Do you know how to cook with what you have on hand? My pantry is a life emergency kit that lets me make simple and tasty meals without a trip to the store. It is stocked, organized and ready to feed our family no matter what happens!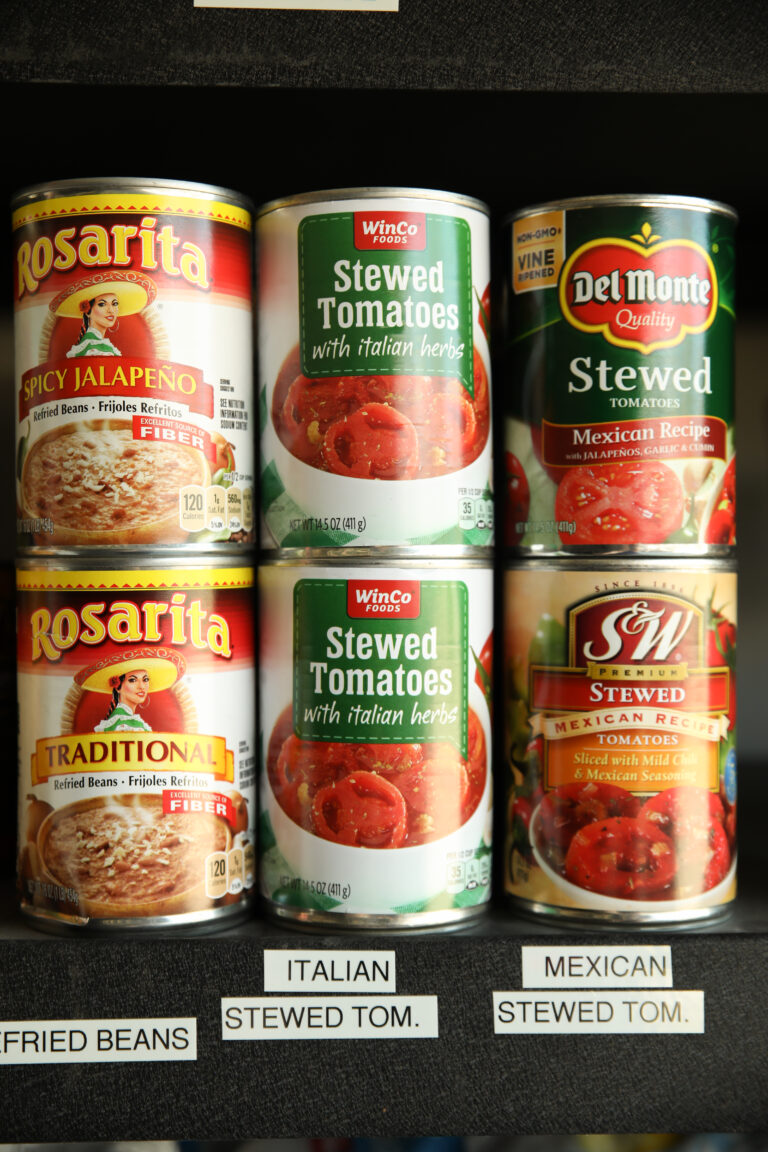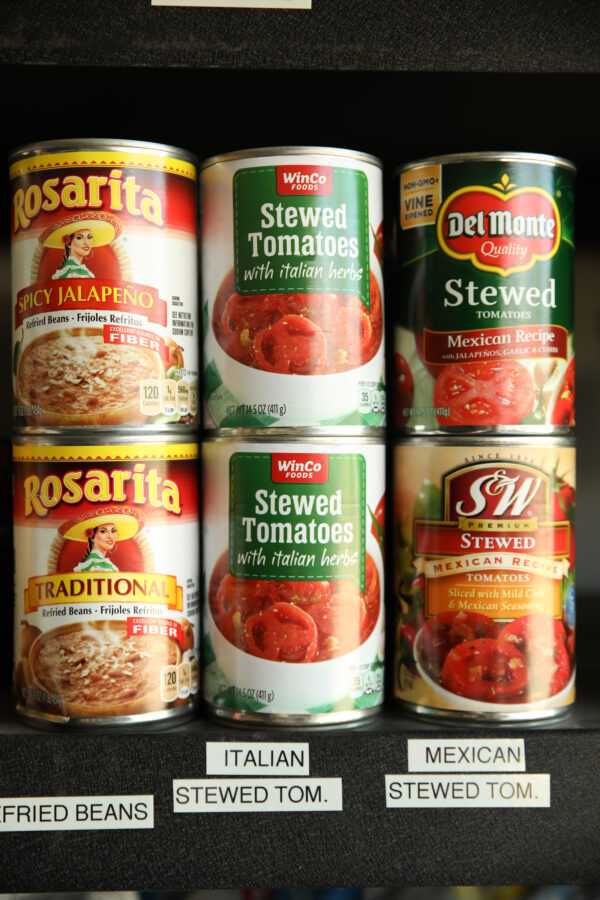 Cooking From Your Pantry
A well-stocked pantry is ready to help you out when you didn't make a meal plan or when something doesn't go as planned. It feeds you in times of crisis when you can't make it to the store.
A pantry is the secret to quick, cheap meals. Basically your pantry is your best friend you just didn't know it yet! (My pantry always has wine so you know we are good buds!)
There are lots of simple meals just waiting to come out of your pantry! Today I'm covering everything you need to know about Cooking From Your Pantry!
How To Make Dinner Without a Trip To The Grocery Store
Not that many years ago people used the food on hand to make dinner. Pantries were kept well stocked – often with staples made at home. Stores provided additional items but nobody ran down to the store every day or two for dinner supplies.
During the last few generations we have started to loose the ability to simply look in our pantry and make a dinner plan. In modern society we struggle with perfectionism, decision overwhelm and a serious lack of cooking knowledge.
The good news? You can absolutely overcome all three of these problems! And you will quickly find that learning to cook with what you have on hand is a game changer!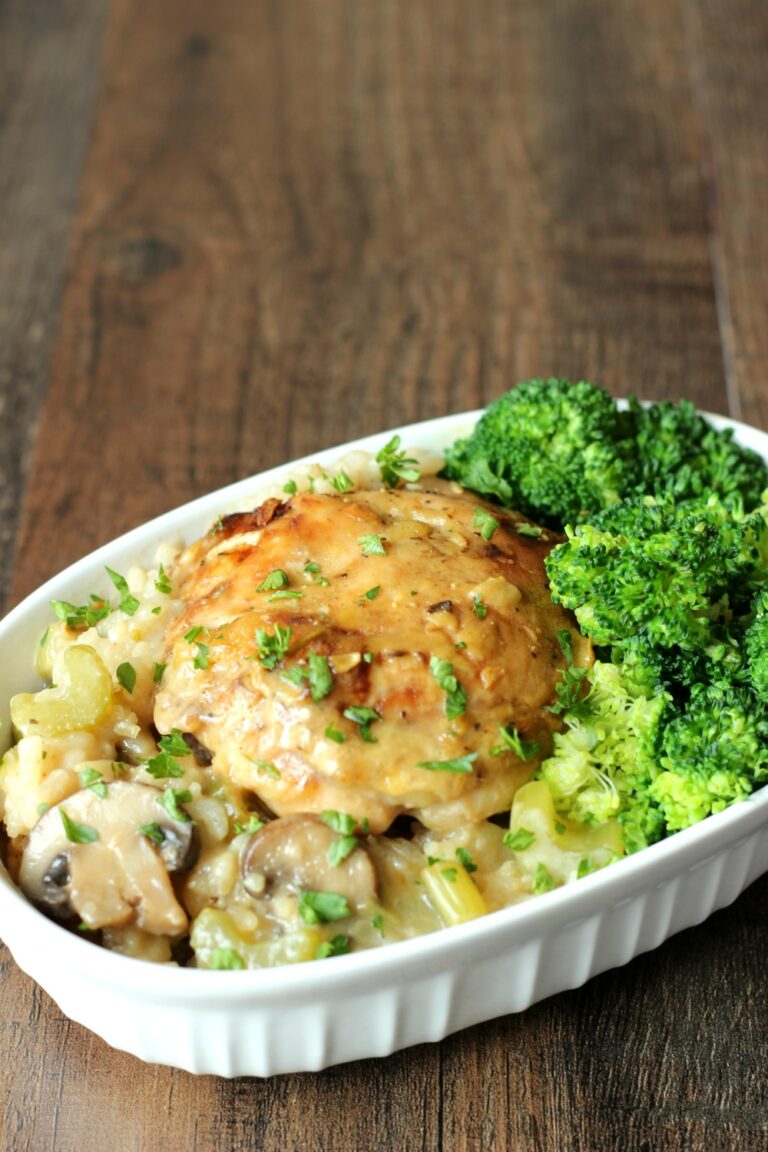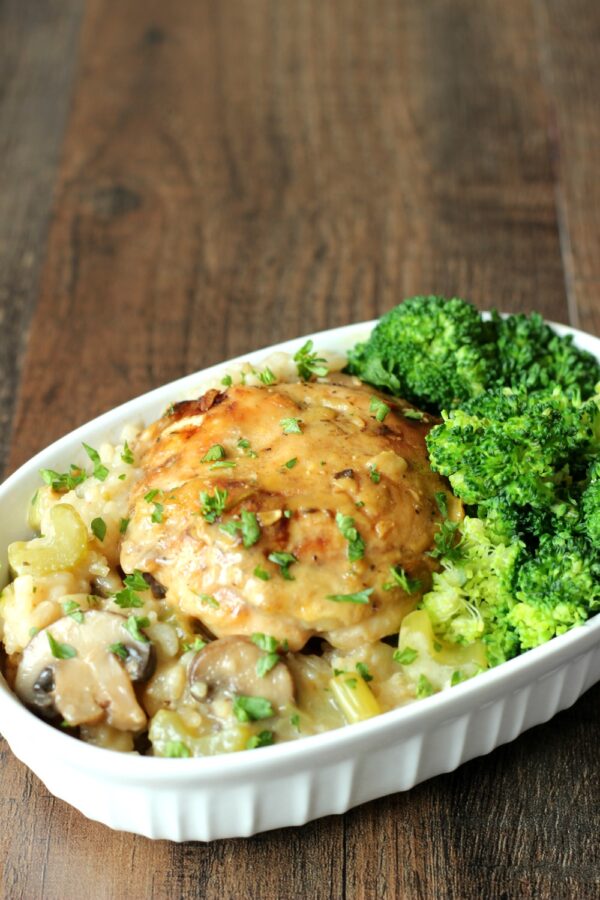 Making Pantry Based Recipes
The first step to making great food out of your pantry staples is to set aside perfectionism. This meal is not going to look like it was made by somebody on the Food Network and frankly it doesn't need to!
Next start to narrow your options. Pick a protein – meat or beans or whatever you want to use. Now think of one or two vegetables that would go well with it.
If you can come up with two different colored options you get bonus points! (This makes the meal look more delicious because it is more visually appealing. Also different colors of vegetables usually provide different nutrients.)
Next start asking yourself some good recipe questions!
Would this go well with a good carbohydrate like rice, pasta or potatoes?
Do these ingredients look like they would make a good stir fry?
Can I scramble this with eggs or make it into an omelet or frittata?
Would this be good in some version of fried rice (you don't have to rely just on Asian flavors here). 
Would these ingredients be good in some soup? 
If I'm going to make a soup should it be broth based or milk based? 
Could I add cheese to this? 
Does this food need a sauce?  (For example is the basic plan "dryer" ingredients that would benefit from marinara sauce, salsa, or gravy.)
Do I have a spice or some herbs in my cupboard that would jazz this up?
Would condiments would take this from average to amazing? (Think of getting out sriracha, BBQ sauce, pickles, or seasoning salt.)
Usually these questions will help start to assemble a great meal from your pantry staples! If you still feel stuck you can always try Googling a few of the main ingredients you have on hand but be careful not to put yourself on the path to decision overwhelm!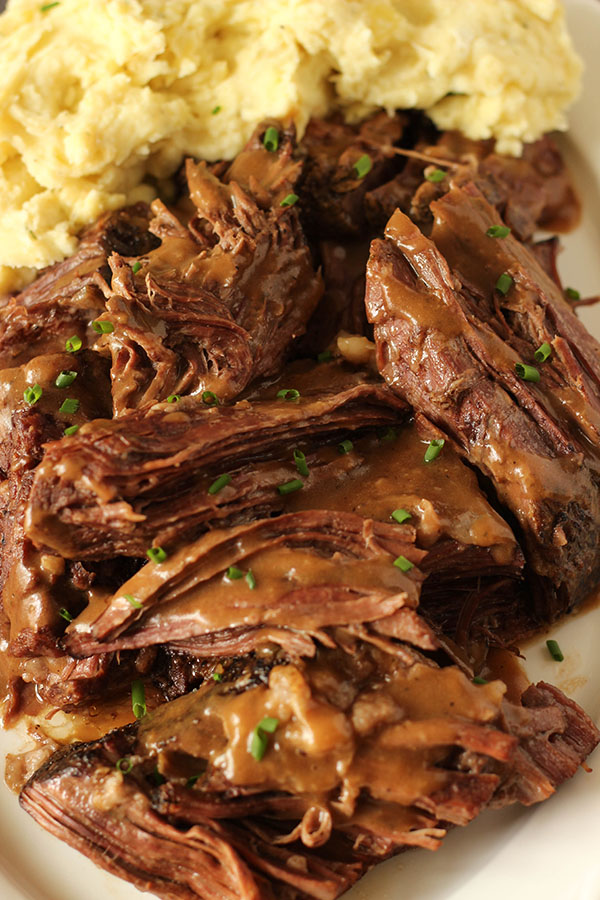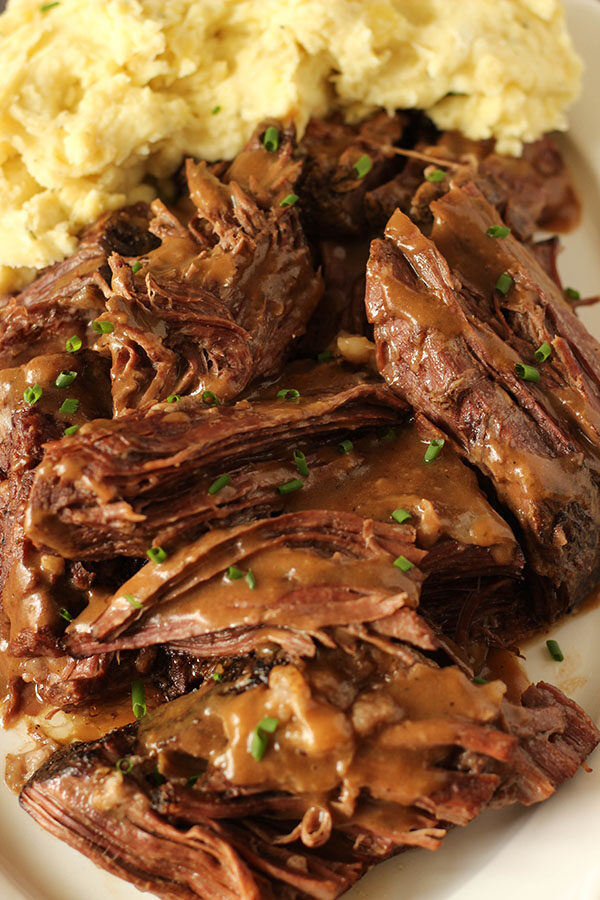 Dinner Recipes You Can Make With Pantry Staples
As you start to build your pantry meal cooking skills I have a few dinner recipe ideas to help you get started!
Rice and Beans are the backbone of many wonderful meals all over the world. In the US we pay good money for somebody else to make us mediocre versions of this dish. Try using dried beans to make your own beans at home and serve them with a savory rice.
You can add chunks of chicken or sausage and lots of different kinds of vegetables to round it out. You might even have salsa in your pantry or the 5 ingredients you need to make Mexican Restaurant Salsa at home!
If you have leftover rice and meat it can be combined into a killer fried rice. Think of this dish as a "clean out your fridge" option for the end of an onion, a few lingering carrots, some celery that is starting to look wilted or those last few strips of bacon. A lot of what is in your fridge or pantry will make great fried rice.
Bean Soups are another great item to consider. If you have canned beans you can combine them with other items on hand to make a dip or lovely soup. Dry beans don't have to be pre-soaked if you have an Instant Pot. I keep smoked ham hocks in the freezer to toss into bean soups for plenty of flavor.
Use up potatoes with baked potato soup, or hamburger soup or a simple casserole.
Think about dressing up canned tuna or canned chicken into savory mixtures for crackers or sandwiches. Both of these go well with pastas, in casseroles or in salads.
What Are Pantry Staples?
Pantry Staples are usually shelf stable ingredients.
pasta
beans
rice
canned tuna or chicken
canned vegetables and fruits
spices / seasonings
condiments
Keep a good selection of pantry staples on hand so that you can make great meals out of your pantry whenever you need to! Life can be unexpected but being prepared with a well stocked pantry will save you plenty of stress and help you get dinner on the table again and again!
Do You Know HOW to Stock Your Pantry?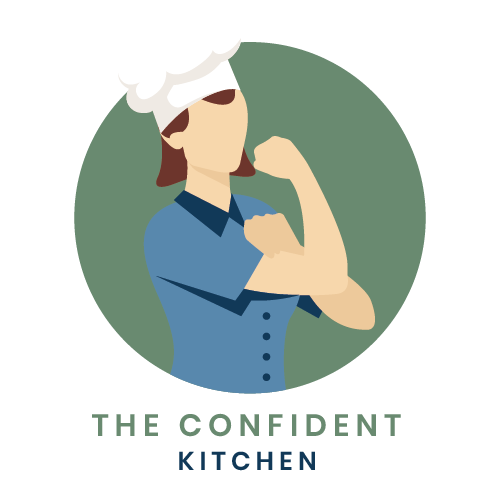 If you feel unsure of any of the tasks I've written about above this is the perfect time to learn! I teach all my students in The Confident Kitchen how to stock their pantries with the right ingredients for dinner success! See you there!