Making a special Prime Rib Roast does not need to be intimidating.  This recipe has simple instructions and tips to make the perfect roast that will amaze all your dinner guests.  This is the holiday roast people will be telling stories about ten years from now!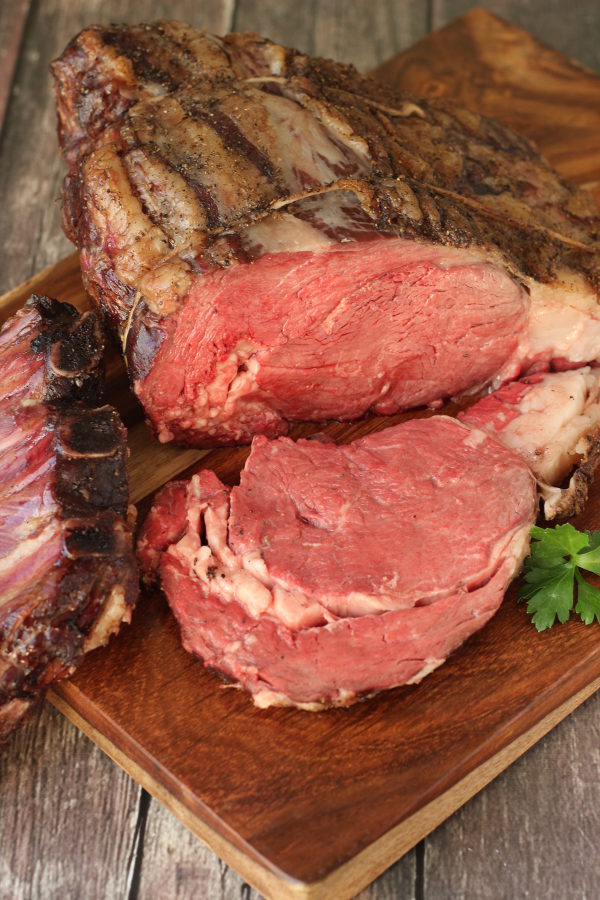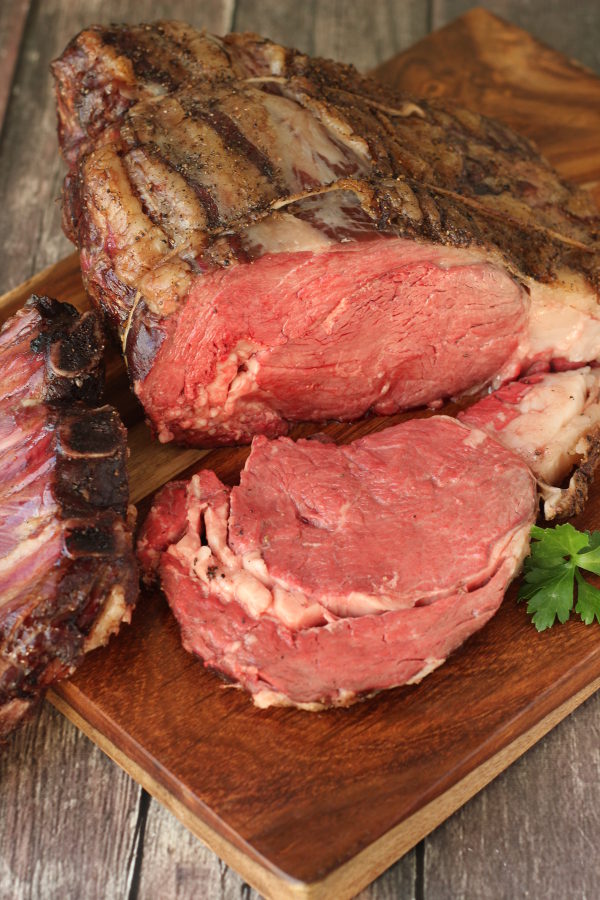 In my family of beef lovers there is no meal so treasured as a perfectly cooked Prime Rib Roast.  It is the treat I make for a special birthday dinner or Christmas.  It was the meal I prepared when I knew I was making Dad a Father's Day meal for the last time. It never fails to make my husband's eyes light up and my mom will actually pretend to drool when she hears it is on the menu.
Prime Rib is expensive to buy and it is easy to feel nervous about messing up such a pricey dinner.  Add in an unclear or fancy recipe and next thing you know, it can feel intimidating or impossible to actually cook the thing.  But here is the truth:  It is just a piece of beef.  You are going to cook it and eat it.  Dinner will be amazing.
All you really need is a great recipe with clear instructions (which I have provided), a roasting pan, a thermometer and some salt.  There is a lot of science behind roasting meat to perfection which went into this recipe but what you really need to know is rub, wait, roast, check temp, rest, and sear.  Honestly, a 10 year old who is good at following instructions could probably use this recipe to make a perfect dinner!
So what are you waiting for?  Relax, have fun, and make some great memories this Christmas with a sensational Prime Rib Roast.  Drop me a line in the comments after dinner – or tag me on Instagram.  I want to hear all about the memories you made with those you love!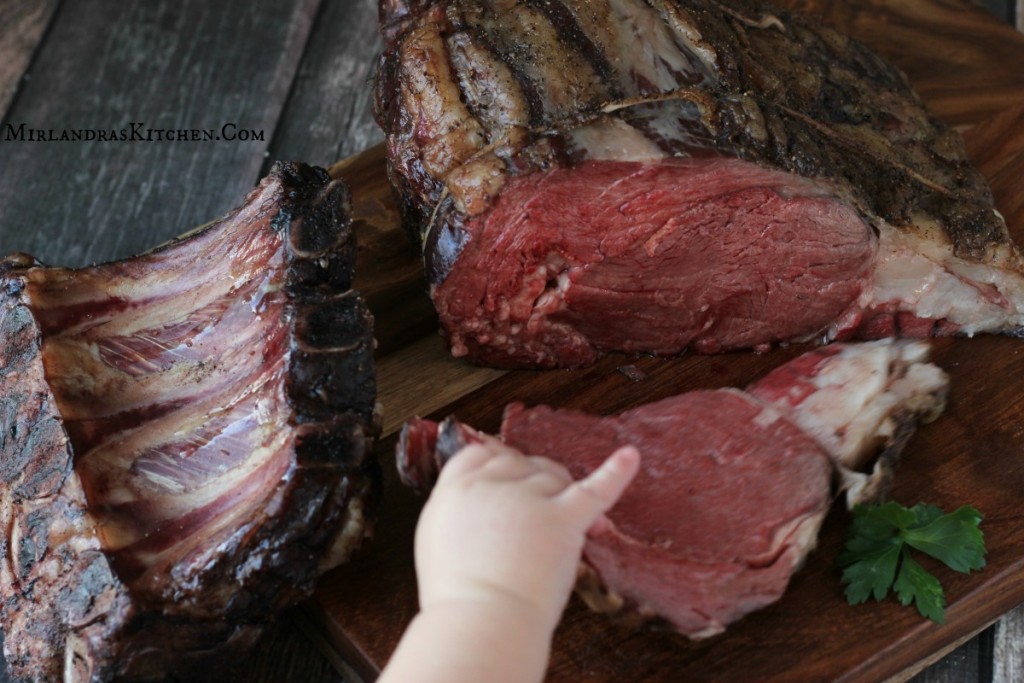 Tools In This Post:  You need a roasting pan with a rack to cook this.  Nothing else will work.  You don't need a $300 one, most basic ones will do just fine.  The big choice is non-stick that you will have to scrub anyways or stainless that can usually go in the dishwasher.
You also must have a thermometer to know when to take the roast out of the oven.  I suggest a digital like this one for about $10 but a cheap one from the grocery store works fine too and can be had for $2-$5.  This is one tool that I think should be in every kitchen, even if you just make frozen lasagna every day.
We love simple Au Jus concentrate and this one from Johnny's is our favorite.  We use it to simmer slices of Prime Rib for people who want theirs a bit more done and we serve it along with the roast.  If there is any leftover roast and Au Jus we make incredible Prime Rib French Dip Sandwiches with it.  So good…  (Most grocery stores carry it for $5 and under.)
Prime Rib deserves great potatoes!  These Boursin Cheese Mashed Potatoes are epic and go great with a savory Prime Rib Roast.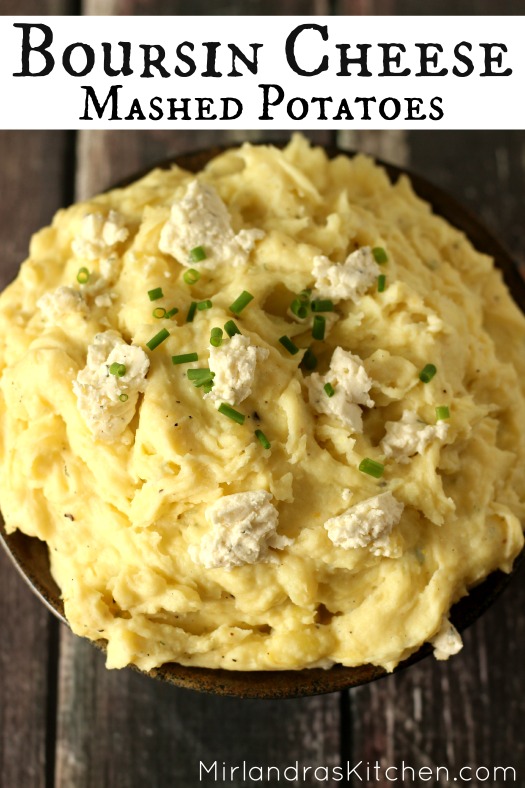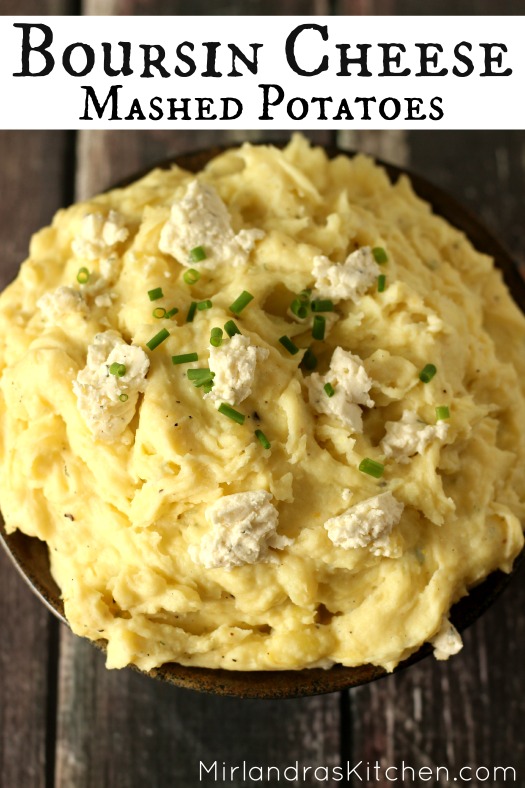 How to Make a Perfect & Easy Prime Rib Roast
Tips and Tricks:
Start 1-4 days in Advance
Read all the directions before you begin so you can plan ahead for the time required.
When buying a roast, plan on about 1 pound of bone-in prime rib per person.
You must have a roasting pan with a rack.
You must have a thermometer, digital or traditional to read the internal temperature.
Prime Rib has the optimal flavor at 130F. If you need a few slices of more well done meat simmer them in a pan of Au Jus until the desired doneness is reached.
Ingredients
1

prime rib roast bone in or boneless

see note

1

Tbsp.

or more quality sea salt

1

Tbsp.

black pepper

course grind
Instructions
To Prepare The Meat:
Start 1-4 days before you want to cook the roast for best results.

Cooking the roast with the ribs attached or cut off and tied back on will produce the same results. The reason to remove the ribs ahead of time is to make for easier carving when serving.

Many roasts come with the ribs already removed and tied back on. If the ribs are still attached to the roast you can choose to make a cut between the ribs and roast to separate them. Use cotton cooking twine to tie the ribs back in place before you prepare your meat.

Generally rub salt and pepper into the roast. I use at least a Tablespoon of each. The salt will actually work its way inside the meat while the roast is sitting in the fridge prior to cooking. A roast is a lot of meat – don't be afraid to use the salt!

Place the seasoned roast on a rack over a rimmed baking sheet to catch drips and refrigerate uncovered at least one day and up to four days.
To Cook the Meat:
Several hours before you plan to start the meat cooking, set the roast out at room temperature to come to room temperature.

Preheat the oven to 200F and roast the meat until it is 130 F at the center. On average this will take 4-5 hours. (My 8 pound roast with bones on took 5 hours.)

Remove the roast from the oven and tent with foil. Let it rest for 30-90 minutes depending on when you want to serve the meat. 30 minutes is the most that is required for the roast to relax. The additional 60 minutes is simply to make the timing convenient if you wish.

Preheat your oven on to its highest temperature – about 500F. Remove the tin foil and place the roast back in the oven until it is well-browned and crisp, about 10 minutes. Carve and serve the meat immediately, no additional resting required.

Serve with salt and pepper, au jus, horseradish and mashed potatoes (of course!)
Notes
Note: While I enjoy cooking and serving a big impressive roast with the bones (and my husband enjoys going caveman on the bones) it is more expensive and less practical. If you don't enjoy the bones by all means by a prime rib that still has the fat cap but does not have the bones. When it doubt, ask the butcher at the meat counter to point you in the right direction. Generally you will save a up to a few dollars / pound by buying one without bones plus you are not having to pay for the weight of the bones which helps keep the cost down a lot. I have used this cooking method for bone in and bone off, all with great success!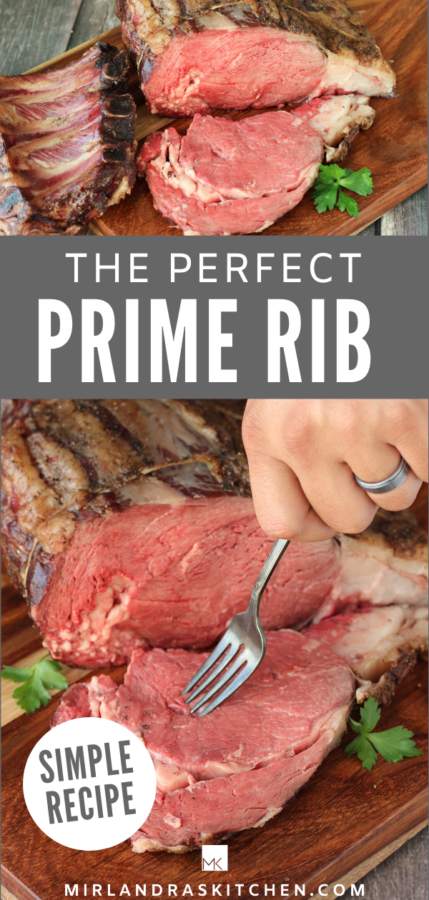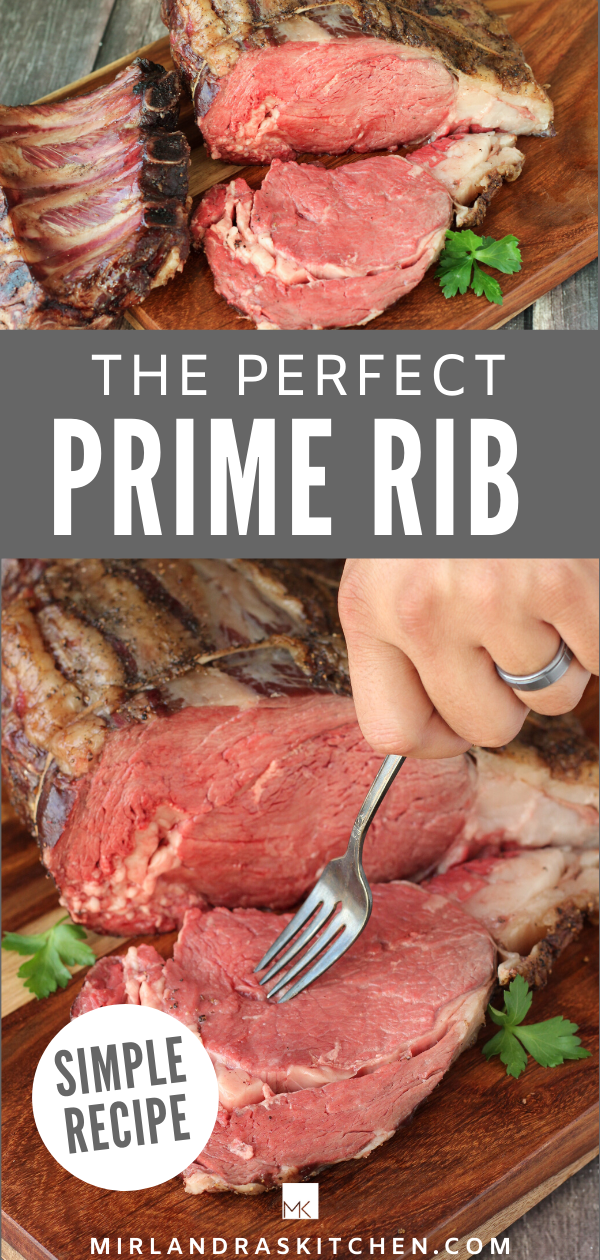 Recipe Credit:  I have been cooking Prime Rib for years but reading everything that Serious Eats has written on the reverse sear process of cooking Prime Rib has revolutionized my process.  My cooking method for this post is a less technical version of their process.