This flavorful Mexican Rice is easy to make at home on the stove top or in a rice cooker! It is the perfect side dish for all your favorite Mexican foods.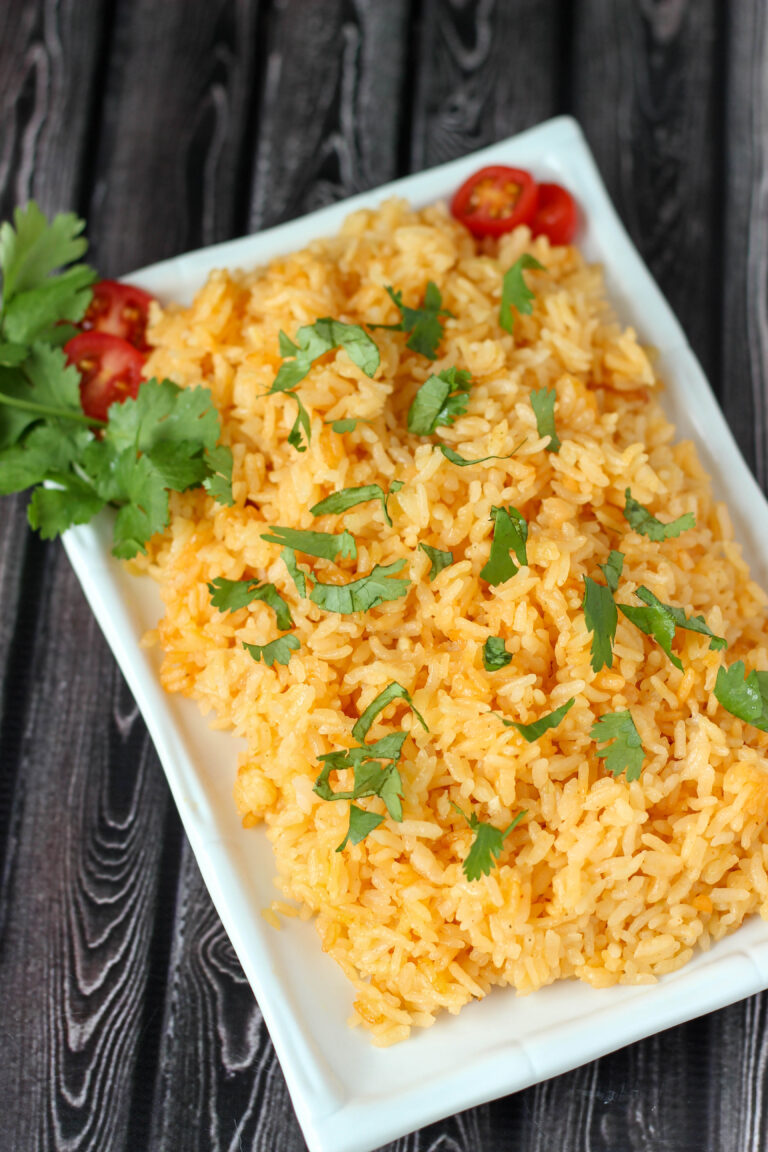 My husband is a total rice nut.  Even chocolate is best with crisped rice in it and if you offer him a rice crispy treat he will be happier than if you offered him a good beer.  We both love Mexican food, but nothing I made and called "Mexican Rice" really flew with him.  Rice is not supposed to be hard but for whatever reason I just could not get this figured out!
Finally he started pointing out rice options he loved at Mexican restaurants and I started to get the picture.  His perfect Mexican rice was buttery and savory but not complex or overdone.  I played with a few versions and eventually came up with the secret ingredient: Knorr Tomato Bouillon.  It is just the right mix of chicken and tomato flavor to make the perfect Mexican rice!
I loved that I could throw all the ingredients in a rice cooker in less than three minutes and have rice ready and waiting to serve with dinner.
I know that not everybody has a rice cooker so I also developed a simple stovetop recipe you can use instead.  Both are listed at the bottom – print out which ever you like.
Used In This Post:  Most larger grocery stores carry Knorr Tomato Bouillon in their Mexican food section.  If you can't find it, Amazon has your back.
If you plan to buy a rice maker you should be somebody who will use it a lot.  If you are going to use a rice cooker a lot get a good one!  I will ONLY buy Zojirushi brand rice cookers.  The product is phenomenal.  There are multiple options depending on how much rice you make and how often.  I own the one pictured below. It features fuzzy logic technology which cooks rice like nobody's business, even brown rice.
This amazing Guacamole also goes pretty darn well with any Mexican food!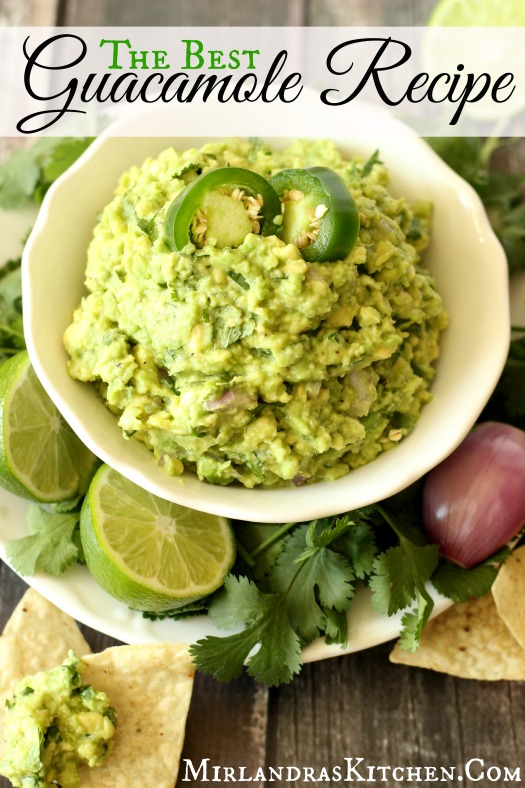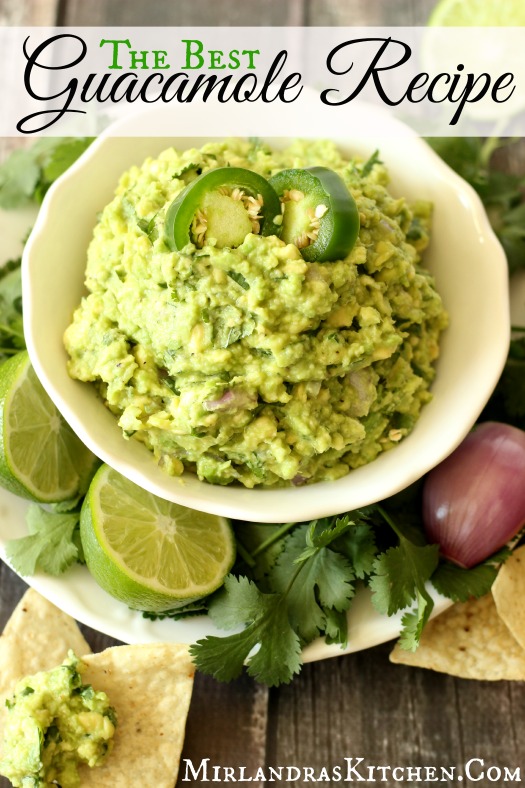 Restaurant Style Mexican Rice In A Rice Cooker
This version is prepared in a rice Cooker.
Ingredients
1

cup

short grain

white rice

1

Tbsp.

dehydrated onion

3

tsp.

Knorr tomato bullion

2

Tbsp.

butter

2

cups

water
Instructions
Add all ingredients to rice cooker, swirl to combine. Cook until rice cooker says it is done. (Time depends on the type of rice cooker you own.)

Fluff with paddle to ensure even spice distribution before serving.
Notes
Remember different rice cookers cook at different rates and plan accordingly. I usually start my rice in the late afternoon and let it stay warm until dinner.
Restaurant Style Mexican Rice On The Stove
This version is prepared on the stovetop.
Ingredients
1/2

cup

minced onion

2

Tbsp.

butter

1

cup

short grain white rice

3 1/4

cups

hot water

3

tsp.

Knorr tomato bullion
Instructions
In a large nonstick frying pan, sauté onion in butter on medium-high for 2 minutes. Add the rice and cook for 1 more minute.

Add water and bullion and bring to a boil. Turn down to a simmer and put the lid on leaving about a 1/4" gap for steam to escape.

Cook for 25-27 minutes until all the water is absorbed and the rice is tender. (Don't stir or lift the lid until 25 minutes.)