Tasty Baja Fish Tacos (Video)
Deep, abiding taco love is a thing at our house.  We LOVE Baja fish tacos.  This version is quick, tasty and best of all healthy!  Cod is my favorite fish for tacos because it has a lovely light flavor and pairs well with bold taco ingredients.  You can serve it on corn tortillas for a gluten free option or on lettuce wraps if you like.  If you have been looking for a good way to eat more fish this is the recipe for you!  Serve these up quickly on a week night or throw a party and use these in a taco bar!  You just can't go wrong.  May all your Tuesdays be #TacoTuesday!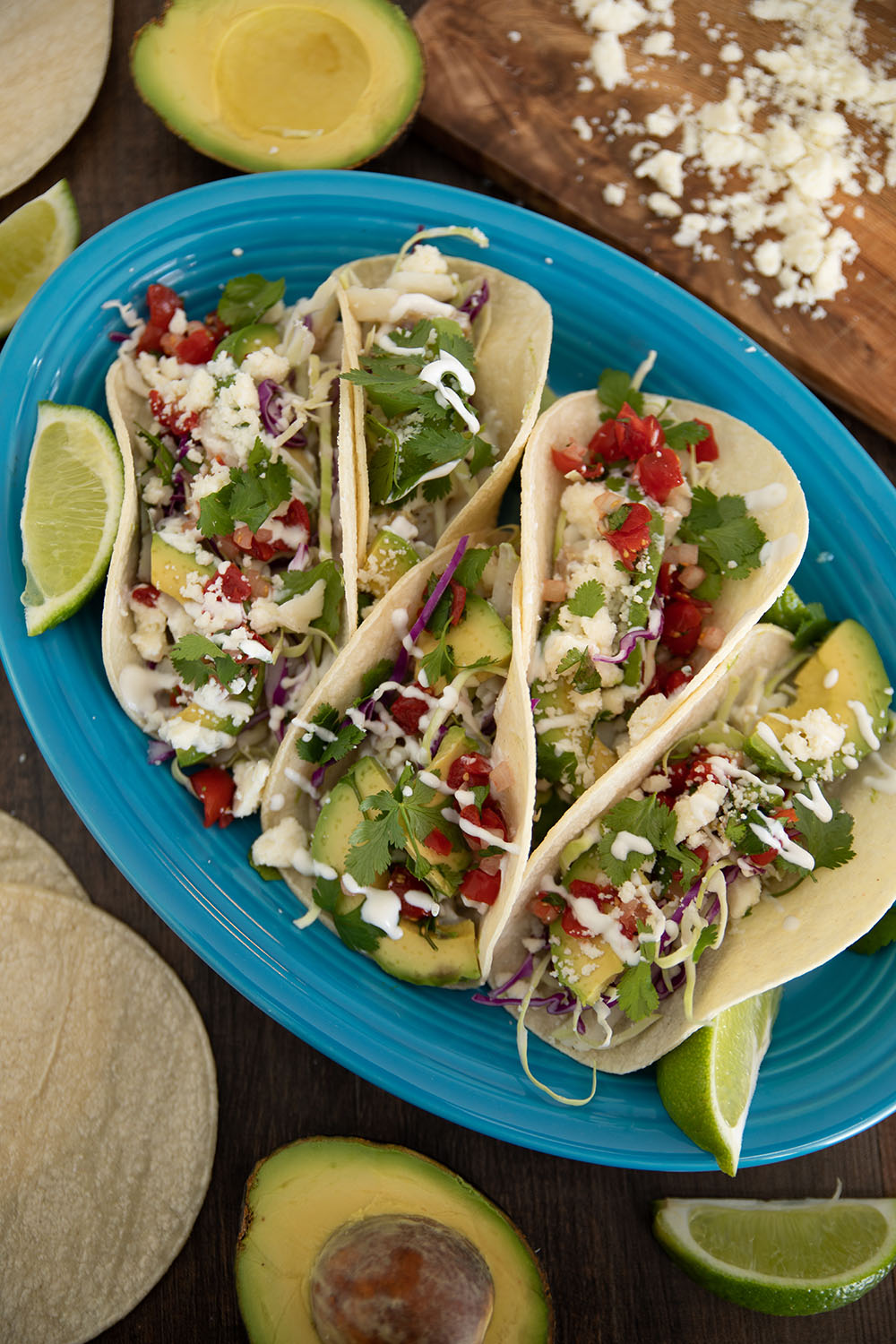 I fell in love with fish tacos in Baja, California.  It was 1996 and I was 11.  The taco stand was Danny's Taquería in Mulegé, Mexico and it cost about .25 USD.  Mulegé is a fishing community just a few miles from the Sea of Cortez so the fish was always fresh and delicious.  At Danny's it was fried, the tortillas were home made and the veggies to put on top were plentiful.
This recipe is a simple weeknight toss together you can have ready in less than thirty minutes.  There are always days that get away from me by dinner time and I need a fast meal that is not pizza or takeout!  We can all use more fish and veggies in our diets so I think this is a win all around.
The Best Toppings for Tacos
Do ya need a list?  Gotcha covered!  If you have having a taco bar make sure to load up on some of these great toppings and you will be all set!  Everybody likes their tacos with different stuff so get some variety and you win dinner!
fresh cilantro (also called coriander in some countries)
shredded green cabbage (or shredded lettuce but the cabbage is more traditional for Baja fish tacos)
pico de gallo or another salsa you love (our favorite is this easy 5 Minute restaurant style recipe)
sliced avocados
crema or sour cream (see below)
hot sauce – green and red!  (make your own salsa verde with this recipe)
scallions (green onions) or sweet onions
diced tomatoes
corn
sliced jalapenos
Mexican blend grated cheese, queso fresco, cotija cheese or
tarter sauce (so less traditional but I love homemade tarter sauce on fish tacos and it is super easy to throw together)
The Best Side Dishes for Tacos
What is queso fresco and what is cotija cheese?
Quick cheese lesson here.  Lots of kinds of cheese taste amazing on tacos but queso fresco is a great option for many people.  The name literally means fresh cheese.  Because it is fresh it is also mild in flavor.  It is usually served crumbled instead of sliced or grated.  The flavor profile of queso fresco is mild, soft, and creamy.  You can find it in the cheese section of pretty much any grocery store.  The cheese is round and white – often about 4″-5″ across.  This is not a weird cheese – most people like it the first time they try it.
Cotija cheese is also white and usually sold right next to the queso fresco in similar round, white loaves.  However, it is a more strongly flavored cheese more suited to people who like a more acidic bite to their cheese flavor profile.  It has just been aged longer which makes it more sharp and dry. It is still a great option for tacos, crumbled over refried beans etc.  You can substitute feta for cotija if you like.  The flavor is not the same but it is similar.  Sometimes cotija cheese is called the "Parmesan of Mexico" because it is used so commonly.  Cotija cheese that has been aged longer is referred to as anejo (literally "aged").
What is crema?
Ahhhh crema!  In the US we tend to load up our Mexican food with sour cream and call it a day.  However, in Mexican Restaurants or in Mexico for that matter, you are more likely to find a white condiment called crema.  It has a thinner texture, is slightly more salty and a little more tangy.  It is particularly good on fish tacos so I do call for it in this recipe.  If you don't have crema but want to get that feeling you can whisk up your sour cream with a little lime juice to think it and a little dash of salt.  This is actually a great way to lighten up sour cream in general.  Lime juice is healthy and if you stretch the sour cream with lime juice you end up with a lower calorie, more flavorful condiment.
Fish Tacos: A Healthy Baja Fish Taco With Cod
These tacos are quick, tasty and best of all healthy! Cod is my favorite fish for tacos because it has a lovely light flavor and pairs well with bold taco ingredients. You can serve it on corn tortillas for a gluten free option or on lettuce wraps if you like. Serve these up quickly on a week night or throw a party and use these in a taco bar!
Ingredients
1

lbs

cod

fresh or frozen - I suggest wild caught

1

Tbsp.

butter

salted

salt and pepper to taste

8

corn tortillas

or lettuce leaves to wrap

1/4

cabbage

shredded

queso fresco

or favorite cheese

1/2

cup

cilantro

minced

crema, sour cream or lite sour cream
Optional Side Dishes and Condiments for Tacos
sweet onion

diced small

pico de gallo

or favorite salsa

lime wedges

avocado

slices

tomatoes

diced

black olives

sliced

guacamole

jalapenos or pickled jalapenos

sliced

Mexican rice
Instructions
Cut up cod into strips.

Melt a pat of butter in a non-stick frying pan over medium high. When the butter is melted, add the fish. Sprinkle in some salt and grind in some black pepper. Turn the heat down to medium and stir occasionally as the fish cooks. Fish is done when it loses its translucent color and becomes white and flaky.

Shred the cabbage. Chop onion and mince cilantro. Grate cheese and prepare any other items you want to serve.
Notes
Please note the nutrition facts for this recipe don't include the additional suggested condiments.
Nutrition
Nutrition Facts
Fish Tacos: A Healthy Baja Fish Taco With Cod
Amount Per Serving
Calories 338
Calories from Fat 108
% Daily Value*
Fat 12g18%
Cholesterol 77mg26%
Sodium 351mg15%
Potassium 711mg20%
Carbohydrates 27g9%
Protein 29g58%
Vitamin A 575IU12%
Vitamin C 22.4mg27%
Calcium 256mg26%
Iron 1.4mg8%
* Percent Daily Values are based on a 2000 calorie diet.
Food to Serve with Fish Tacos
Cod Fish Tacos:  Then and Now!
I initially published this post in June of 2014.  It was one of my very first posts here at Mirlandra's Kitchen and the photography was AWFUL!  This taco recipe is so tasty and easy I felt like it deserved some updated photos!  On a personal note it was really fun to reshoot this recipe and compare the photos from five years ago to the photos I take now.  People (and women especially) are really good at criticizing the work we do and not always as good at looking back to see the amazing ways in which we have grown!  Today I'm celebrating my growth as a food photographer and reminding myself of how amazing I am!  Here is a copy of the original photo I published with this post!  Crazy huh???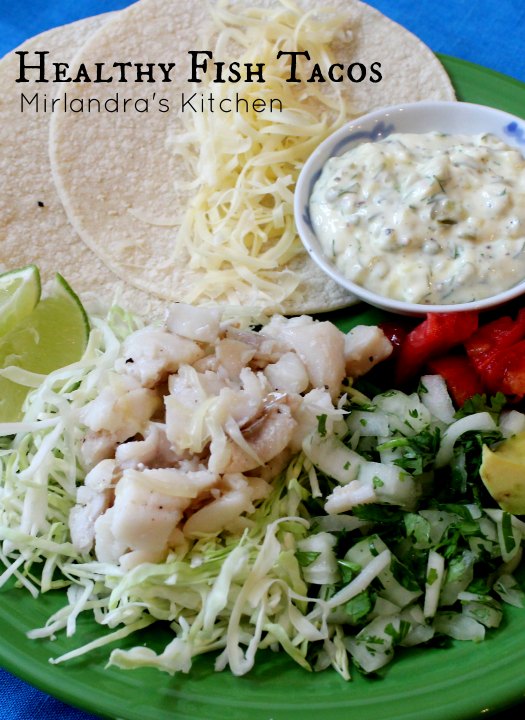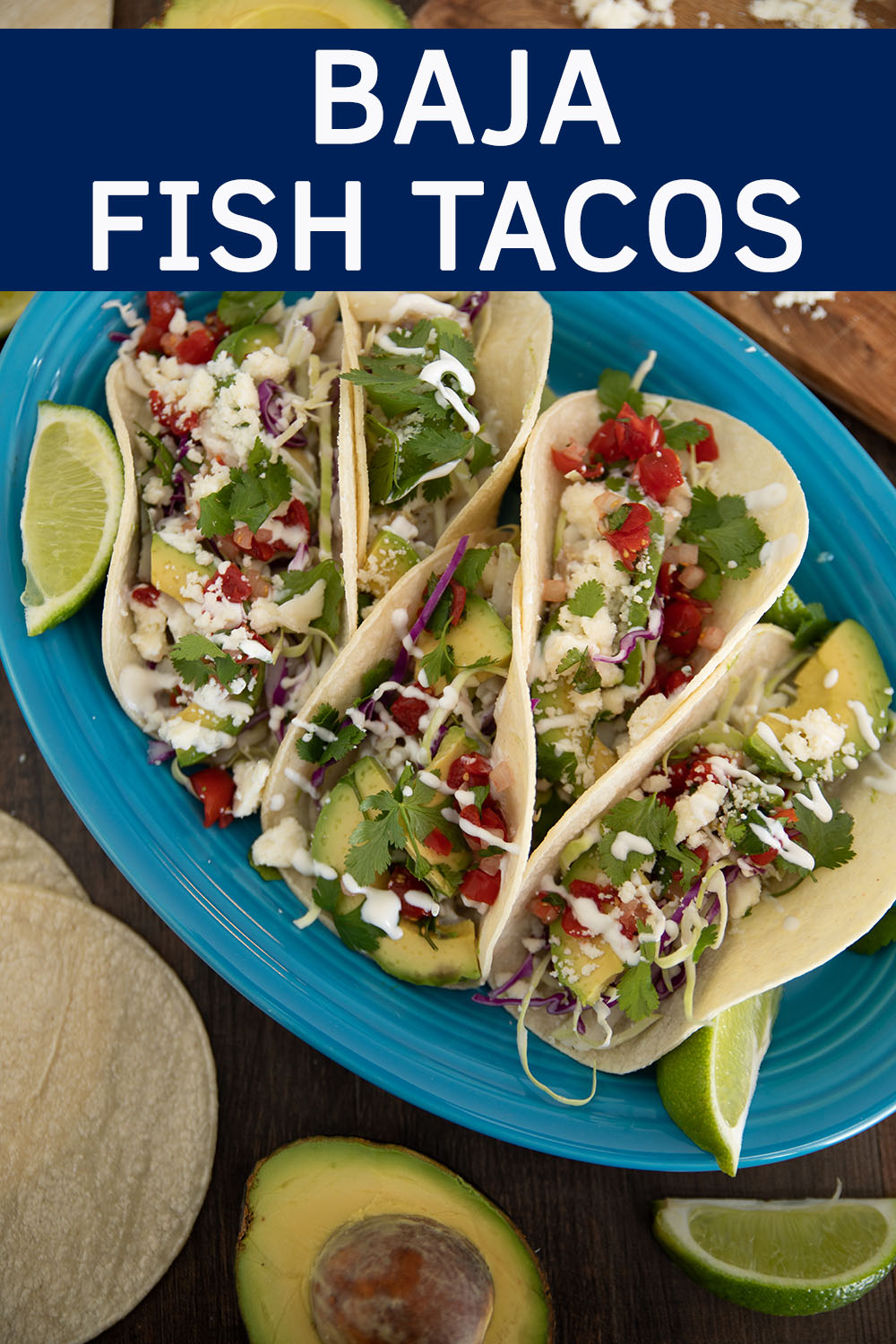 Free Simple Weeknight Meal Plan!
Sign up here for your free plan and start rocking dinner!