Blackberry syrup is easy to make at home when you have extra berries in the summer or with frozen berries come winter. Perfect on pancakes or ice cream.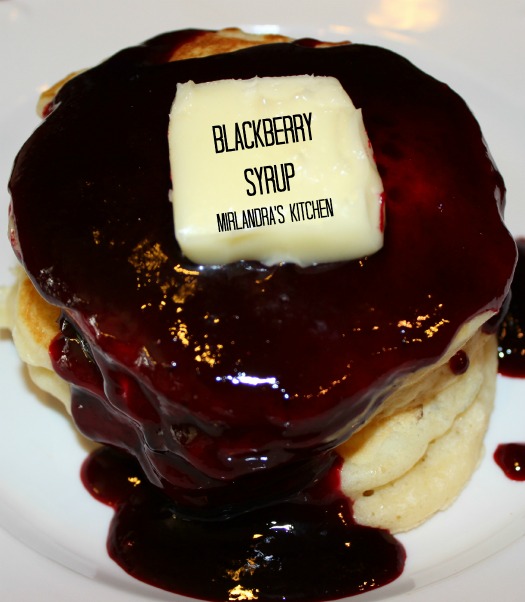 Blackberry Syrup – It's What's For Breakfast!
Maple syrup is wonderful and it's definitely a staple at our breakfast table. However, it is never the only syrup in my arsenal. Yes, I just said I have an arsenal of syrups… That might be part of the reason why our household of two adults and two children has three refrigerators…
Berry syrups are an absolute must with breakfast from time to time. I like them best in winter months when the sky is gray and there has been snow on my flower beds for six week, and the idea that there will be fresh fruit in my yard again feels like a myth!
I think a good berry syrup should have a balanced sweet/ tart taste, and the authentic flavor of the berry it is made from. This blackberry syrup is a strong, deep-flavored syrup that dances on the tongue with the memory of August days. I intended it to be a low sugar recipe. It produces a subtly sweet syrup which highlights the powerful, fresh taste of blackberries. If you find it too tart, you can adjust by adding add more sugar. One benefit is that the more sugar you add, the more syrup you will have. Of course that means the less berry flavor per spoonful in your syrup. . . Bottom line, make sure to taste the syrup to ensure it is the right mixture for YOU! May your winter breakfasts be berry wonderful!!!
How Long Will Blackberry Syrup Keep?
This syrup can be refrigerated for up to two weeks or frozen for up to six months.  Sugar acts as a preservative and helps prevent mold.  If you want to keep your syrup in the fridge a bit longer or you are worried about preserving it add some more sugar.
Can Blackberry Syrup be Canned and Used for Gifts?
Yep!  By all means.  This is a wonderful gift or stocking stuffer.  I always love to can extra summer treats and bring them as hostess gifts during the holiday season.  We often go to big family gatherings over the holidays and it is nice to have a cost effective gift that is elegant and delicious to hand out!  For complete instructions on processing the syrup using the water bath canning method check please visit Ball's website. 
Blackberry Syrup
Ingredients
3

lbs

of blackberries

2

cups

of sugar

Juice of 2-3 lemons
Instructions
Place all the ingredients in a heavy-bottomed pot. Bring to a boil on medium, stirring occasionally with a flat wooden spatula. Make sure to scrape the bottom frequently with the spatula to prevent sticking.

Cook for 30-45 minutes depending on the thickness of syrup you enjoy. The more you cook, the more it will be reduced and the thicker the syrup. If you are making a sweeter version this is a good time to taste for sugar and adjust to your liking.

Place a fine mesh sieve on a bowl with tall sides. Pour the fruit mixture into the sieve and let it drain for a few minutes. Use the back of a spoon to press the syrup through the sieve, leaving the seeds behind.

I press for a few minutes and then when the task feels challenging I consider it finished.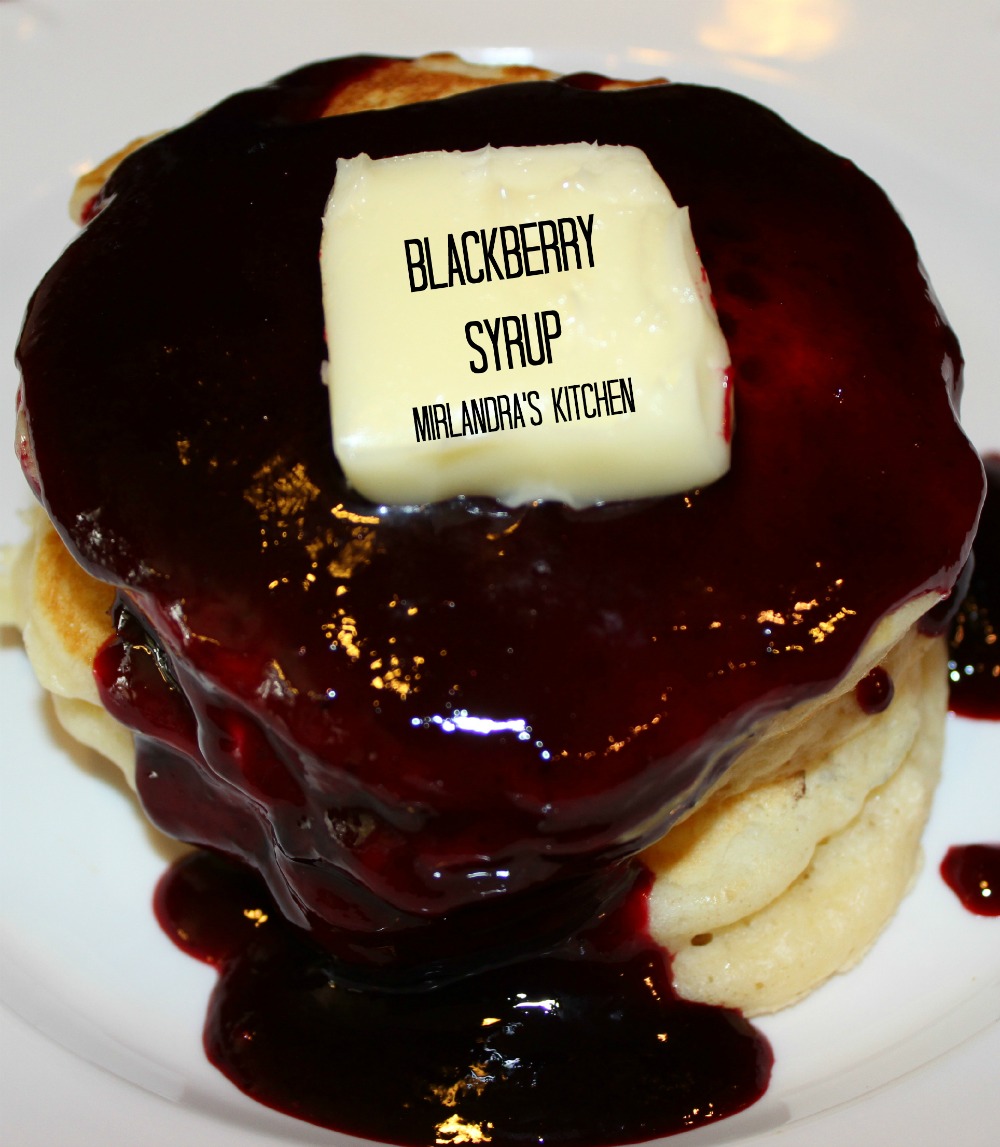 If you love blackberries, you might also want to try my simple 10 Minute Blackberry Jam!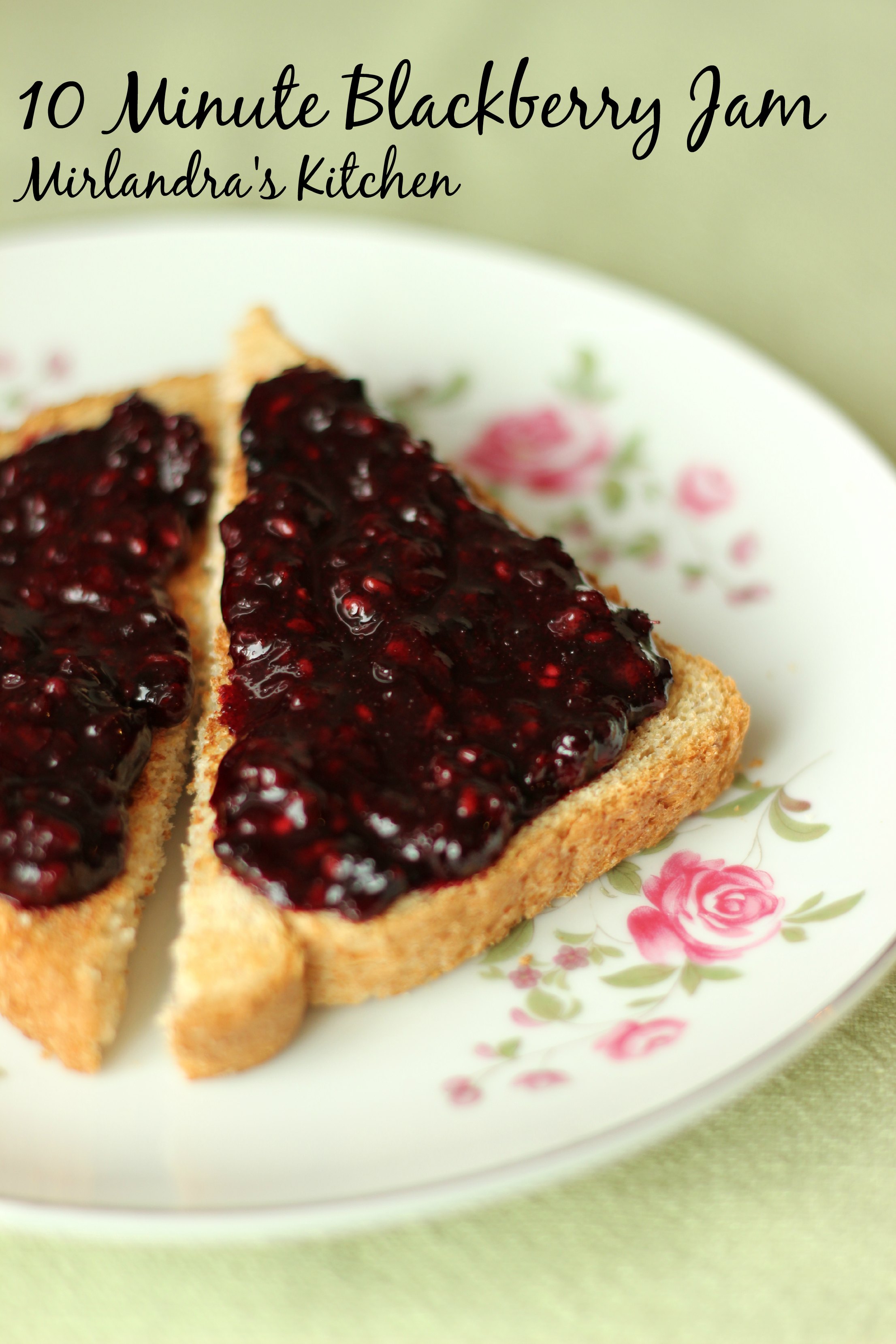 Reader Interactions