This old fashioned recipe for Blackberry Cobbler is a gem.  It calls for Bisquick which keeps things simple but the final results taste like homemade hard work!  The secret is in the syrup used to bake the rolls.  It creates a wonderful sweet treat with crunchy edges and succulent blackberries!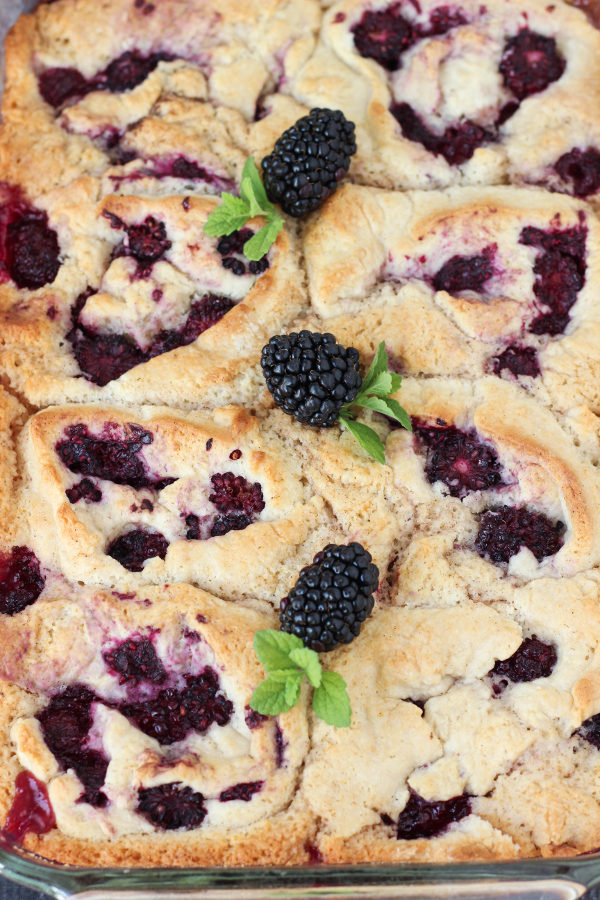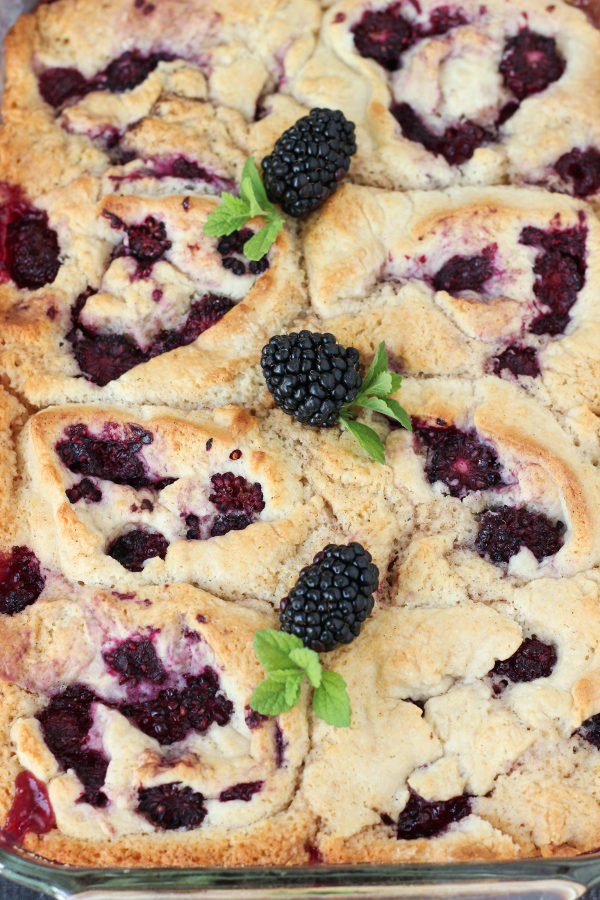 Sometimes I go looking for recipes and sometimes they find me.  This one found me.  It is an old, old recipe with history long before my time.  I love old recipes that have come down through families and think they need to be preserved – saved with care for the future.  Actually, when I'm looking for a "new" cooking idea I often look back to recipes from the 80s and before.  There are so many treasures there that are often overlooked for something more stylish or trendy.
This treasure is a gift from one of my adopted Boise moms, Elizabeth Barrett.  She brought it back from a visit with her aunt, Marion Schoenleber, who raised her children on it years ago.  Marion lives in a cabin on a lake and makes this treat for friends that stop in to visit and for her family.  I have not had the pleasure of meeting Marion but from Elizabeth's description I am sure I would love to spend the afternoon baking with her!
Before this recipe, I did not usually keep Bisquick in the house.  Now it is one of our pantry staples.  Bisquick dates back to 1930 when a sales executive for General Mills had some excellent biscuits on a train.  The train chef explained that he made some pre-mixed batter ahead of time and kept it on ice. This allowed him to serve fresh, hot biscuits quickly and efficiently every day on the train.  According to General Mills the sales executive took the idea home and created Bisquick as we know it today.  I wonder if that train chef ever knew he started a baking trend that would still be going almost 100 years later!
Marion and Elizabeth, thank you for sharing something so special from your kitchen with me and allowing me to preserve it!  I feel honored!!! 
Love cobbler?  This Peach Cobbler is a staple in our home.  I use some simple shortcuts to make the from scratch topping in minutes! We also love this Blueberry Cobbler!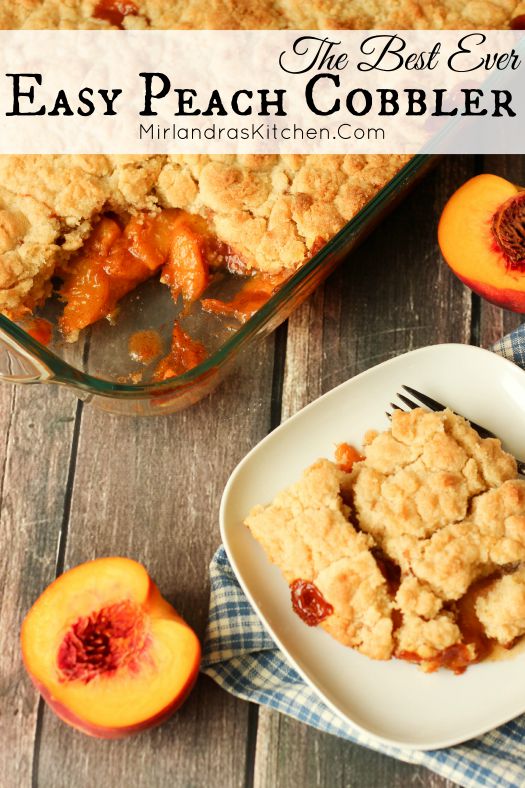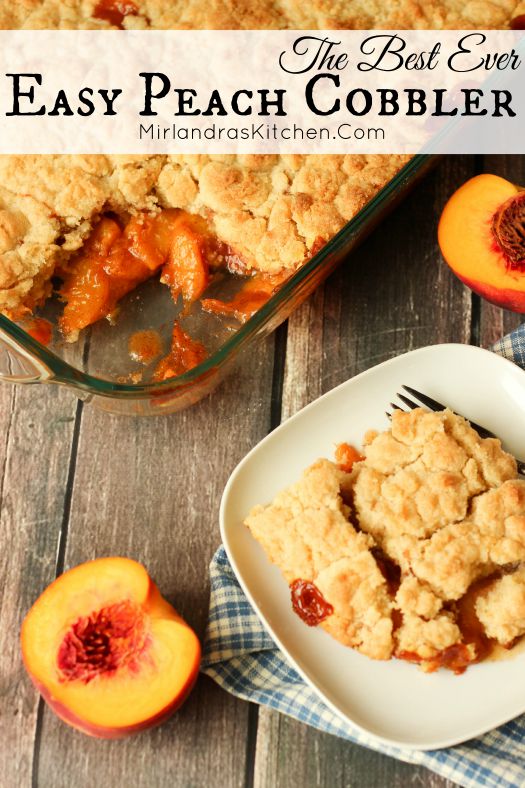 Blackberry Cobbler AKA Roly Poly Cobbler
Ingredients
For The Sauce / Filling
1 1/2

cups

water

3/4

cups

sugar

1/2

tsp.

cinnamon

3

Tbsp.

butter

1/2

tsp.

vanilla

4

cups

fresh blackberries

or a combo of blackberries and raspberries
For the Dough
3 1/4

cups

Bisquick Original Pancake and Baking Mix

plus a bit to flour your work surface

2/3

cups

milk

1/4

cup

sugar

1/4

cup

butter

melted
Instructions
Preheat the oven to 375 F and butter a 9"x13" rectangular baking dish.

In a medium sauce pan bring the water, 3/4 cups sugar, cinnamon, and butter to a boil over medium heat. Stir occasionally. After the mixture has come to a boil, stir in the vanilla and remove pan from heat.

In a large mixing bowl stir together Bisquick, milk, ¼ cup sugar and melted butter to form a dough.

Sprinkle a bit of extra Bisquick unto some parchment paper. Roll the dough out into a 10"x14" rectangle. Cover the dough with the fresh blackberries leaving a 1" border on one long side. Roll into a log like cinnamon rolls.

Cut the log into 8 slices and arrange in the buttered baking dish.

Pour hot syrup over the rolls and bake at 375 F for 25 - 35 minutes until dough is cooked through. The edges will become golden.

Serve hot or at room temperature with ice cream or whipped cream as desired.
Nutrition
Nutrition Facts
Blackberry Cobbler AKA Roly Poly Cobbler
Amount Per Serving
Calories 426
Calories from Fat 99
% Daily Value*
Fat 11g17%
Cholesterol 29mg10%
Sodium 101mg4%
Potassium 27mg1%
Carbohydrates 26g9%
Protein 1g2%
Vitamin A 349IU7%
Calcium 30mg3%
Iron 1mg6%
* Percent Daily Values are based on a 2000 calorie diet.