This easy old-fashioned turkey stuffing is rich and savory with plenty of flavor from herbs, caramelized onions, celery, and butter! This is a from scratch turkey stuffing recipe that is easy to make even for beginners and produces delicious results! It can be made in advance and goes great with any roasted poultry.  (Vegetarian option included in recipe.)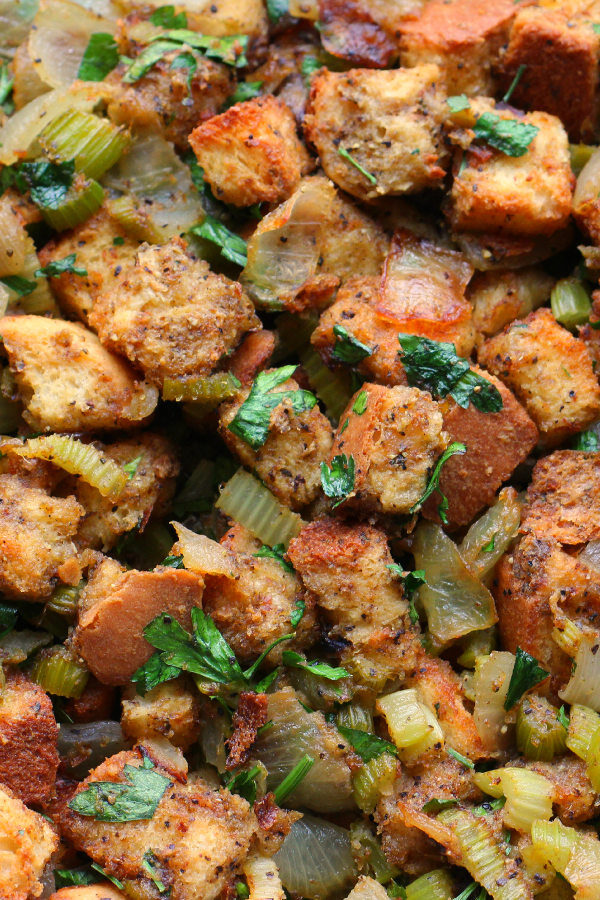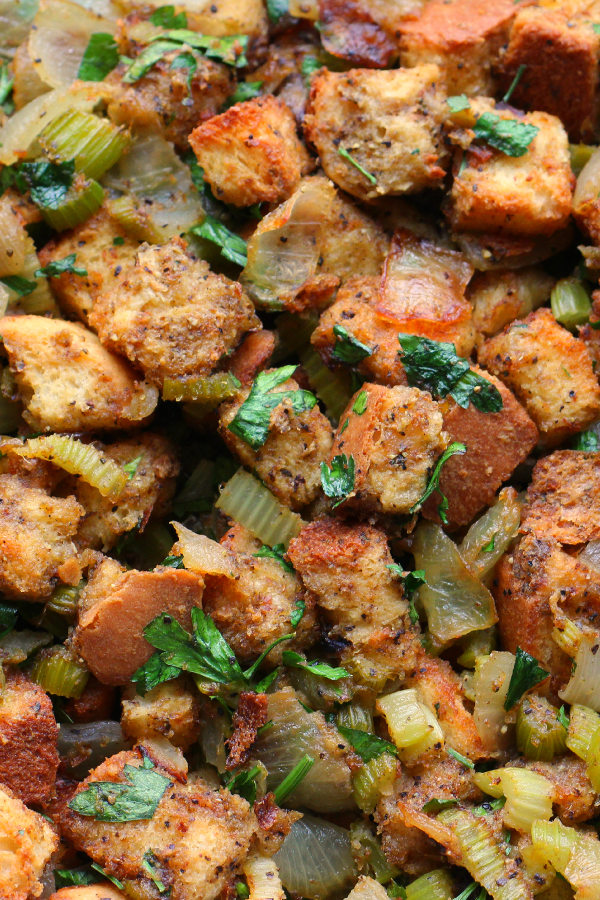 This is the homemade bread stuffing that Thanksgiving fantasy's are made of!  Years ago I thought Stove Top WAS stuffing. But as I started to experiment with making the own like my grandma did I discovered how flavorful and nuanced homemade stuffing can be!  It is also a wonderfully easy dish for new cooks  – if you can cut up bread and vegetables you can make stuffing!  I've tried to answer all the most pressing stuffing and dressing questions in the following paragraphs but if you come up with more leave a comment and I will be happy to help you out!
How to Make Old Fashioned Turkey Stuffing From Scratch
Turkey is a simple, uncomplicated meat that lends itself well to plenty of savory stuffing and gravy as side dishes!  Turkey stuffing or dressing is essentially plain bread flavored any way you like. Because of this, I argue that the bread you use needs to amazing! It is the basis for all the tastes that go into the stuffing.
I usually bake my own bread but if you are in a time crunch you can buy a quality loaf to start with. Years where I'm hosting a big gathering for Thanksgiving I bake the bread on Monday and assemble the stuffing on Tuesday.
The stuffing just sits in the fridge for two days until it's time to bake and I don't have to make it on the day of. If you want to do this, make sure to leave time to bring the stuffing to room temperature before you bake it. Trying to bake cold stuffing takes longer and it can end up dried out.
My recipe builds flavor through aromatic vegetables (the true core of my entire Thanksgiving Menu), fresh parsley, and plenty of spices. There is enough liquid to hold everything together but not so much as to be gluey.
The process if cooking stuffing is simple:
Buy or bake bread a few days early.
Toast the bread.
Cook the onions and celery.
Mix everything together.
Refrigerate until ready to use or bake right away.
Homemade stuffing doesn't take a lot of time or fuss but it can easily be the star of a good Thanksgiving dinner!
Why Do You Put Eggs in Stuffing?
Eggs are an important ingredient in stuffing to help bind the bread and vegetables together.  I know it is a surprise to many people to find eggs in the recipe but they do matter.  If you have an egg allergy you can leave out the eggs and have a looser less cohesive stuffing.
Stuffing or Dressing – What IS the Difference?
Both stuffing and dressing are different words for the same ingredients.  However, they are baked differently.
The bread side dish we generally call "stuffing" is only stuffing if you bake it in the bird. When it's baked in a casserole dish it is technically called "dressing."  While American culture has shifted to mostly bake "stuffing" in a pan as dressing the word most people still use is stuffing.
Should you Bake Stuffing IN the Turkey or In A Casserole Dish
In years gone by it was common to fill the cavity of your raw turkey with loads of stuffing and roast it.  Now we know much more about how food-borne illness happens and it is less popular.  There are three main issues when it comes to cooking the stuffing IN the bird.
SAFETY:  The turkey is raw meat.  The stuffing has raw eggs.  Both need to be cooked to the correct temperatures before eating.  Filling the turkey with stuffing makes it harder to cook the turkey through safely.  It is going to take longer to bake a stuffed turkey than an unstuffed one.
OVERCOOKING: When it comes to cooking a delicious, moist turkey time can be the enemy.  You want to roast it JUST long enough to get it cooked through – but not longer!  If there is stuffing in the turkey it takes longer to cook and chances are the turkey will dry out.
DIFFICULTY:  Cooking stuffing inside of the turkey is just harder.  There are more things to think about and figure out.  If you are just in charge of turkey and somebody else is doing everything else it might be fine but if you are cooking a large portion of the meal expect more stress and frustration if you load up the bird with stuffing. (Personal opinion here.)
I don't believe there is one right answer about stuffing.  Personally I prefer the simple solution of baking my stuffing in a casserole dish.  It makes it easy for me to get the turkey AND the stuffing cooked just right.  We also cook our turkey different ways different years.  It is one thing to put stuffing in a turkey that is going in an oven but more often we cook our turkey in a deep fryer, smoker, or rotisserie! Cooking stuffing in a separate casserole dish is necessary with these methods.
Make Stuffing in Advance to Save Time on Thanksgiving Day
When I'm doing the Thanksgiving Day prep dance I always make my stuffing the day before!  I put the assembled pan of stuffing into the fridge covered with plastic wrap and then bake it right before dinner.  Many dishes don't taste as good if made well in advance of Thanksgiving day but stuffing is very forgiving and resilient.  See recipe below for complete instructions.
How Much Stuffing Do You Need Per Person?
Most holiday meal planners suggest that you provide 3/4 cups of stuffing per person.  This is on the generous side.  If you have many side dishes you can plan on about 1/2 cup per person.  Or if you want lots of leftovers to make a delicious turkey dinner casserole then by all means make 3/4 cups per person.
The Most Common Kinds of Stuffing
Most stuffing is made with bread or cornbread as the main starch.  Some stuffing's use rice or even tofu. I'm old fashioned and love the simple, flavorful bread stuffing (this recipe!) but there is plenty of room at the table for more great recipes! These are the most common verities of stuffing.
Traditional Bread Stuffing
Cornbread Stuffing with or without sausage
Sausage and Bread
Sausage, Apple and Cranberry
Less Common Varieties of Stuffing Recipes
There are many more eccentric types of stuffing out there!  These are some of the most common variations on the theme.
Sage Stuffing
Cranberry Apple or Cranberry-Nut
Caramelized Onion
Oyster Stuffing or Crab Meat Stuffing
Chestnut Stuffing
Giblet Stuffing
Mushroom Stuffing
Polish Style With Kielbasa and Sauerkraut
Sun-Dried Tomato
Pear-Bacon
Spinach-Sausage
Herbed Rice, Cranberry Rice or Bacon Rice
More Holiday Dinner Side Dishes
A great holiday dinner starts with amazing recipes  – simple but memorable and delicious!  Get a full list of my best Thanksgiving Side Dishes here. 
Homemade Turkey Stuffing
This easy old-fashioned turkey stuffing is rich and savory with plenty of flavor from herbs, caramelized onions, celery, butter! This is a from scratch turkey stuffing recipe that is easy to make even for beginners and produces delicious results! It can be made in advance and goes great with any roasted poultry.  See recipe notes for make ahead directions and vegetarian options.
Ingredients
1

pound

white bread

use a thick, chewy bread for best results

1/2

cup

salted butter

1

large

sweet onion

diced

8

stalks

celery

diced

1/2

cup

fresh Italin flat leave parsely

minced

1

cup

water

1

Tablespoon

poultry sesoning

1

Tablespoon

chicken bouillon

Better than Bouillon preferred

1 1/2

teaspoon

black pepper

fresh ground

2

teaspoons

garlic powder

1/2

teaspoon

white pepper

3

large

eggs
Instructions
Preheat the oven to 400F. Cut the bread (including crusts) into 1/2" cubes. Toast on a cookie sheet until golden brown, about 10-13 minutes. Set aside and turn off oven.

Butter a 9"x13" casserole and set aside.

Add all the butter, onion, and celery to a cast iron skillet. Cook over medium-high heat stirring occasionally until the veggies are soft and have a slight golden tinge to them, about 15-18 minutes.

Meanwhile in a large mixing bowl add parsley, water, poultry seasoning, chicken bouillon, black pepper, garlic powder, white pepper and eggs. Whisk to combine. Make sure no large lumps of spices remain.

Preheat the oven to 350F.

When the veggies are done, add to the mixing bowl and stir to combine. Add the bread cubes and use a large metal mixing spoon to gently fold them into the wet mixture until moist. Make sure spices and vegetables are evenly distributed. Do not over mix or squish. Just mix until everything is combined. Gently turn the stuffing into a buttered casserole dish. (At this point the stuffing can be covered with plastic wrap or tin foil and kept in the refrigerator for up to 24 hours.)

Bake at 350 for 15-20 minutes until the top is golden brown and the center is at least 160 with a digital thermometer. (Remember if you have refrigerated the pan of stuffing it will take additional time to bake.
Notes
Make Ahead Directions:  The stuffing can be assembled several days in advance and refrigerated before baking.  Bring it to room temperature the day you want to cook it and then bake until it as instructed. Vegetarian Option: You can use a vegetarian bouillon / stock in this recipe instead for a fully vegetarian option. 
Nutrition
Calories:
193
kcal
|
Carbohydrates:
20
g
|
Protein:
5
g
|
Fat:
10
g
|
Saturated Fat:
6
g
|
Cholesterol:
67
mg
|
Sodium:
298
mg
|
Potassium:
139
mg
|
Fiber:
2
g
|
Sugar:
2
g
|
Vitamin A:
424
IU
|
Vitamin C:
1
mg
|
Calcium:
119
mg
|
Iron:
2
mg
Nutrition Disclaimer
MirlandrasKitchen.com is written to share great recipes. While we do our best to provide nutritional information as a general guideline, we are not registered dietitians and the values provided here should be considered estimates – not exact scientific data.
I read each and every comment and I try to respond to questions asap, so ask away! If you've made a recipe, I would love to hear about it! Please come back and share your experience and give the recipe a 5-star rating so other people will know how much you loved it!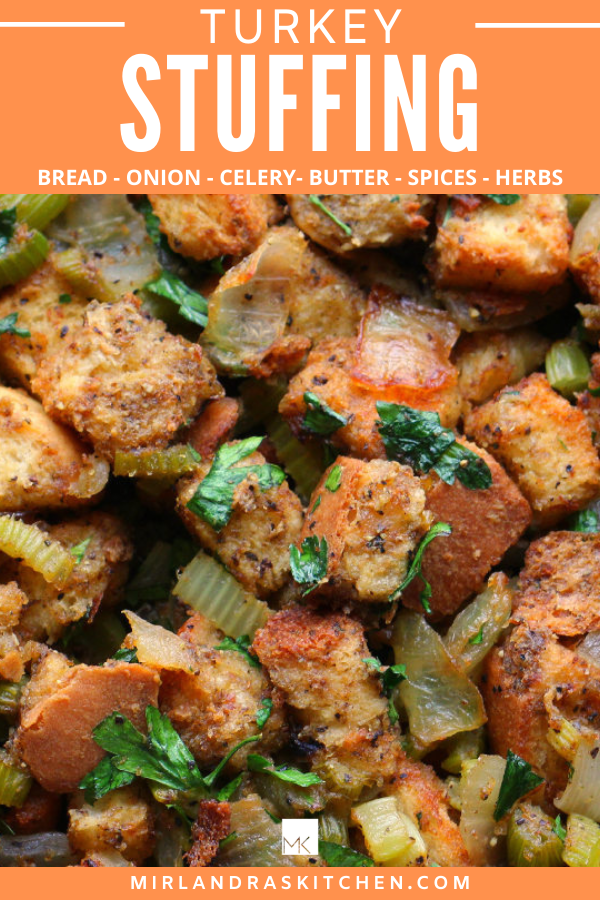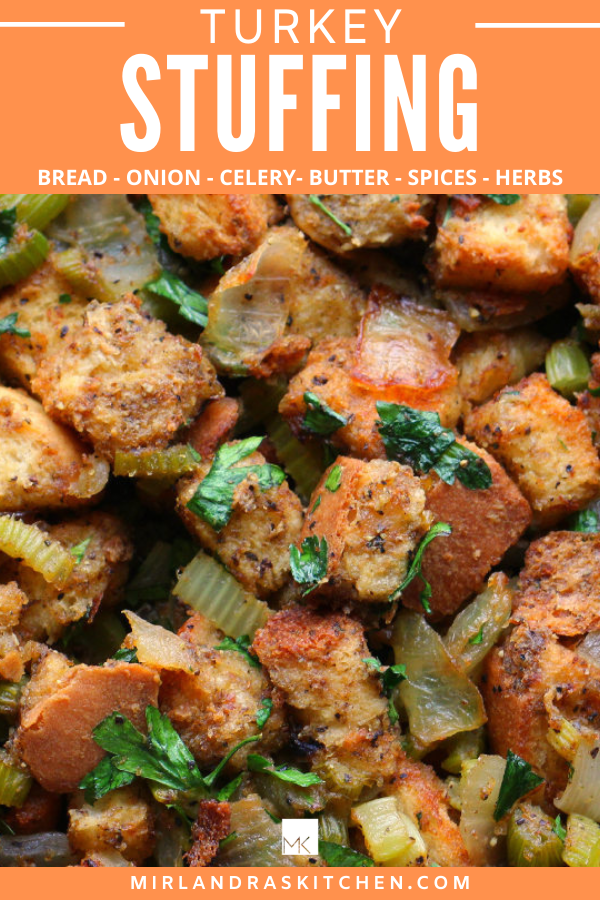 This recipe was originally published in November, 2014.  It has been updated with additional information in November, 2020.