This Roast Beef only takes five minutes to get in the oven and comes out perfectly every time.  Even cheap cuts of meat are sensational!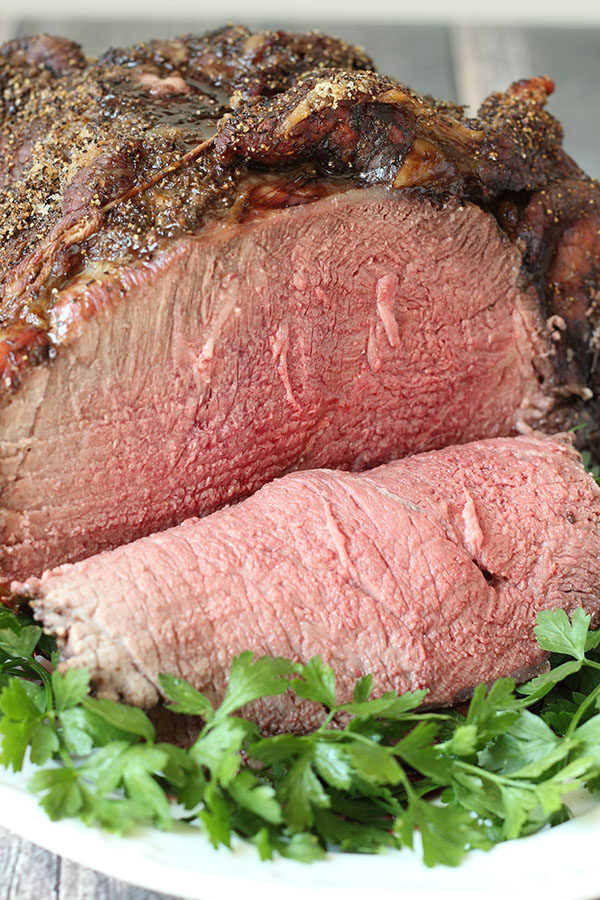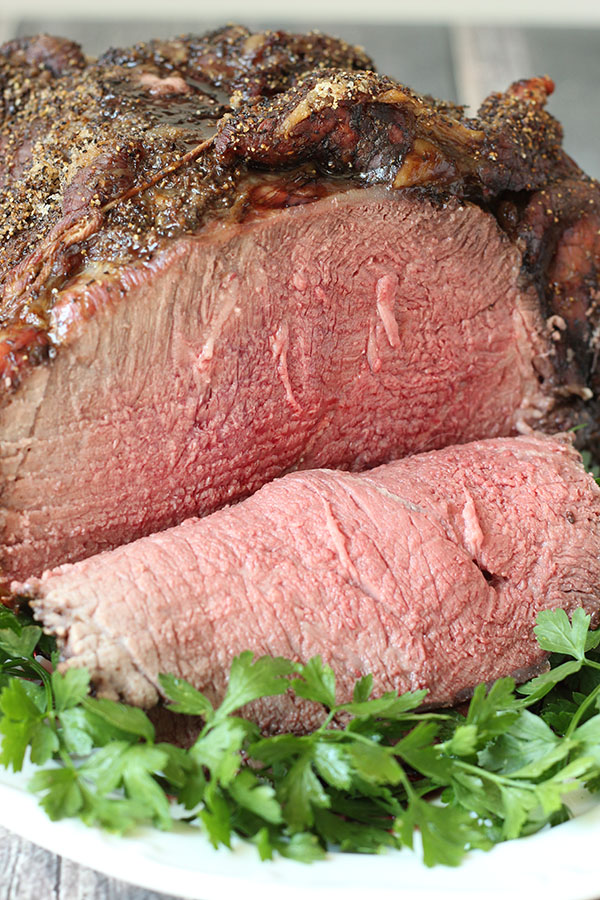 Homemade Oven Roast Beef is Easier Than You Think!
Roast Beef is one of my go to meals for nice family dinners or having friends over or just because!  Don't be fooled by the pretty picture.  This recipe is ridiculously easy and you can use any old roast that goes on sale.  When I need a fancy dinner in a pinch, I just buy whatever roast has decent marbling and use this simple method.  The results put restaurants to shame.  Honestly this is a more flavorful and decadent meal than a lot of restaurant prime rib I have had!
How to Choose a Perfect Piece of Meat For Roast Beef
What is on sale? I pay $3-$4 / lbs.  You don't need to buy a rib-eye.  Any rump, sirloin, or chuck will work well.
Don't get one with bones. It just adds to the cost.
Do pick one with a modest fat cap on part of the outside!
Know what you are buying: Meat comes in three different grades (quality levels).  "Prime" beef is the top grade with the most marbling.  The second best grade is "Choice" and the lowest is "Select".  The higher the grade of beef the more fat that is marbled into the meat.  Keep in mind that the fat gives the flavor.  You need some for a good roast.  Also, recent studies suggest that animal fat may be a good, healthy fat for people!
Plan on ½ pound of raw roast for each adult you want to serve. So a 3 pound roast will serve about six adults and a 4 pound roast will serve about 8 adults.
The Secret Tool to Perfect Roast Beef!
A digital thermometer is essential for cooking a perfect roast.  This is something I use almost every day in my kitchen and they are cheap!  You need one.
I don't think you need one of every pan invented but if you want to cook meat in your oven, you need a roasting pan with a rack.  They range from $17 – $200+ but I think any that is dishwasher safe is fine.  One where the rack has lift out handles (like this one) is a bonus. This is not the place to lay out hundreds of dollars.  It will also cover you for a Turkey!
An amazing beef roast needs mashed potatoes. These are pretty awesome!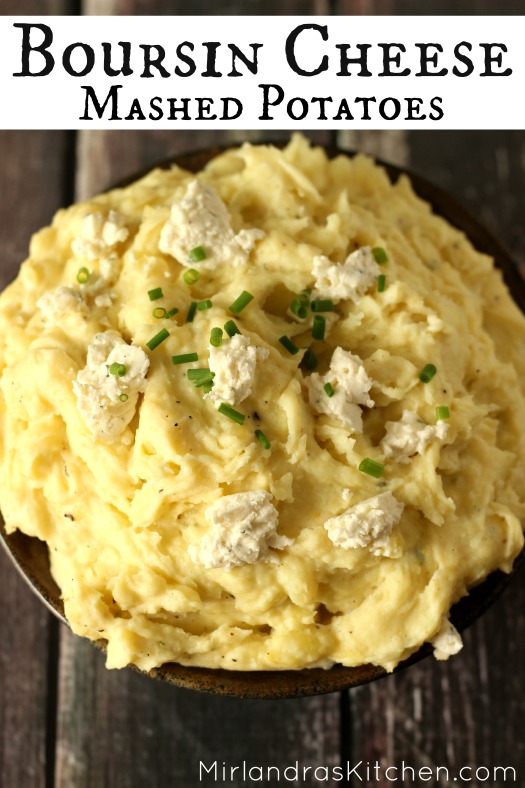 Perfect Oven Roast Beef
Important Tips before You Begin: Leave time to bring the roast to room temperature before you start. Buy a meat thermometer (digital is best). This cheap investment will be a kitchen life saver. Buy a roasting pan with a wire rack. Baking the roast directly on a metal or glass pan will cause it to cook unevenly and possibly ruin your dinner. Plan time to let the roast rest for 15 minutes after cooking. This lets the juice settle. Remember that oven temperatures are not always accurate. The key to success is frequent checking and setting a timer.
Ingredients
1

beef roast

3-4 pounds

1

Tbsp.

good quality sea salt or smoked sea salt

2

tsp.

black pepper

fresh ground to a course size is best
Instructions
Read the tips (above) before you begin.

Leave your roast in the package on the counter at room temperature for 2-4 hours before you begin. You want it as close to room temperature as possible.

Preheat the oven to 325 F.

Mix your salt and pepper together in a small dish.

Place the roast in any roasting pan that has a wire rack to hold the meat off the bottom of the pan. Rub the roast with your salt/pepper mixture to coat the entire outside.

Some people really love to sear the outside of a roast before cooking it in the oven. For this recipe I don't feel it is necessary but if you want to it is easy. Smoking hot pan with oil, sear each side for several minutes until golden brown. (The including recipe video shows how.)

Bake in preheated oven checking about every 30 minutes until it reaches the temperature you like (Remember the roast will rise about 10 degrees more after you take it out of the oven so pull it 10 degrees before your favorite level of doneness.):

Rare: 120-130 degrees – most juicy, hot through and bright purple

Medium Rare: 130 – 135 degrees – tender and very juicy, nice bright red (My 8 pound roast took almost 3 hours to arrive here).

Medium: 135-145 degrees – less tender, still somewhat juicy, darker pink

Medium Well: 145 – 155 degrees – more tough, tan with a hint of pink, almost no juice (not recommended)

When your roast is 10 degrees under the doneness level you have selected remove it from the oven. Tent it in tin foil and let the meat rest for 15 minutes.

Carve and serve!

Leftovers make great sandwiches or soup. I also like to dice up leftover slices of the roast, sprinkle in good salt and pepper and eat them cold as a high protein snack. This is one of our favorites for road trips!
Nutrition Disclaimer
MirlandrasKitchen.com is written to share great recipes. While we do our best to provide nutritional information as a general guideline, we are not registered dietitians and the values provided here should be considered estimates – not exact scientific data.