Five minute sautéed asparagus and mushrooms make an easy spring side dish. Simple enough for every day, fancy enough for a special meal, mushrooms optional.  I included easy directions to prepare the asparagus for cooking.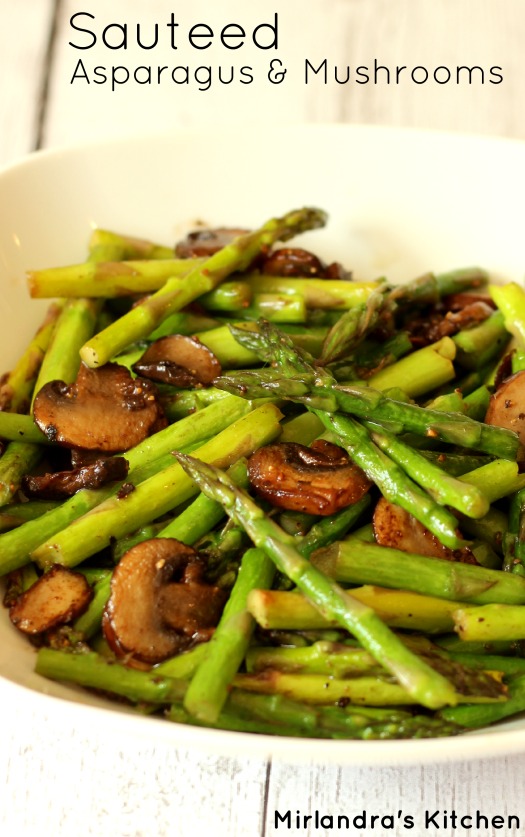 'Tis the season . . . for asparagus! Every time I go into the store there are piles and piles of the beautiful green spears staring back at me just waiting to be a tender spring dinner.
Asparagus is one of the veggies that Jonathan does like so we eat a lot of it during the spring. I try to find simple ways to prepare it. This Asparagus Mushroom Stir Fry is pretty much the definition of simple.
Eating food that is in season is cost effective and tastier. It also means the food you are eating is likely to be grown closer to where you live which is better for the food supply at large.
I know mushrooms are not everybody's thing. You don't have to put them in. Cooking should be about you and the food, about what clicks for the people you are feeding. Adapt, experiment, try something new but at the end of the day find your way of making a dish.
Preparing Asparagus for cooking is easy to do.  Simple grasp the spear in both hands and snap the bottom 1″ -2″ off wherever it feels natural.  Most people dispose of these ends as they are tough and fibrous.  After you are done snapping off the ends you can break the spears into the size chunks you desire.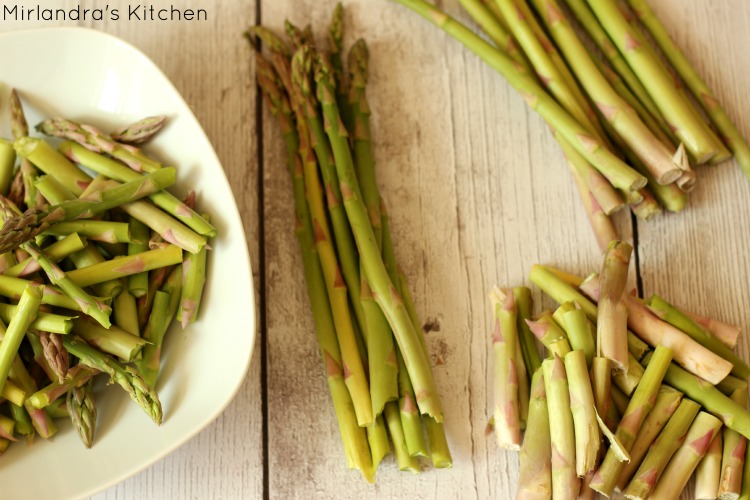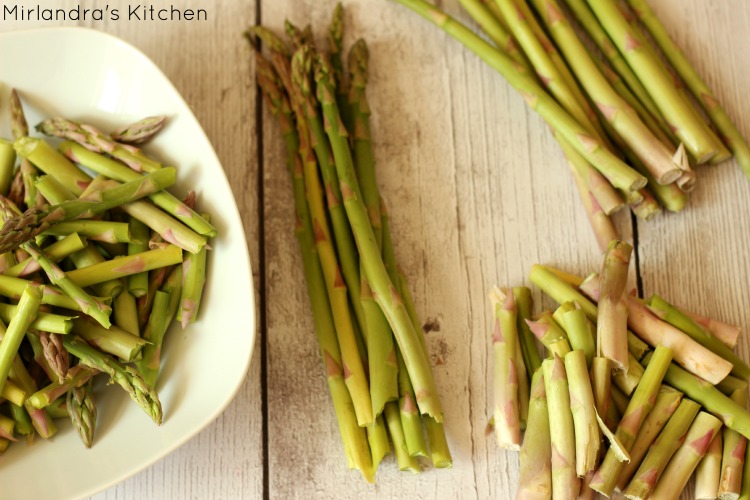 I would love to see how it turns out for you!  Drop me a comment, tweet me, or head on over to Facebook and stay in touch.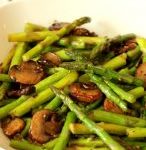 Sauteed Asparagus and Mushrooms
Servings
4
modest servings
Ingredients
1

bundle of asparagus

6-12

mushrooms

crimini or baby bella

3

Tbsp.

Butter

1/4

cup

water

fresh ground pepper

salt
Instructions
Snap the root ends off of asparagus spears and then snap each spear into pieces 1"-3" long.

Wash and slice mushrooms.

In a large nonstick pan, add butter and mushrooms. Sprinkle on a little salt. Fry on medium - high heat until mushrooms are golden brown in color, about 1 minute.

Remove the mushrooms to a plate but leave the any remaining butter in the pan. Add asparagus, and water. Sprinkle additional salt (at least 1/8 tsp.) and grind in some pepper.

Saute the asparagus on medium high for about 2 minutes until it is bright green and slightly softened. If you bite a piece and it has a slight chew/crunch but is still mostly soft it is done.

Remove from heat, stir in mushrooms and serve hot.
We go through pounds of mushrooms every month.  When I want to slice a lot up, I use one of these.  They are handy little tools.
Want to try another easy asparagus recipe that is a little different but still simple? Give this Miso Roasted Asparagus a shot.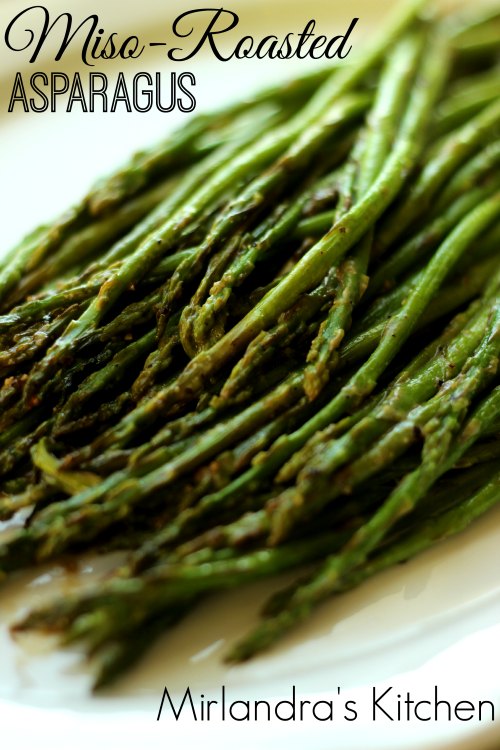 This recipe is participating in the awesome Weekend Potluck!
Free Simple Weeknight Meal Plan!
Sign up here for your free plan and start rocking dinner!

✕
Free Simple Weeknight Meal Plan
Sign up here for your free plan and start rocking dinner!