An easy moist cake, perfectly caramelized slices of pineapple, and a hint of cinnamon make this the best Pineapple Upside-Down Cake we have ever had.  This is a classic worth making again and again.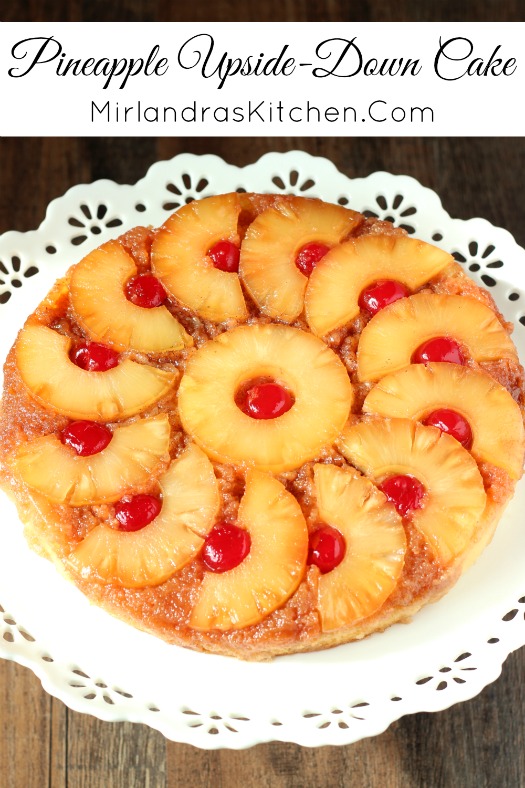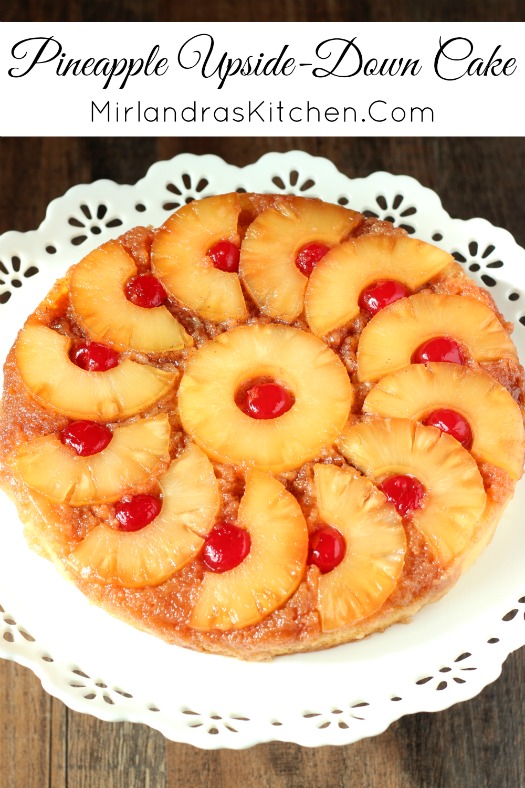 My father completely adored pineapple upside-down cake.  His one complaint was that nobody put enough pineapple in it!  Over the years I saw him bake them different ways until finally he just started putting crushed pineapple in the bottom.  He said that way you got some with every bite!
While Dad's method was effective I didn't think it was very pretty.  Half the fun of pineapple upside down cake is how pretty it looks when you flip it out of the pan!  I have finally solved the problem to my satisfaction by slicing each ring of pineapple in half.  Now the cake is beautiful and there is lots of pineapple!  Dad passed away six months ago but I can imagine his giant grin if I brought him this cake.
We enjoyed this cake plain with friends a few weeks ago but I it is also nice with a scoop of vanilla ice cream or a dollop of whipped cream.
Happy Cooking!
Tools In This Post:  If you bake quite a bit it is worth owning a springform cake pan like this one.  I have several of different brands.  All of mine are non-stick but I don't have a favorite brand.  Mine all perform the same.
If you love pineapple, make sure to give my Brown Sugar Roasted Pineapple a try.  It is perfect with an Easter ham, BBQ ribs or really just about anything!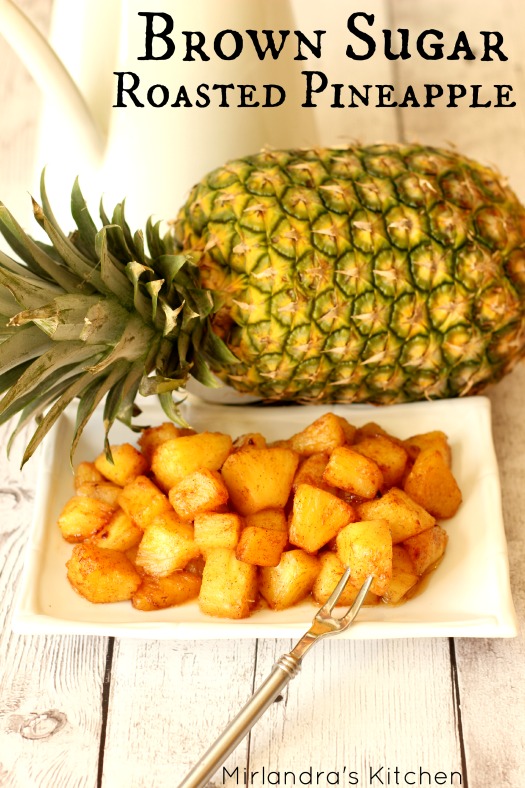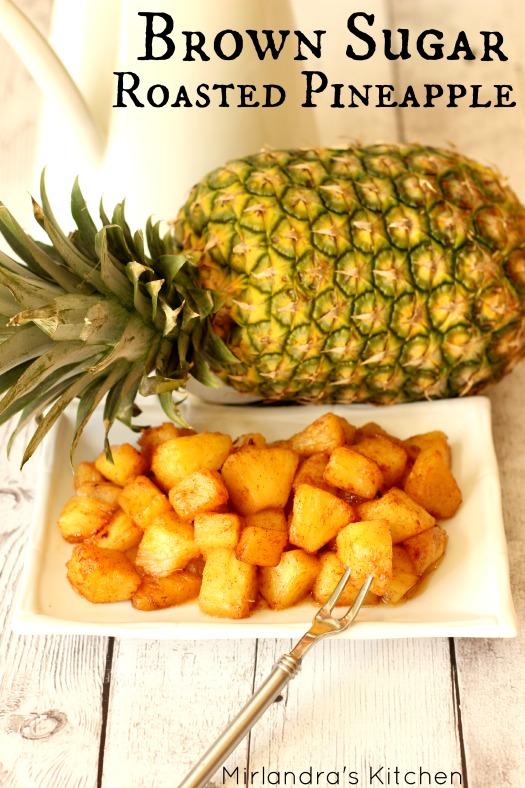 Pineapple Upside-Down Cake
An easy moist cake, perfectly caramelized slices of pineapple, and a hint of cinnamon make this the best Pineapple Upside-Down Cake we have ever had. This is a classic worth making again and again.
Ingredients
1/2

cup

salted butter

3/4

cup

light brown sugar

packed

1

can pineapple slices

20oz size

13

maraschino cherries

½

tsp.

cinnamon

1

cup

flour

3/4

cup

granulated sugar

2

tsp.

baking powder

1/8

tsp.

salt

1

large egg

1/2

cup

buttermilk

1/3

cup

sour cream

3

Tbsp.

vegetable oil

1

Tbsp.

good quality vanilla extract
Instructions
Adjust an oven rack to the middle of the oven. Preheat oven to 350F.

In a small bowl, melt the butter in the microwave.

Pour the butter into a 9-inch springform cake pan (a regular 9" cake pan does not have tall enough sides.) Rub a bit of the melted butter up the sides of the pan to grease them.

Scatter the brown sugar evenly over the butter.

Arrange the pineapple rings and cherries in the pan: Start with 1 whole slice of pineapple in the center of the pan. Cut the rest of the rings in half and arrange 12 halves in a circle around the original pineapple ring. If you have additional haves left you can eat them or tuck them into the sides of the pan after you pour the batter in.

Place a cherry in the center of the whole ring of pineapple and in the center of each half rings of pineapple. (See recipe photo for reference.)

Sprinkle the cinnamon over the fruit.

In a large bowl, whisk together flour, sugar, baking powder, and salt. Set aside.

In a medium bowl whisk together the egg, buttermilk, sour cream, oil and vanilla.

Add the wet mixture to the dry, folding with a spatula until just the mixtures are combined. Do not overmix, it is ok to leave some small lumps in the batter.

Scrape the batter into the pan over the fruit. Be careful not to mess up your arrangement.

If you want, tuck the extra half pineapple rings into the sides of the pan. Place the round side down a few inches apart. This gets just a bit more pineapple in the cake and makes the sides quite pretty.

Bake for 38-40 minutes. The cake is done when the center is set and a toothpick inserted 1" into the center of the cake comes out with a few moist crumbs but no batter.

Place the pan on a wire rack to cool and set up for at least 30 minutes and up to overnight. If you plan to leave it overnight place a sheet of foil loosely over the top to keep the moisture in.

Run a thin spatula along the edges of the cake pan to make sure the cake is loose from the sides. Carefully invert it onto a serving platter and serve. This cake is good by itself or paired with a dollop of whipped cream or a scoop of vanilla ice cream. Store leftovers at room temperature for up to 3 days.
Notes
Some people have issues with their spring form pans leaking.  I've never had this issue and believe it has to do with quality differences in how the pans are made.  I suggest lining a cookie sheet with foil and putting it under your pan the first time you make this cake just in case!
Nutrition
Nutrition Facts
Pineapple Upside-Down Cake
Amount Per Serving
Calories 580
Calories from Fat 234
% Daily Value*
Fat 26g40%
Cholesterol 49mg16%
Sodium 216mg9%
Potassium 269mg8%
Carbohydrates 74g25%
Protein 3g6%
Vitamin A 585IU12%
Calcium 149mg15%
Iron 1.4mg8%
* Percent Daily Values are based on a 2000 calorie diet.
Recipe adapted from The Joy of Cooking.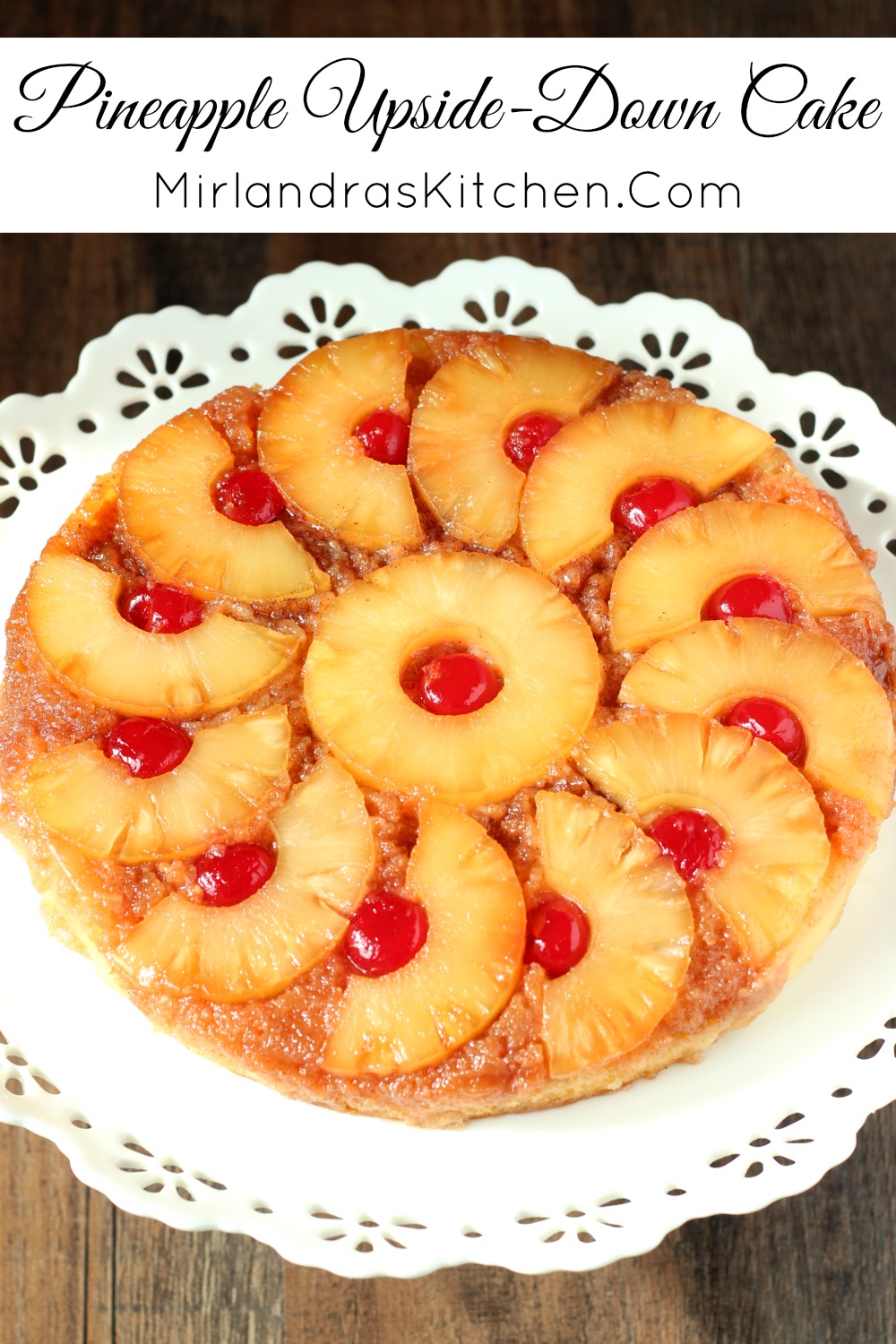 Reader Interactions