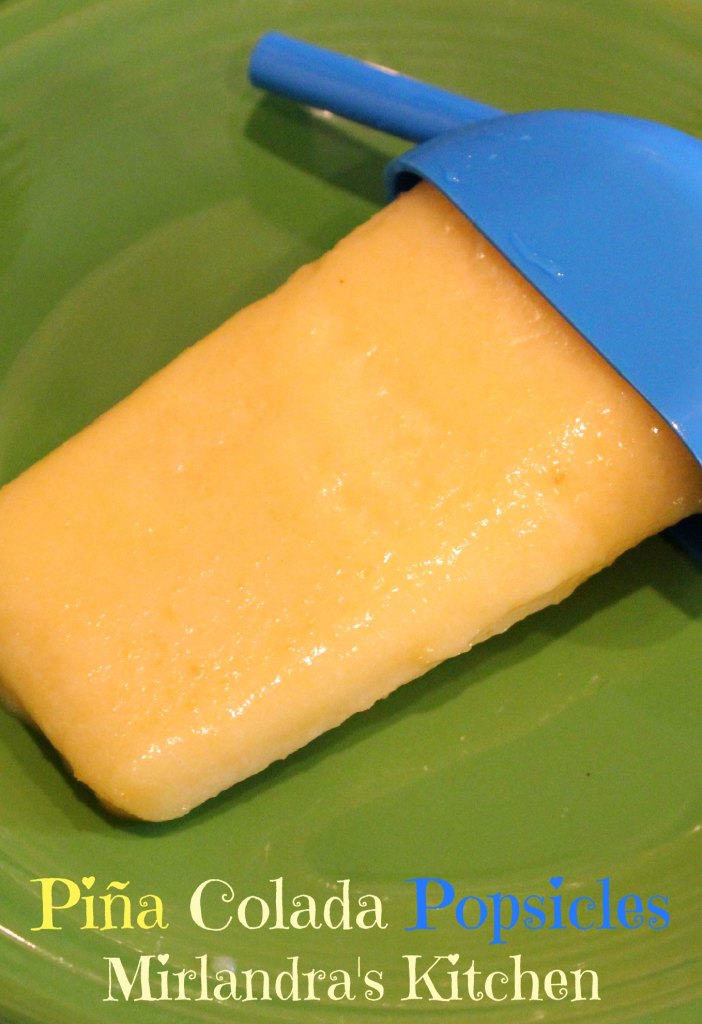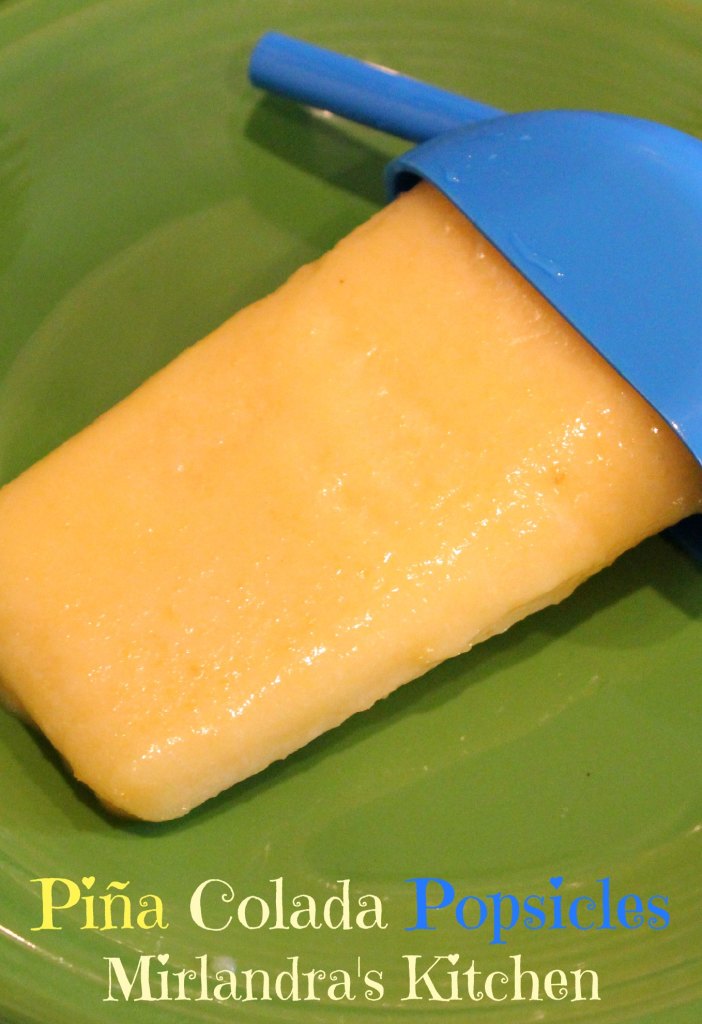 When I was a kid I loved popsicles.  They were the prefect relief on a hot summer day.  It was the 80's so my mom made her own from real fruit.  FYI that used to be normal.  We didn't have the colored sugar water kind as often.  Somewhere along the line I grew up and popsicles don't fit my idea of grown up food so they fell by the by.  This summer I realized it was time for the delicious frozen treats again!  I had a pineapple sitting on the counter that had started to get rather elderly.  It was still good, just very strong and sweet.  I didn't much relish the thought of eating it fresh.  Into the blender it went with some cream of coconut!  The results were sweet and creamy and oh so refreshing!  These don't have any rum in them so they are fun for kids too.  Happy summer snacking!
Piña Colada Popsicles
Ingredients
2

cups

fresh pineapple chunks

about 1/2 of a ripe pineapple

1

cup

cream of coconut
Instructions
Put everything in the food processor.

Blend until no chunks remain.

Fill popsicle molds and freeze until firm.

Run hot water on the outside of molds to help loosen the treats.