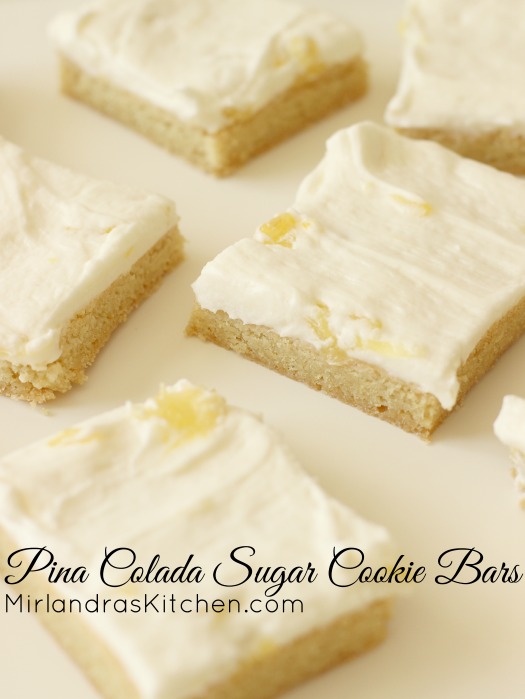 Ever wonder how I come up with new recipes? Sometimes it is just a plain old accident.
Last week I was working on a recipe for sugar cookie bars slathered in fresh raspberry buttercream. It was something I have been making for us since last summer and I really just wanted to tweak the recipe a little bit, take photos, write down the process and share it with you.
The cookie dough is simple. Any child that can read could make the recipe. While I can read, occasionally I get distracted. Next thing I knew, I had coconut extract instead of almond and the cookies were just a little bit different than I had intended.
I try to make sure every single recipe I post for you is tested carefully and it is just the right mix of flavors. Because of that I had to start over on the sugar cookie bars that went with the raspberry buttercream.
Meanwhile, the sugar cookie bars that were slightly coconut flavored were something special! I made another batch right away with more coconut extract and started playing with some cream of coconut and fresh pineapple I had on hand. Presto!  Pina Colada Cookie Bars!
Jonathan (our resident coconut lover) was thrilled to come home to Pina Colada cookies. We brought them along with the raspberry ones to a group of friends that evening and both were popular.
Kids liked the raspberry ones better but that seemed to be a choice driven by brightly colored frosting and sprinkles.
With Cinco De Mayo next week you have a great excuse to enjoy a nice batch of this happy accident.
I would love to hear about your kitchen accidents that led to something wonderful. Leave me a comment if you have a story to share.
The frosting calls for Cream of Coconut.  This is an ingredient I usually find in a cocktail supply section of major grocery stores.  Some versions come in a can and require stirring.  I love this easy squeeze version that is become more and more available.  It is shelf stable and you actually can't store it in the refrigerator but it does not usually separate the way the canned ones do.
Want to try the Raspberry bars?  Click here for the recipe.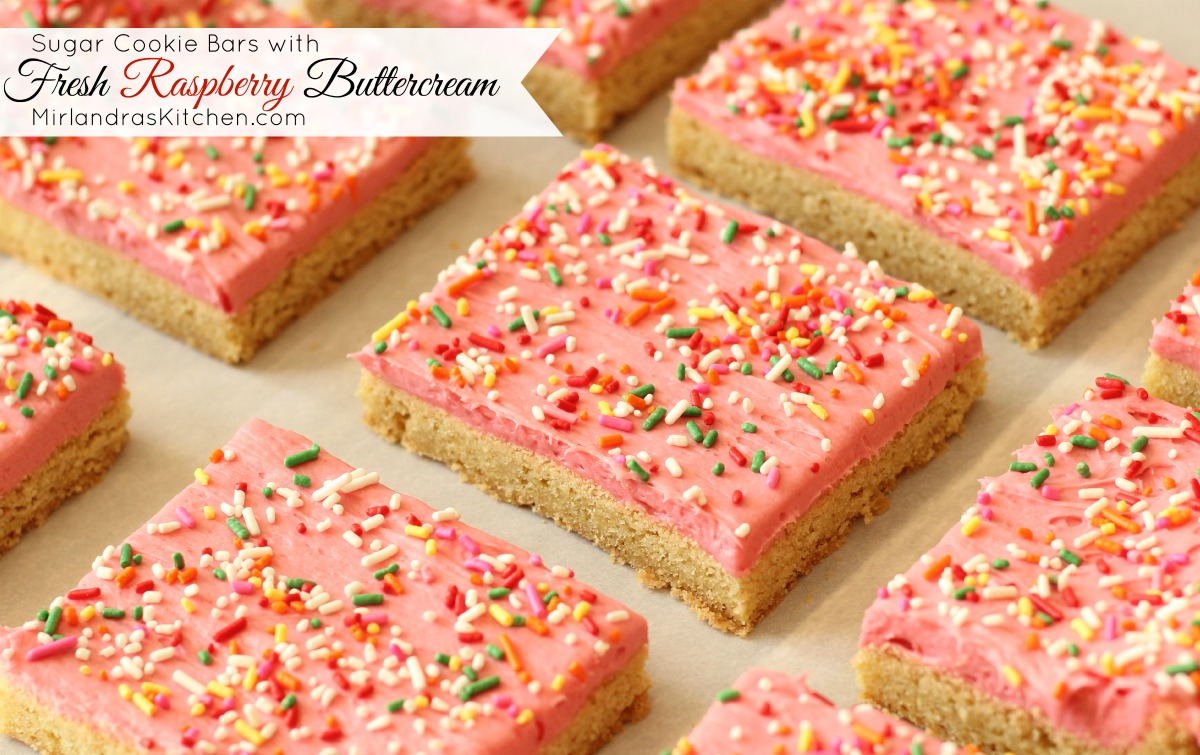 Pina Colada Sugar Cookie Bars
Ingredients
For The Cookies
1 ½

cups

sugar

1

cup

butter

2

large eggs

1

Tbsp.

coconut extract

2 ½

cups

flour

2

tsp.

baking powder

1

tsp.

baking soda

½

tsp.

salt
For The Frosting
1

cup

butter

3

cups

powdered sugar

1

cup

cream of coconut

1

tsp.

coconut extract

1/4

tsp.

vanilla

1/8

tsp.

salt

1/3 - 1/2

cup

small chunks of fresh pineapple
Instructions
Heat oven to 350 F.

Beat butter and sugar together in a stand mixer on high for 90 seconds. Add eggs, vanilla and coconut extract. Beat again on medium until fully incorporated.

Add remaining ingredients and beat on medium until incorporated.

Press dough evenly into a 9"x14" pan with hands (easier than a spoon).

Bake in preheated oven 25-28 minutes or until cookies are brown at edges and fully set.

Do not overbake or cookies will not remain chewy and moist.

When cookies are cooking, start preparing the frosting.

In a stand mixer beat all ingredients except pineapple on high until the frosting is fully combined and thickly and fluffy.

Stir in pineapple chunks until you have the amount you desire. I use around 1/2 cup.

Spread frosting on cookies. It is a looser frosting. Cut bars and serve. Refrigerate leftovers.
Notes
I have not been making this with Rum but if you want you can add a splash of rum or coconut rum to the frosting for a grown up kick. I would try 1-2 Tbsp. to start and in that case omit the vanilla.
Reader Interactions