This No Bake Strawberry Cheesecake is easy to put together in a few minutes and very adaptable. It is also wonderfully tasty without spending hours baking.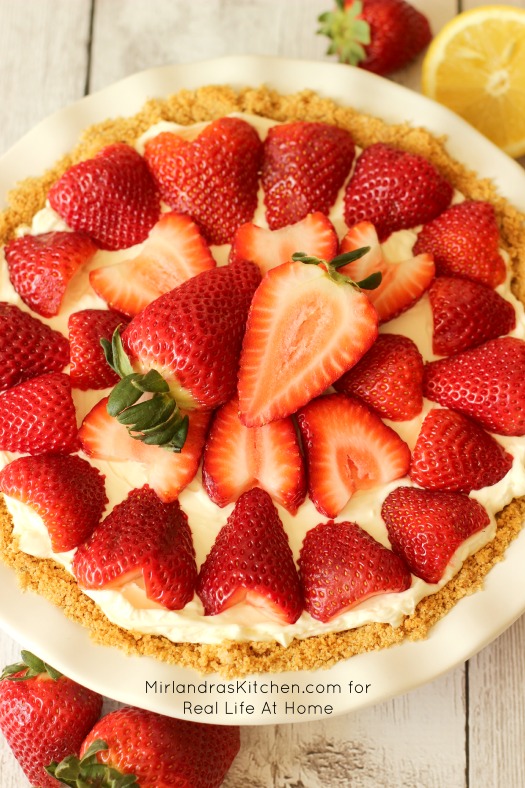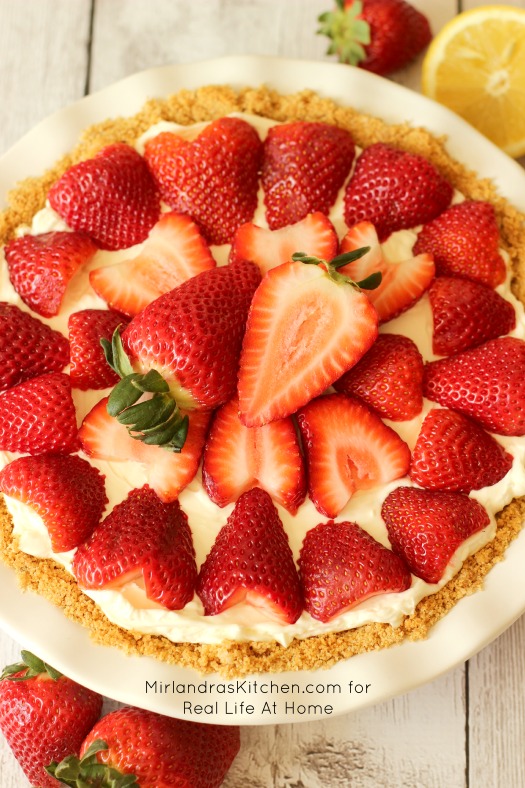 Today I'm hanging out over at Real Life at Home again and sharing my recipe for simple and decadent No Bake Strawberry Cheesecake.  I live in Southern Idaho and this week the weather has climbed into the 90s!  I never like it when the full heat of summer is here to stay but it is the perfect excuse to roll out the great No Bake recipes we love and get "cooking" without heating up the kitchen.
I do have a simple crust recipe for this pie that you bake in the oven but honestly you could pick up a ready made shell and call it a day.  Heck, you could even get wild and pick up a chocolate cookie shell!  It would be kind of wild and crazy but I think you could justify wild and crazy in this heat.
If you have not been to Real Life at Home before I think you will enjoy heading over to visit.  Angie is a lot of fun and there are some great parenting resources on her blog!  The direct link for this yummy No Bake Strawberry Cheesecake recipe is here. Enjoy!
If you like this recipe I think you will also enjoy this easy summer S'mores Snack Mix!