Nothing is as refreshing as fresh squeezed lemonade. This mixed berry version is a bold, flavorful twist on the classic.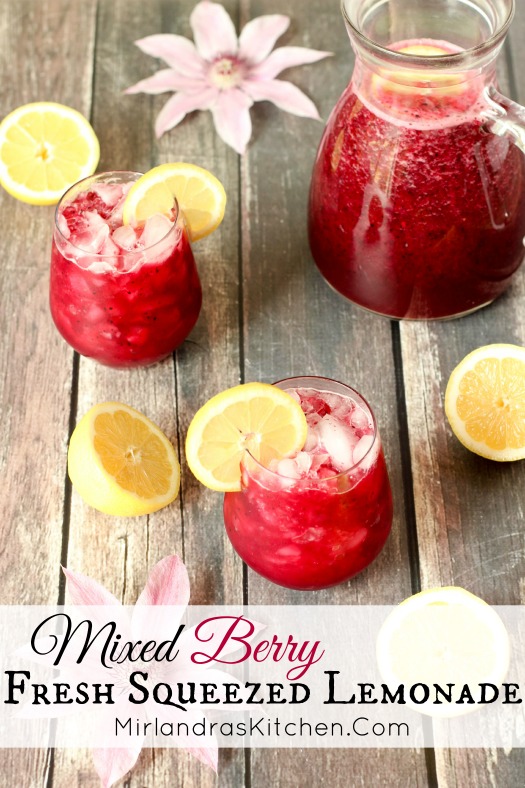 If having a lemonade stand was a viable business model, I could retire by 35 as a wealthy woman. Since it is not, I have to settle for making the best lemonade you will ever have and sharing the recipe with you.
I know there are lots of great drinks out there, but nothing can ever beat a nice cold pitcher of fresh squeezed lemonade. Pureeing up a mess of my favorite berries is one of my most popular variations on the classic.
Honestly, I often use frozen berries because you can snag a 12oz bag of a nice mix at almost any grocery store. If you have a bunch of fresh ones at hands, by all means use them!
If you want to serve this for a more adult crowd you can always opt to add some lemon vodka or your favorite liquor. I would suggest 4oz- 8oz depending on how strong you would like it.
This is the perfect drink for 4th of July weekend or just a casual family day by the pool. Enjoy!
I have the same electric juicer I bought for $5 at a thrift store more than 10 years ago and it is still going.  I make enough lemonade and fresh squeezed orange juice to justifying owning one.  If you plan to buy one any cheep model should work.  One like this with the measurements on the side and cord storage would be ideal!
Another of my all time favorite summer drinks is this wonderful Anne of Green Gables Raspberry Cordial!  It is also the most popular drink recipe on the blog.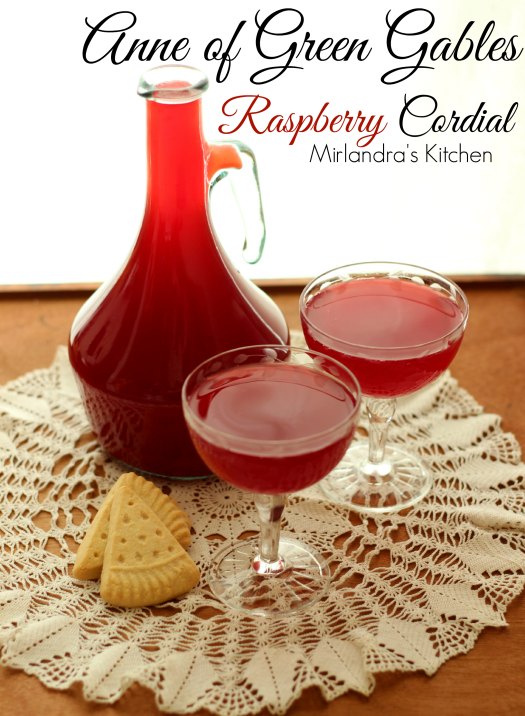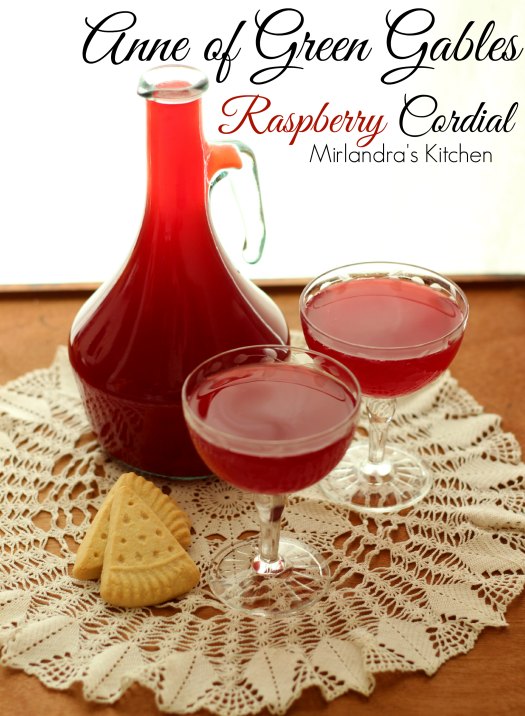 Mixed Berry Fresh Squeezed Lemonade
Ingredients
2

cups

granulated sugar

6

cups

water

divided

12

oz

frozen or fresh mixed berries

I used a strawberry / blackberry / raspberry/ blueberry mix

2

cups

fresh squeezed lemon juice

see note
Instructions
To make the simple syrup combine sugar and 2 cups of water in a medium saucepan and bring to a boil over medium-high heat. Stir continually. When mixture has come to a boil remove from heat and allow to cool.

In a blender combine berries and 1 cup of water. Puree until smooth. Add mixture to a large pitcher.

Add 2 cups of lemon juice, 2 cups of simple syrup and 3 cups of water to the pitcher. Stir and taste. Adjust simple syrup, water or lemon juice if desired.

Chill until ready to serve. Garnish with sprigs of mint or slices of lemon. Use any leftovers within one week.
Notes
14 medium lemons or 6 large lemons makes about 2 cups of lemon juice. Before you cut lemons in half, roll them on a cutting board applying firm pressure to the fruit. This will help the fruit release its juice. Then cut in half and juice with an electric juicer.