This Strawberry Ice Cream Sandwich Cake is a beautiful and simple dessert that will always steal the dinnertime show.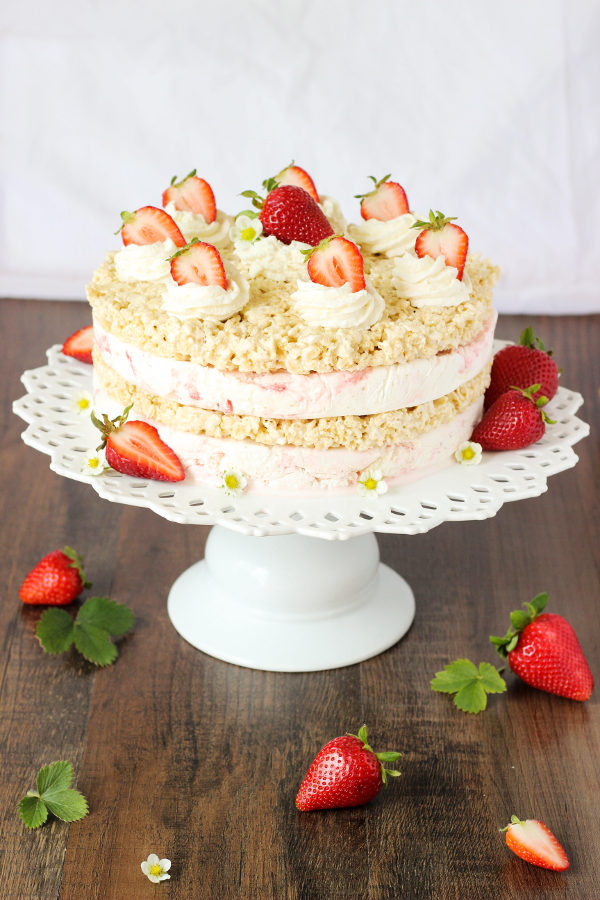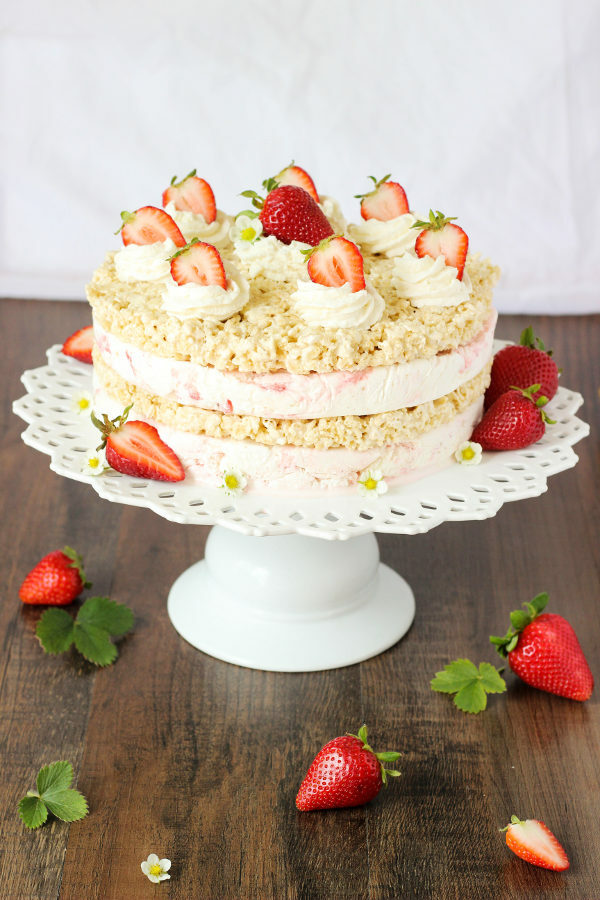 Life has been busy.  Very busy.  Jonathan and I are preparing for three trips to four states in two weeks. We are also buying our first house and packing in preparation for moving day.  When life gets this crazy we have to make sacrifices but we are careful to protect the time we sit down together as a family to share dinner.  This is my favorite time of the day!
This summer one of the treats we are enjoying with family dinner is this simple and delicious strawberry ice cream sandwich cake.
How to Make Ice Cream Sandwich Cake
This cake is really simple to put together. Make layers of ice cream and freeze in cake pans.  Make layers of rice crispy treats in cake pans.  Put it all together and pretty it up a bit!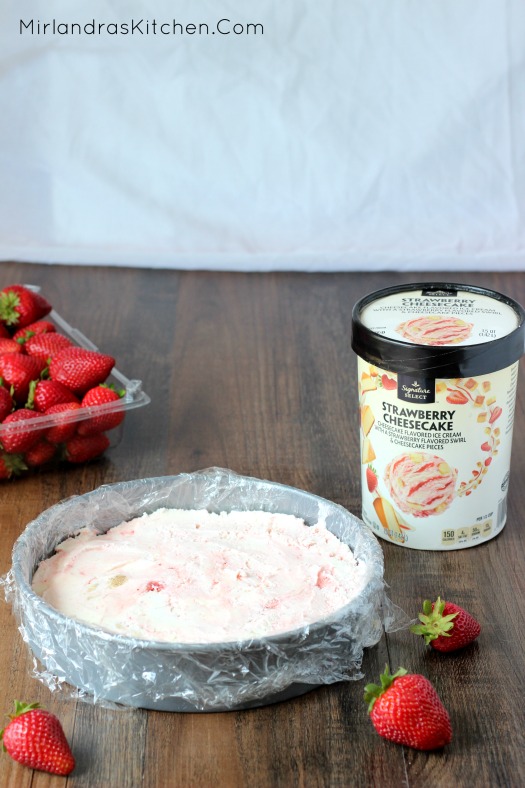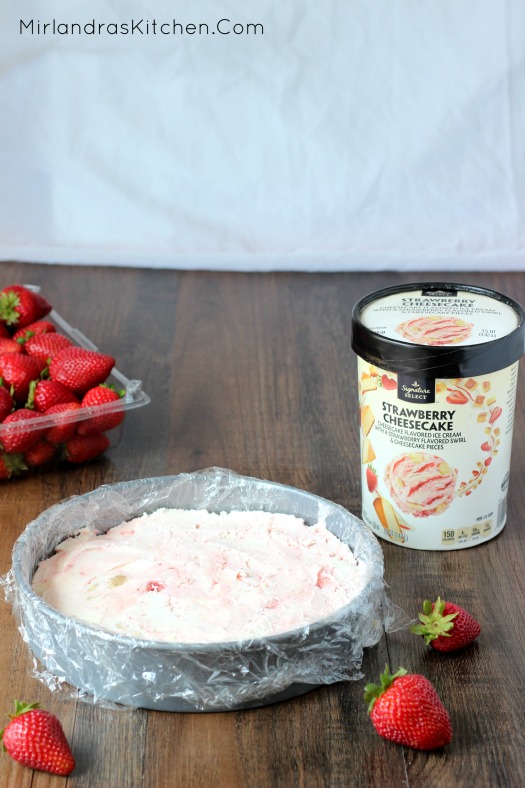 The result was a fun Strawberry Ice Cream Sandwich Cake.  Chewy and creamy  – full of one of my favorite ice creams.  Watching Jack try to figure out how to eat it without getting brain freeze was the perfect end to a lovely family dinner.
Can't get enough great fruit this spring?  Give this elegant Red White and Blue Fruit Salad a try.  It is a runaway hit!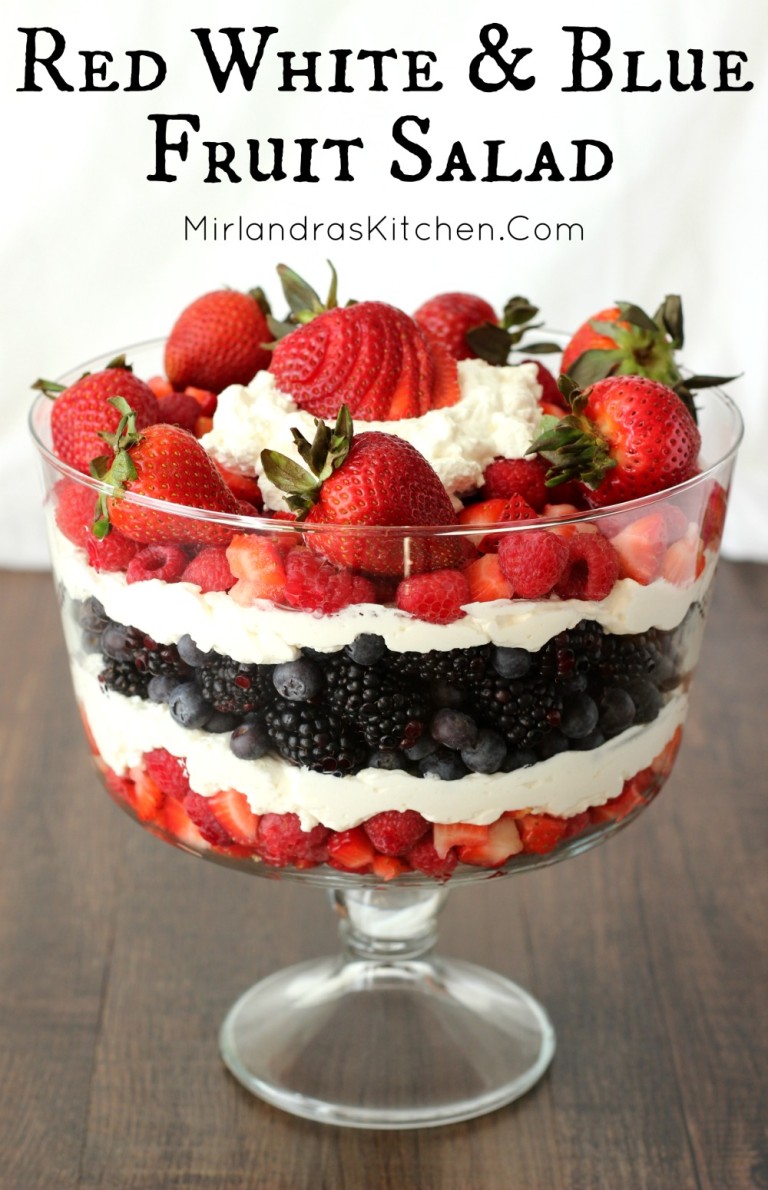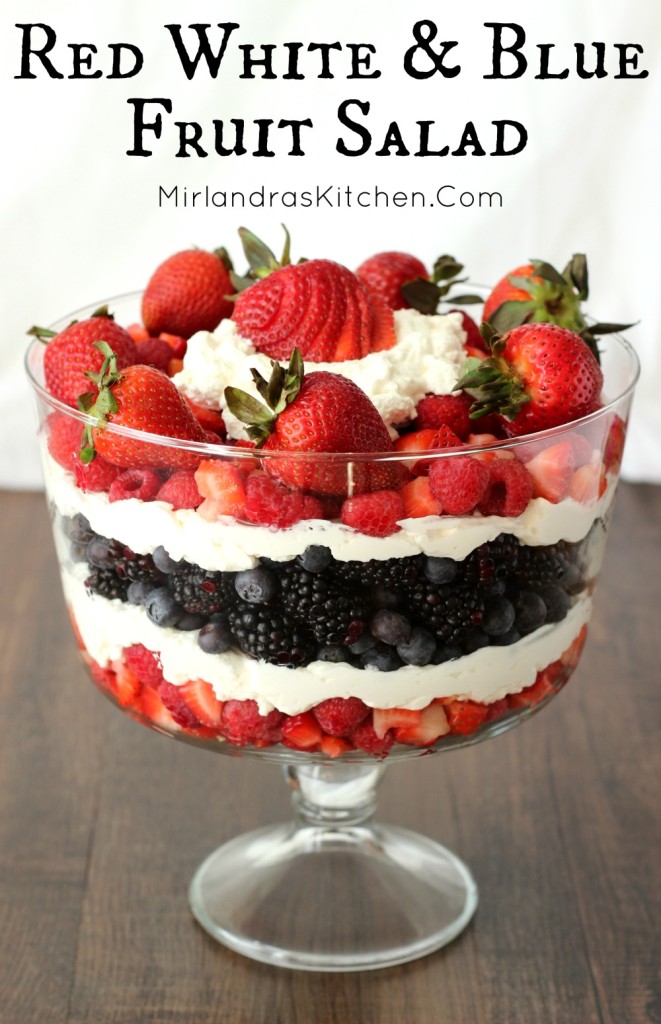 Strawberry Ice Cream Sandwich Cake
Strawberry Ice Cream Sandwich Cake is a beautiful and simple dessert that will always steal the dinnertime show.
Ingredients
6

cups

of Signature Kitchens® Crispy Rice Cereal

6

Tbsp.

salted butter

1

bag of Signature Kitchens Mini Marshmallows

10.5oz

2

cartons Signature SELECT™ Strawberry Cheesecake ice cream

1.5 quart size

Fresh strawberries and whipped cream to garnish if desired
Instructions
Prepare two 9" cake pans by lining with wax paper or parchment paper.

Take one large square of the paper and press into each pan so the pans are lined with additional paper hanging over the edges. You may butter the paper for easier release if you like.

Measure the cereal and set aside.

In a large microwave-safe mixing bowl combine the butter and marshmallows. Microwave on high for 1-2 minutes until melted. Whisk the mixture together until smooth.

Stir in the cereal and divide evenly between the two cake pans. Butter your hands or a spatula and use to press the mixture flat.

Cool in the refrigerator for a few minutes until firm.

When firm, use the corners to lift the cereal layers out and set back in the fridge until you are ready to assemble the cake.

Use a large square of plastic wrap to line the cake pans again with the corners hanging over the edge.

Put 1 carton of ice cream in each cake pan: place scoops evenly in the pan and use a spoon to firmly press the ice cream down until you have formed one even layer. The cake pan will be about half full. Freeze the ice cream layers until they are solid and you are ready to serve the cake.

When Ready to Serve: Peel the plastic wrap off one of the layers of ice cream. Place on a platter to form the first layer. Peel the paper off of the cereal layer and place it on top of the ice cream. Repeat with the next layer of ice cream and then the next cereal layer.

Garnish with whipped cream and fresh strawberries as desired.

Cut into wedges and serve right away or freeze up to 30 minutes before serving.

Tip: This cake is best served right after assembly. It is harder to eat if it has been frozen solid for many hours.