This wonderful Anne of Green Gables Raspberry Cordial is non-alcoholic, easy to make, and perfect for any occasion. Readers young and old will love it.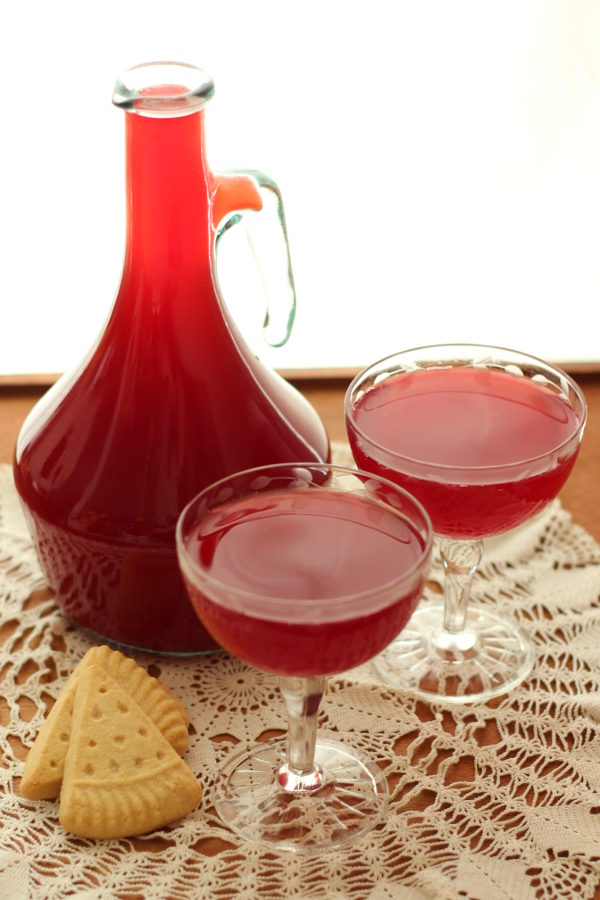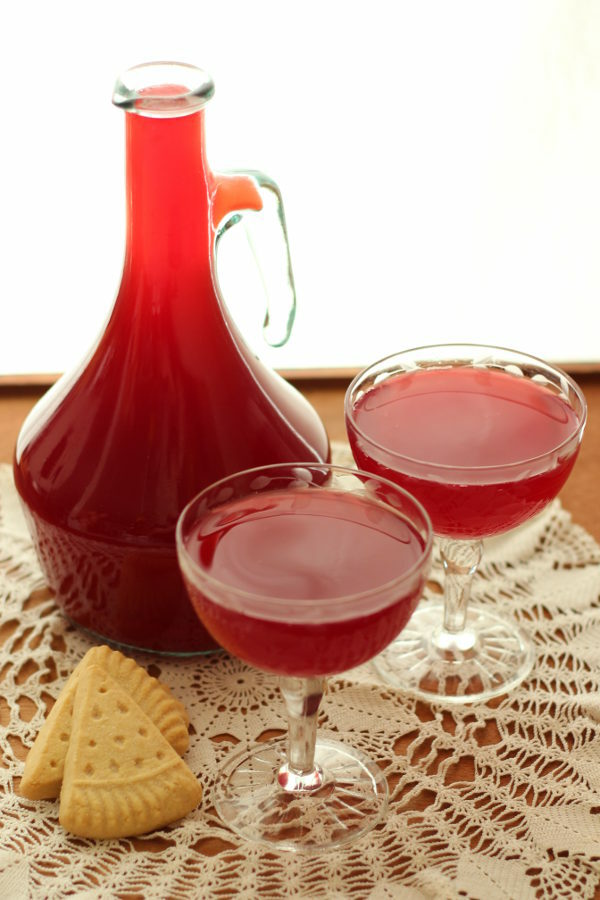 "But it isn't good manners to tell your company what you are going to give them to eat, so I won't tell you what she said we could have to drink.
Only it begins with an R and a C and it's a bright red color. I love bright red drinks, don't you? They taste twice as good as any other color."  – Anne of Green Gables
Personally, I never thought it was bad manners to tell your company what you are going to give them to eat. I do it all the time and with gusto!  Oh well.
Tonight my husband found me boiling raspberries. He made the logical leap that there was a nice batch of raspberry jam in his future. A lively game of guessing ensued until I haughtily told him I was making Anne of Green Gables Raspberry Cordial. He looked rather confused, glanced around the kitchen, and asked if I was going to add the alcohol later. I guess he was never a little girl…
I have loved the spunky Anne of Prince Edward Island ever since I first met her on the pages of L. M. Montgomery's books. Somehow I imagine all of us women have a bit of Anne somewhere inside. If you share a love of Anne, pop over to Reading to Know where my friend Carrie does a L.M. Montgomery reading challenge each year. It's a great way to get a little more Anne in your life.
Tomorrow when my husband comes home hot after a 100 degree bike commute, I will hand him a glass of this delectable cordial and try to explain about Marilla and when Anne got Diana royally drunk on current wine and why Raspberry Cordial does not have any alcohol. Then when I have plied him well with this tasty treat I will bat my long eyelashes and casually mention I have never been to Prince Edward Island and really he should get around to taking me someday soon. It would be spectacular to go with my own "Gilbert". May the power of the Raspberry Cordial be with me…
This is a very simple recipe and a great one to do with your kids when they read the book.  The final result is delicious and refreshing!  Update:  Jonathan had a first and a second glass…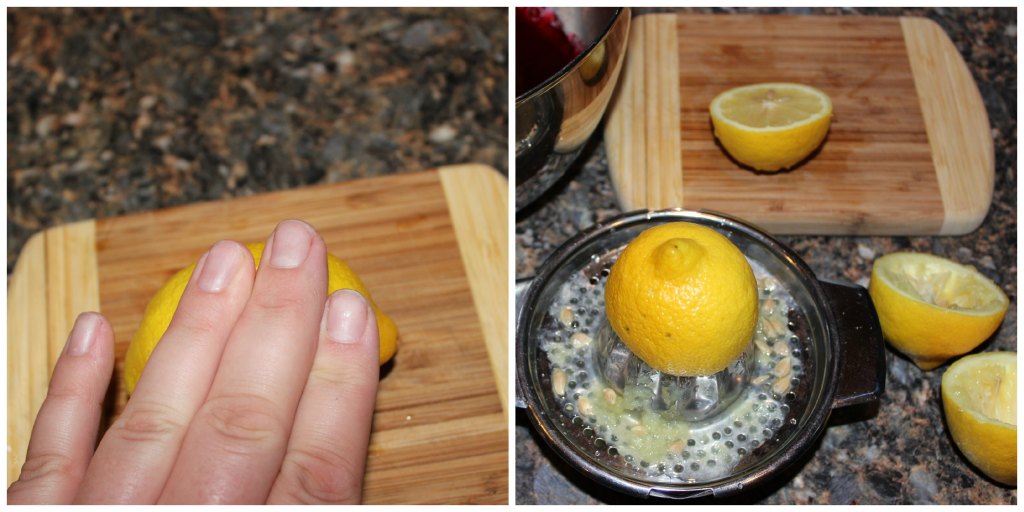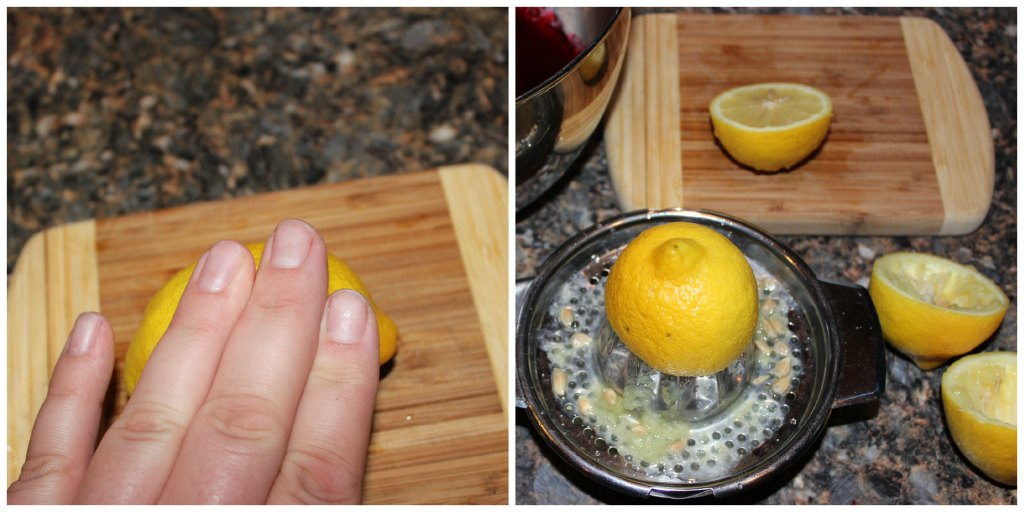 Tip on squeezing lemons: you really need juice from fresh lemons for this one.  The bottled stuff is not up to  the task! When you are juicing a fresh lemon, roll it on a cutting board before you cut it.  Just press firmly and roll it up and down a few times.  This helps to release the juice.  Afterwards, slice it in half and juice it.  I love This Juicer
because all the pulp and seeds get strained out leaving the clean juice below.  It also has an easy pour spout.  I own no fewer than four juicers of different sizes and types for different juicing jobs.  Of those, only one is electric.  I might have a thing about these handy tools…  This one is the one I use most.
Anne of Green Gables Raspberry Cordial
Ingredients
12

oz

of raspberries

fresh or frozen but without any sugar added

3/4

cup

of sugar

4

cups

water

2

lemons
Instructions
Put the raspberries, sugar and water into a large sauce pan.

Cook over medium heat, stirring every so often, for 20 minutes - until all of the sugar is dissolved.

If fruit is still chunky, mash with a potato masher or fork.

Pour the mixture through a sieve. Use the back of a spoon to smash the juice through, leaving the seeds.

Squeeze the lemons and strain the juice. Add to the raspberry juice.

Let the cordial cool in the fridge for several hours until cold.