This Black Magic Cake is rich and chocolaty with velvety chocolate frosting. When it comes to chocolate cake this one is king.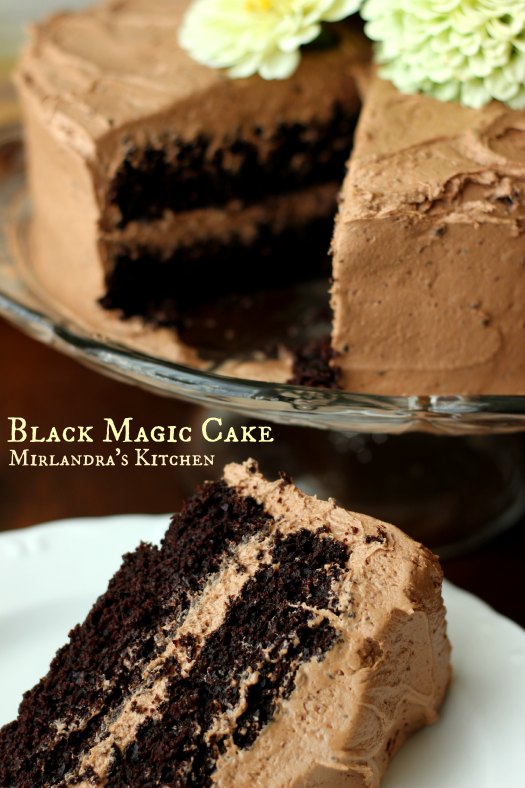 I needed a cake fix this week so I baked an entire cake for two people. This was a very bad idea. Thankfully I came to my senses and cut one slice for me and one slice for Jonathan. The rest I sent off to the nurses who work the night shift at our downtown hospital. This morning when I saw the empty cake plate there was one brief moment of sadness when I contemplated the chocolate cake that could have been my breakfast. Seriously, it was a close call. Thankfully I sent the cake off last night and I had a healthy breakfast this morning!
I really love a good chocolate cake. There is something about rich, fluffy layers of delicious cake slathered in decadent butter cream that starts my engine. This Black Magic Cake is a solid hit out of the park. It is also the perfect October cake with Halloween around the corner!
The recipe is a family treasure, given to me by my friend Sky Albrecht. Historically the inspiration for this recipe may have originated with Betty Crocker or Hershey's depending on who you ask. Wherever it came from, it has earned a solid place in the chocolate cake fan club.
The first time I read this recipe I was dubious about the coffee. It turns out you can't taste any coffee in the cake but it brings out the chocolate flavor powerfully. I guess the coffee must be the magic in the cake. I updated the frosting with some almond extract to relieve the chocolate on chocolate intensity. The bottom line is that this cake is pretty darn amazing. It has become one of my staple recipes and I hope you will enjoy every single bite as much as I do!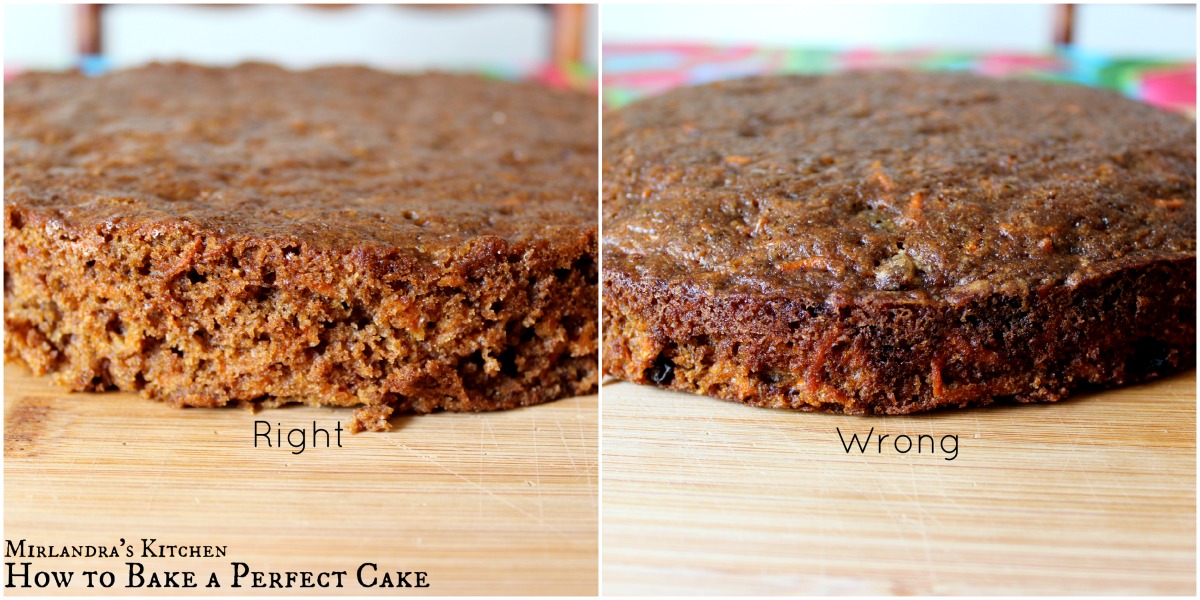 You also might want to check out yesterday's post on How To Bake A Perfect Cake. I have some simple tips in the post that will change the way you think about cake baking!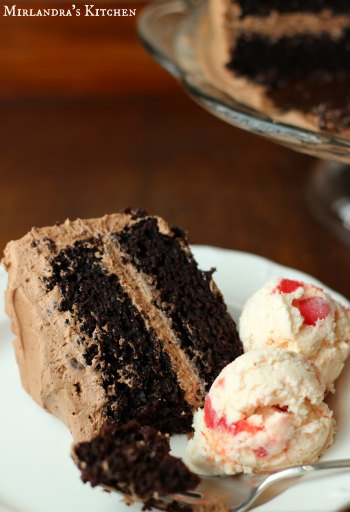 Pictured:  No Churn Homemade Amaretto Ice cream
Black Magic Cake
Total Time
1
hour
15
minutes
Ingredients
1 3/4

cups

all purpose flour

2

cups

sugar

3/4

cup

baking cocoa

2

tsp

baking soda

1

tsp

baking powder

1

tsp

salt

2

eggs

1

cup

strong black coffee

cooled to room temperature

1

cup

buttermilk

1/2

cup

vegetable oil

2

tsp

vanilla
Frosting
1

cup

butter room temperature

1

cup

semi-sweet chocolate chips

6

cups

powdered sugar

3

oz

heavy cream

1-2

Tbsp

almond extract
Instructions
For the Cake: Preheat your oven to 350 F.

Line two, 9" round cake pans with parchment paper. Butter the sides of the pan and use a smear of butter to tack the parchment to the bottom of the pans.

In a mixing bowl combine all the dry ingredients. If your baking cocoa is lumpy, put it through a sieve before adding it. Stir until dry ingredients are mixed.

In a second mixing bowl combine all the wet ingredients. Add the dry to the wet and mix until smooth. The batter will be runny.

Divide the batter equally between the two pans. Bake at 350F for 35-40 minutes. Be careful not to check the cake before 30 minutes. Use the oven light to see how the cake is doing. When you observe it pulling away from the sides it is time to check it. The cake should spring back to the touch.

Cool and remove from pans.

For the frosting: In a kitchen aid beat together everything except the chocolate.

Melt the chocolate in a microwave 15-20 seconds at a time, stirring in-between. When the chocolate is melted with no lumps remaining, add to the frosting and beat until fluffy and light.

Frost the first layer of cake, then stack the second layer on top and cover with frosting.

Serve with vanilla or amaretto ice cream for the perfect dessert.
Tools In This Post:  I'm using  Caphalon cake pans.  They last forever and the quality is good for even baking.  Generally the price is very reasonable for the quality.
Free Simple Weeknight Meal Plan!
Sign up here for your free plan and start rocking dinner!