A light, sweet, Nectarine Sangria is perfect for the last hot, hazy days of summer. It is easy to make and the perfect drink for a special evening.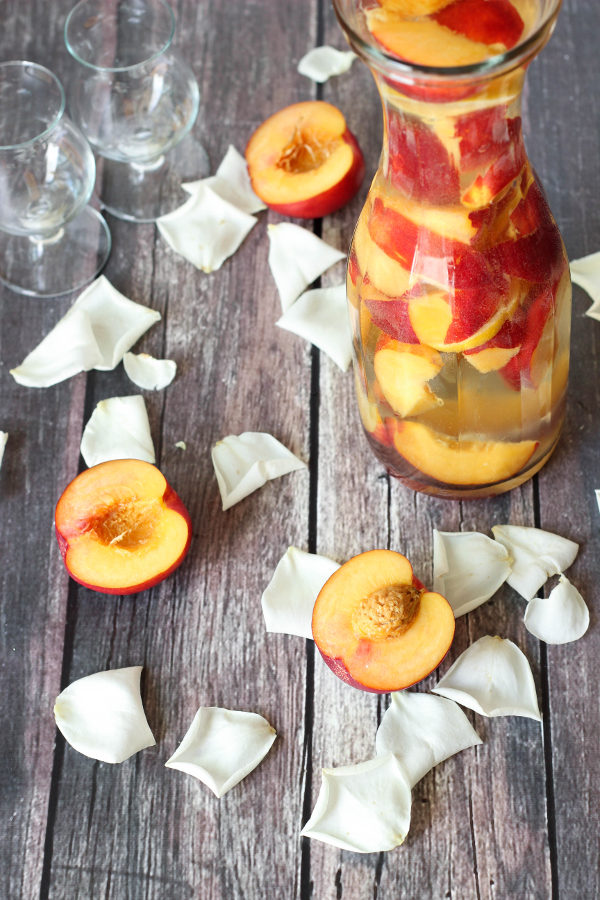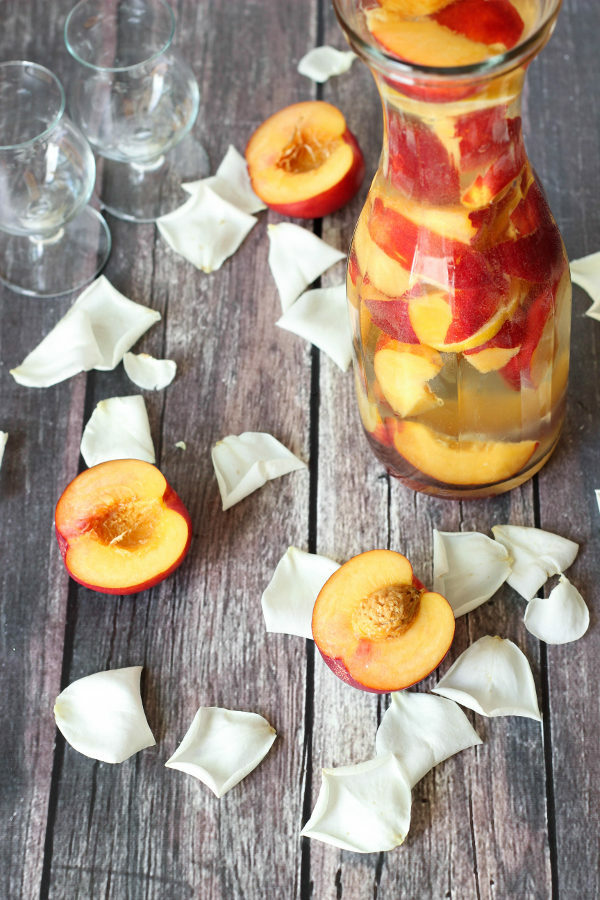 I'm 18 weeks pregnant and absolutely ready for a nice, crisp, refreshing glass of wine!  I never thought I would miss alcohol during pregnancy because we drink very little in general but I'm ready to kill for a glass of wine or one of Jonathan's amazing margaritas.  I've already laid in supplies for Jonathan to make me a margarita about 10 minutes after this baby arrives!  OK, maybe more like a few weeks but needless to say he knows it is a high priority!
I first had Sangria in the Cantabria region of Northern Spain.  I was 19, had no experience with red wine at all, and fell quickly for my host mom's simple blend of red wine, fruit, lemon juice and cinnamon.  I know the combination sounds a bit odd, but honestly it is the perfect accompaniment to a dinner of paella and french bread!
These days it seems like "sangria" means very sweet alcoholic punch with more grain alcohol than wine.  I'm sure they are yummy but I still prefer a simpler drink of wine and fruit.  Spring through early fall I enjoy white wine sangria primarily because they go so well with summer salads and BBQs.  In the winter I revert to the luscious red wine version I was first introduced to.
This Nectarine Sangria is perfect with summer wrapping up.  There is a lot of great stone fruit available and the weather is hot, hot hot. I sampled a sip to double check my recipe and then the batch went off to a party where I watched others drink it up with some jealously.  You will all have to enjoy this recipe for me until baby makes his or her appearance in January!
This is a nice drink all year if you can get decent fruit but I struggle a bit to find even decent stone fruit in the winter.  If push comes to shove, I will buy some less ripe fruit and ripen it on the counter.  It would not be sweet enough to eat by itself but it still makes a nice winter drink that reminds me spring is on its way soon!
I highly recommend my famous Guacamole as the perfect snack to accompany this end of summer treat.  Enjoy!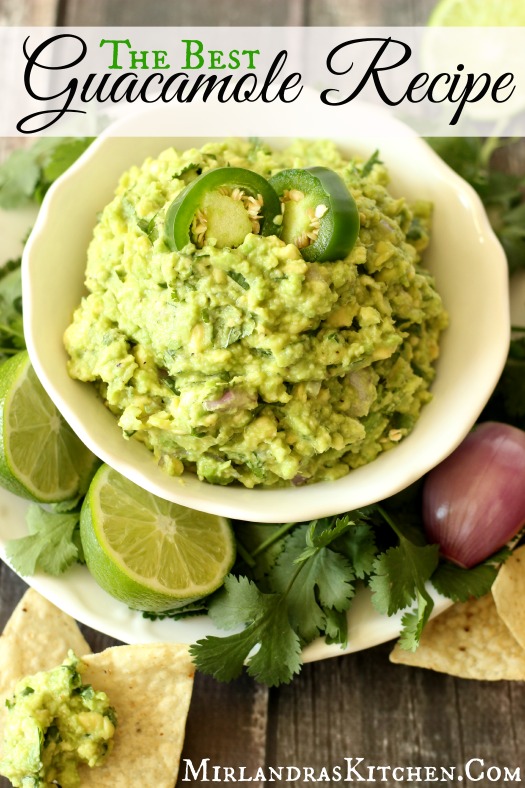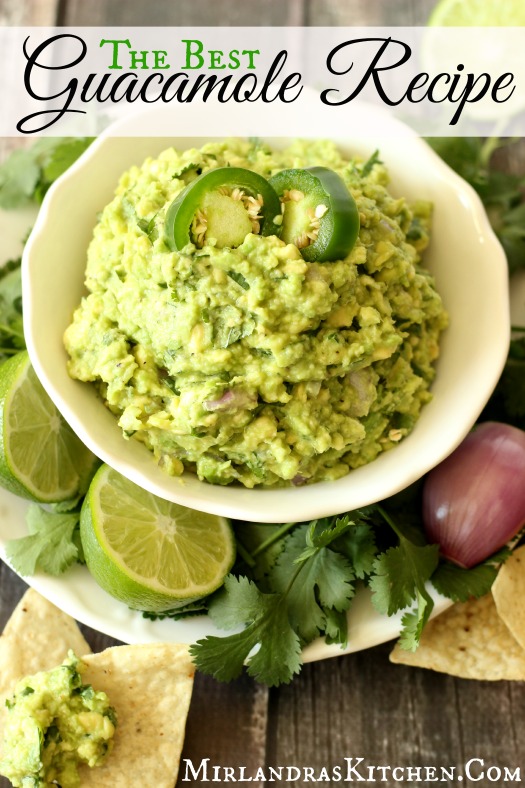 Nectarine Sangria
Ingredients
1

bottle

750ml of Moscato or Moscato blend wine, I used a Varietal Blend of Riesling and Moscato

3-4

favorite stone fruit

peaches, white peaches, nectarines, white nectarines

1

lemon
Instructions
Slice the lemon skin and all and place in a pitcher.

Slice stone fruits off of the pit and place into the pitcher.

Pour the wine over the fruit and refrigerate for about 20 minutes to let the flavors mingle.

Serve in chilled glasses garnished with fruit, flowers or mint.

Freeze leftovers (if you are lucky to have any) and drink as a slush.
Notes
Note on Wine: I suggest a Moscato on the sweet side but not too sweet. Buy something you like! This is a simple unpretentious drink. The wine should be on the cheap end and reflect your personal tastes. For this sort of thing we are big fans of the Sutter Home Moscato and this time I grabbed a Riesling / Moscato varietal blend that was lovely.
Nutrition
Nutrition Facts
Nectarine Sangria
Amount Per Serving
Calories 27
Calories from Fat 9
% Daily Value*
Fat 1g2%
Sodium 1mg0%
Potassium 30mg1%
Carbohydrates 2g1%
Protein 1g2%
Vitamin C 11mg13%
Calcium 6mg1%
Iron 1mg6%
* Percent Daily Values are based on a 2000 calorie diet.