I love any good reason to spend time with friends and do something interesting!  Last weekend we threw open the house and went to town on some major wine tasting.  For those of you who know I'm expecting a baby in 11 weeks let me reassure you I did not personally get into the wine, unless you count long, lingering, wistful sniffs…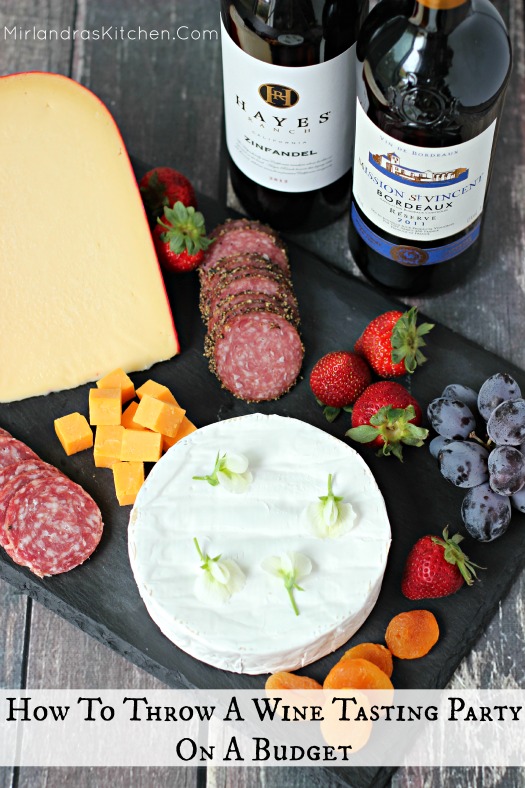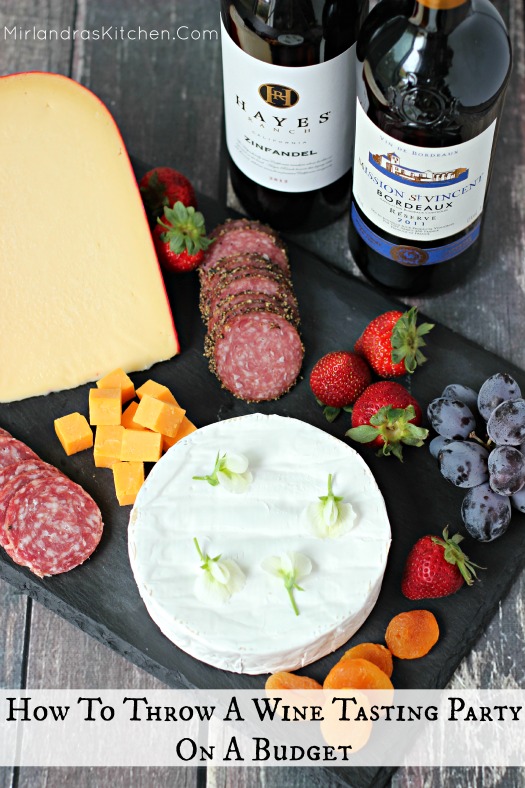 We throw lots of great parties and we don't spend a lot to do it!  I'm always on the hunt for great food and wine at rock bottom prices.  Most of our parties start with a trip to Grocery Outlet Bargain Market because I always find a great wine selection and plenty of cheese options at great prices.  For this party I snagged some popular cheeses for $1 each that were $4 each at Winco the same day!
Grocery Outlet is the largest "extreme-value" grocery in the US.  They operate at such high savings by buying overstock and products with packaging changes from manufacturers and wineries.  Those savings get passed on to us and my budget is happy!
My guests were so excited my doorbell was already ringing before party time. We had selected seven bottles and everybody got down to business swirling and scoring.  By the end of the afternoon some solid favorites emerged.   The Hayes Ranch 2012 California Zinfandel was hands down the favorite red.  It was closely followed by the Mission St. Vincent 2011 Bordeaux Reserve.  One guest noted, "The Zin is an amazing wine that pairs with all food.  I could drink this every day."
The most beloved white and overall party favorite was a Ste Chapelle 2013 Riesling, Snake River Valley.  A friend from book club declared it to be one of the best wines she had ever tasted noting, "It was very complex changing from dessert to spicy.  Excellent wine!"
Everybody had so much fun that the party lasted five hours instead of the planned two!  Several guests even told me they dropped in at Grocery Outlet on the way home to snatch up some of their favorite wines and cheeses from the party.
Starting today through November 10th Grocery Outlet is holding a huge wine sale.  All the wines will be an additional 20% off!  This is the perfect time to plan your own wine party on a budget!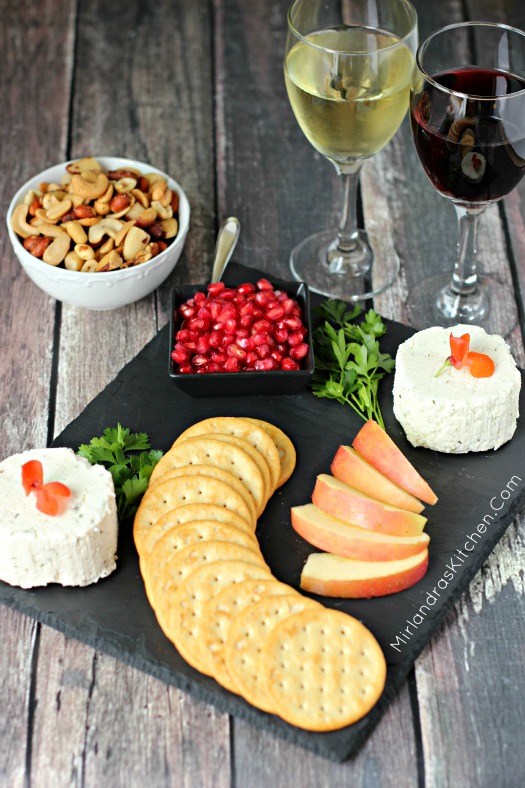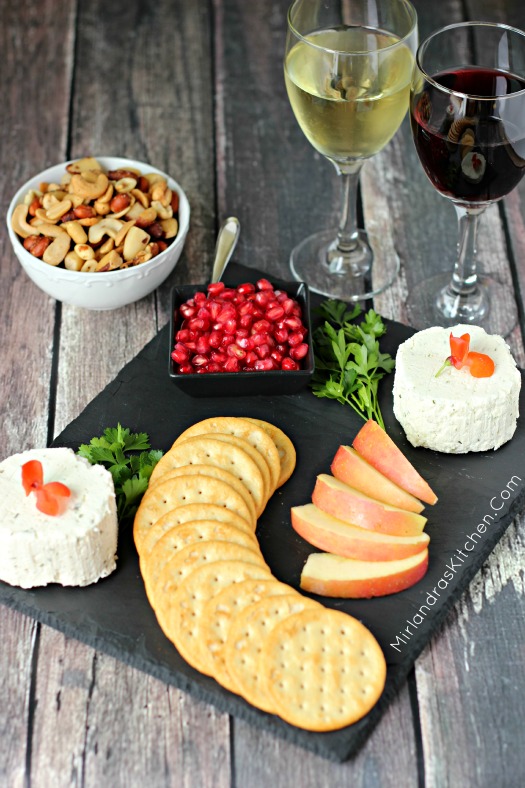 Planning Your Party
The Budget:  Decide how much you can afford to spend on the party.  Plan on spending half your budget on wine and half on food.  To have enough wine for tasting and some to drink you will need to plan on about half a bottle per guest.  With this in mind plan your guest list.
The Wine: Limiting yourself to five different bottles of wine will avoid overwhelming your guests' palates.  You can pick a selection of reds and whites or focus on a smaller theme.  Wines could be selected from certain regions, years, or countries.  Be creative.
The Food:  Once you have picked out your wines it is time to find the perfect food!  Different wines pair well with different foods.  Make sure to provide foods that go well with the types of wines you have selected.  Pick some cheeses and fruits that are classically paired with wine and try a few things that are a bit different too.
The Planning:  Lay out the order of wine drinking for the day.  Start with the lightest and end with the heaviest.  I like to place the bottles of wine out on the table in order for the tasting.  Additionally I put together a score card for the guests to enjoy making their comments on and reflecting on what they are drinking.  The bottles are listed in order on the score card to help guide guests towards the best wine experience. (Printable options available below.) You should always guide people to start with the lightest wines and end with the heaviest ones.
The Preparation: Make sure the wine is at the correct temperature when you serve it.  White wine should be removed from the refrigerator a few minutes before pouring. Red wine should be chilled for about 15-30 minutes in the refrigerator just before the guests arrive.  Most parties include a range of people from wine experts to brand new wine lovers.  I suggest putting out some wine tasting tips to help guide guests and some suggested pairings to try.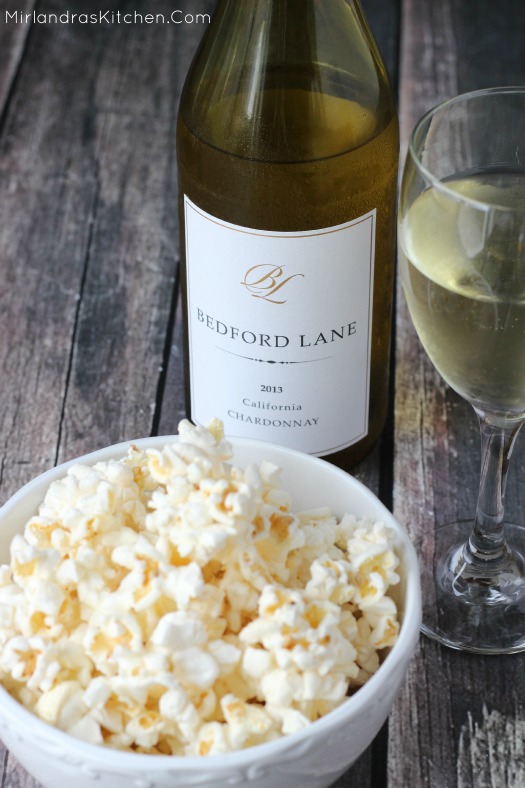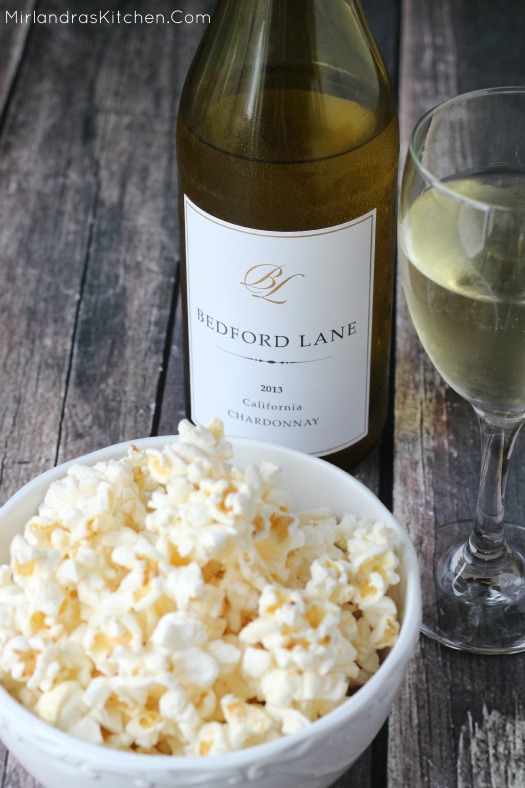 One of our unusual pairing suggestions for the party was Chardonnay with buttered popcorn.  It was interesting to play with the buttery flavors of the wine combined with the butter on the popcorn.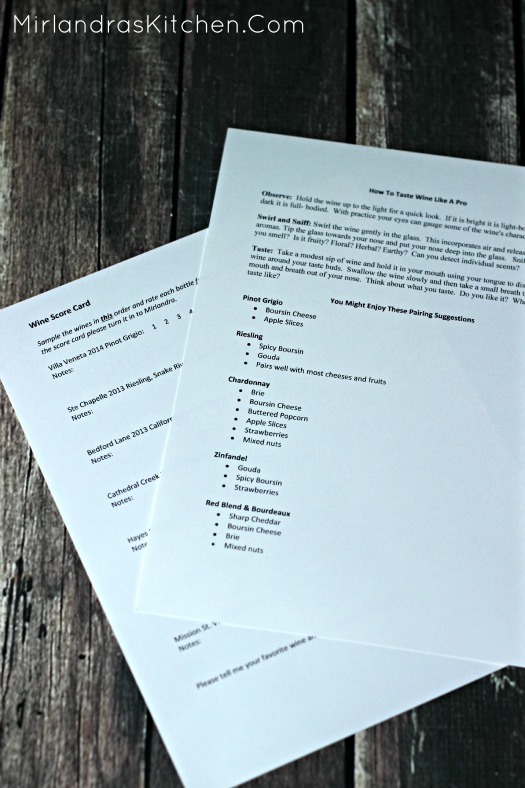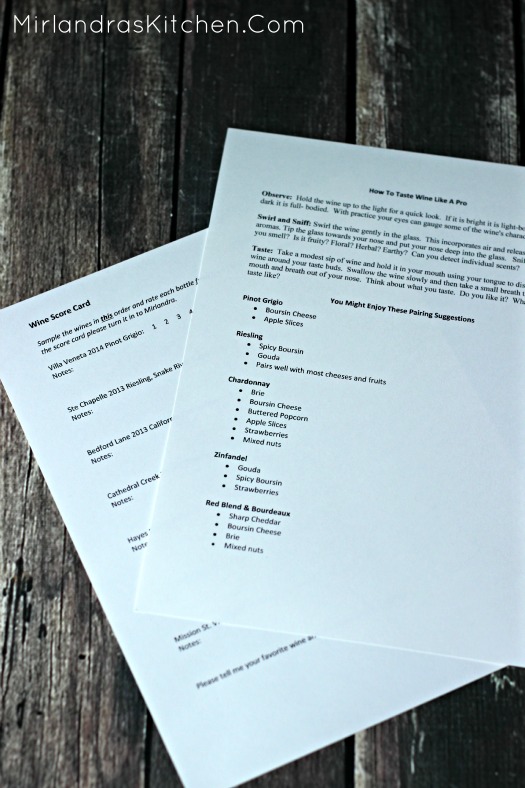 To make your prep simpler I have included both the handouts I used at the party.  You can download How To Taste Wine Like A Pro and Pairings and the Wine Score Card by clicking on these links.  Save them to your own computer and edit as needed to reflect the wines you select and your favorite pairings.
Christmas is around the corner and this week's sale is a great time to stock up on gifts, hostess gifts, or just hoard up some great finds for your own personal stash!  The sale is going on November 4th -10th at all 230 Grocery Outlet locations across CA, ID, NV, OR, PA, and WA.  Find your closest store here.
Looking for some fun foods to serve at your party?  This Cheese Ball is an epic hit!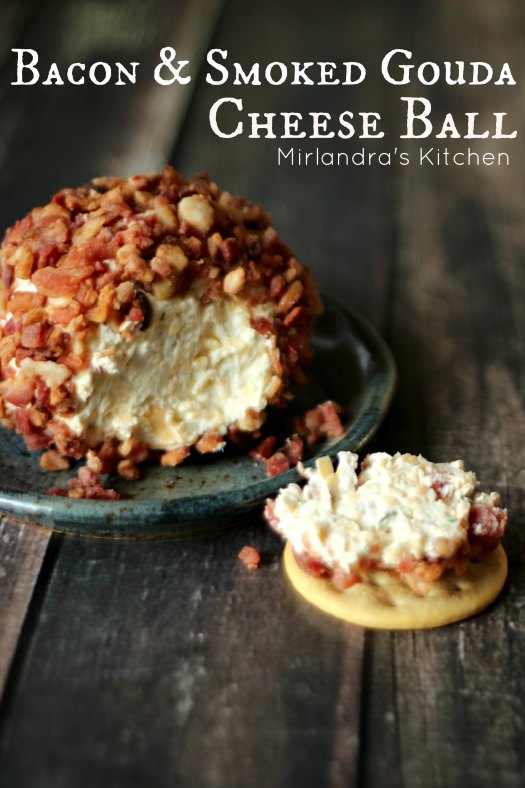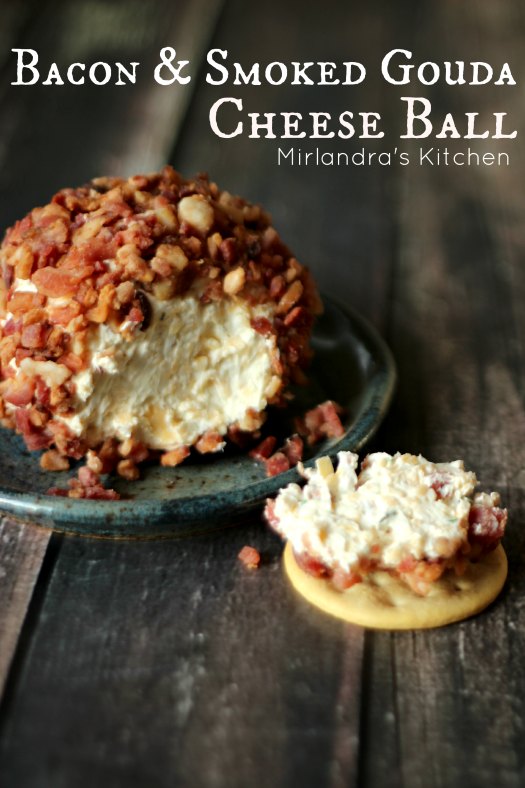 Full Disclosure: I was paid by Grocery Outlet to create this post.  I have been shopping there for most of my life and love what they do. My opinions are not for sale and are therefore my own. At Mirlandra's Kitchen we only work with companies we absolutely love that we think you will love too! When I am paid for a post like this the money is used to cover the costs of maintaining this website.