We could not be more excited about our sweet baby arriving in January, but it also means we are investing more time than ever into nurturing our marriage and spending time together in preparation for the changes coming our way! My friend Erica over at Favorite Family Recipes was kind enough to snap this cute picture of us with baby (age 25 weeks) before our dinner date the other night.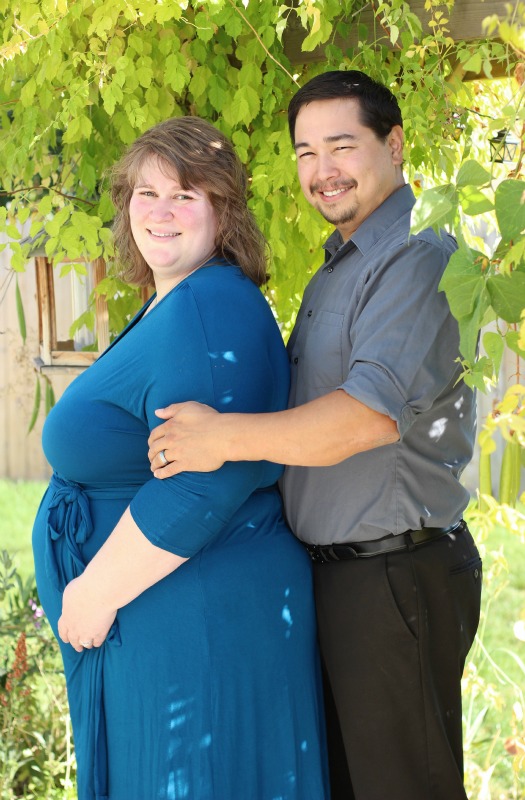 Our marriage is better than any romance novel or chick flick I have encountered.  It also takes more work than most romantic plot lines imply!  People frequently see how truly happy our marriage is and ask me what the secret is.
I don't think it is very secret, but here goes:
We "communicate" a lot.  This means we talk to each other.  We are honest, even when it is hard, when pride has to be conquered, and when we are embarrassed to own up to our own faults.
We forgive.  I screw up every single day.  My husband is similarly human.  We acknowledge mistakes, we apologize and we ask forgiveness.  At our house when somebody asks for forgiveness you grant it.  Even if you are still hurting or sad you honestly tell them where you are at and give your forgiveness freely.  I often find that saying "I forgive" and then trying to live it out truly makes it so.  It is normal for us to make the same mistake again and ask again for forgiveness.  We are both working to become better people but meanwhile forgiveness keeps our hearts whole and protects our love.
We stay connected!  Life gets busy, schedules get full, and sometimes we don't take care of the business of taking care of each other.  When this starts to happen one of us usually notices in a few days that we don't really feel connected.  Another way to say it is that we are acting like two individuals instead of a team working in harmony to accomplish the same goals.  Whoever notices tells the other and we make immediate plans to spend time together.  We cancel activities, set housework aside and do something together.  We select an activity where we can talk and be physically close.  Favorite activities include taking a walk and holding hands, grabbing some food and going for a drive out in the country and holding hands, or going out to have a long, lingering dinner at a quiet time of day and holding hands.  Notice all the hand holding?  It helps reestablish connection!  Humans need physical touch.  Taking time to hold your mate's hand, look in their eyes, smile at them, and tell them how much you love and respect them go a long ways to staving off feelings of being disconnected!
As part of maintaining our connection we spend a LOT of time together.  We fell in love over shared meals and still spend a lot of date nights enjoying good food.  I enjoy good seafood but Jonathan is a dedicated seafood lover!  Every year he looks forward to the arrival of Endless Shrimp at Red Lobster.  It is always a limited time promotion so we head in to snag it while we can.
This year Jonathan set a new record of 165 shrimp consumed during dinner!  It was also a new restaurant record for our Boise Red Lobster…  Thank you to Red Lobster for inviting us to enjoy such a lovely date night on the house and to Toshi and Rolando who took such great care of us all evening long.  You gentlemen are awesome and made our night memorable for sure!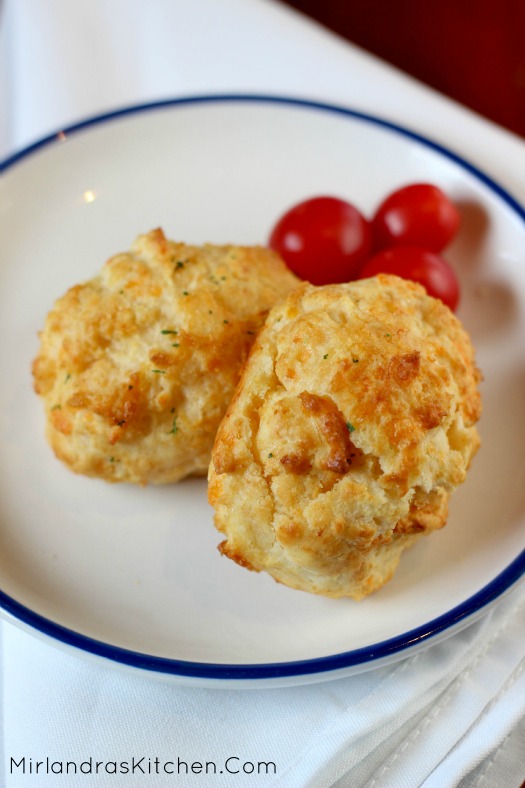 Every meal at Red Lobster begins with their famous Cheddar Bay Biscuits.  We love the crunchy, cheesy tops!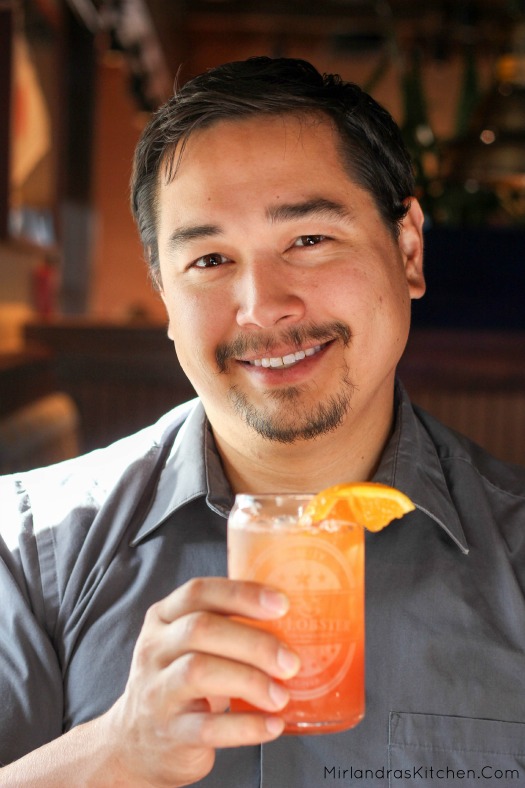 Red Lobster is featuring two new beer cocktails which are only available during Endless Shrimp!  Being pregnant, I only got a tiny sip of Jon's drink but I would have loved my own!  Jonathan ordered the Angry Lobster (because it sounded too cool) and it was excellent!  This is a bold and spicy cocktail that features Angry Orchard Crisp Apple Cider, tropical fruit juices and a kick of Fireball Cinnamon Whiskey!  That was good stuff and it does pair very well with the shrimp selections!
I was curious about the Seaside Shandy which features Shock Top Belgian White Ale, Cointreau and fresh citrus juices.  Unfortunately, asking my husband to have a 2nd cocktail just so I could have a tiny sip seemed a bit excessive!  Bonus, you get a commemorative glass to take home!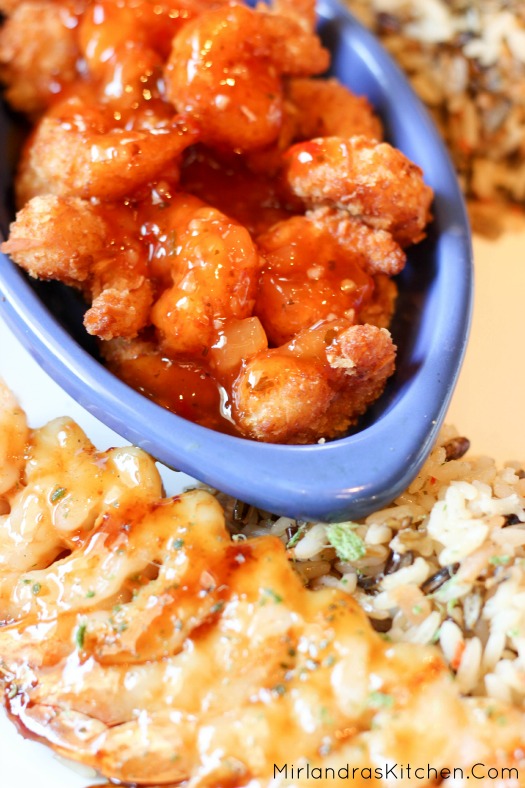 Jonathan's favorite Endless Shrimp offering has always been the Teriyaki Grilled Shrimp,  which is grilled with a yummy soy-ginger glaze (pictured on the bottom).  It remains his favorite this year but we both enjoyed the new Pineapple Habañero Coconut Bites quite a bit (pictured at top).  This is a riff on the coconut shrimp which is one of my Red Lobster faves.  It has a nice zip to it but was not too spicy, even for my pregnant tummy.
We both agree that the Garlic Shrimp Scampi is divine!  These oven-broiled shrimp in garlic, white wine and butter make me want to lick the dish…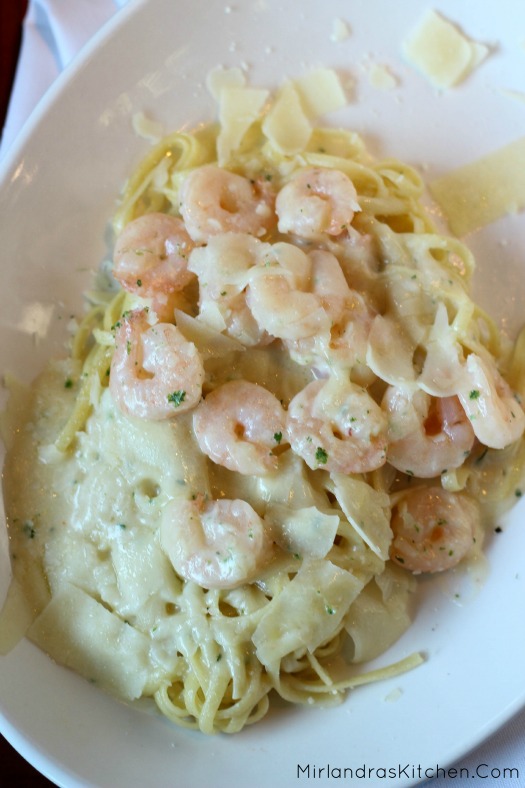 I can't ever pick just one favorite but my top two might be this Shrimp Linguini Alfredo (I love the garlic, Parmesan cream sauce!) and the Hand-Breaded Shrimp because you just can't beat a classic!!!
We always love to hear from readers!  What is your favorite selection of Red Lobster Endless Shrimp and what do you do to stay connected with your mate?

I was selected for this opportunity as a member of Clever Girls and the content and opinions expressed here are all my own.
Reader Interactions