It is SO easy to roast up delicata squash!  It takes 5 minutes to toss it in the oven and it is a great fall side dish (think pork chops!)  If it is time you got some delicious and healthy new side dishes, start here!  (Peleo and Gluten Free.)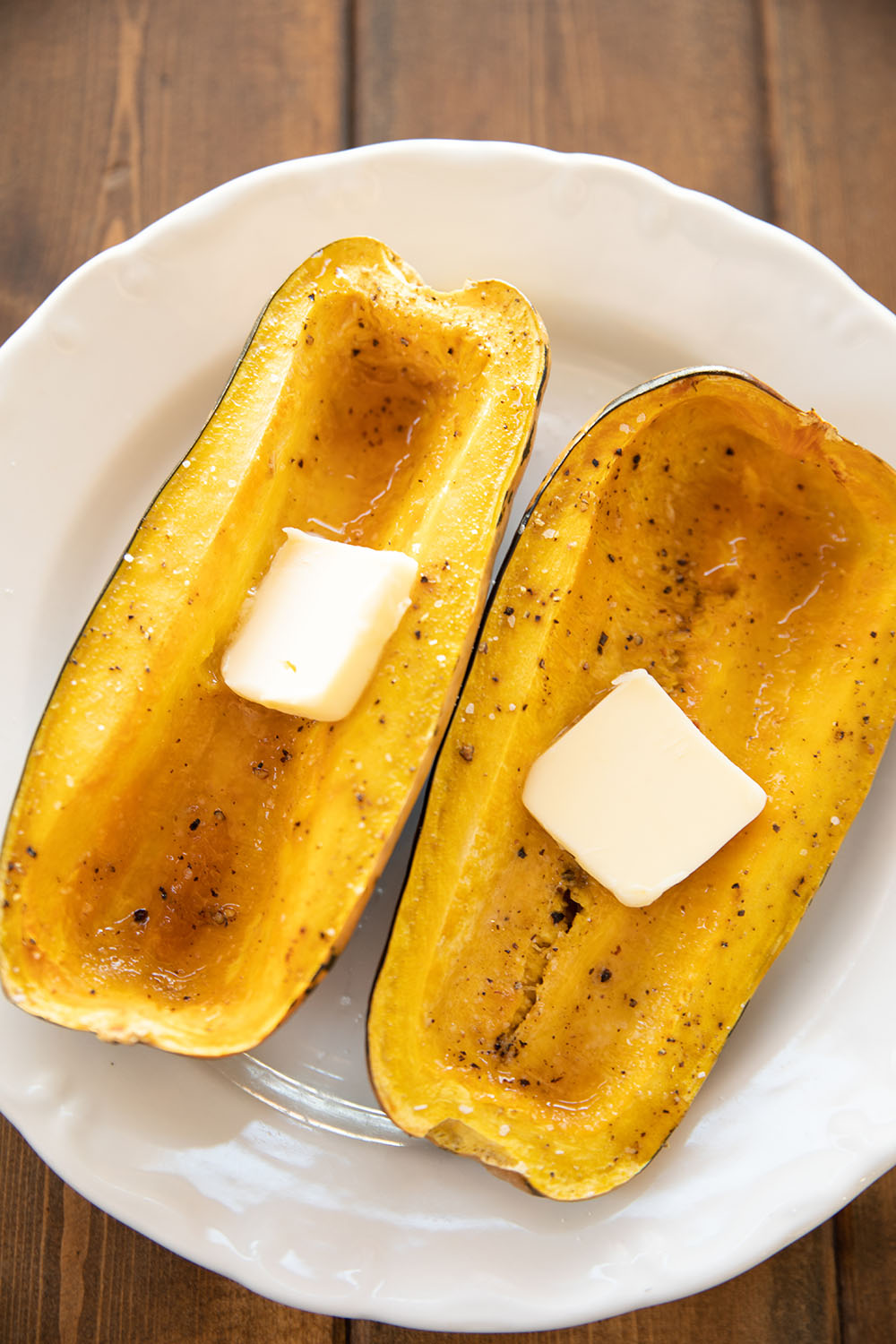 Move Over, Acorn – There Is A New Squash In Town
Ever think the only squash in the store is Acorn or Butternut?  They are both nice winter squashes but there is SO much variety out there!  My favorite squash is the humble Delicata.  It has a rich, sweet flavor and a creamy – soft texture.  Also Delicata is on the small side so it is perfect for a couple or a family that does not want a bunch left over.    For this recipe I'm roasting the squash with a little maple syrup, salt and some black pepper.  It hits a wonderful sweet-savory note.  
You Need More Easy Side Dishes
How's your dinner time going?  Do you have a good rotation of side dishes?  It is easy to get into serving endless rounds of broccoli but even great broccoli can get boring!  A good side dish should be easy, not take your focus off the main dish, and be family friendly.  This roasted delicata squash is a home run in all departments!  
What Is A Winter Squash?
Delicata squash is a winter squash (so not a summer squash.)  Winter squash is squash we eat when it is fully mature.  Usually we remove the seeds and toast them up or discard them.  Acorn, Butternut, and Spaghetti are some of the most common.  
Zucchini is a summer squash – it comes ripe in the summer and we eat it when the seeds are immature. 
Squash is a Fall Food You SHOULD Eat!
The veggie is rich in Vitamin A. 
It is easy to cook. 
You can freeze leftovers to serve later. 
You also can't beat the price! 
It is easy to bring home a delicata squash for $1-$2!  That is a great deal for a nutrient dense food.
I serve winter squash like this roasted delicata with pork chops, next to roasted chicken, or even as a main dish for vegetarians!  On days I have leftovers, I warm them up in the microwave with some butter and eat them for a snack!  
Freezing Leftover Squash
If you plan to make extra to freeze follow the recipe and then let the squash cool. Use a spoon to scoop it into Ziploc freezer bags in single-meal quantities. Store it in the freezer until you need it.
Making Healthy Side Dishes Beyond Pasta & Rice
Scientists estimate that there are more than 20,000 edible plants in our world.  But what do we serve day after day?  Pasta and rice.  I love a good carb side dish but we need variety!!  
Adding a nice roasted squash in to the mix gives you another healthy side dish option beyond your regular rotation.  
Winter Squash Is A Easy Thanksgiving Side Dish
For Thanksgiving I'm always looking for easy side dishes that I can make in advance! Roasted delicata is perfect for this!  Cook it a few days before and then warm it up in the microwave or oven on Thanksgiving right before you serve it. No need to spend the oven space on Thanksgiving to make your side dish!
Brush the squash with a bit of melted butter if you feel like it needs a little extra something!  
Serve THESE With Roasted Squash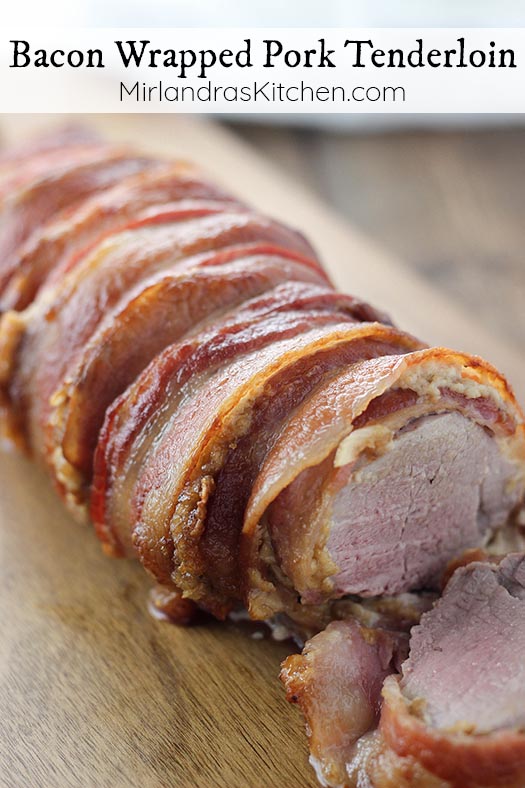 Roasted Delicata Squash: An Easy Side Dish
Save your sanity and make more easy side dishes! This Roasted Delicata Squash is flavorful, cost effective, and so simple to make! It has a rich, sweet flavor that goes wonderfully with pork, chicken and even Thanksgiving Turkey! Bonus? You can bake up several and freeze the leftovers for a fast meal down the road!
Ingredients
1

delicata squash

about 2 pounds

2

tsp

maple syrup

2

pinches

salt

black pepper, course grind

optional

butter for serving if desired
Instructions
Preheat oven to 425. Line a baking pan with foil. (Baked on squash is hard to clean up so make sure the foil is covering the entire pan.)

Slice the squash in half the long way. Scoop out and discard all the seeds and loose pulp. Put squash on the roasting pan with the skin down touching the pan.

Put 1 teaspoon of maple syrup and sprinkle one pinch of salt in each squash half. Grind in some pepper if desired.

Cover the pan with a sheet of foil. Bake for 45-90 minutes until the squash is tender when poked with a fork. (Time depends on the size of squash.)

Serve the squash as "boats" and eat the flesh out of the rind with a spoon. Or scoop the cooked squash into a serving bowl. The rind of this winter squash is edible but this recipe is not a good one to use for eating the rind.
Nutrition
Nutrition Facts
Roasted Delicata Squash: An Easy Side Dish
Amount Per Serving
Calories 48
Calories from Fat 9
% Daily Value*
Fat 1g2%
Sodium 199mg8%
Potassium 396mg11%
Carbohydrates 12g4%
Protein 1g2%
Vitamin A 1548IU31%
Vitamin C 14mg17%
Calcium 36mg4%
Iron 1mg6%
* Percent Daily Values are based on a 2000 calorie diet.
This recipe was originally published in 2014. Photos and text were updated in 2019.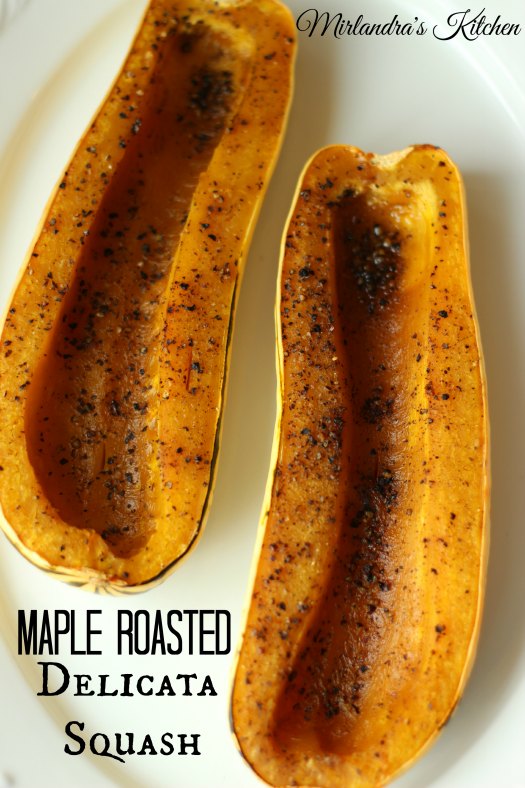 Reader Interactions