This simple method for roasting Delicata squash is delicious, cheap, and healthy. It can even be made in advance and frozen for easy dinners.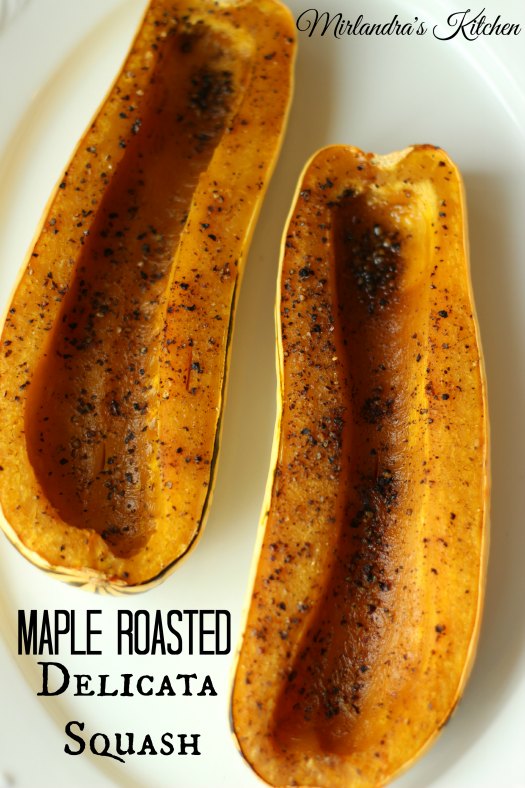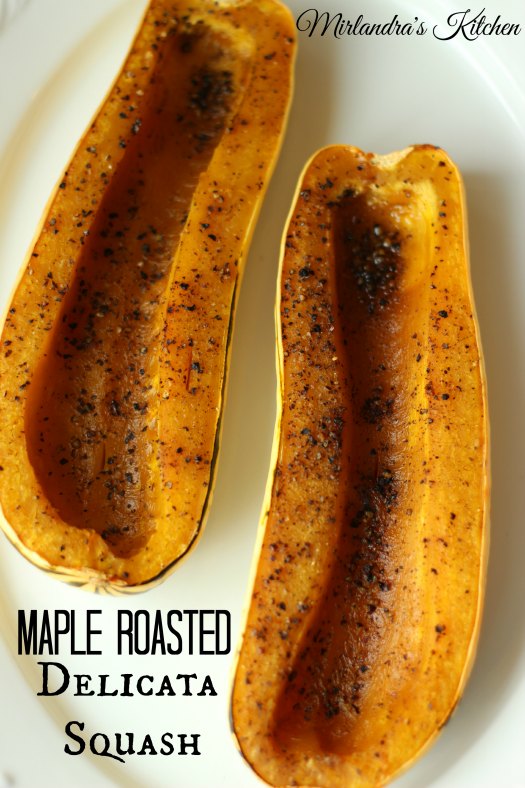 I LOVE squash. This is the grand food of winter that is not to be missed. Delicata Squash is sweet and rich and flavorful and it's GOOD for you. I know, I know, I sound like I'm selling snake oil. But honest-to-goodness this is one of the good starches, and it's packed with vitamins and minerals.
Squash is cheap, versatile, and easy to make, easy to store and adds a lot to your diet. Are you making it? Are you making it often? Delicata is one of the simplest of the already simple squash family. Delicata is so rich in flavor I never add butter. The touch of sweetness from maple syrup is wonderful and sufficient. Sometimes I bake just one, but usually I bake a bunch and freeze the extra. It is awesome to have an easy side dish stored for quick use.
If you plan to make extra to freeze follow the recipe and then let the squash cool. Use a metal spoon to scoop it into Ziploc freezer bags in single-meal quantities. Store it in the freezer until you need it.
Serve squash with roasted pork in particular, with The Turkey in November, and anytime in place of mashed potatoes. I'm the queen of potatoes but I often have a big scoop of squash instead to increase my healthy eating. In my mind the way it works is this:  healthy eating = more freedom to eat chocolate. I'm not sure that is what the healthy eating advocates recommend but it works for me!
Maple Roasted Delicata Squash
Total Time
1
hour
30
minutes
Ingredients
1

delicata squash

1

Tablespoon

maple syrup

salt

fresh ground pepper
Instructions
Preheat oven to 425. Line a baking pan with foil. Baked on squash juice is hard to remove so make sure the foil is covering the entire pan.

Slice the squash in half the long way. Scoop out and discard all the seeds and loose pulp. Put squash on the roasting pan cavity side up.

Divide the maple syrup evenly between the squash halves. Grind on plenty of pepper and shake on some salt.

Cover the pan with foil. Bake for 1-2 hours until the squash is tender when poked with a fork. These squashes come in a range of sizes but the average needs to cook for about 80-90 minutes.

Scoop the squash into a serving bowl. Stir until creamy and adjust for salt and pepper. Alternately, serve chunks in the rind hot from the oven.
Free Simple Weeknight Meal Plan!
Sign up here for your free plan and start rocking dinner!