Are you overwhelmed by Thanksgiving or Christmas entertaining? You don't have to do everything yourself. Albertsons Market Street and Albertsons on Broadway are at the ready with warm eats of the giving season.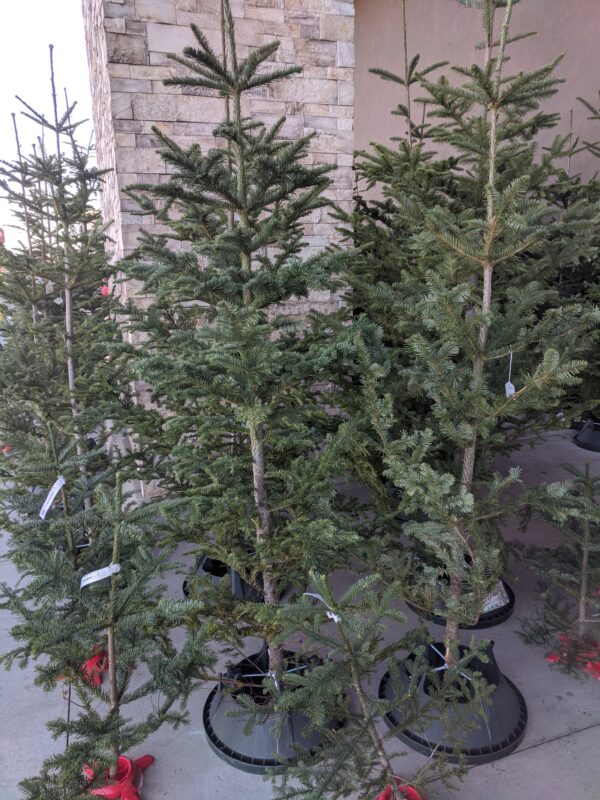 Albertsons invited our family to come check out the Holiday Extravaganza last weekend and we spent a good two hours wondering the store sampling turkey dinner, caramelized Brussels sprouts, unique coffee blends, seafood dips, prime rib and even cold scoops of creamy ice cream!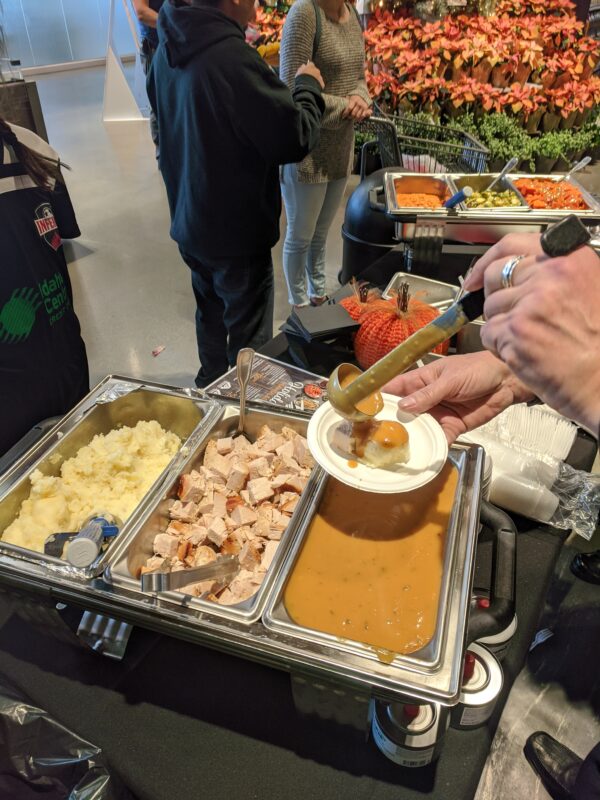 We started off sampling all the basics from their catering guide. You can order an entire turkey dinner if you want!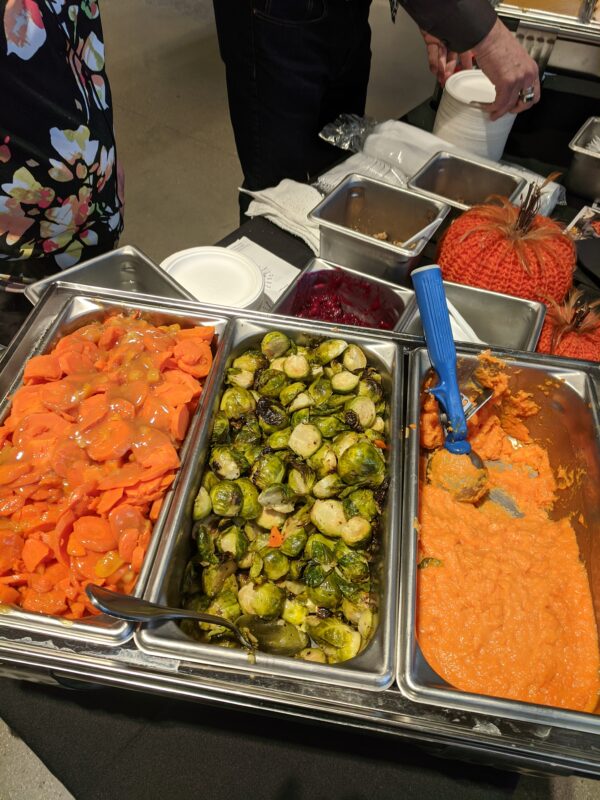 There are plenty of options for side dishes all made from scratch in the deli area.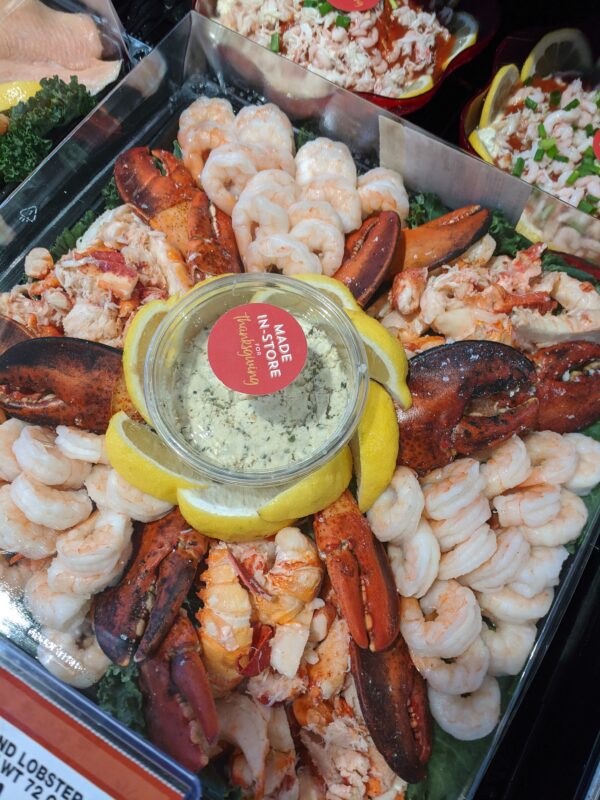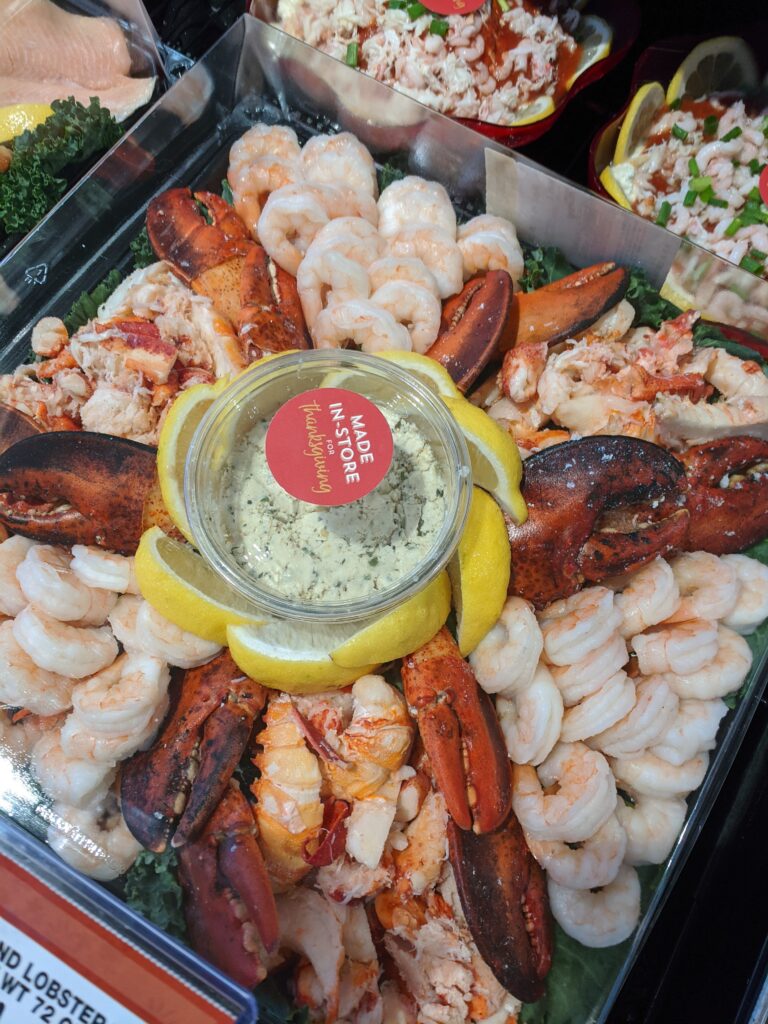 Jonathan was most excited about the gigantic seafood platters! If you want some wonderful platters to impress over the holidays they have you covered.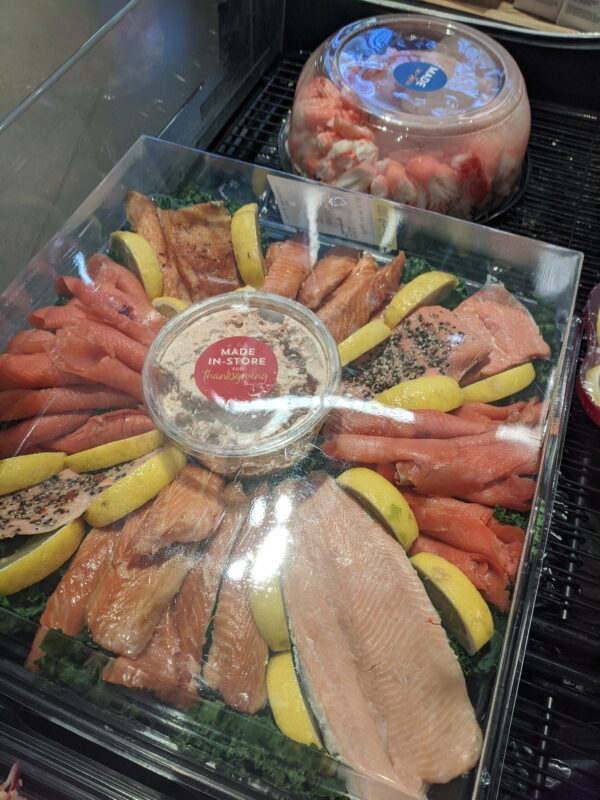 If you have a lot of company arriving on Wednesday consider ordering some platters for a snacky dinner. You don't have to cook or go to a restaurant! Just enjoy the company, some wonderful food, and get ready for Thursday.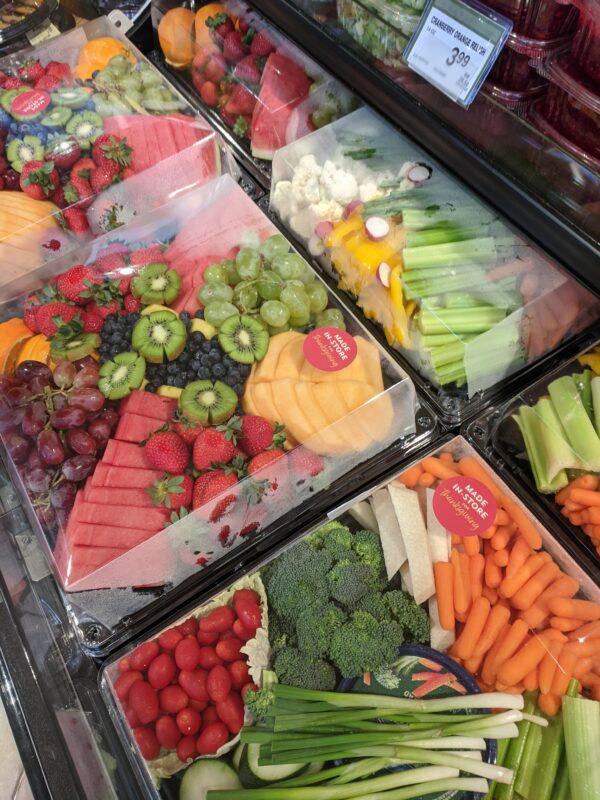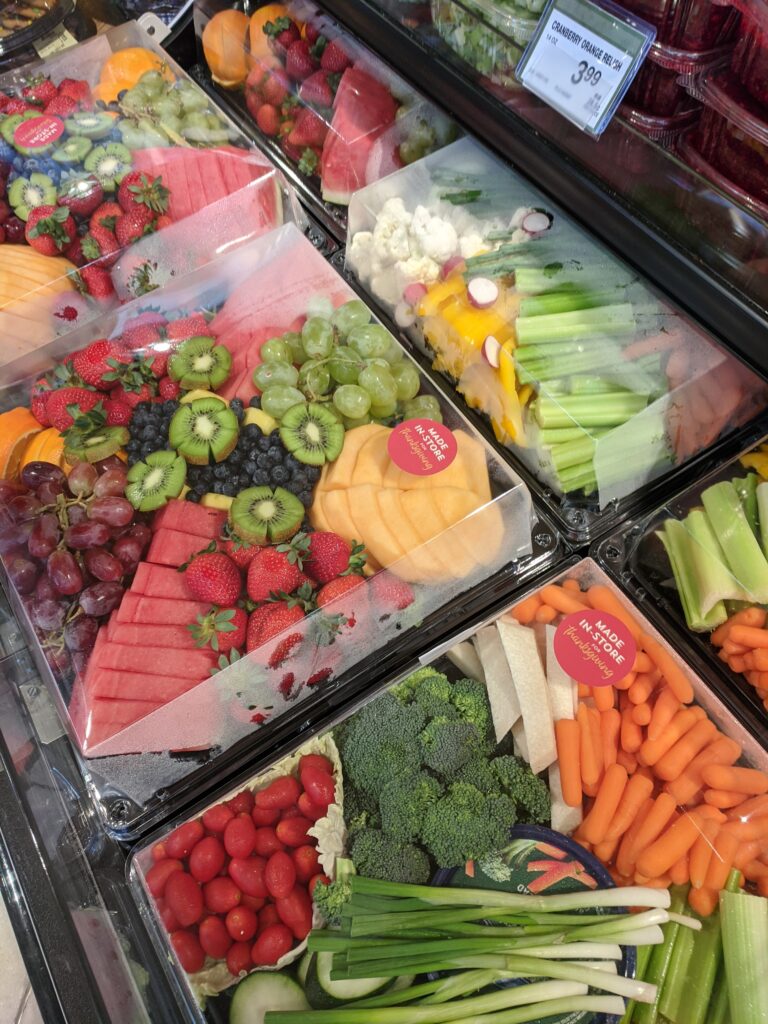 They also had a beautiful collection of fruit and veggie platters! Honestly I'm keeping that in mind for Jack's 4th birthday! The platters were all beautifully arranged and had lots of variety. They are easy to just uncover and go.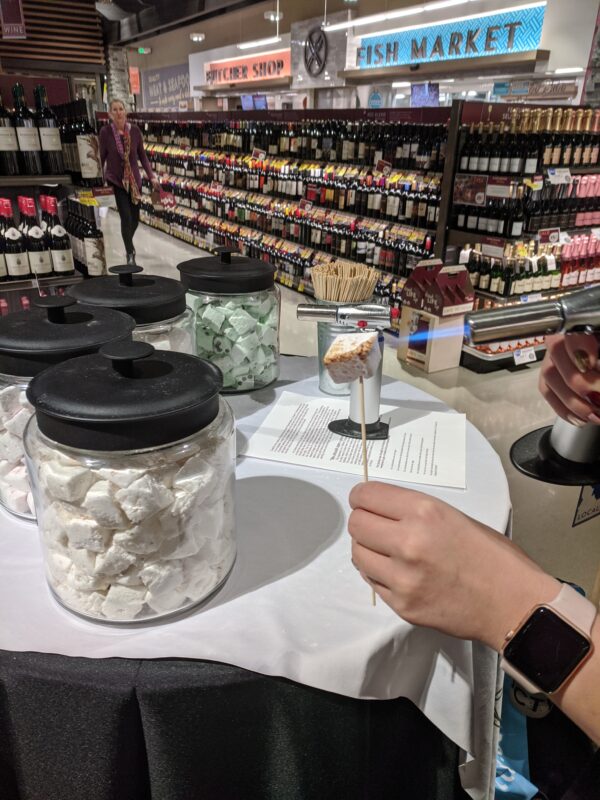 We tried so many samples through the store that nobody had room for lunch! One of our hands down favorites was the gourmet marshmallows. They actually had somebody with a torch toasting each delicious, artisan flavor for us! Warm…gooey…huckleberry marshmallows…. Mercy!!!!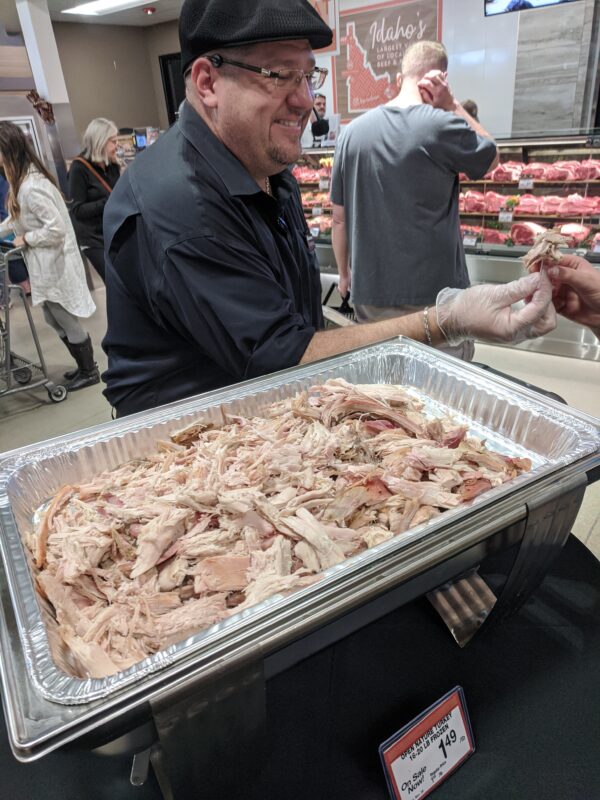 We spent the most time hanging out with the butchers. Smoked turkey, prime rib, seafood dips! It was all sensational. Albertsons had a wide variety of meats on offer for the Holiday Season. If you need special ingredients for a homemade meal or need to order a full dinner they are a one stop shop!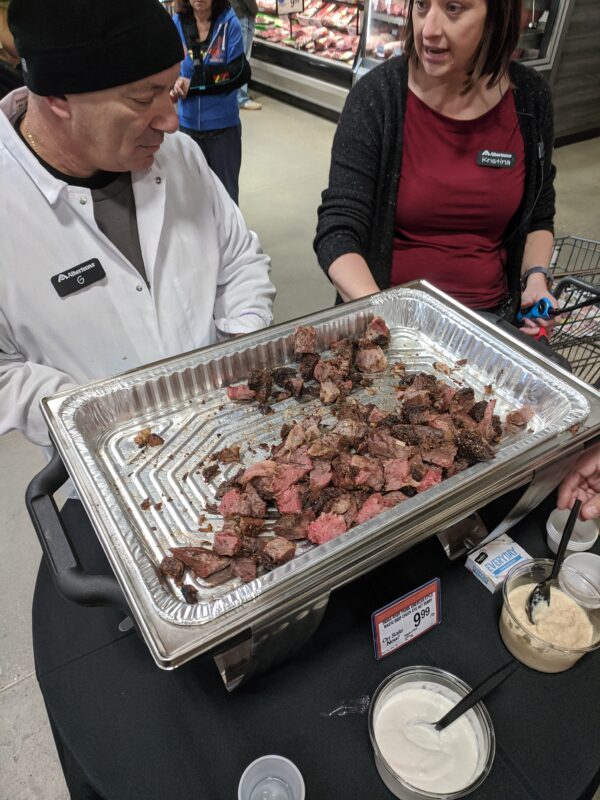 Of course our family is a BEEF family so the prime rib was a runaway hit. My other big discovery was local ice cream from The Stil. I made it three days before I was back buying two pints… If you want to serve some lovely affogato over the holiday it is worth checking out their heavenly Cream Cheese Vanilla!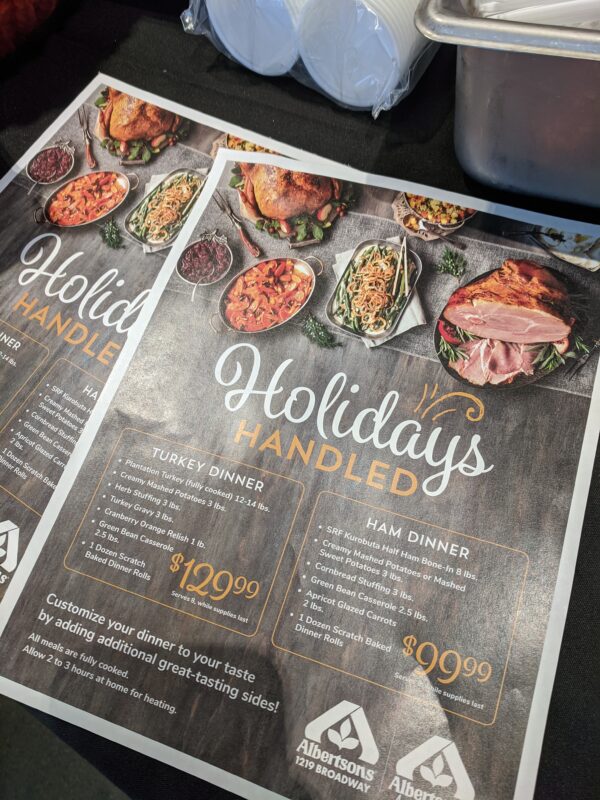 While other Albertsons stores do have catering guides available for the season the specifics I have mentioned all come from the Albertsons Market St. and Albertsons on Broadway stores.
Get inspired and ignite your appetite to eat life up!
Full Disclosure: This post was sponsored by Albertsons on Broadway and Market St. Albertsons. I've been an Albertsons shopper since I was a little girl and I love getting to share about a great brand out of Boise, ID! All opinions in this article are my own as always.
Reader Interactions