Learn how easy it is to make popular and authentic Korean BBQ at home! Korean Short Ribs are tender and very flavorful from being  marinated with ginger and soy sauce.  Instructions are included for stove top and oven cooking.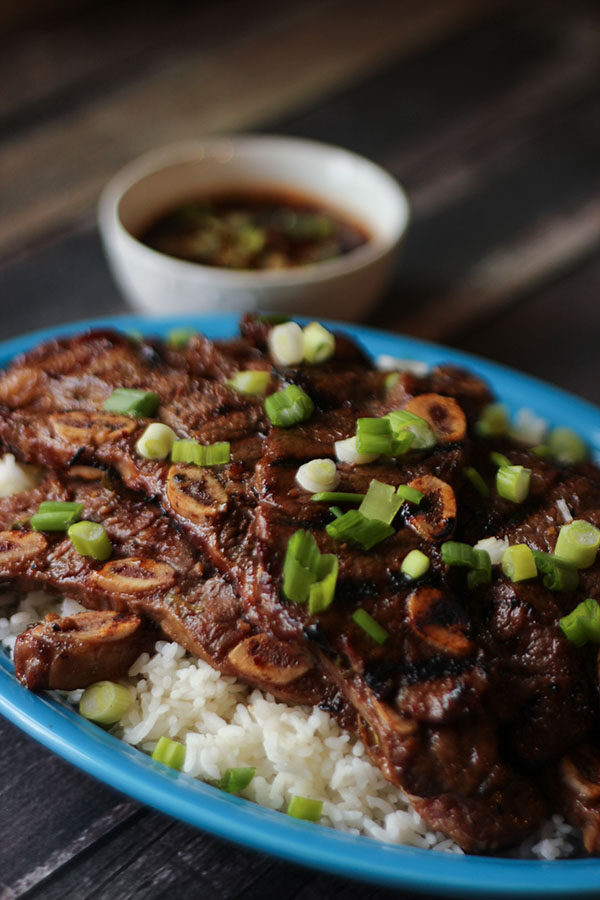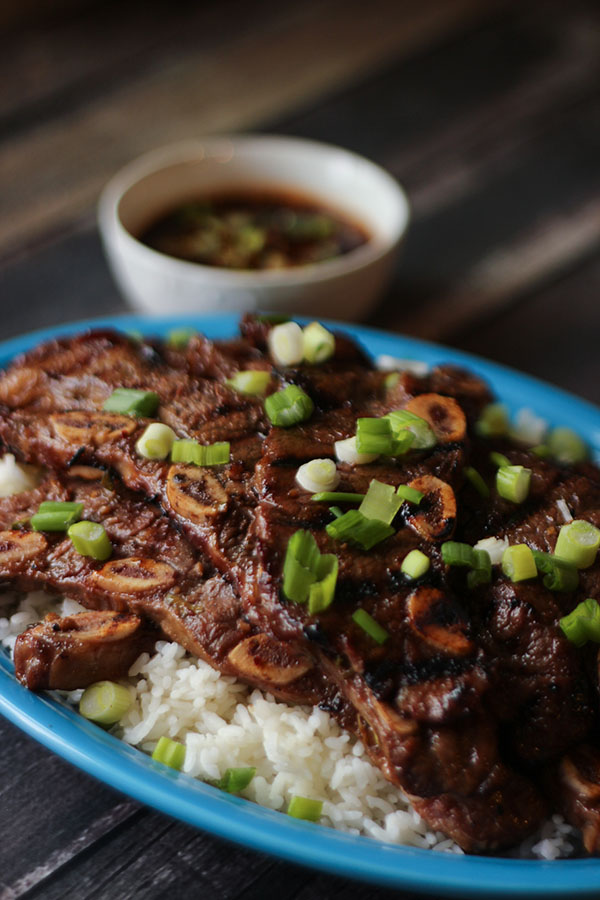 If you have never made any Asian food before Garbi is the perfect dish to start with. It is easy, delicious, not spicy and a reliable family pleaser. Kids love it and it is a great way to introduce them to an authentic dish from another country that they will actually enjoy eating.
My husband is half-Korean and I've learned an amazing amount about Korean food and Asian cooking.  Before Jonathan, I rarely ate any Asian food. When we got engaged I realized right away that without Jon's mom or Aunts close by he was never going to get any Korean home cooking unless I did it.
I learned from my husband, from recipes, from my new mother-in-law. I experimented and I took strange shopping lists to the very patient Mr. Hong at the Korean store.  He would walk me up and down the aisles finding the items on my list and filling my basket. He answered my questions and always sent me on my way ready to face a new challenge
How to Serve Korean Short Ribs
Use a kitchen scissors to cut each rib into sections.  Generally I suggest cutting up between each bone so that every rib is cut into 3-5 pieces.  This is the easiest way to eat it.
Traditionally all Korean BBQ and Korean food in general is served with steamed rice. You can also serve kimchi, broccoli, seaweed, lettuce leaves or other Korean bonchon (side dishes).
Names For Korean Beef Short Ribs AKA Garbi, Galbi, LA Galbi
This Korean beef short rib recipe goes by many different names. We call it Garbi in our house.  It also can be called Kalbi or Galbi.
If you have been to Koreantown in LA you may have heard this dish called LA Galbi.  American Koreans usually serve Korean short ribs cut through the middle of the bone instead of the more traditional rib bone shape.  This makes it easy to grill and serve.  The going theory is that this method of cutting and grilling originated in the LA area and has now caught on back in Korea.
How to Buy Korean Short Ribs for BBQ
If you have not seen this type of meat at your favorite grocery store ask the meat department if they carry it or can cut it.  It is becoming a more trendy cut and I'm finding that big grocery store chains have it available all the time. Some of them sell it marinated but I have not been impressed with the quality of the marinade.  I suggest buying it plain and making your own marinade.
Asian stores that sell meat almost always carry Korean Ribs and sometimes have the best price too. Supermarkets that employ a butcher are likely to have some on hand from time to time or be able to cut it for you.
Sometimes the cuts are extremely fatty. I look for cuts where the meat is marbled with some fat along the edge but not so much fat that it almost looks like bacon. When I do find a sale on good pieces I stock the freezer.
How Much Meat Should You Buy for Korean BBQ?
I find that three pounds serves four people very comfortably but if I was making dinner for Jon and his brothers I would plan on about two pounds per boy. Those boys can put away the Garbi!  This is a fatty cut with plenty of bones.  If you are serving it as a main dish you need to plan on about 3/4 pound per person.  If you are serving multiple dishes with the meal you can get away with less.
Making Korean Short Ribs in Advance
Korean Short Ribs are easy to make in advance!  Mix up the marinade and put it on the meat.  You can cook it the next day or you can package it in a Ziploc bag and freeze it.  It lasts about three months in the freezer. Defrost in the fridge and then grill as directed in the recipe.
Cooking Galbi Without a Grill
Galbi doesn't have to be grilled.  You can cook it in the oven, on the stove, or on a griddle or table top grill.  Most Korean families own a table top grill.  We love ours but only use it outside since it does set off the fire alarm.  It is very fun to sit and grill your food right at the table.  Usually one person has some cooking chopsticks and grills the meat up.  Then as it is ready he or she serves it.
Oven Instructions: Cook in a preheated 475 F oven until almost cooked.  Then broil on high for up to five minutes to brown the outside.
Stove Top Instructions: Cook in a frying pan on medium-high heat with plenty of oil so it won't stick.  Cook to medium rare.
Griddle Instructions: Set your griddle to the highest temperature available.  Then grill with oil until medium-rare in the middle.
More Korean Recipes To Love
Korean BBQ Short Ribs (Kalbi , Galbi or Garbi)
It is easy to make authentic Korean BBQ at home! Korean Short Ribs are easy to make and grill up in minutes. Marinated with ginger and soy sauce, they have a rich meaty flavor very different from American style BBQ ribs.  Instructions are included for stove top and oven cooking. 
Ingredients
To Marinate the Short Ribs (Traditional Korean Recipe)
3

pounds

beef short ribs sliced across the bone

3/4

cup

low sodium soy sauce

1/2

cup

granulated sugar

can sub brown sugar

2

Tablespoon

vegetable oil

1

Tablespoon

sesame oil

2

teaspoon

minced garlic

1

bundle

green onions minced

1

Tablespoon

fresh grated ginger

look for tubes of ginger in produce section to save time

1/4

teaspoon

crushed red pepper flakes
To Make a Dipping Sauce (optional - not a traditional recipe)
2/3

cup

low sodium soy sauce

1/4

cup

rice vinegar

1

Tablespoon

fresh grated ginger

1

teaspoon

sesame oil

1/2

teaspoon

crushed red pepper flakes

optional

1/4

teaspoon

sweet paprika

optional

1/2

cup

granulated sugar

1/4

teaspoon

onion powder

2

Tablespoons

green onions

minced
Instructions
To Make the Ribs
Put everything but the meat into a Ziploc bag. Seal the bag and shake to mix all ingredients.

Add the meat and refrigerate a minimum of six hours. Overnight is best. If you plan to make the dipping sauce this is the perfect time to start it so the flavors can develop.

About two hours before you want to cook it, set the bag of marinated meat on the counter and allow it to come to room temperature.

To grill the ribs preheat a BBQ to high heat. When it is good and hot, add the meat and cook for 1-2 minutes / side allowing good char marks to establish.

Continue to cook the meat for a few more minutes turning frequently until it is as cooked as you desired. I recommend medium-rare.

Serve immediately with rice and dipping sauce.
To Make the Dipping Sauce
Stir all the sauce ingredients together and refrigerate until you are ready to use. The sauce is best if it as had at least 12 hours to develop. Leftover sauce keeps indefinitely in the refrigerator but will become very strong after a few months. We prize leftover sauce as a condiment for stir fry, a dip for almost any Asian food, and particularly for pot stickers.
Notes
Stove top Instructions
To pan fry heat a cast iron or nonstick skillet to medium-high heat. Using enough oil to make sure the meat does not stick, cook turning frequently until the meat is as cooked as you desire. I recommend medium-rare.
Oven Instructions
Cook at 475 F until almost cooked.  Broil for about 5 minutes at the end to crisp the outside.  
Make Ahead Directions
When I find a sale on the ribs I make up the several batches of Garbi for the freezer.  I put the meat in the marinade and then freeze it in Ziploc bags until I need a quick and easy dinner. 
I love doing the work of making the marinade once and having it ready for a quick dinner when I need it.  As a bonus it defrosts quickly. Prepared food homemade style!
Nutrition
Calories:
1846
kcal
|
Carbohydrates:
58
g
|
Protein:
5
g
|
Fat:
12
g
|
Saturated Fat:
6
g
|
Sodium:
3012
mg
|
Potassium:
163
mg
|
Fiber:
1
g
|
Sugar:
52
g
|
Vitamin A:
91
IU
|
Vitamin C:
1
mg
|
Calcium:
15
mg
|
Iron:
2
mg
Nutrition Disclaimer
MirlandrasKitchen.com is written to share great recipes. While we do our best to provide nutritional information as a general guideline, we are not registered dietitians and the values provided here should be considered estimates – not exact scientific data.
I read each and every comment and I try to respond to questions asap, so ask away! If you've made a recipe, I would love to hear about it! Please come back and share your experience and give the recipe a 5-star rating so other people will know how much you loved it!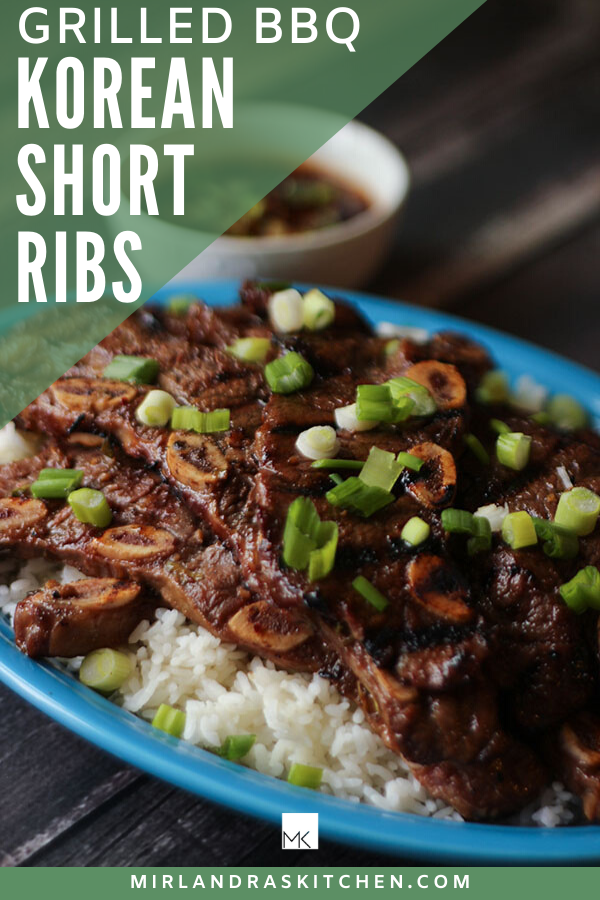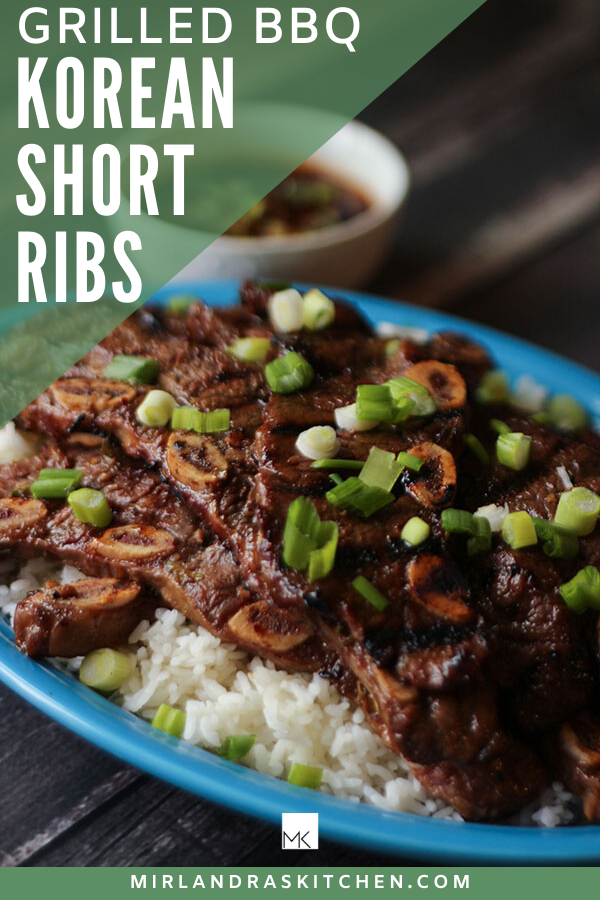 This post was originally published in 2015. It has been updated for content in July of 2020.