It's time to tell our meals what to do instead of mealtime telling US what to do!  Ready?  Let's roll!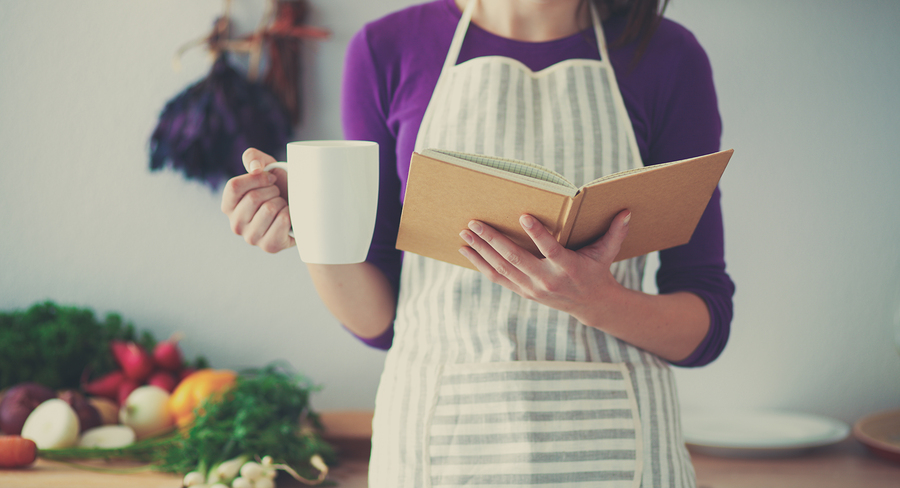 Meal Planning in 3 Simple Steps
I'm going to let you in on a little secret to meal planning that will change your life.  Ready??? Meal planning can be simple if you have the right information!
Step #1:  Look over the calendar
Look over your schedule for the week.  Make a note of any crazy nights where you are short on cooking time or need a dinner you can grab on the go.
Pro Tip:  Make sure you are being realistic  If you literally have 60 minutes at home for dinner what else do you need to do in that time?  Change clothes?  Go to the bathroom?  Feed the dog?  Fill water bottles?  As a busy mom I find that "having" 60 minutes to make dinner does not always mean I can actually spend those 60 minutes cooking.
Step #2:  Choose trusted recipes
Think about your budget, things your family likes to eat, and the time you really have available to prepare food.
With those concerns in mind go find great recipes!
Choose your sources wisely.  There are lots of great recipe sites on the internet.  Keep a list of ones that provided great quality and those that gave you a recipe that was unclear or did not turn out as expected.
A recipe site like AllRecipes has a pretty wide range of quality.  Recipes from the Food Network are usually good quality but often have less cooking help or require a high level of cooking knowledge.  Lots of food bloggers provide excellent recipes.  Most of them have a tab at the top of the blog that says "recipes or "recipe index".  From there you can generally find a section that is just main dishes, or just dinners with chicken or just 30 minute meals.   Make sure to bookmark the food blogs you like best or keep a list!  These are places worth going back again for recipes.
Pro Tip:  Trying new recipes is the secret to having great stuff to put into your meal plans.  Trying just two new recipes a month will mean you tried 24 new recipes in a year!  Even if you only like 12 of them that is 12 great new recipes to build out your meal planning arsenal.
Step #3:  Shop, Cook and Enjoy!
Check your pantry, fridge and spice cabinet.  Make a list of everything you need to buy at the store for this week's meals.  Don't forget to add any regular staples like milk, eggs, or fruit that you are low on.  Head to the store, grab your supplies and get ready for a great week that you are fully prepared to face!!!
Pro Tip:  I use a Google Calendar to manage my family's schedule.  If I know that I need to cook a chicken on Monday to use for sandwiches on Thursday I go to the calendar and actually set myself a block of time to cook that chicken.  Presto – on Monday I protected the time I needed to cook instead of forgetting and scheduling myself for something else.  On Thursday I actually have the cooked chicken! I also recently started putting my grocery shopping time on the calendar so that I make sure to leave time for it every week.  It has made me feel like I have the time for shopping instead of trying to make time for shopping.
Spice Pro Tip:  Buying new spices can get expensive!  I like to buy in bulk when I can so I can just try a few Tablespoons at a time (Winco is great for this in my area).  But if I need to buy a jar I just try to make sure I'm only buying one a week or two a month.  This lets me build up my spice collection so I can make lots of great foods without breaking the budget.  While spices can feel expensive a jar will last you a LOT of meals and having an actual spice collection to cook from (even a modest one) will make dinners better!
Your Free Simple Weeknight Meal Plan!
So now that you know HOW to do it, here is a simple meal plan that is all ready for you!
Take these 5 recipes and put them into your calendar in the best order for you based on your calendar for the week.
Creamy Chicken and Rice Casserole   Prep: 10-15 minutes.  Bake: 1 hour
Loaded Baked Potato Soup   Prep: 15 minutes.  Cook 15 minutes.
Pro Tip:  Bake potatoes in advance while you are making or eating dinner another night.
One Pan Sausage Alfredo  Total Time: 25 minutes
15 Minute Easy Korean Beef Bowls  Prep: 10 minutes.  Cook 5 minutes.
Pro Tip:  Use a rice cooker for fast rice to go with the meat!
The Best Ever Chicken Salad  Total: 20 minutes.  (Pro Tip:  Get lettuce or tortillas for wraps or small rolls to stuff for a simple meal on the go!)
Pro Tip:  Always think ahead about leftovers!  Do you eat them for lunches?  Should you throw them out?  Can you plan to use them in another meal?  Say you cooked or bought a chicken for the chicken salad but had extra chicken.  Consider using it in this Creamy Chicken Enchilada Dip for a easy weekend dinner.
What if one of these recipes is a bad fit for your family?  You can get a full list of all my main dishes here! Just pick a new recipe to replace the one you don't want to use.  
Free Grocery List!!!!!!!
And…because I want to get you off to a really great start…  Here is a grocery list you can download and print or download to your phone!  Click here to download >>>  Simple Weeknight Meal Plan Grocery List
Take it shopping, get your meal plan in place and have an amazing week!  Enjoy the peace of a job well done.
What's Next?
Stay tuned for a few more emails from me with some more great resources.  I've got some more great stuff coming your way to support you on this journey.  I believe in you!
Questions?
Chances are somebody else is wondering the same thing!  Drop your questions in the comment section and I will get you answers!!!