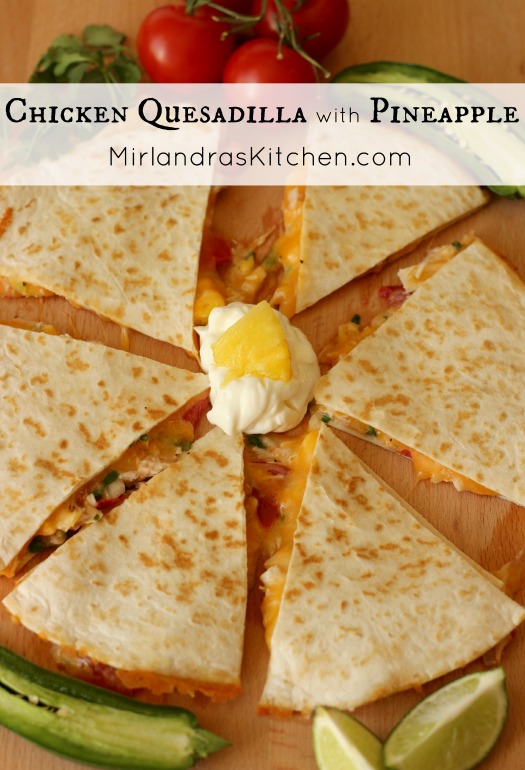 Lately life has felt like a blur. Jonathan has been working some long hours. I've been up to my neck in blog projects. Springtime garden projects are upon us. My birthday is around the corner with the usual festivities and of course we have family coming to stay in a few weeks.
Do you ever just feel like you landed inside a tornado and life is taking you for a ride? I try to make sure our schedule never gets like this but you know life – it happens sometimes.
When things do feel crazy my first priority is to simplify dinner as much as possible. This Chicken Quesadilla with pineapple are a wonderful option for a simple meal.
The basic recipe is perfect (in my opinion) but the options for variation mean you can switch this meal up to suit your own tastes. I think you will love the combo of fresh pineapple and cilantro with cheesy goodness.
Do you have a favorite meal for those weeks when life seems out of control? Leave me a comment and let me know. I'm always looking for something new to try!
My favorite pan for something like this is the 12″ Calphalon nonstick.  It's a workhorse and I love it:
Chicken Quesadilla with Pineapple
Ingredients
1/4

cup

onion

minced

1/4

cup

fresh pineapple

minced

2

Tbsp.

cilantro

minced

1/2

cup

tomato

diced (optional)

fresh jalapeno to taste

optional

1

cup

cooked chicken

chopped (I used store bought rotisserie chicken)

1/8

tsp.

salt

1/4

tsp.

black pepper

1/2 - 1

tsp.

fresh squeezed lime juice

4

large flour tortillas

3

cups

of cheese

we like a cheddar / jack blend
Instructions
Decide if you will have your tomatoes inside or outside of the quesadillas. If you mix them into the chicken mixture the quesadillas will be wetter and the tomatoes warmer. If you serve them on the side, they will be fresh, cool and not contribute as much moisture to the quesadillas. Both ways work.

In a medium bowl, combine the onion, pineapple, cilantro, tomato (if using) and chicken. Season with the salt, pepper, and lime juice. Stir to combine and taste for salt and adjust if desired. If using jalapeno, mince some up and add it now.

Spray some nonstick cooking spray and heat a large skillet hot enough to sizzle water. Place your first tortilla on the skillet and top with half the cheese. Turn the stove to low. Use a slotted spoon to spoon half the chicken mixture (without any juices) unto the cheese. Top with a 2nd tortilla and cover the skillet with a lid.

As soon as the tortilla on the bottom starts to darken flip the quesadilla and cook the other side until the cheese has melted and the tortilla is the desired color of golden brown. It is best to use the lid for this phase also.

For the 2nd quesadilla the pan will already be fairly warm and can be left on a medium-low setting to cook.

Serve hot with guacamole, sour cream and hot sauce as desired.
 Need an amazing guacamole recipe to serve with this?  Click here for my favorite guacamole.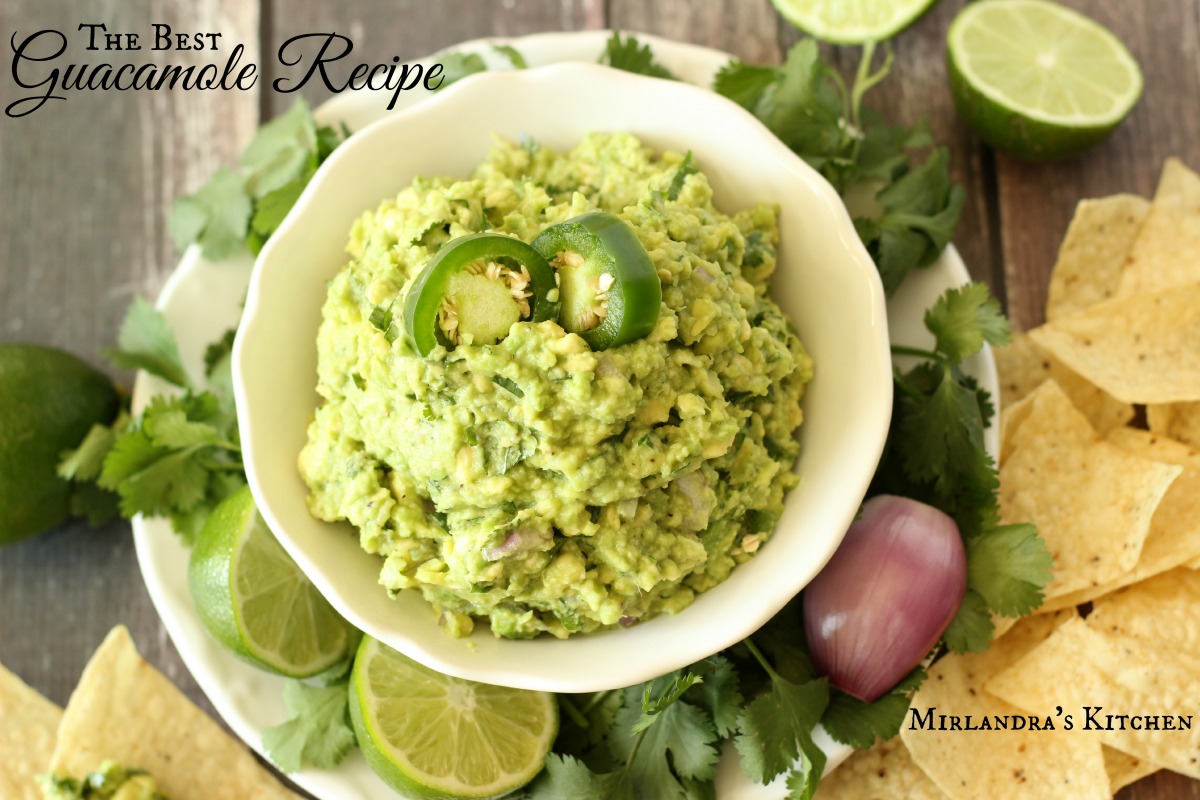 Free Simple Weeknight Meal Plan!
Sign up here for your free plan and start rocking dinner!