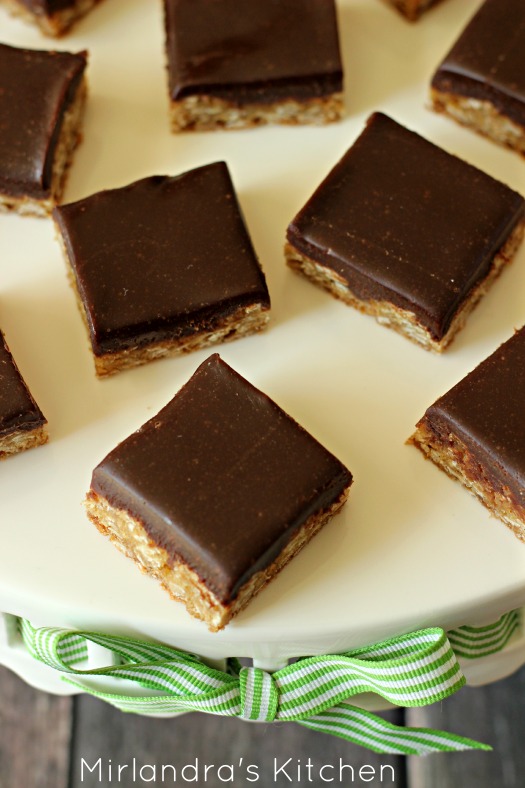 What separates a good oatmeal cookie from a oatmeal cookie of greatness? Rich, buttery European chocolate sauce. In this case the sauce is so good that the cookie could start to feel like a delivery mechanism for chocolate.
If a delivery mechanism they are, these cookies are still wonderful in and of themselves. They are moist and chewy with a caramel- like flavor.
I think that is all I need to say on the subject. Go forth and make the most decadent oatmeal cookies you have ever tasted!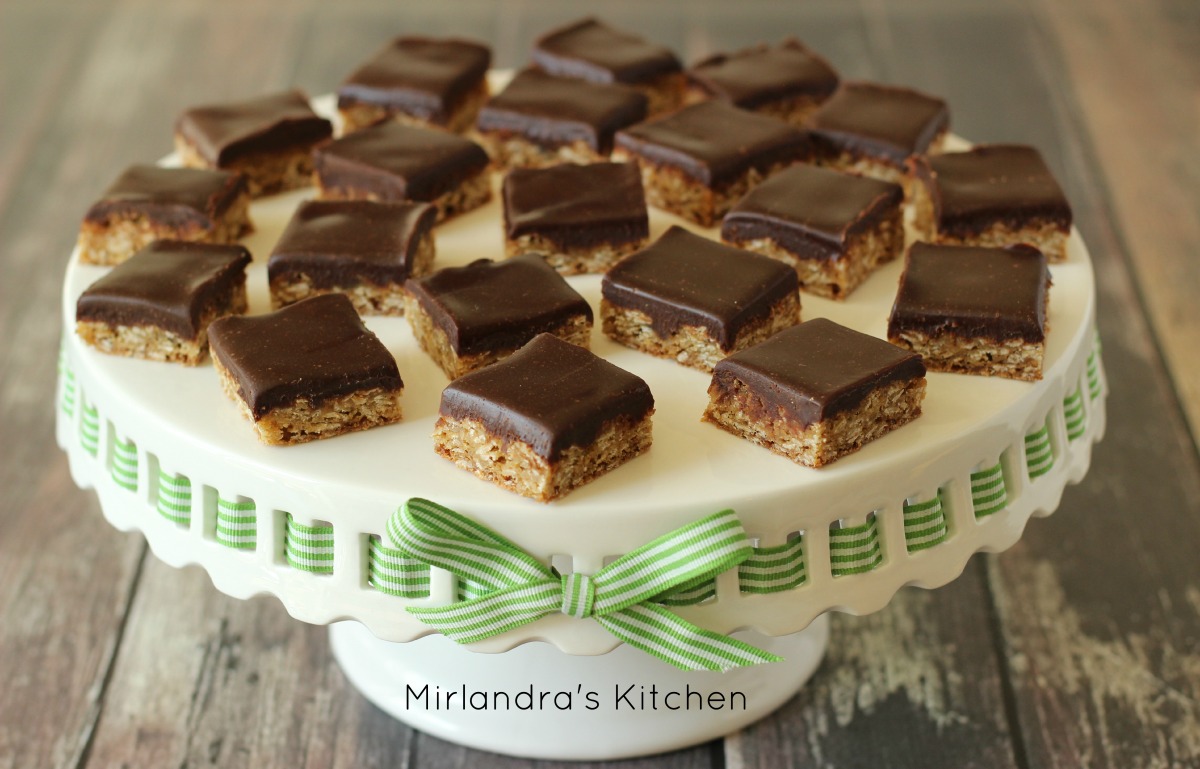 Oatmeal Cookies with Chocolate Frosting
Ingredients
For The Bars
2

sticks salted butter

3/4

cup

granulated sugar

3/4

cup

firmly packed light brown sugar

2

eggs

1

tsp.

vanilla extract

1 1/2

cups

all-purpose flour

1

tsp.

baking soda

½

tsp.

salt

2

cups

old-fashioned rolled oats

1

cup

coconut

optional
For The Frosting
1

cup

semi-sweet chocolate chips

6oz

2

eggs

1

cup

powdered sugar

3/4

cup

butter

1/4

tsp

vanilla
Instructions
To make the cookies: Preheat oven to 350 F.

In a stand mixer beat butter, sugar, and brown sugar on high for three minutes. Beat in eggs and vanilla until smooth.

Add the flour, baking soda, salt, oatmeal and coconut if using. Beat on medium speed until mixed. Scrape bowl as needed.

Press the dough into a 9x13 baking dish and bake at 350 F until the edges are golden brown and the middle is just set, about 20-25 minutes.

To Make The Sauce: Melt chocolate in a double boiler or the microwave. If you melt it in the microwave, stir at 30 second intervals until it is fully melted. Set aside

Mix eggs and sugar in a medium sauce pan. This can be done by hand with a whisk or with a hand mixer on high.

Add the chocolate to the egg mixture and stir to combine. Cook over medium heat - stirring constantly- until the mixture becomes very warm to the touch. Do not overcook as the egg will cook into chunks.

Turn the heat down to low and stir in the butter and vanilla. Pour over the bars while still hot, smoothing to the edges.

Cool bars to room temperature and then refrigerate until chilled. Cut and serve.

Note: These bars are wonderful with or without the coconut! Enjoy to your preference.
The first year we were married, Jonathan gave me one of these side swipes for my kitchen aid.  I thought it was a silly kitchen gadget until I tried it.  The thing is actually quite genius and one of my favorite cookie making tools.

If you love recipes with decadent chocolate frosting, this Dobos Torte is for you!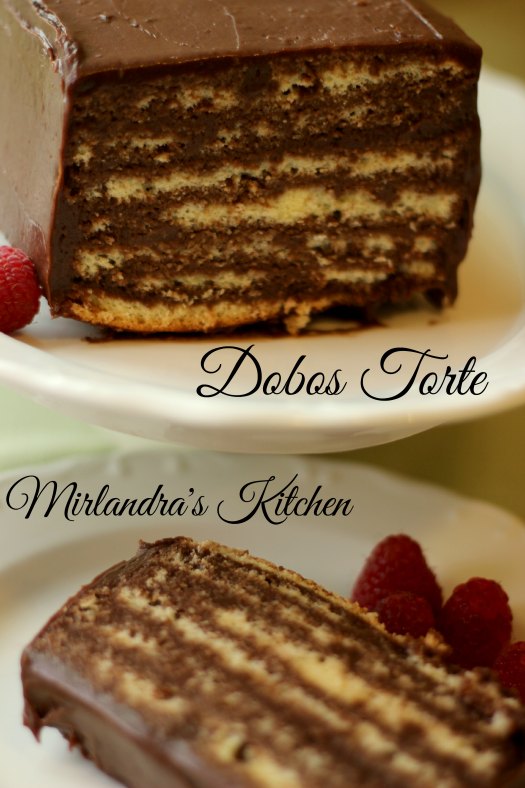 Reader Interactions