The McCall Winter Carnival celebrated it's 50th consecutive year this year with a blow out festival.   Jonathan and I had never been before but hope to make it an annual tradition.  Each year the Carnival spans several weeks and includes a diverse roster of events.  McCall, Idaho is a small town but a large number of businesses participate against each other in an armature ice sculpture competition.
The sculptures range from silly, functional, imaginative, playful, historical to intense.  When we arrived I was expecting a polished, professional competition.  What I found was a festival that embodied the spirit of community in a rare and unexpected way.  This community has heart and passion and pride in their work and in each other that is sweet and powerful.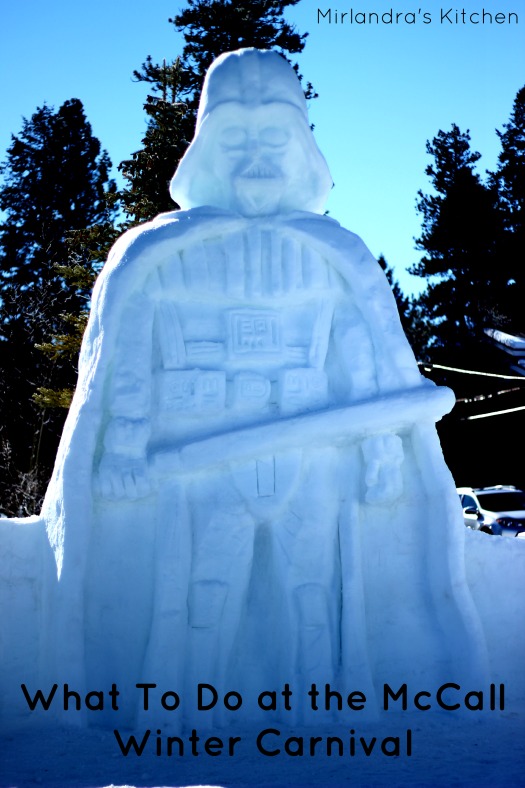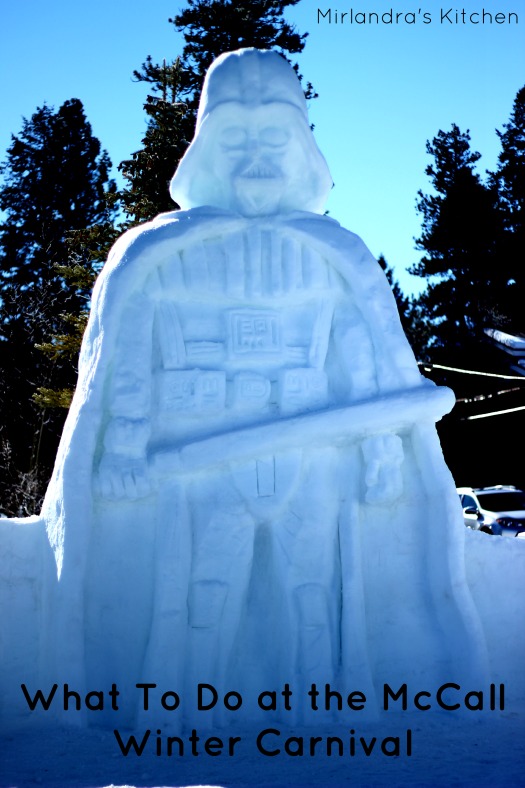 The very first sculpture we visited was the cast of Star Wars.  I was enchanted!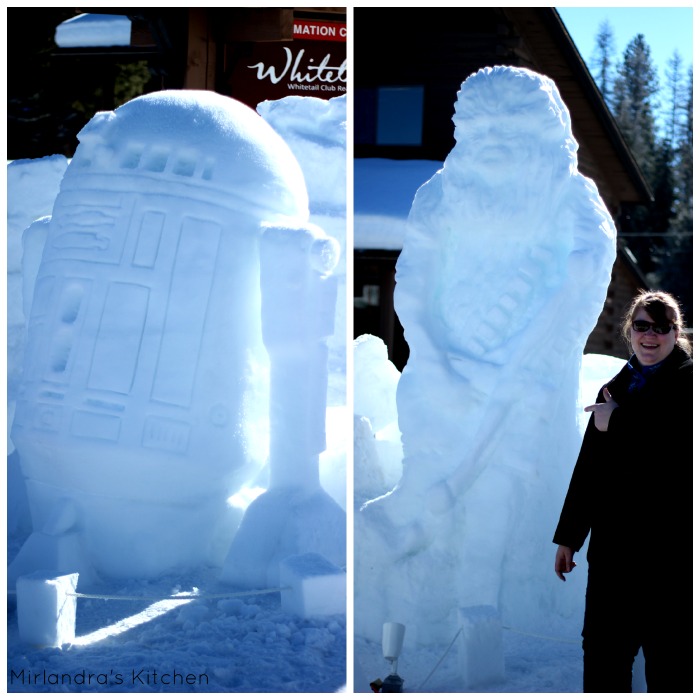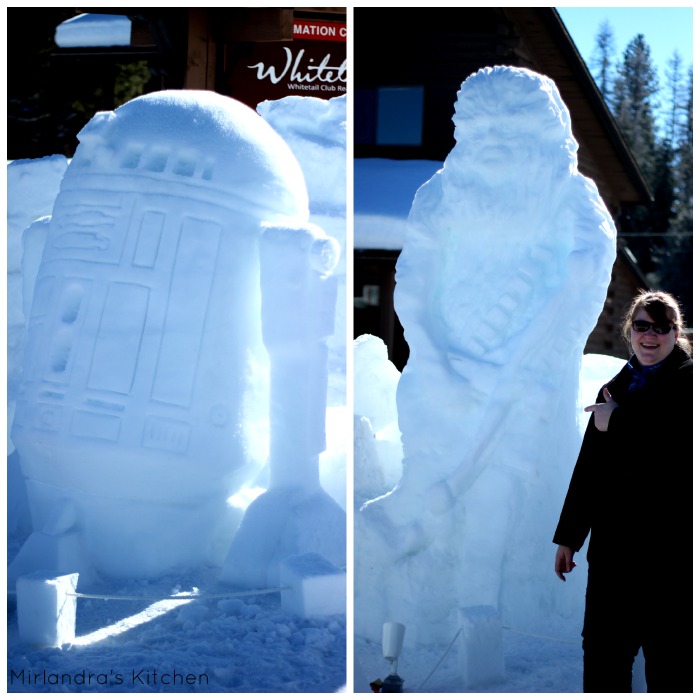 There are lots of fun photo opertunities throughout the festival.  Friends of ours have gone every year for quite a few years and have a fun collection of annual photos.  Make sure to find something crazy to take your photo with – like a Wookie!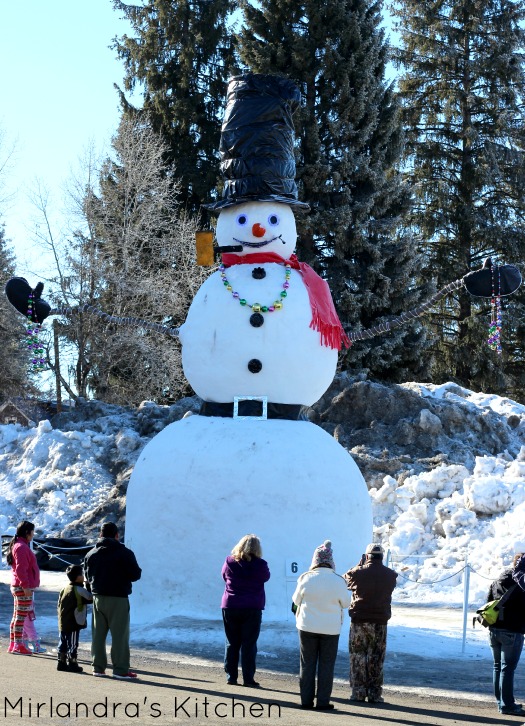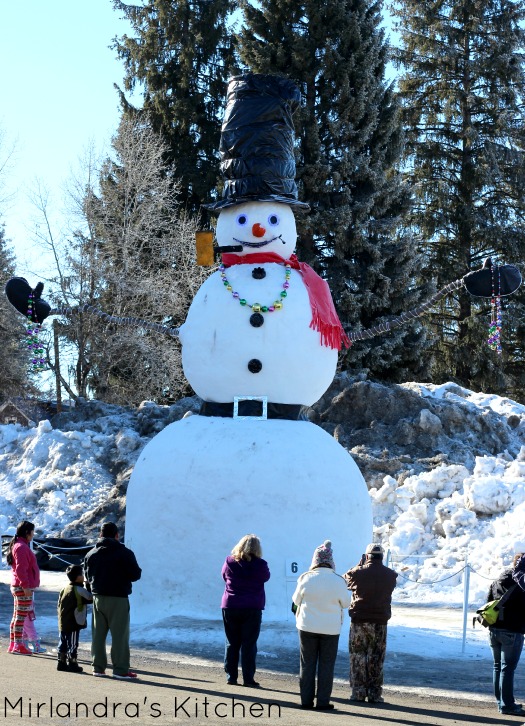 The website has a great map to all the sculptures.  You can print it out or access on your smart phone.  We parked at Paul's Market (near this giant snowman) and walked around the downtown area.  Because of the snow and ice on the ground strollers were hard to manage.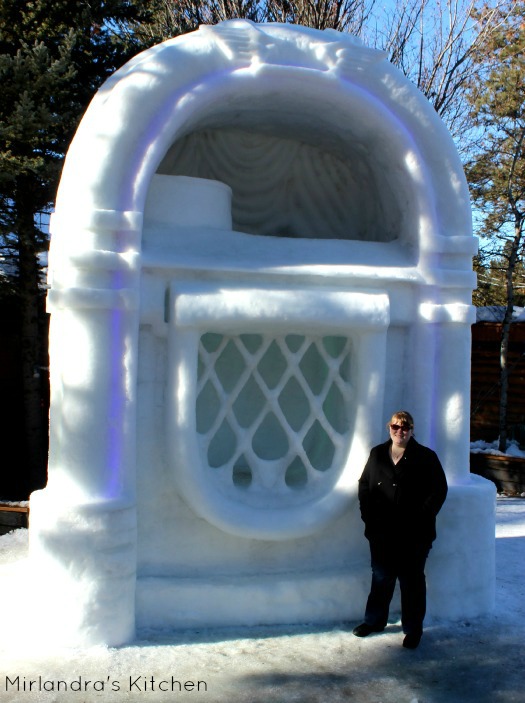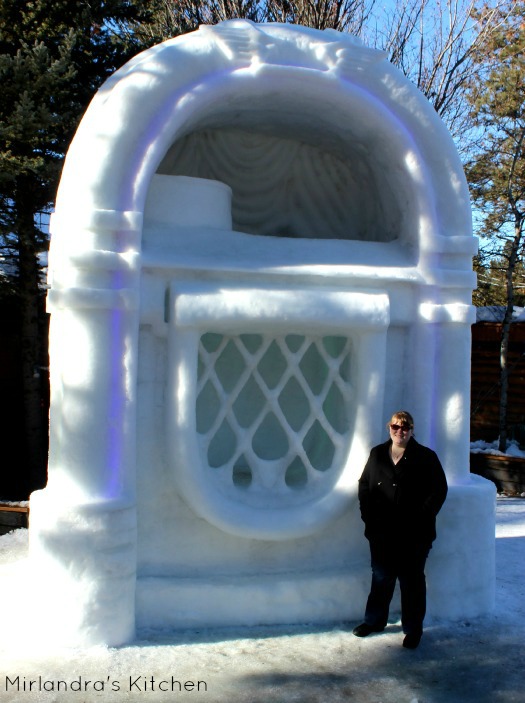 This jukebox lit up, played music and was about 20′ tall!  The work that goes into the sculptures blows me away.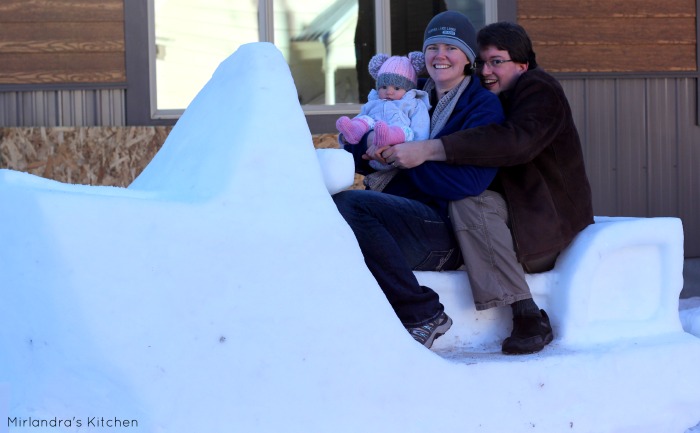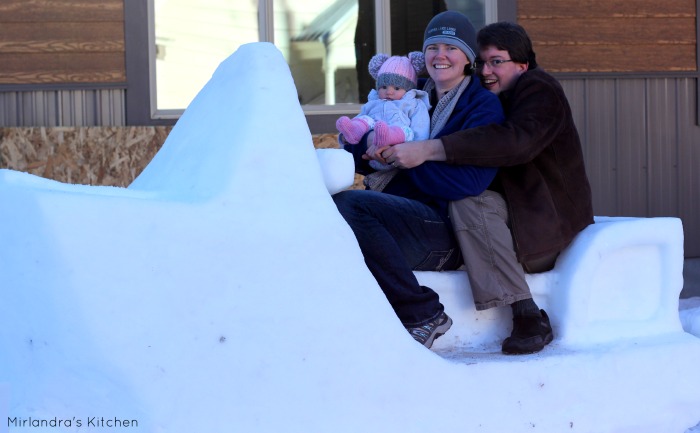 Many of the sculptures (such as this snowmobile) are interactive.  It's OK if your kids hop on and explore!  The sculptures open for viewing on the first day of the carnival.  This is the best day to see them with the fewest number of people milling around.  As you can imagine some of the more interactive options get dirtier as the festival goes on.  We saw a few sculptures that offered climb and slid options.  Snow pants or water resistant pants of some sort are not a bad idea.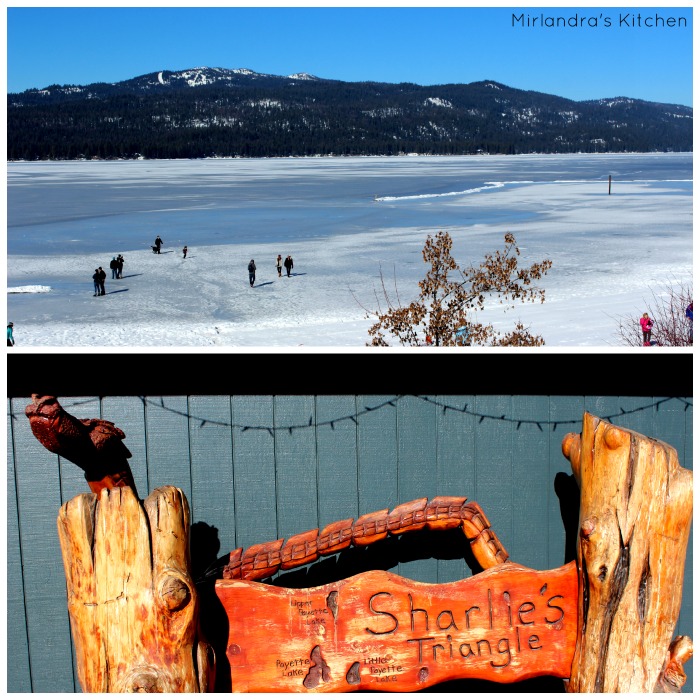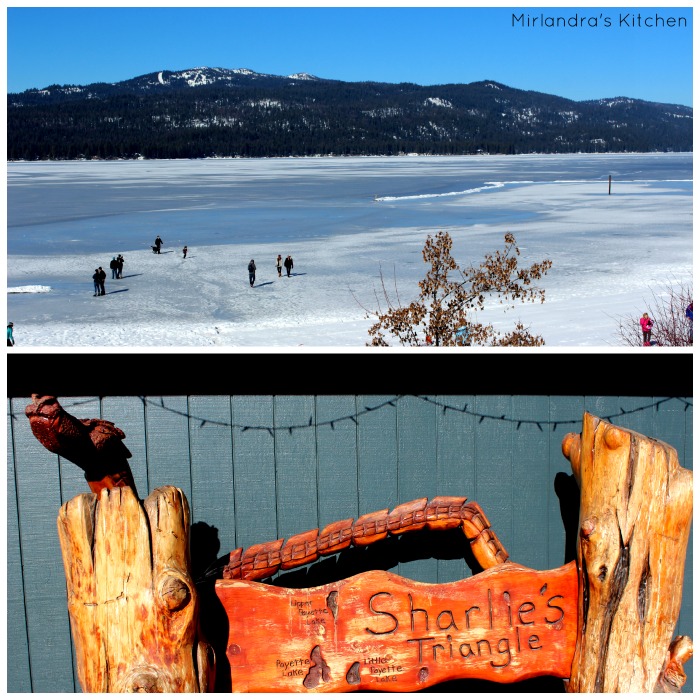 While you explore the sites around town make sure to keep an eye out for Sharlie, the monster that lives in Payette Lake (at least according to legend.  The lake usually freezes enough you can enjoy walking out on the ice.  There are also several fireworks shows over the course of the carnival.  Check the schedule for times, bundle up and show up 1-2 hours early for the best viewing.  Down along the lake front there is a fun collection of food vendors if you get hungry during the weekend.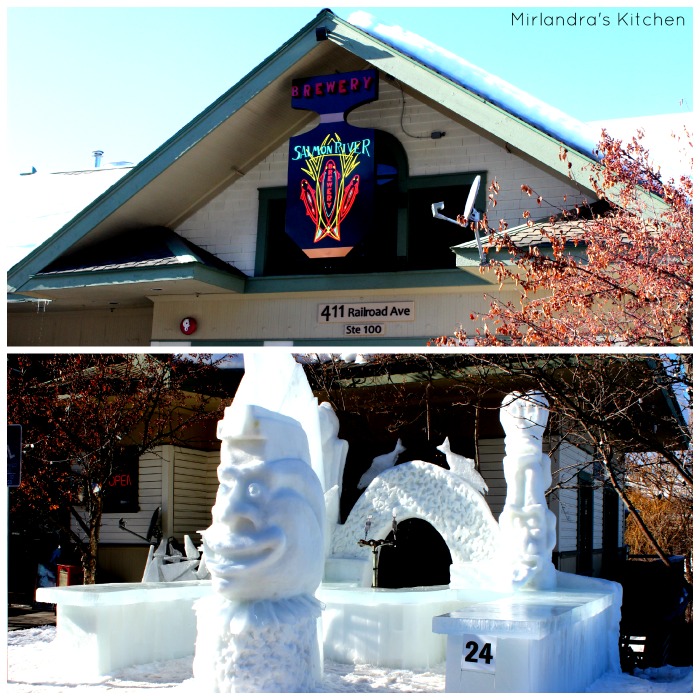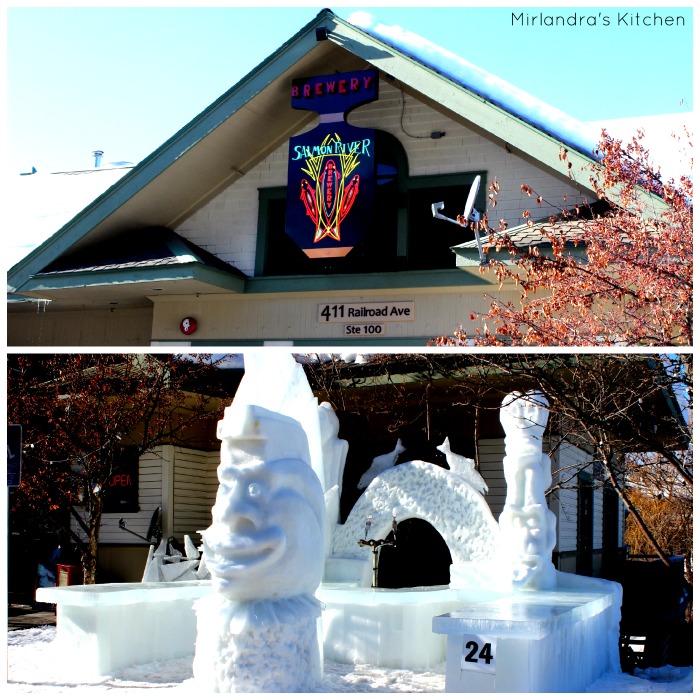 If you are a brew lover, make sure to stop by the Salmon River Brewery. Every year they make a working bar out of ice and it is always amazing!  They are known for their award winning craft beers.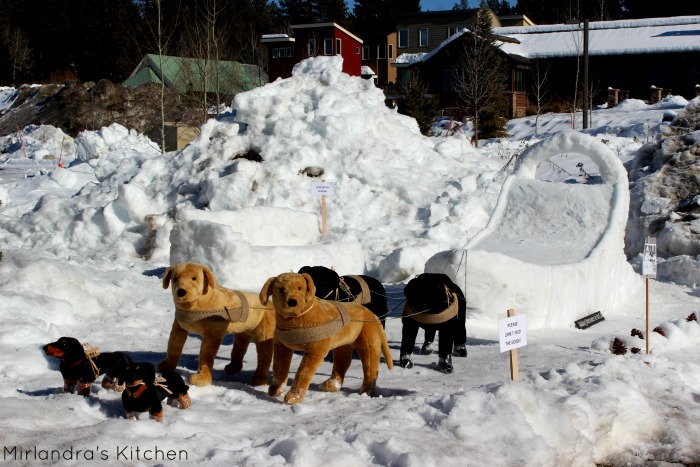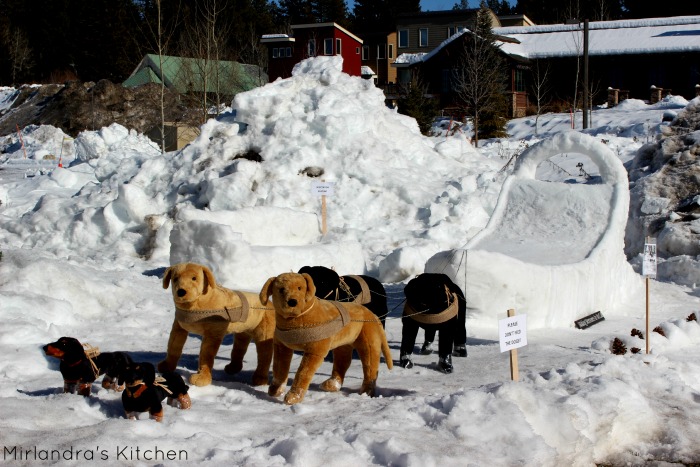 If you enjoy dogs, make sure to check out the McPaws Monster Dog Pull.  We has planned to just pop in and have a look so I didn't bring the camera.  Did I ever regret that? It was awesome!  Local dogs from McCall and surrounding cities competed in short races pulling a weighted sled.  Even the smallest dogs can compete.  Owners throw balls or stand at the finish line with treats while each armature dog traverses the course.  Some of the dogs really get into it.  Some of them are just in it for all the people but all of them are fun to watch!  This event entrance fees support the local humane society.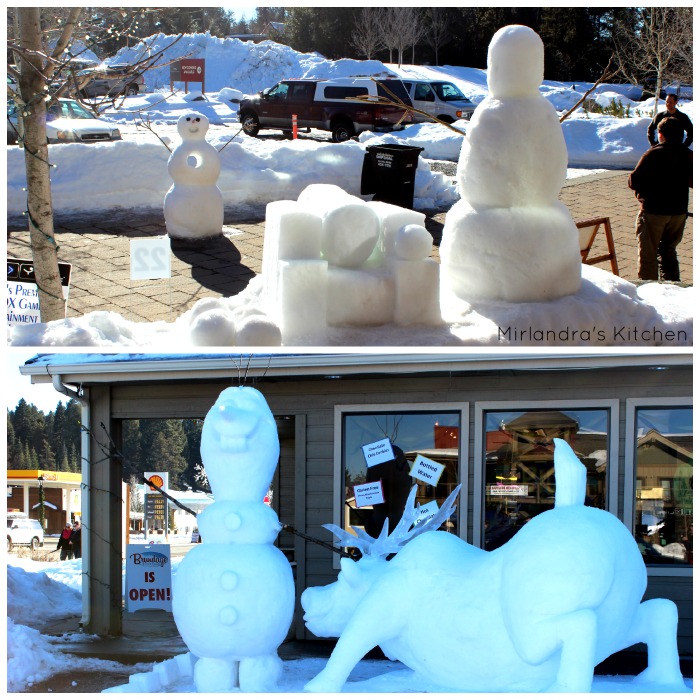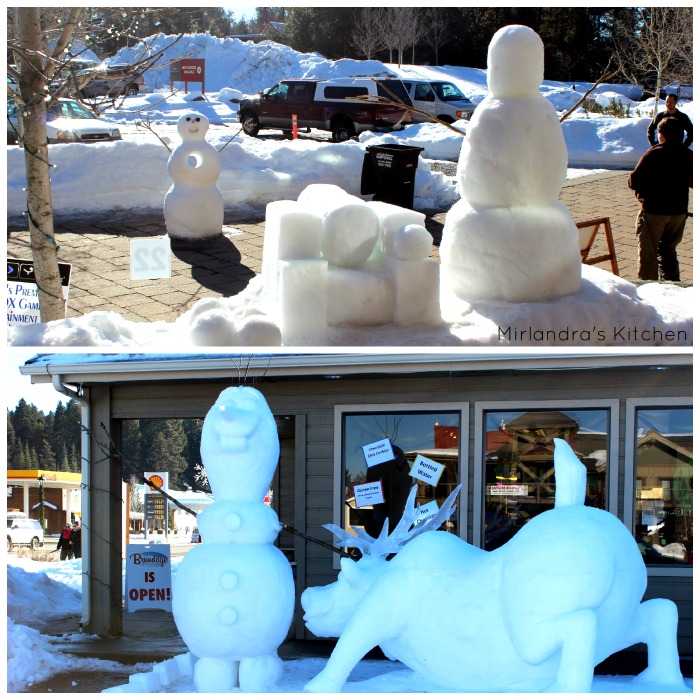 Not all of the sculptures are as intense in scope, but even the smaller ones are well done and fun to tour.  The snowman with a cannon got our vote for one of the funniest we saw and the "frozen" Frozen characters were hilarious.  These sculptures were near the Village area where the McPaws pull took place.  There were a few more food vendors around here and Jonathan fond some steaming hat tamales that hit the spot.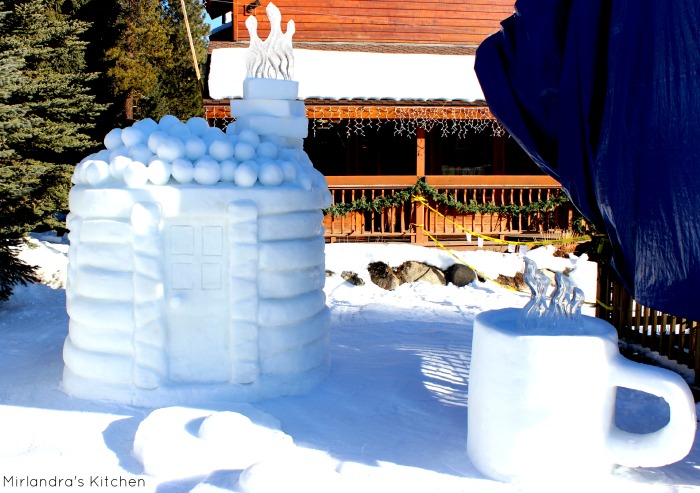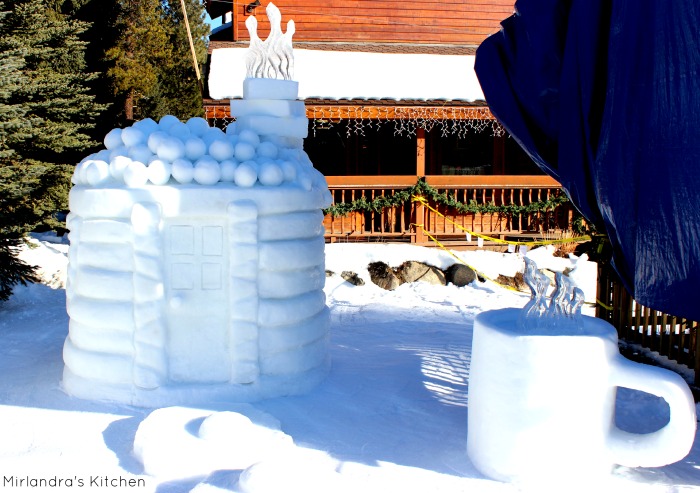 Being a lover of all things food this sculpture made me smile the most!  It is a little pancake house with blueberries and butter on top!  The walkway was made of eggs .  I'm sure they were over easy, my fave!  As you walk around you will notice a lot of tarps or sheets of plastic set up to block the sun. These shade structures help protect the sculptures from melting.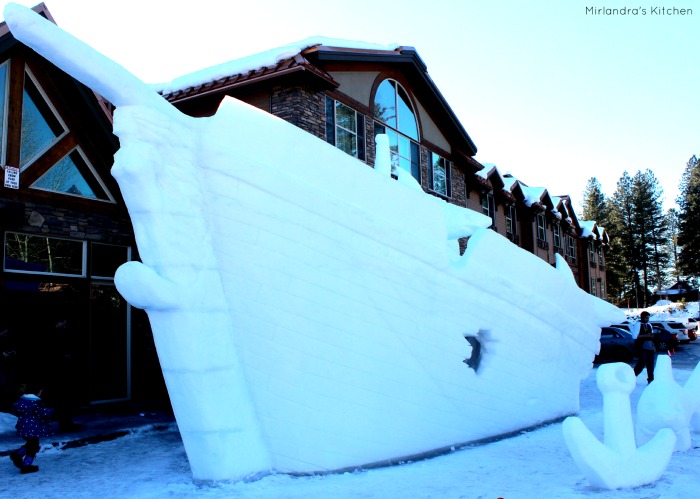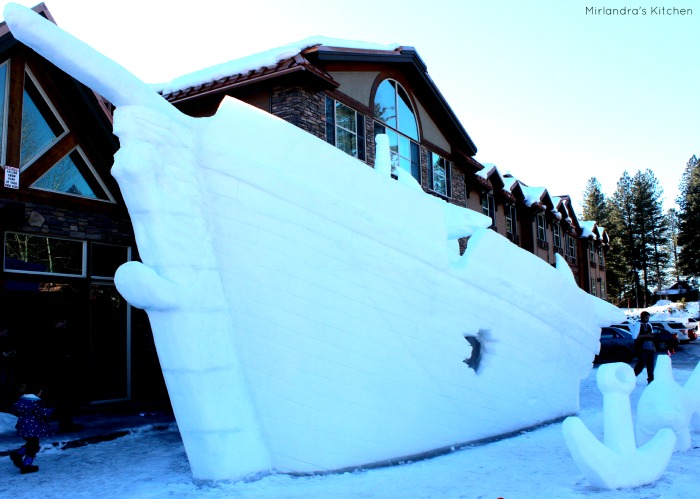 This sculpture of the Black Pearl pirate ship won Grand prize this year.  The detail was amazing!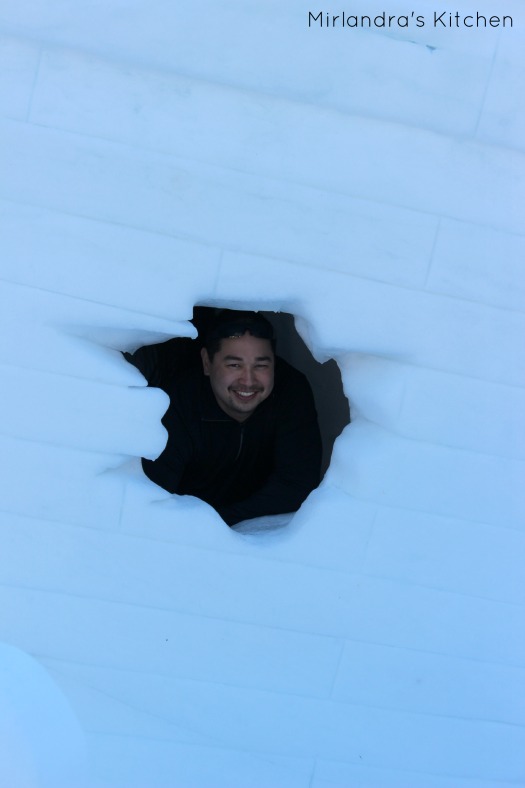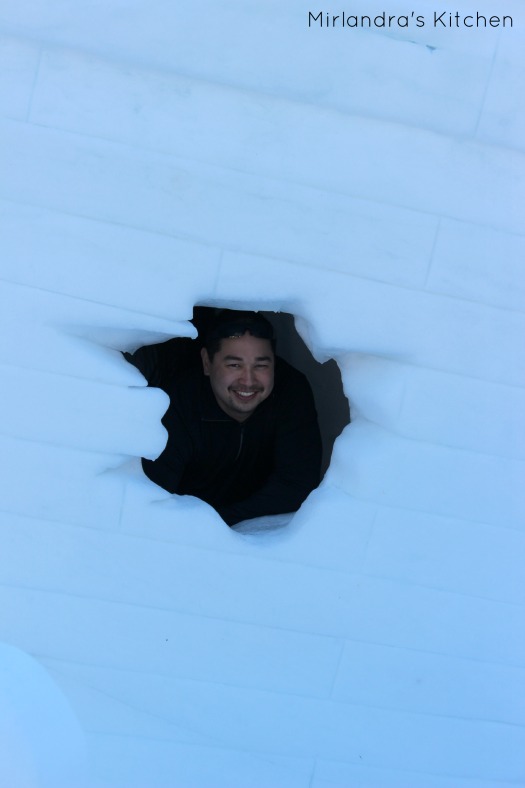 You could walk inside the ship and tour around.  Jonathan is looking out through a cannon blast hole in the side.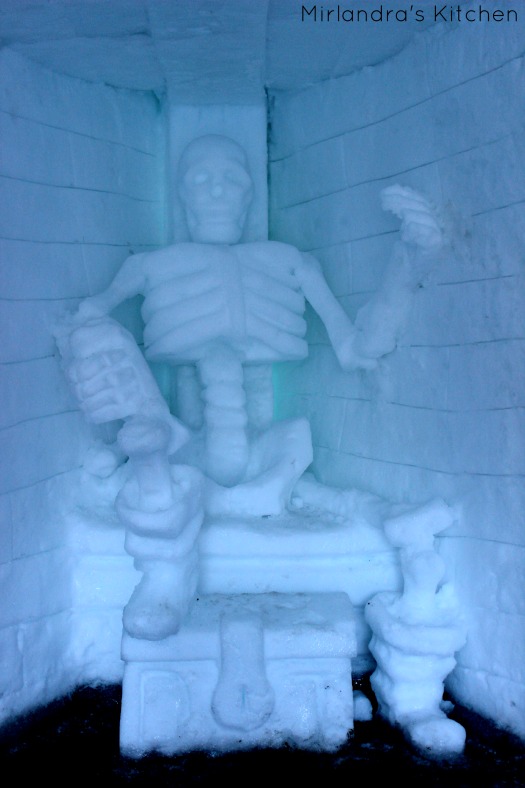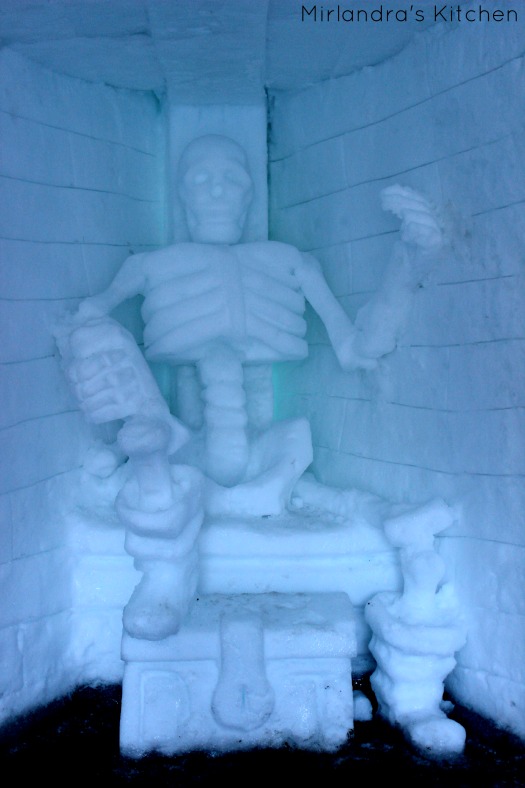 The sculptors had created many smaller, more detailed sculptures inside of the ship.  There were  skeletons, treasure, fish, sea-life, sharks and more than one entrance!  It was amazing to stand inside such a comprehensive work of art and know that it would melt down the road.
We spent four days in McCall over the 1st weekend of the festival and did not have time to do all we wanted to do!  We missed a trip to the Gold Fork Hot Springs which are about 30 minutes away but we did manage to take a sleigh ride to visit the wild elk in Donnelly, just down the road from McCall.  Keep in mind that the festival attracts more than 60,000 visitors each year!  Book your accommodations early, make reservations for popular local restaurants, and leave time to deal with traffic, find parking, or find seats for large events like parades, races and fire works.
If you have any questions about planning a trip to McCall leave a comment!  I would be happy to help.