Whipped Cream is always delicious and it looks beautiful swirled on dessert.  Today I'm showing you how easy it is to decorate with homemade whipped cream!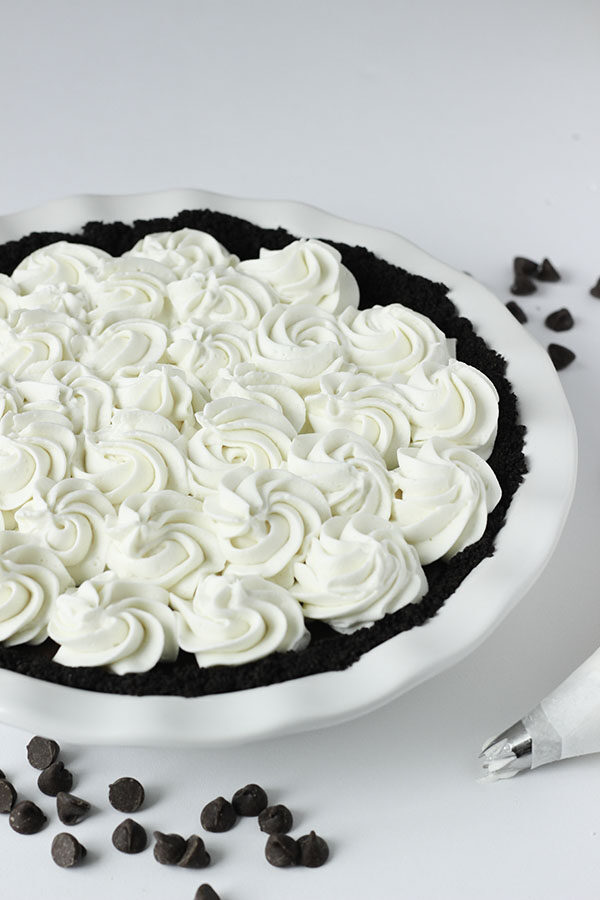 Do you ever wonder how a bakery does it?  All their stuff looks amazing and it is easy to dismiss decorating with whipped cream as the realm of professional bakers.
It is EASY to Decorate With Whipped Cream
But let's get real here!  YOU can make beautiful baked goods with very little effort.  Using real whipped cream is both beautiful and ridiculously good.  Do you want people to love your cooking?  Do YOU want to love your cooking?  Just make good food!  It is that easy.  There is no big secret here, people.
Whipped cream is one of God's gifts to cooks.  It is this amazing ingredient that makes soup silky, dessert decadent, and hot cocoa magic.  If you want to swirl it unto dessert for a elegant presentation you need a cheap plastic decorating bag and cheap metal decorating tip.  The set up costs a few dollars and takes no room to store.
The Key to Decorating With Whipped Cream is Stabilizing the Cream
Stabilize the whipped cream with a bit of gelatin and fill the decorating bag.  Squeeze and "swirl" out the whipped cream in a circle for beautiful swirls that look like you worked really hard.
Seriously, if you can turn something in a circle you can do this! 
You Don't Need Prior Skills To Decorate With Whipped Cream
One note for type A people like me:  The beauty of baked goods is often in the imperfection. Don't get caught up in making it look perfect.  The true beauty will be found in the tiny imperfections of your decoration.
Take a good look at the photos in this post.  Do you think the chocolate pie is pretty?  Now look closer.  Notice how some of the swirls look different than each other?  They are different sizes and some are even slightly different shapes.
But the pie looked great, right?  And it happens to taste even better than it looks.
So give it a try!  I've got a easy recipe below and Amazon links for materials (but you can just pick them up at a craft store).  Have some fun and get ready to wow your family!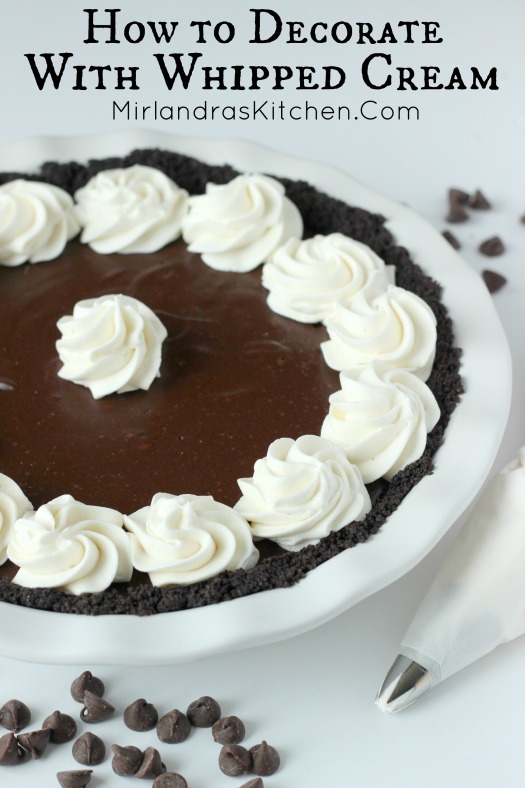 Tools In This Post:  I'm using a Wilton 1M piping tip.  Get it on Amazon or at a craft store.
I pair my tips with these disposable decorating bags.  You can find packs of 12-100 depending on how much you decorate.  You can also buy washable bags but since frosting and whipped cream is greasy and hard to wash I have moved mostly to disposables.
This Strawberry Ice Cream Sandwich Cake is gussied up with just a few swirls of whipped cream.  It makes the cake stunning!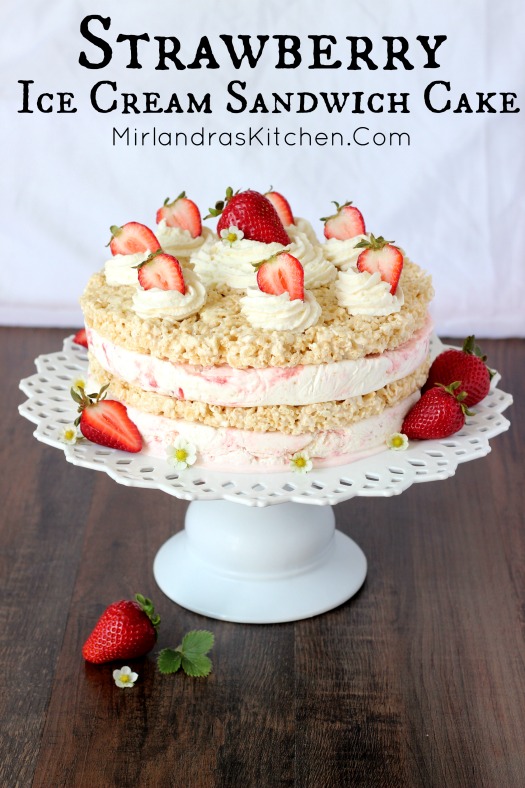 This Chocolate Cream Pie is another perfect example of decorating with whipped cream.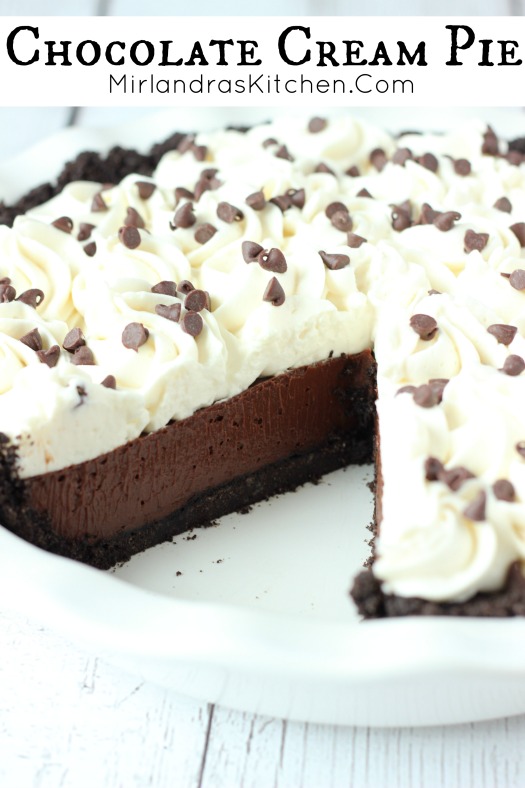 How to Decorate With Whipped Cream
Whipped Cream is always delicious and it looks beautiful swirled on dessert. Today I'm showing you how easy it is to decorate with homemade whipped cream! (This batch is enough to frost an entire cake. If you just want some cream to use for a boarder or accents try making half a batch.)
Ingredients
2

tsp.

unflavored gelatin

Knox is the name brand but any brand is fine

8

tsp.

cold water

2

cups

heavy whipping cream

I recommend getting one labeled 40%

1

cup

powdered sugar

or adjust the sugar to taste

1

tsp.

pure vanilla extract or another favorite extract such as lemon

orange, or almond

1/8

tsp.

salt
Instructions
Measure water into a small microwave safe bowl or measuring cup. Stir the gelatin into it. Set it aside while you make the other preparations.

In the bowl of a stand mixer combine the cream, powdered sugar, vanilla, and salt. Beat with the whisk attachment on high for 1 minute. This is the time to taste and adjust for additional sugar if desired)

While the mixer is running, microwave the gelatin mixture for 20 seconds or until the chunk of gelatin turns to thick, syrupy liquid.

Continue beating the cream on high while slowly pouring the gelatin into the cream in a thin stream. Beat until stiff peaks form.

Fit a decorating bag with a Wilton 1M tip and fill with cream. Apply slow even pressure to squeeze cream out of the tip while swirling to create pastry decoration.
Nutrition Disclaimer
MirlandrasKitchen.com is written to share great recipes. While we do our best to provide nutritional information as a general guideline, we are not registered dietitians and the values provided here should be considered estimates – not exact scientific data.