Simple throw together recipes for peanut butter chocolate fudge and regular fudge make great chocolate options for Fudge S'mores.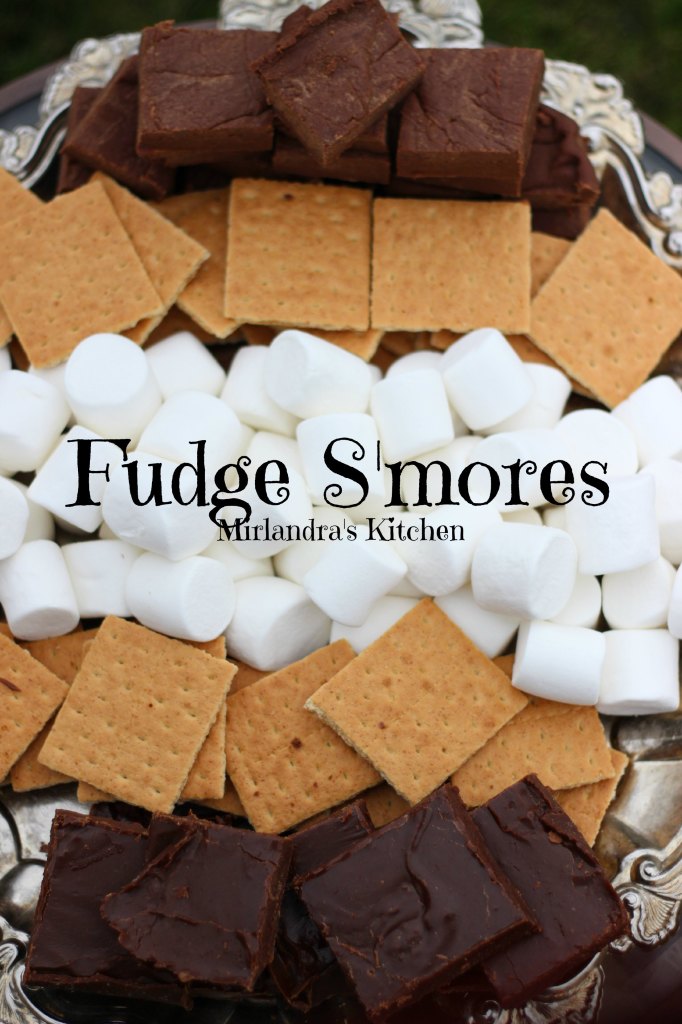 Did you ever plan to serve s'mores and forget to buy chocolate? I know that NEVER happens to me! OK, well, almost never. Fine – it happened to me!  To tell you the truth, I am somebody who really hates to run to the store for stuff. I know it does not take that long and the store is not that far away but I just hate to do it.  In the end it was a wonderful thing because we ended up with Fudge S'mores.
I had always wondered what s'mores would be like with fudge instead of chocolate and I have some super easy recipes for fudge.  Sometimes you just have to say, "why not?"  I made a batch of my Fast & Easy Fudge and my Easy Chocolate Peanut Butter Fudge in less time than it would have taken to go to the store.
In the end, I had plenty of "chocolate" for the party and the s'mores were a hit. It was fun to do something a little different and fudge lovers were more than a little bit happy! I still love traditional s'mores but this was a fun way to shake things up. Have fun around the campfire with this one!
Fudge S'mores
Ingredients
1

batch of Easy Fudge

1

batch of Peanut Butter Fudge

1

bag of marshmallows

1

box of gram crackers
Instructions
Assemble everything on a platter and set out toasting forks. Everybody will enjoy smashing a fire-roasted marshmallow unto fudge to make a unique s'more.
Reader Interactions