This Fall Candy Bark is a made up of a wonderful, rich milk chocolate base customized with your favorite candy bars and candy corn. A candy lovers paradise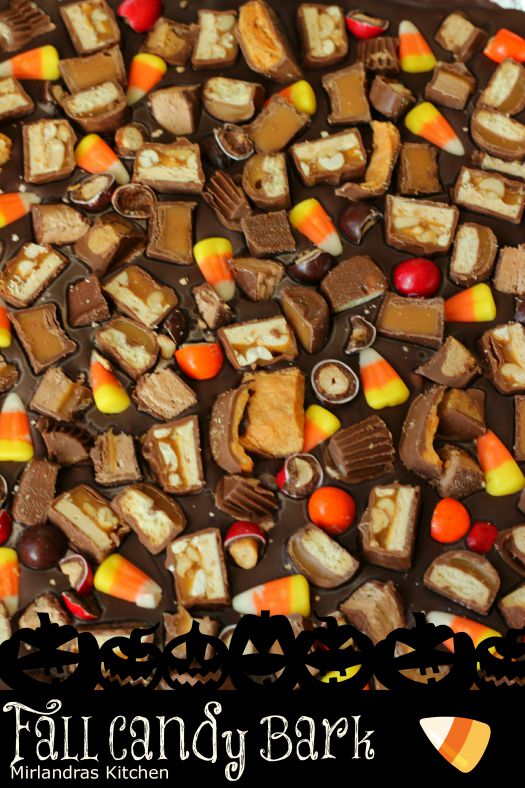 My brother loves candy, chocolate in particular with a passion I totally understand. Today is his birthday and I'm dedicating this Fall Candy Bark to him. He is going to love this over-the-top candy bark recipe.
October is right around the corner. The stores are spilling over with Halloween candy. As per usual I am just not able to wait for October 31st to start the sugar fest. I think you will love this easy and fun way to celebrate America's favorite sugar rush holiday. I know it's kind of excessive but sometimes a little excess is a lot of fun. Serve it at an elegant party and watch your grown up friends enjoy a very un-grown up moment.
This comes together in under 20 minutes. You can put any candy you want on it. Go crazy. I like to arrange the candy a few pieces at a time to get the "perfect" mix onto the bark but feel free to get creative. Throw handfuls of candy – see what sticks. Let your kids play with it. Whatever you do, you are going to love this playful fall treat.
If you like this recipe, you might also enjoy my easy fudge that is ready in minutes!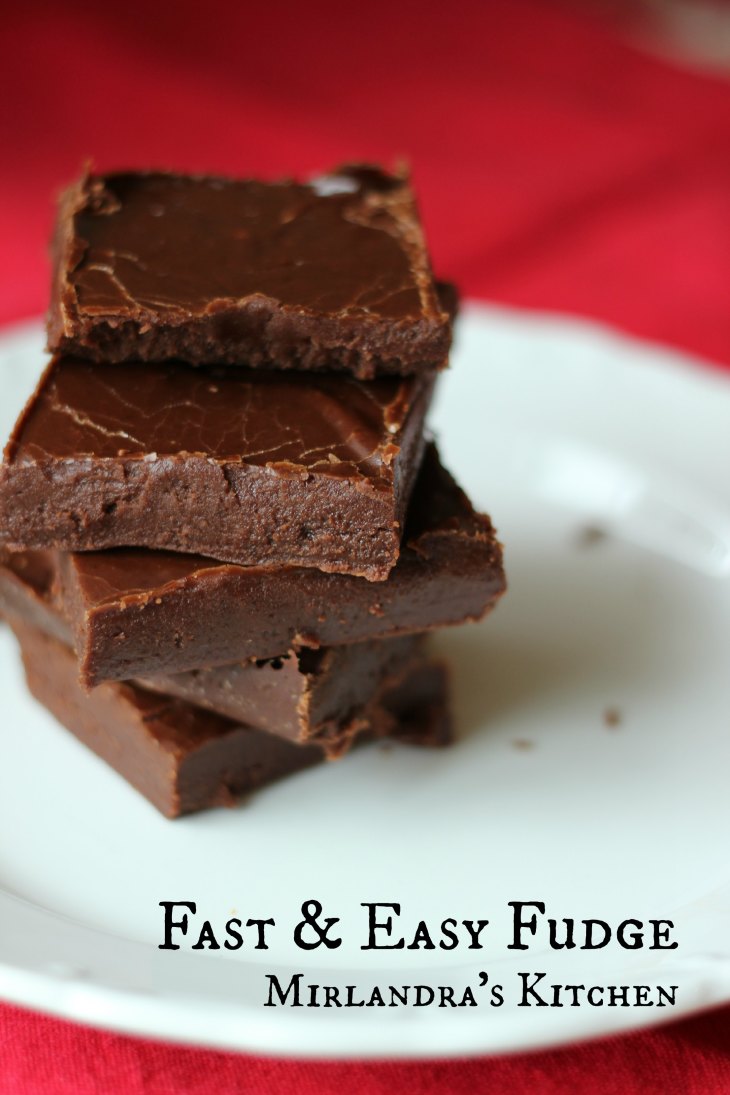 Fall Candy Bark
Ingredients
3

fun sized packages of your favorite M&Ms

4

fun sized Twix

3

mini Three Musketeers bars

3

mini Milky Way bars

3

mini Snickers bars

6

mini Reese's Peanut Butter Cups

8

pieces

Rollo candy

1

regular Butterfinger bar

25

pieces

of candy corn

2

cups

of chocolate chips

I use Semi-Sweet
Instructions
Cut up all the candy into 1/4" - 1/2" pieces or slices using a very sharp knife. Don't cut up the candy corn. Set each type on its own pile on a dinner plate.

Line a 9"x13" rectangular baking sheet with foil.

Melt chocolate chips in a double boiler over medium heat stirring until all lumps are gone. Pour it immediately onto the foil covered baking sheet. Spread until almost even with a spatula. Tap the pan lightly on the counter to even out the chocolate.

Working quickly before the chocolate sets, place the candy randomly over the melted chocolate. Take care to press each piece down into the chocolate so that it will stay put later as the bark hardens.

Set pan in a cool place overnight to harden or leave in the refrigerator until hard if you are in a hurry.

When cool, cut into pieces with a sharp knife. Store in an airtight container.
Nutrition
Nutrition Disclaimer
MirlandrasKitchen.com is written to share great recipes. While we do our best to provide nutritional information as a general guideline, we are not registered dietitians and the values provided here should be considered estimates – not exact scientific data.