This creamy, mandarin orange Dreamsicle jello salad is delightful and fun on any occasion. It is refreshingly tropical but not too overbearing.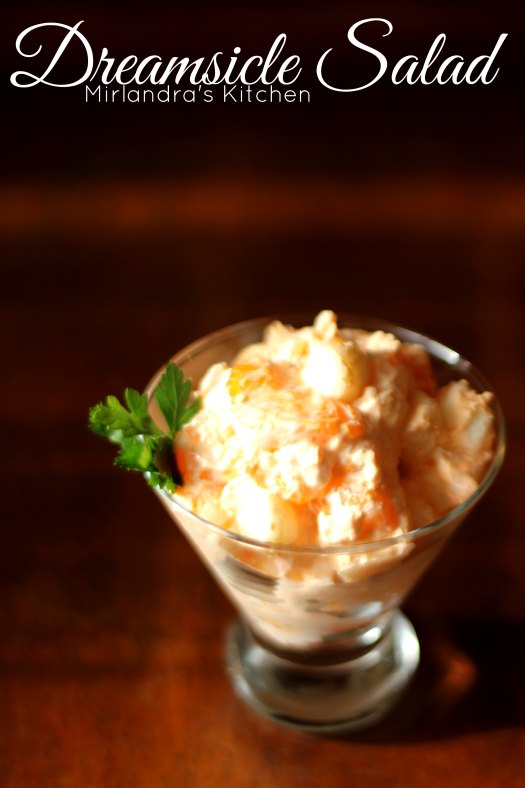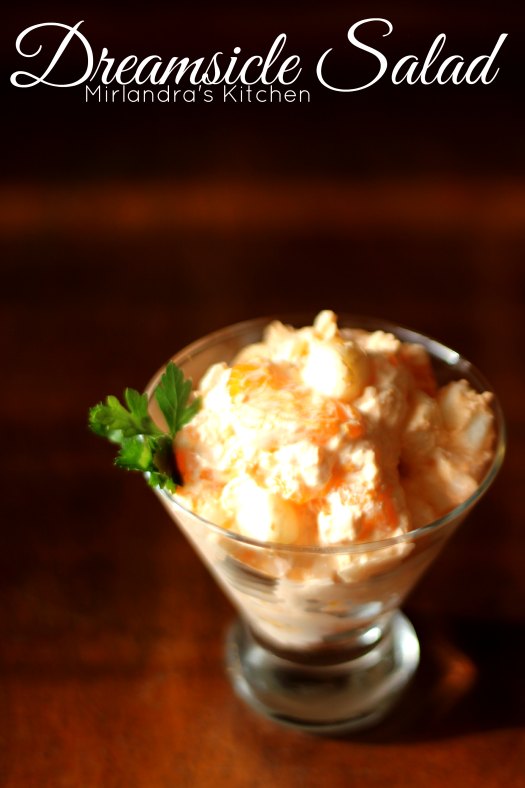 Dreamsicle JellO Salad is new at our house.  Five years ago I would have told you I did not like Jell-O or anything resembling Jell-O salad.  That was before the potluck in Nebraska.  I was visiting the great state of Nebraska (Go Huskers!) and I spent too much time talking before going in for lunch.  By then my options were Jell-O salad or Jell-O salad.  I had NEVER seen so much of the stuff. Every kind was different.  I was hungry so I tried quite a few options.  Many were delicious, but to be fair, peach Jell-O with a can of applesauce mixed in is never going to be my favorite food.  Since then I have been on the lookout for good renditions of this fun staple from the Midwest.
This summer our friends Daniel and Jeralynne Bobinski came to Jonathan's birthday party with ingredients in hand to make a Jell-O salad.  The creamy orange bowl of deliciousness they whipped up made me feel happy right down to my toes.  As it turns out, the recipe came from Daniel's mother and he has been making it for many years. They have multiple stories of dropping by the store to pick up ingredients and throwing it all into a bowl at a potluck.  This strikes me as a great option for those crazy times when you just need to pull something out of your hat.
My husband is of the opinion that there must be marshmallows and coconut, which are my additions to the Bobinski staple.  We also like it with the cottage cheese that comes with pineapple in it.  Surprisingly, that gives the perfect undertone to the orange flavor.  Otherwise the recipe remains the same as it was given to me.  It is, of course, used with permission.
Dreamsicle Salad
Ingredients
1

box of orange Jell-O (3oz)

any brand

1

pint

of cottage cheese with pineapple

2

cups

of mini marshmallows

1

tub of Cool Whip (8oz)

any brand

2

cans of mandarin oranges

drained (11oz each)

sweetened

flaked coconut to garnish, if desired
Instructions
Mix the Jell-O powder and cottage cheese together until fully combined. Stir in marshmallows.

Fold in Cool Whip.

Gently fold in mandarin oranges, taking care not to break them.

Serve in individual dishes or in a bowl.

Garnish with coconut if desired
Reader Interactions