Juicy, savory, tender beef makes these Crock Pot Beef Sliders a dinnertime favorite. Just 5 minutes of prep for a delicious dinner. Leftovers freeze well.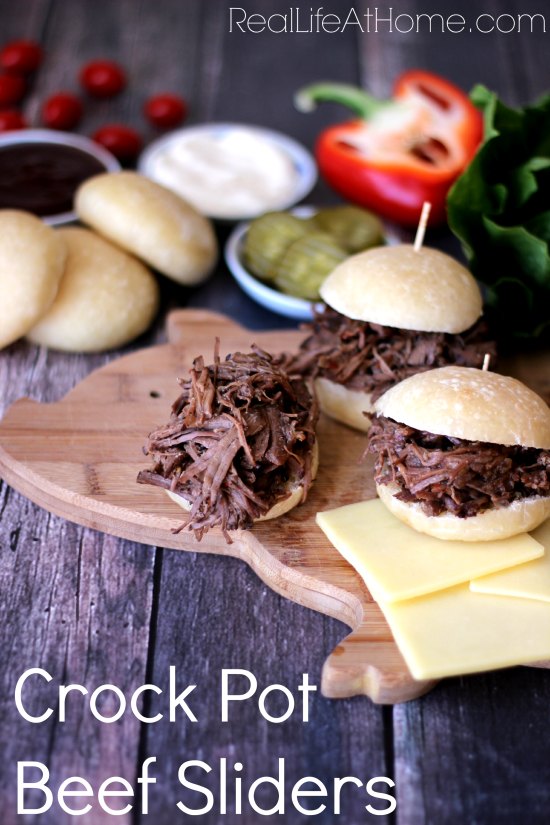 If you have been following along with me for awhile now, you will know I LOVE to cook.  I just do.  It's in my blood somehow and since I can't get it out I give in an indulge myself freely. These days I have been having so much fun writing and sharing the recipes I develop that I have accepted some guest post spots.  These Crock Pot Beef Sliders are awesome but I shared them at my friend Angie's blog at Real Life at Home.
If you like the recipes I create, you will love these hearty beef sandwiches.  You can get the recipe here.  Enjoy!