A quick and easy guide tells you exactly how to thaw a turkey.  It also covers what what not to do!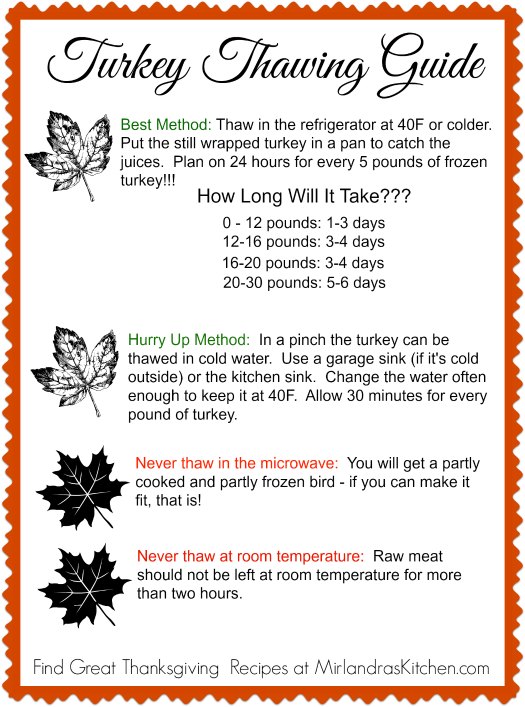 Jonathan and I wish you a safe and happy Thanksgiving full of the best life has to offer – people you love.  Please be careful when you are preparing your food.  Thawing frozen meat wrong or leaving food sitting out for too many hours can make people sick.  If you live in a cooler climate try putting a thermometer in the garage.  If it stays between 34F and 40F around the clock you can use it for extra refrigerated storage.  If you choose to do this you have to keep a close eye on the garage thermometer.  A sudden change in weather could eliminate your giant walk in refrigerator.  May your turkey be juicy and delicious and may your pan of stuffing runneth over!
Free Simple Weeknight Meal Plan!
Sign up here for your free plan and start rocking dinner!