Fun and playful, this S'mores Snack Mix is the perfect treat for a party, camping or snacking. You can make it with Teddy Grahams or the new Minions Grahams.
The 4th of July is creeping up on us and all this week I'm featuring foods that are perfect for the holiday weekend.  This yummy S'mores Snack Mix is a favorite of mine and kids love it.  It's perfect for a BBQ or passing around while you watch the fireworks paint the sky on Friday.  Best of all it whips up in just a few minutes and you can make it with your kids.
Teddy grahams or Minions grahams, chocolate chips and mini marshmallows – three easy things to toss together.  There are lots of different flavors of chips these days so feel free to go to town with peanut butter chips or butterscotch.  Teddy grahams come in a bunch of flavors now too!  The options are almost mind blowing.
I'm a traditionalist in the S'more department so I just mix the plain grahams, chips and marshmallows up and call it good. One word of caution:  I live in a very dry climate and the bags of mix I set aside to store ended up with dried out marshmallows in them.  Make what you need but don't put it in the pantry for weeks on end.  Besides, you probably won't have leftovers…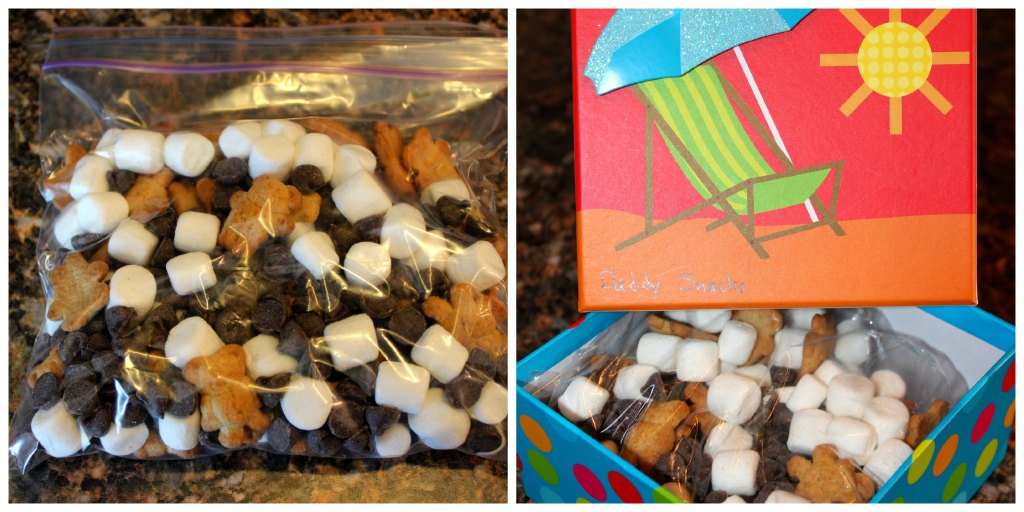 Serve it in a party bowl or bag it up in single serve bags for outings.  I even boxed some up and sent it to Dad, the biggest kid I know.  However you serve it this week, have a safe 4th of July!!!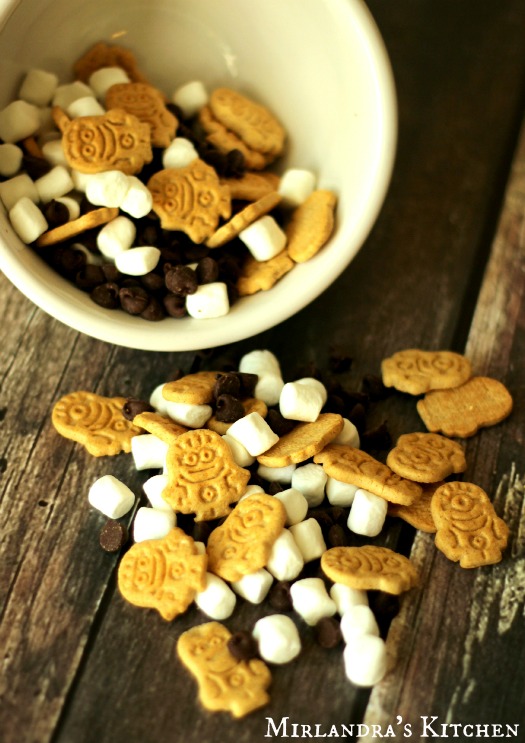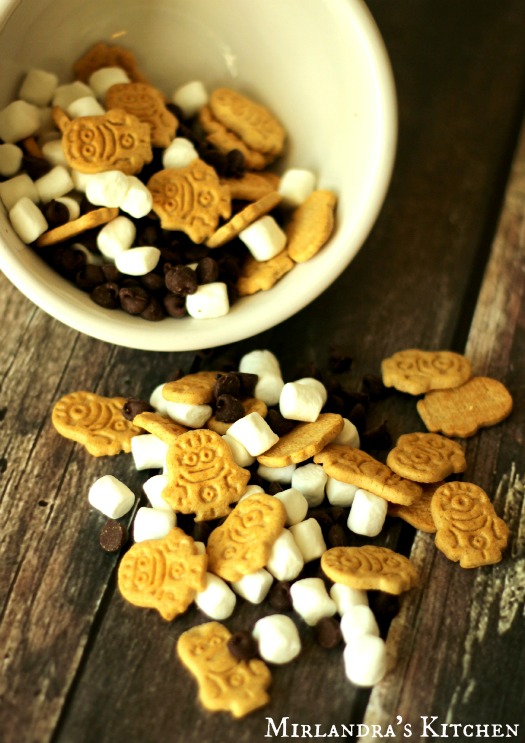 S'mores Snack Mix
Ingredients
2

cups

of mini marshmallows

2

cups

of teddy grahams

1

cup

of chocolate chips
Nutrition
Nutrition Facts
S'mores Snack Mix
Amount Per Serving (1 g)
Calories 0
* Percent Daily Values are based on a 2000 calorie diet.