Rum cake is a thing of beauty. Rich with butter, sweet and almost cloying but not quite and of course absolutely soaked with rum. Coconut Rum Cake is just a little bit more amazing.
This cake soaks up an entire cup of rum. Half the rum goes into the cake and half gets soaked into the baked cake making the entire dessert moist and succulent.
It's easy to bake but can wow a crowd no problem. You might want to make sure it's a 21 and over crowd though…
How To Make Coconut Rum Cake From Yellow Cake Mix
Full disclosure, this is a cake mix recipe. Everybody needs a few cake mix hacks in their pocket and this one is mine.
If I served you a slice of this you would probably never guess I started with a mix. If you can,that is an amazing talent you should be getting paid for somewhere.
The Best Quality Cake Mix For Homemade Quality
Frankly, a quality cake mix dressed up to show off is a wonderful thing. It's cheap, it's easy and it has the potential to go toe to toe with homemade. Just make sure you start with a quality mix.
I only buy Betty Crocker. I don't work with the company or advertise for them in any way, I just like the cake mix. I have been using it exclusively for 13 years and I'm not going back. This recipe works well with the Golden Vanilla flavor mix.
Coconut Rum Cake Is An Easy Holiday Treat
I think you are going to love the mere 15 minutes of work it takes to get this puppy on the table. Heck, it almost takes longer than that to order a pizza!
Coconut Rum Cake is perfect at dinner parties, game nights, Christmas, New Years, and of course Easter. Where will you serve it first?
By the way, it goes great with homemade whipped cream – try my all time best recipe here.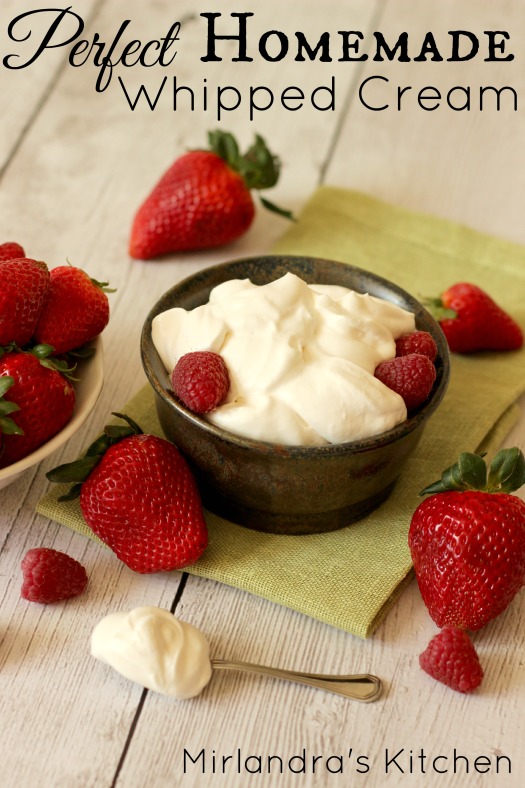 Coconut Rum Cake
Ingredients
For The Cake
1

package vanilla cake mix

1

box

instant vanilla pudding

(about 3.4oz)

4

eggs

1/2

cup

water

1/2

cup

vegetable oil

2

tsp.

imitation coconut flavor

1/2

cup

coconut rum
For the Glaze
1/2

cup

butter

1/4

cup

water

1

cup

brown sugar

1/2

cup

coconut rum
Instructions
Preheat oven to 325 degrees F. Grease and flour a 10 inch Bundt pan.

In a medium bowl, put cake mix and pudding mix, eggs, water, oil, coconut flavoring and 1/2 cup coconut rum. Whisk together briskly until well thoroughly mixed.

Bake in the preheated oven for 45 - 50 minutes. The cake is done when a cake tester comes back clean.

Let sit for 15 minutes in the pan. While the cake is resting, make the glaze.

In a medium saucepan, combine butter, water, and brown sugar. Bring to a boil over medium heat and continue to boil for five minutes, stirring constantly.

Remove the glaze from the stove and stir in the rum. Set aside.

Gently slide a rubber spatula between the cake and the Bundt pan to ensure that it is loosened and will release easily.

Carefully invert the cake onto a plate and pour 1/3 of the glaze into the Bundt pan. Slide the cake back off of the plate into the Bunt pan making sure to line up the pattern of the cake and pan correctly.

Pour the rest of the glaze over the cake and allow to sit for one hour and absorb the glaze. Gently invert the wet cake back onto a plate and allow to sit for another hour or until the next day before serving.

Serve with homemade whipped cream or vanilla ice cream.
Nutrition
Nutrition Facts
Coconut Rum Cake
Amount Per Serving
Calories 447
Calories from Fat 162
% Daily Value*
Fat 18g28%
Cholesterol 75mg25%
Sodium 145mg6%
Potassium 49mg1%
Carbohydrates 26g9%
Protein 2g4%
Vitamin A 316IU6%
Calcium 27mg3%
Iron 1mg6%
* Percent Daily Values are based on a 2000 calorie diet.
I bake with this Calphalon Bundt pan.  I love how heavy duty it is AND that it is dishwasher safe.  They make some great bake ware.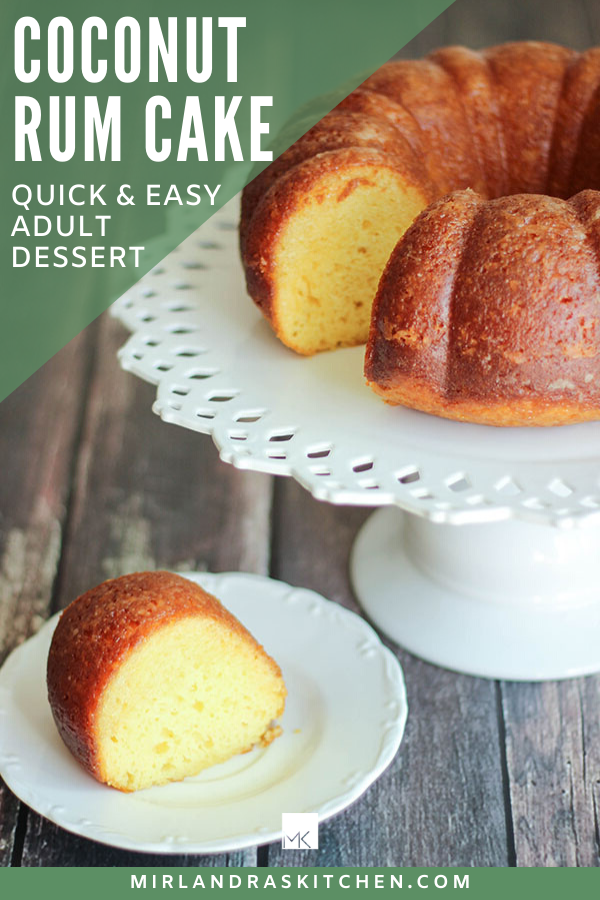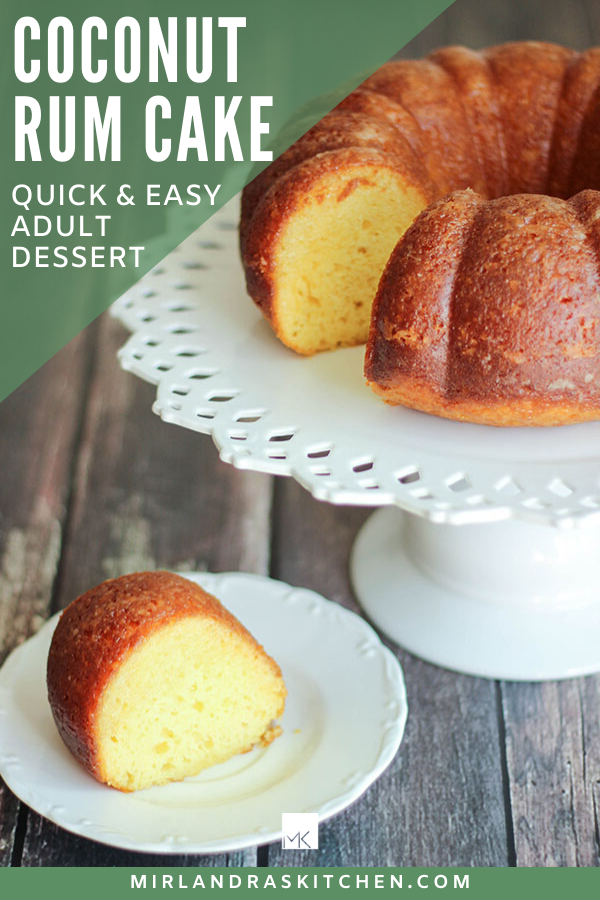 Adapted from this Rum Cake recipe.