Tender roasted Leg of Lamb is a classic for Easter and other holidays.  My simple recipe makes a perfect roast every time.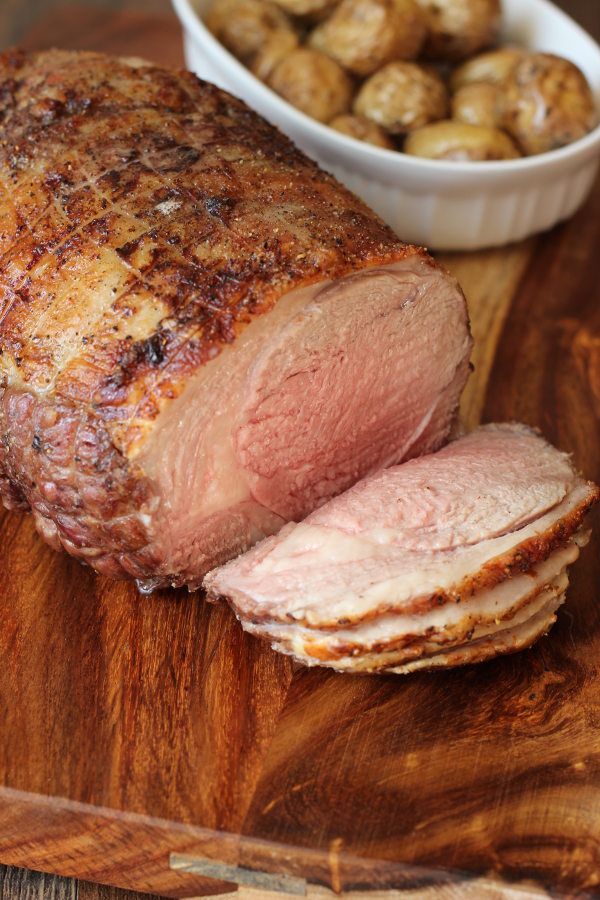 Lamb has a bad reputation in America which is sadly undeserved.  Good lamb makes an excellent dinner but you need to cook it right.  Lamb is best cooked medium-rare to medium.  Anything less is not enough – anything more is a travesty.
Cook it just right and a good leg of lamb will reward you with a tender, juicy dinner and a stunning holiday meal.
You can buy a boneless leg or a leg with the bone in.  Both cook up well but most people find boneless is simpler to carve.  It is also easier to get your hands on at the grocery store.  I tend to buy mine at Costco because the price is reasonable and the quality is excellent.
This recipe is simply seasoned with just salt and pepper but you can add garlic, lavender, thyme, or any other herbs and seasonings you like if you want something fancier.  I just like to keep it simple and let the amazing roasting method do its magic!
Happy Cooking!
Tools In This Post:  If you want your meat to come out perfectly every time you must buy a decent thermometer.  This is not a big investment and will make you an amazing cook.  This is my favorite brand.
If you cook meat even a few times a year a roasting pan is invaluable.  Many kinds of roasted meats simply must be cooked on a rack.  You don't need anything fancy, even a $20 set up is usually good enough.  I do suggest getting one that can go in your dishwasher.  This pan and rack is a nice versatile set up.
Don't miss my amazing Prime Rib recipe!  It is perfect for any special occasion or holiday.
Easy Roasted Leg of Lamb
Ingredients
Boneless leg of lamb

about 4- 5 pounds

1

tsp.

sea salt

1

tsp.

coarsely ground fresh black pepper
Instructions
A few hours before you want to begin roasting, set the lamb out on the counter to come to room temperature.

Adjust the oven rack to the lower-middle position of the oven. Preheat to 275 F.

Line a roasting pan with foil and place a rack in it.

Remove lamb from packaging and pat dry with paper towels. Rub the salt and pepper into the outside of the meat.

Place the lamb unto the rack and roast in the preheated oven and roast until the desired temperature is reached with an instant read thermometer inserted into the coolest section of the lamb:

F – 130 F for medium-rare (The lamb I cooked for the photos was pulled at 130 F)

F – 135 F for medium

This takes about 2 to 2 ½ hours depending on your oven and the weight of the meat.

When desired temperature is reached, remove the lamb from the oven and let it rest for 40 minutes while you prepare any side dishes you want to serve.

Increase the oven temperature to 500 F and return the lamb to the oven after resting. Roast until the outside is dark brown and crispy, about 15 minutes. Remove from the oven and let rest another 5 minutes.

Remove twine with kitchen shears and transfer the lamb to a cutting board. Slice into ¼" slices and serve.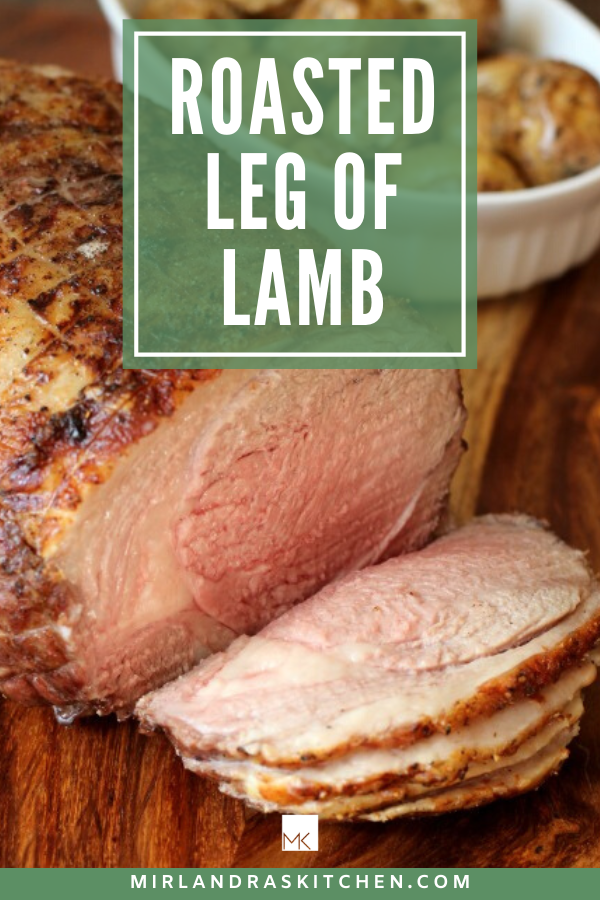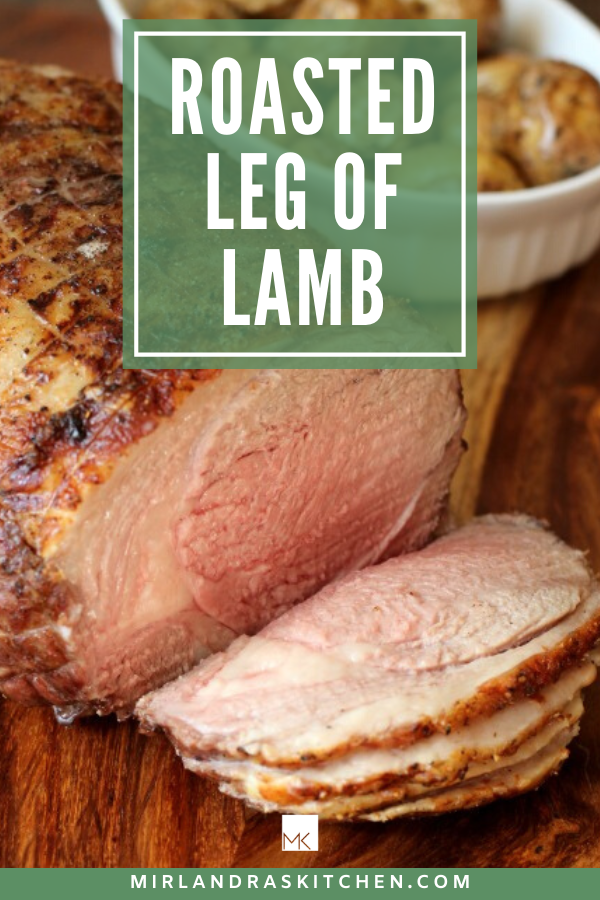 The cooking method in my recipe is adapted from Serious Eats.