We Came. We Saw. We ATE. And then we ate some more and some more and some more. Feast Portland 2016 was amazing.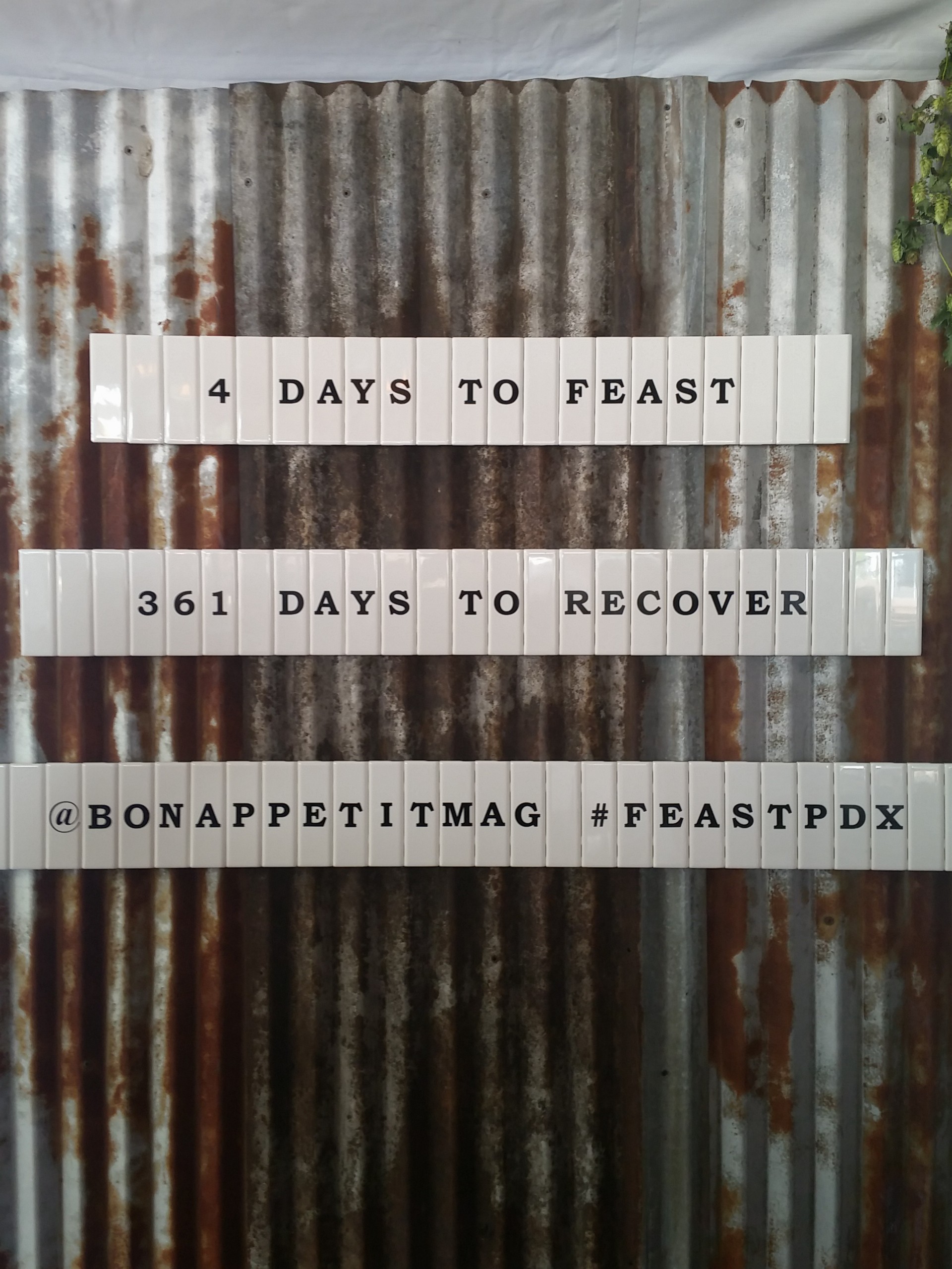 Feast runs from Thursday – Sunday and we kicked off the weekend with the Sandwich Invitational Thursday night. 14 great chefs suit up and compete against each other for the judges and for the people's choice of best sandwich! Anything goes, even the idea of "bread" is pretty flexible here. Many other local drinks are also available along with the sandwiches.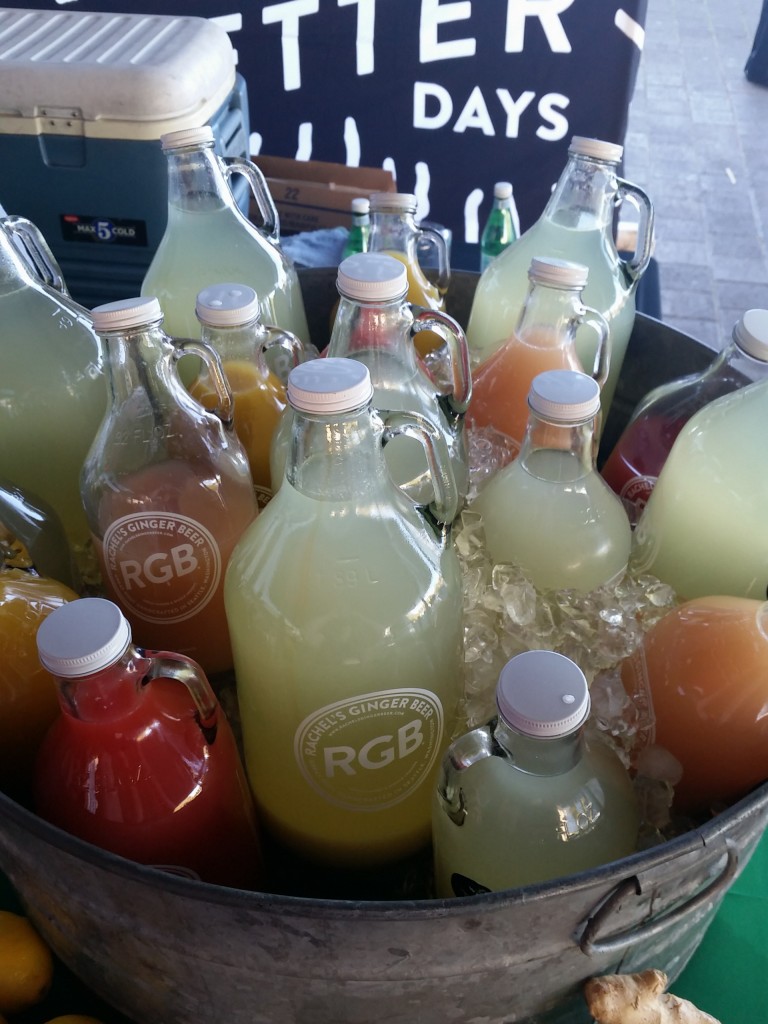 Of all the things drank, this tart refreshing drink from Rachel's Ginger Beer narrowly edged out the competition to be my favorite.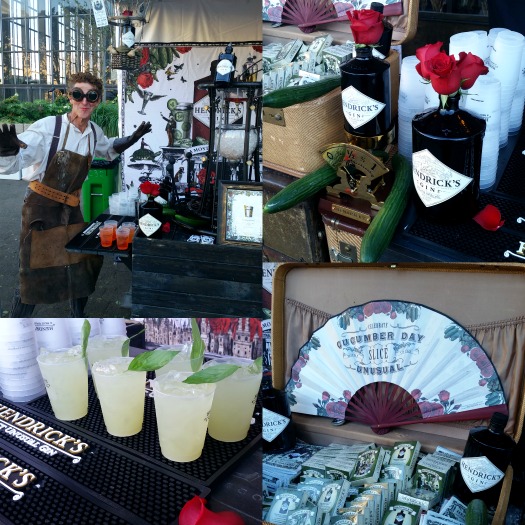 Of the things we saw, the Hendrick's Gin booth was the most creative and the most beautiful. And yes, it was the most odd.  They pour a mean (and giant) cocktail!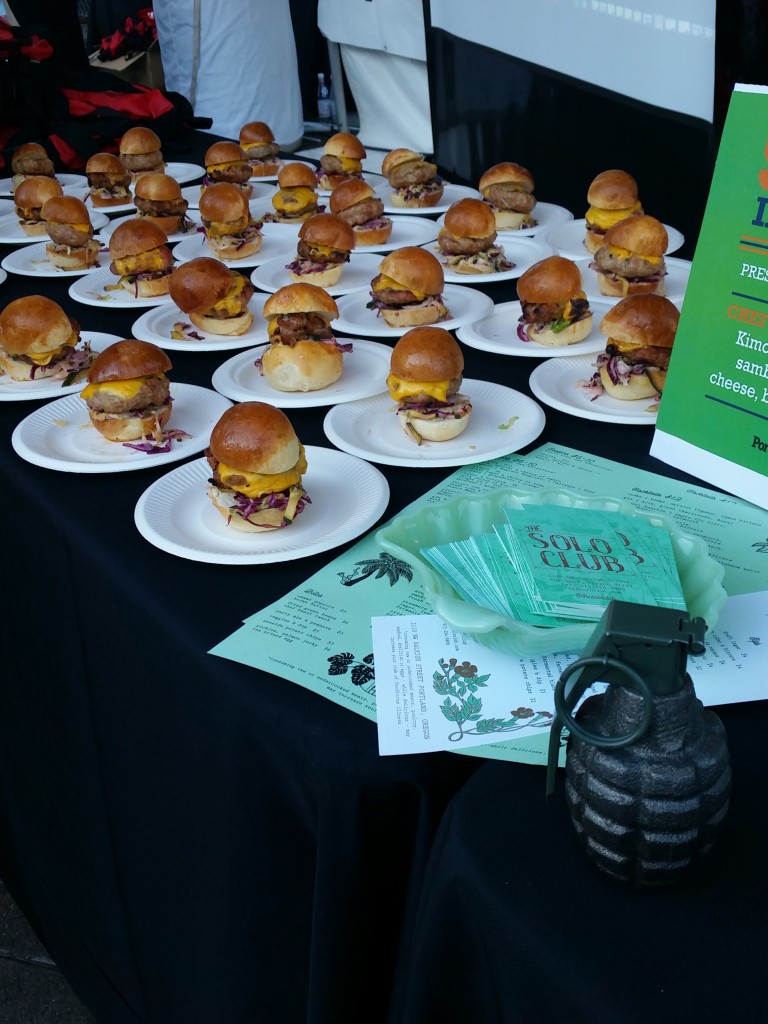 Of course the Sandwich Invitational is all about sandwiches.  We saw a lot of pretty funny and some downright amazing offerings!  Jonathan's favorite item of the evening was a smoked oyster mayo that somebody used as part of a sandwich.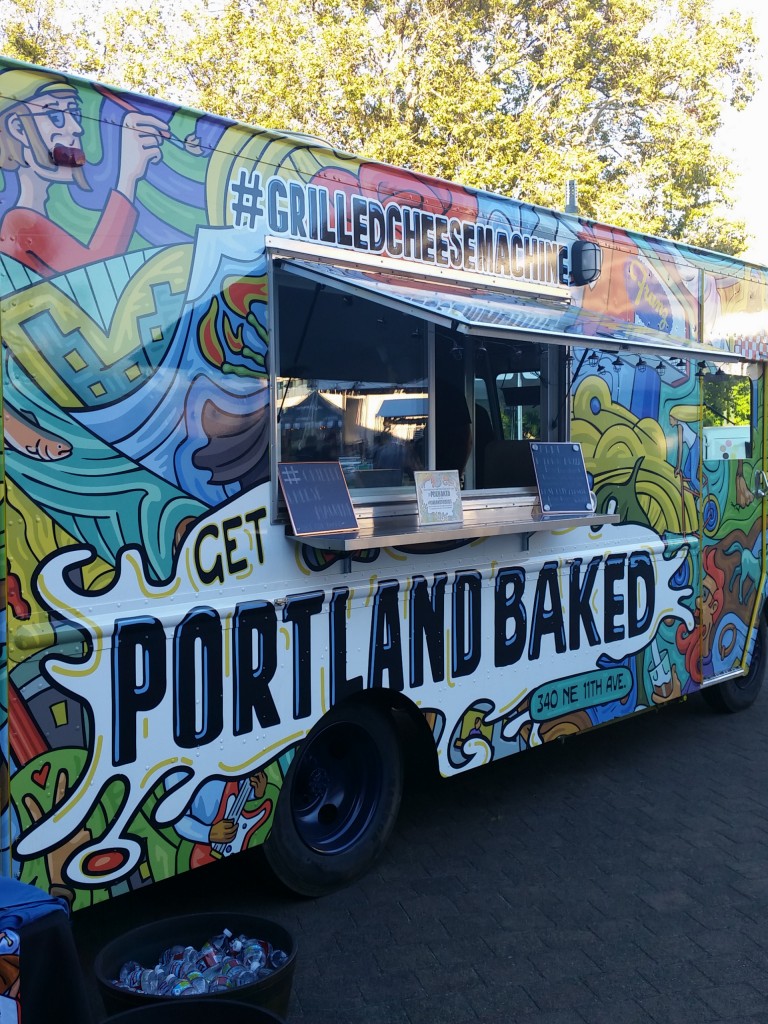 We both loved the classic grilled cheese sandwiches that Portland Baked brought to the party.  Their #grilledcheesemachine is fun and the bread is amazing, flavorful with a great chew!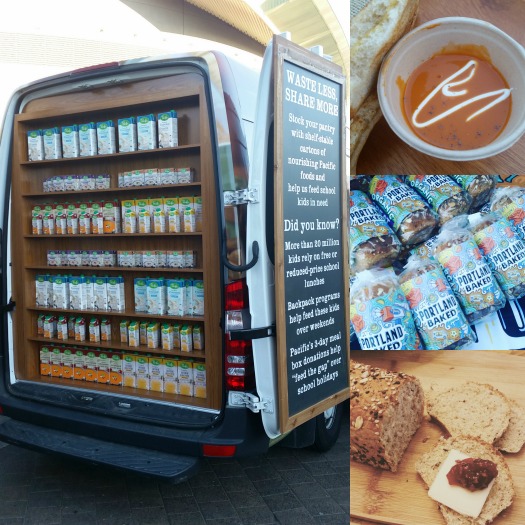 Pacific Foods brought an entire truck full of their wonderful soups including my new all time favorite the Organic Roasted Red Pepper and Tomato.  Since we are giant food geeks (and maybe had just been hanging out at with the guys over at Hendrick's Gin) we had to take our grilled cheese over to the soup and eat them together.  Portland Baked was also kind enough to send home a baby loaf of the bread I loved so much.  Jack and his cousin Audrey loved having it for breakfast!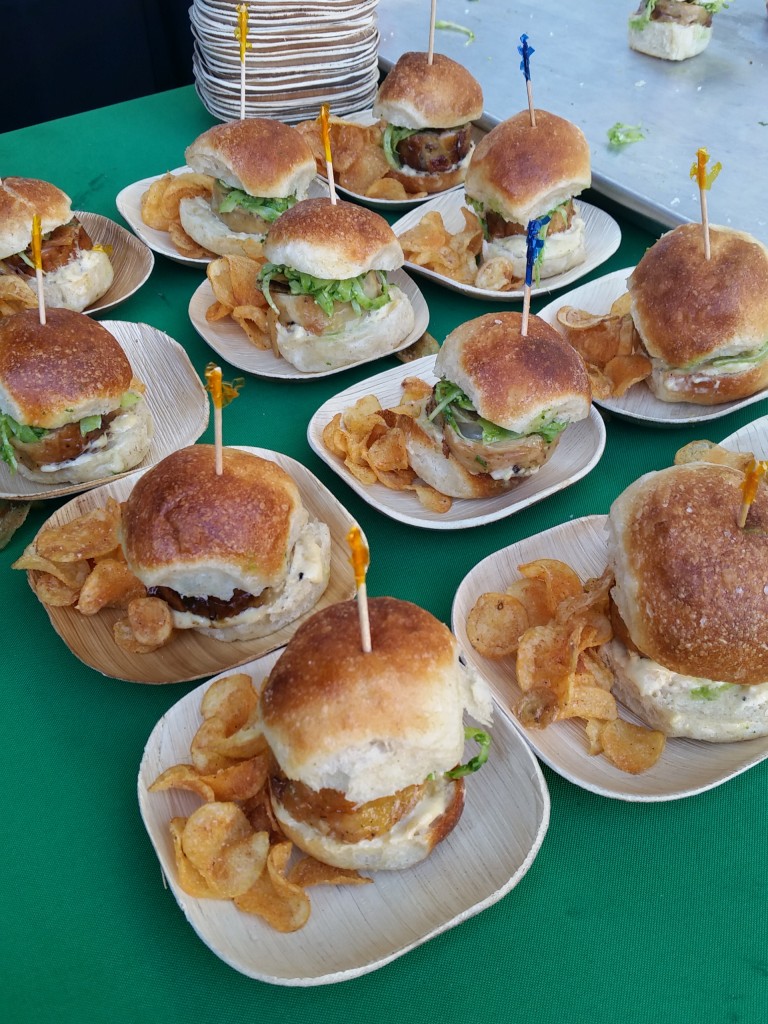 We feasted. And we ate our fill of amazing sandwiches. And then when we were full we ate some more…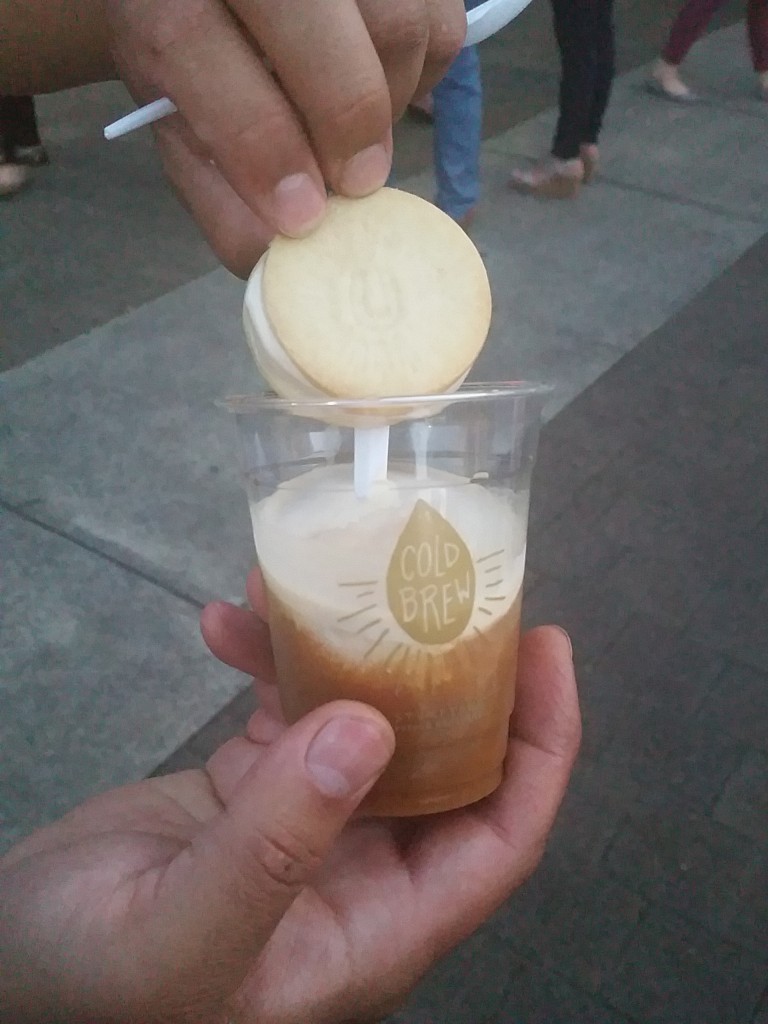 There may or may not have been really good Tequila.  Did I mention the people at Feast really know how to throw a party?  By the end of the evening the DJ was playing the Macarena and we were dipping our ice cream sandwiches into Stumpton Coffee.  Don't laugh at bad late night photo!  Did I mention the gin and tequila?  We poured ourselves into bed sometime in the wee hours of the morning and got up early the next morning to start it all again!
Friday and Saturday were a whirl of food events and taking in the sights of downtown Portland.  It is a beautiful city and quite eclectic.  I always enjoy our time there!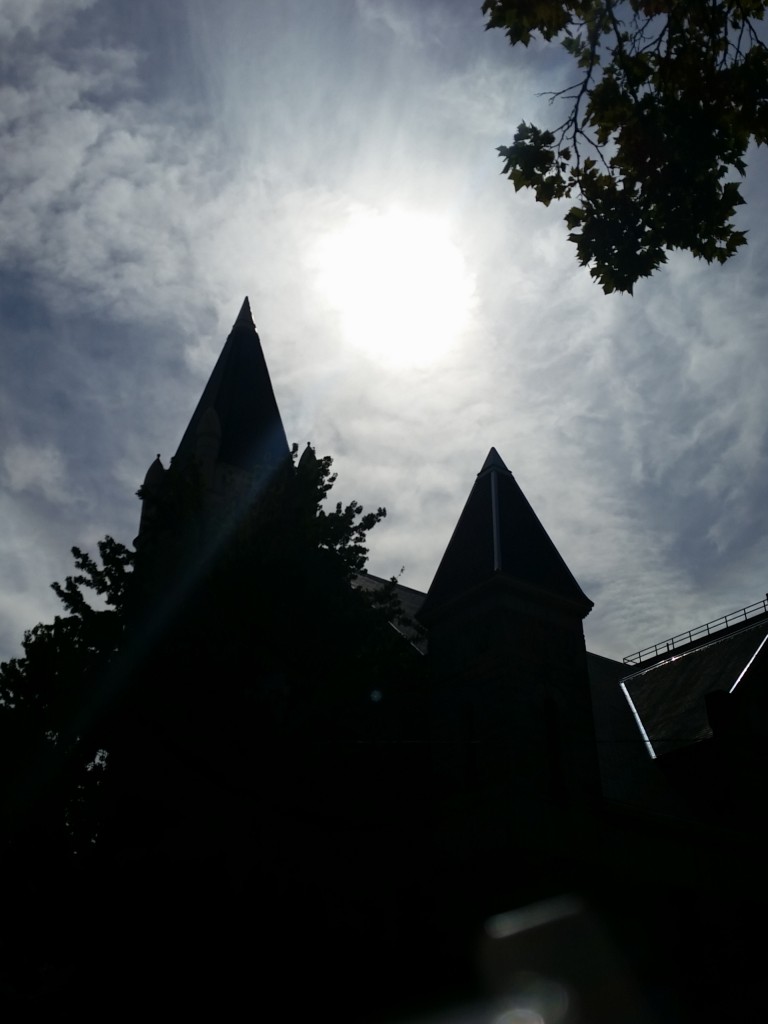 On Friday and Saturday we hit the both Grand Tasting events.  In general I would suggest you pick Friday or Saturday to attend.  Most companies showcase the same food and drinks both days so unless you are a true die hard pick one and enjoy a different event on a different day.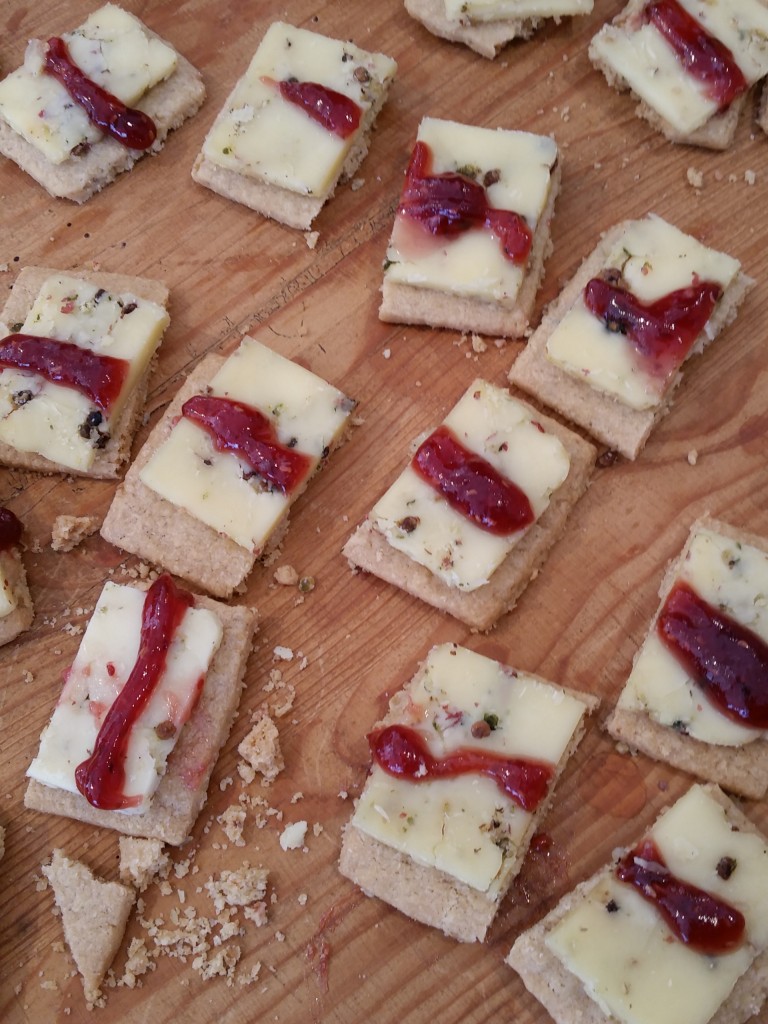 It was a hard choice but my favorite nibble from Friday was this Face Rock Raspberry Peppercorn Cheesecake Bite by Face Rock Creamery out of Bandon, OR.  They used Effies Oat Cakes with Face Rock Harvest Cheddar and Local Raspberry Preserves for perfect sweet and zesty nibbles.  They stood out among really great food.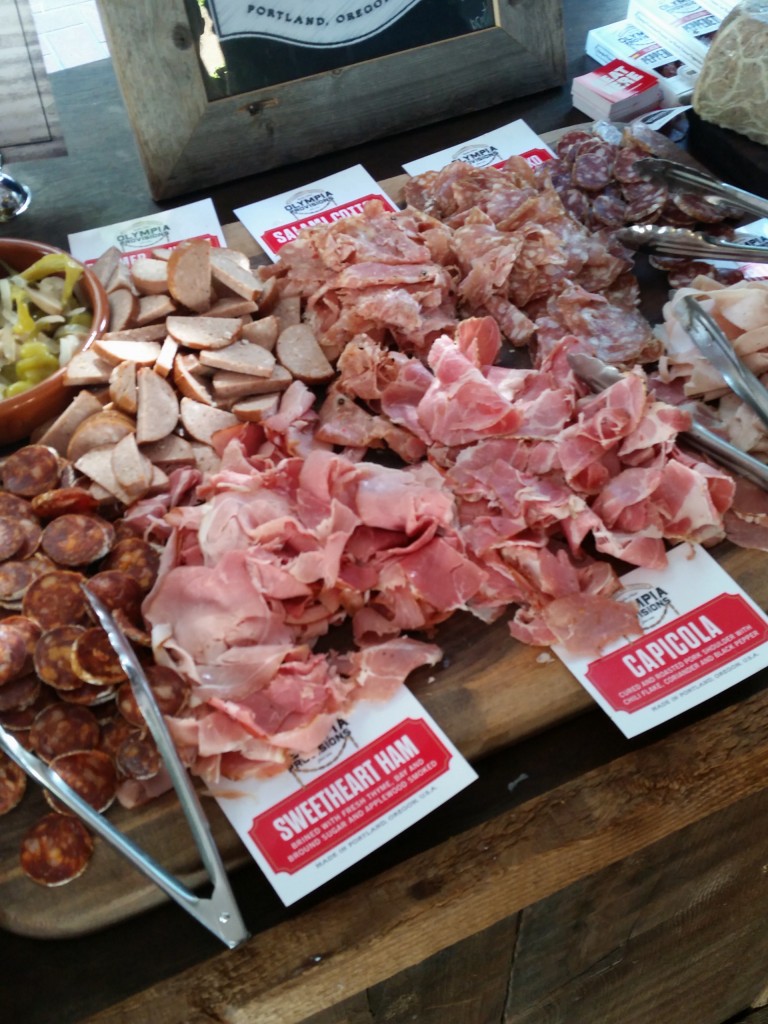 Jonathan's favorite was of course the wide selection of cured meats that Olympia Provisions brought to the event.  They were showcasing a new salami of the month club and I think he would love me forever if I signed him up for Christmas!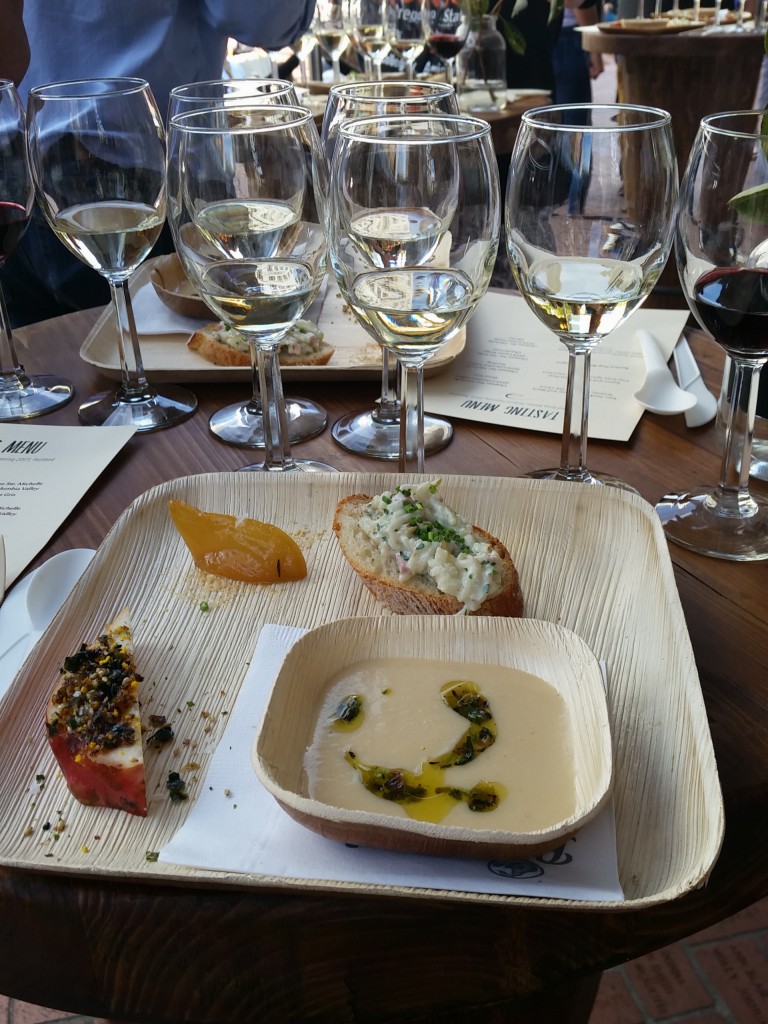 One thing we both really enjoyed was a pear and wine pairing put on by USA Pears.  If you attend the grand tasting I suggest you hit their tent first because the line gets pretty crazy.  The tasting is phenomenal and worth the wait!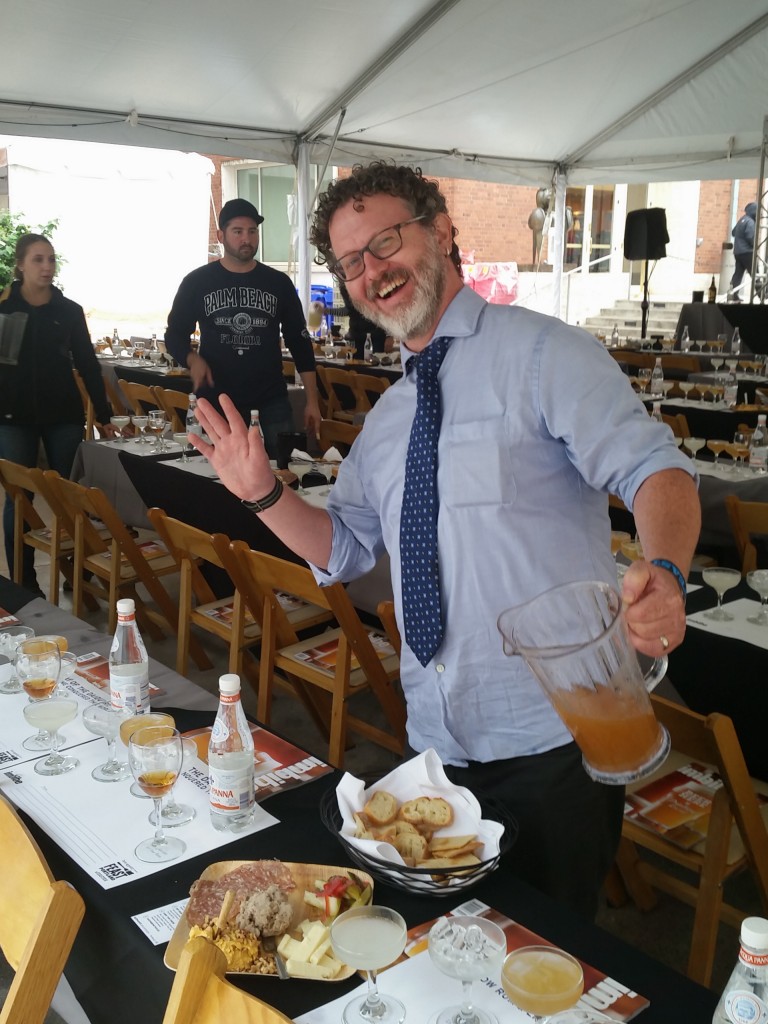 I finished out the weekend on Saturday with one of the Drink Tank sessions while Jonathan took Jack on a special Father / Son date to OMSI. Everybody had a good time.  The Drink Tank I chose was The Day of The Daiquiri: How Rum and Lime Conquered The World.  As you can see above, the bar tenders were great fun!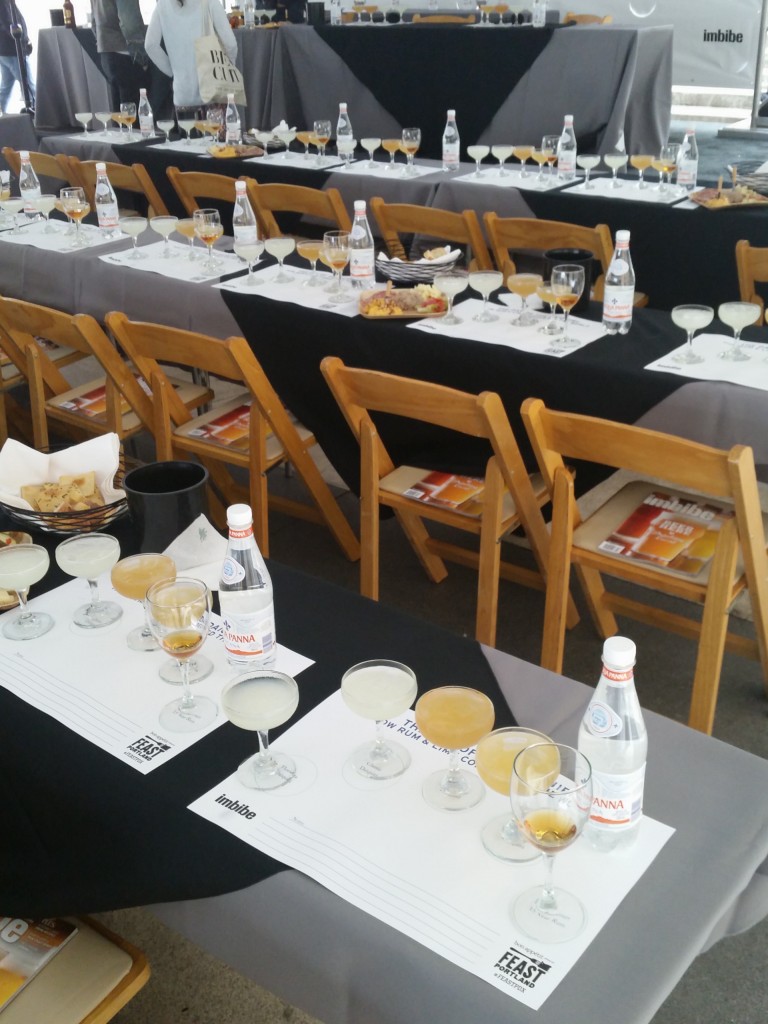 We sampled several different varieties of daquiri and heard a few different perspectives on the history of the drink.  I always picture a girly strawberry creation when I think of a daquiri.  I had my eyes opened to all sorts of new possibilities!  The balance of lime and rum, particularly the white rums was delightful and fun.  This will be a new favorite in our kitchen going forward.
All in all it was quite the weekend.  Amazing food, great parties, lessons in cocktails and a few new friends to boot.  We are really hoping our schedule will allow us to attend again next year and try some of the events such as Smoked and Brunch Village that we could not quite squeeze in this year.
Reader Interactions