A great recipe for Chicken Marsala with tender chicken in a silky wine sauce full of mushrooms and shallots.  This is a 40 minute feast anybody can make!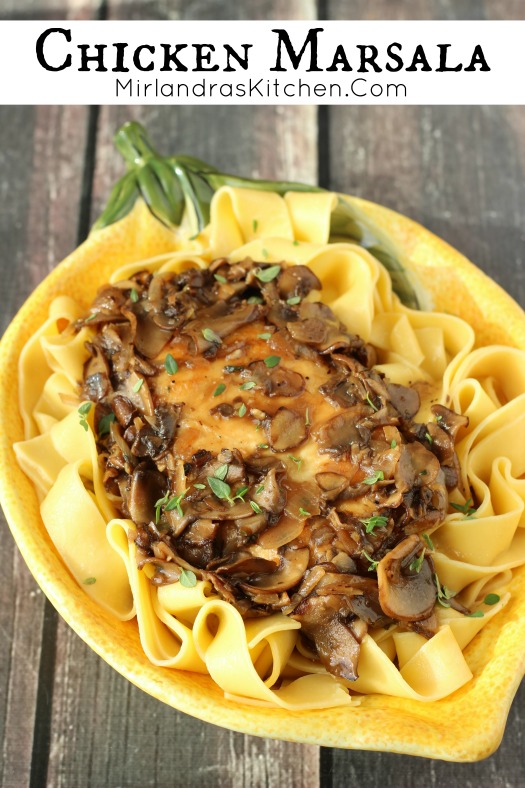 Years ago  I took my mom out for a special dinner and we ordered some Chicken Marsala but it was HORRIBLE and I wrote it off as something that sounds wonderful but that should never, ever, ever show up on the dinner table.  It has been off my radar ever since.
A few weeks ago I read that Chicken Marsala was one of the top 10 recipes searched for in 2016.  Suddenly I had to find out what I was missing! Some quick research for good recipes and I was off to the store for wine, mushrooms, shallots, thyme, pasta and a TON of other things.  (Who are we kidding?  I never leave the grocer store without looking like I'm trying to feed the entire neighborhood and maybe another adjoining neighborhood too.)
The Marsala wine itself was hard to find.  After several of my usual places failed me I called a specialty store who kindly informed me that Marsala was only sold at the liquor stores.  It turned out the one I bought was about 18% alcohol.  In many states you may do well to try the liquor store first.
My kitchen experiments put the restaurant meal from years ago to shame!  I ended up with tender chicken in a lovely wine, mushroom and shallot sauce over pasta.  And it only took 40 minutes!  The steps are not complicated but there are a lot of them.  If you are newer to cooking just make sure to read through the entire recipe before you begin and let me know if you have questions.
The Chicken Marsala project was so much fun I'm going to use 2017 to experiment with some other dishes I have never really tried to make before!  Is there anything you have never attempted that you are planning to try soon?  Drop me a comment and let me know!
Tools In This Post:  The secret to the silky sauce in this Chicken Marsala is gelatin!  It is easy to cook with and can usually be found on the baking isle of your grocery store near the Jell-o.  It looks like this.
I use a Cuisinart Food processor like this one to save a lot of time when I'm cooking.  It is one of my kitchen work horse tools that I can't live without!
Love a good chicken recipe? Check out my amazing Chicken Salad.  It gets rave reviews!!!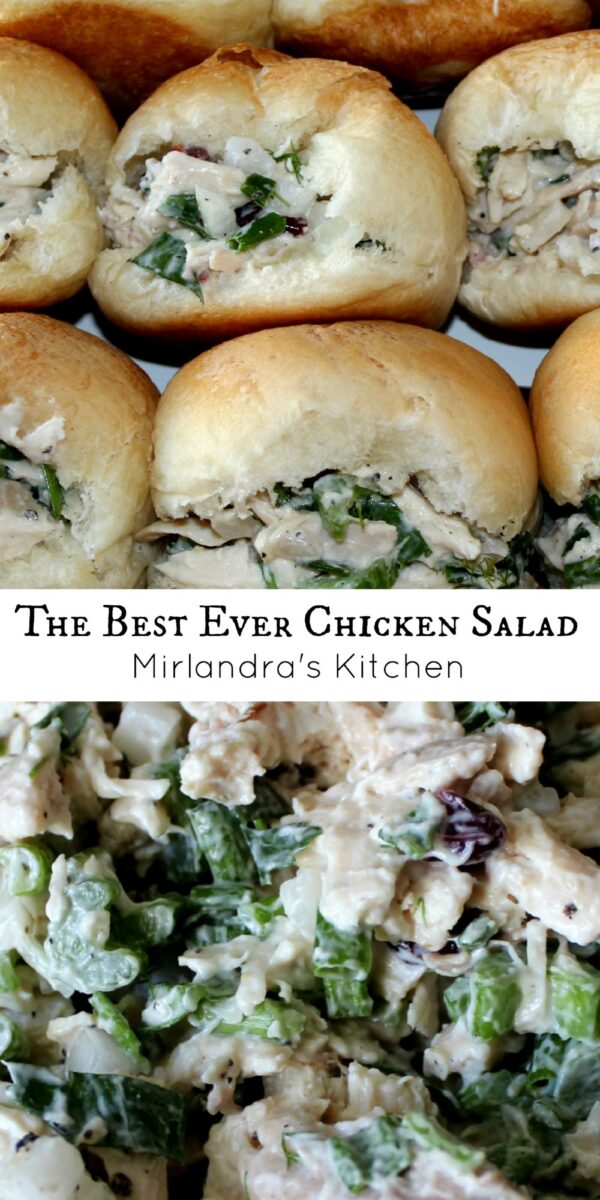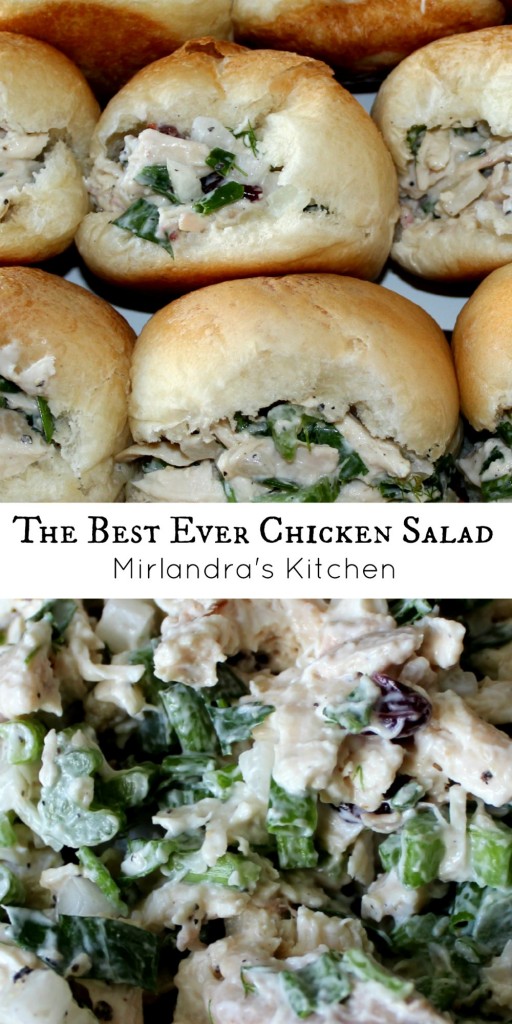 Chicken Marsala
Ingredients
1 1/4

cups

good quality Marsala wine

see note

3/4

cup

good quality chicken or beef stock

homemade if you got it!

2 ½

tsp.

unflavored gelatin

or one packet

4

boneless

skinless chicken cutlets (1 ¾ pounds total)

½

tsp

salt

½

tsp.

course ground black pepper

½ - 1

cup

all-purpose flour

for dredging

1/4

cup

olive oil

8

oz

cremini mushrooms

4 - 6

medium shallots

about 9 ounces total, minced

2

tsp.

minced garlic

1

tsp.

minced fresh thyme leaves

additional to garnish if desired

3

Tbsp.

butter
Instructions
Combine wine and stock in a large measuring cup. Sprinkle the gelatin all over the surface and set aside.

Use a meat mallet, a rolling pin, or a strong wine bottle to pound the chicken cutlets until they are no more than ¼" thick. Sprinkle salt and pepper over both sides of each cutlet. Dredge each cutlet in flour on both sides and set aside.

Slice the mushrooms thinly (I use a food processor with the slicer blade attached) and set by the stove. Mince the shallots and set them by the stove too. (Tip: I slice my shallots in the food processor and then finish mincing by hand.)

Heat oil in a large skillet over medium-high heat until it is simmering but not smoking. If your skillet will not fit all the chicken, work in batches. Add the chicken to the oil and cook about 3 minutes on each side until the chicken is cooked through (160 F on a thermometer) and brown on both sides.

Do not drain the oil. Add the sliced mushrooms and cook stirring quite frequently until the mushrooms have released their juices and browned well, about 10 minutes. Add the minced shallots, garlic, and thyme and cook, stirring, until the shallots are translucent, about 2 more minutes. Add additional oil at any point if needed to prevent burning.

Pour the Marsala mixture into the pan with the mushrooms, making sure to scrape all the gelatin into the pan. Bring to a boil whisking until the liquid is reduced by half to three-quarters. Add the butter and continue to whisk constantly until the sauce comes together and takes on the consistency of heavy cream. Taste and add additional salt and pepper if you need it.

Return the chicken to the pan and spoon the sauce over them to warm them through. Serve over thick noodles such as Egg Pappardelle (I used the Trader Joe's Egg Pappardelle).
Notes
Do not go to the grocery store and buy Holland House Marsala Cooking wine. It is disgusting and has nothing to do with true Marsala wine. The real stuff is not too spendy. A decent bottle will run you about $12. It is a fortified wine and in some states this means you need to find it at a liquor store. I prefer a sweet Marsala wine but you can choose a drier version if you like. The sweet version brings out the flavor of the shallots nicely!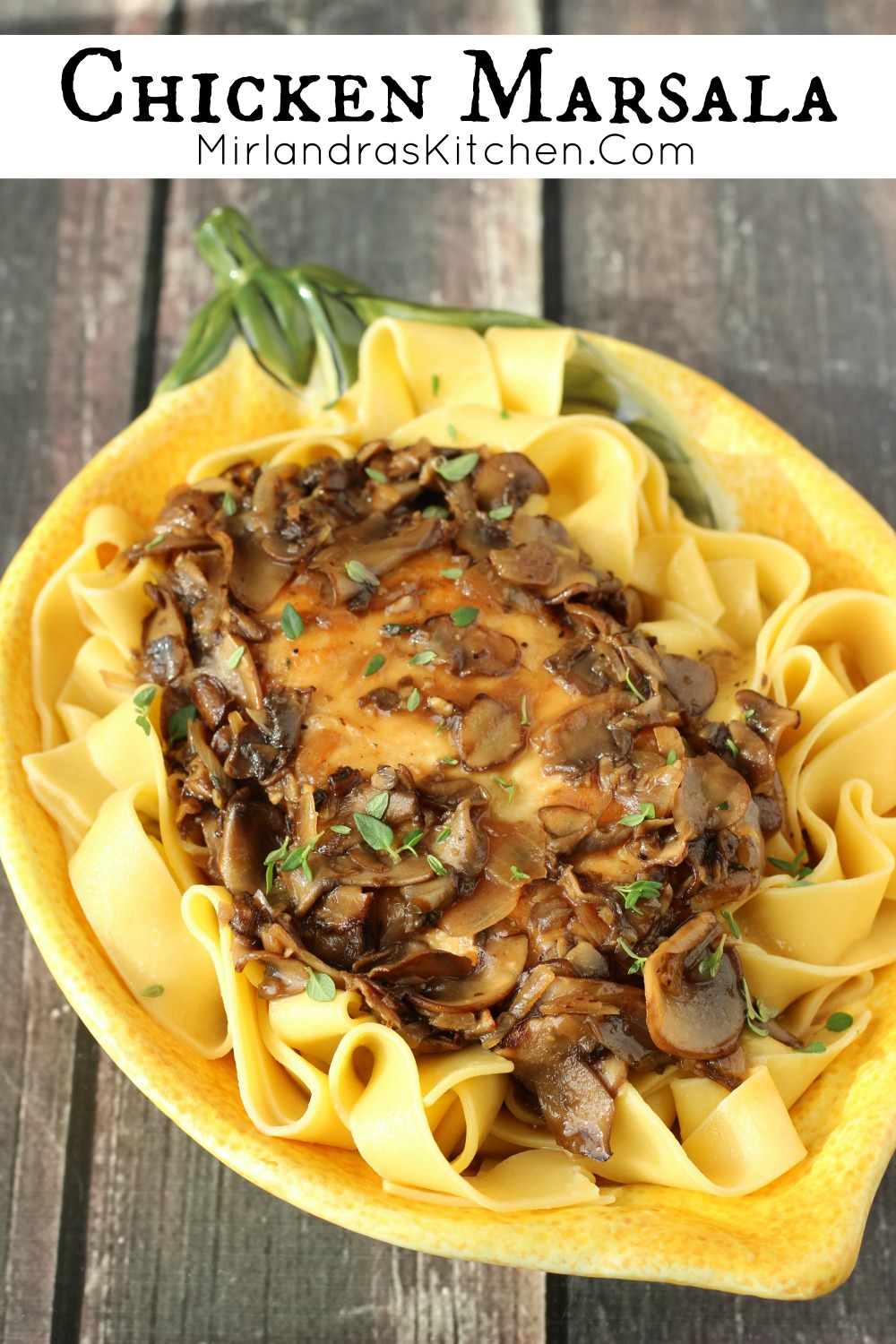 This recipe was originally found on Serious Eats.  I have made a few personal modifications.