Learning how to read a recipe is the KEY to cooking well but most people are never taught this simple skill!  Being able to read a recipe gives you the freedom to cook restaurant quality food at home whenever you want.
A recipe is like a map.  If you don't understand the directions on the map you won't be able to get where you are going.  If you don't know how to read the recipe it will be very hard to get the meal you are cooking to turn out the way you want it to.
What if I told you that you could learn everything you need to know to truly nail recipe in minutes??? Impossible right?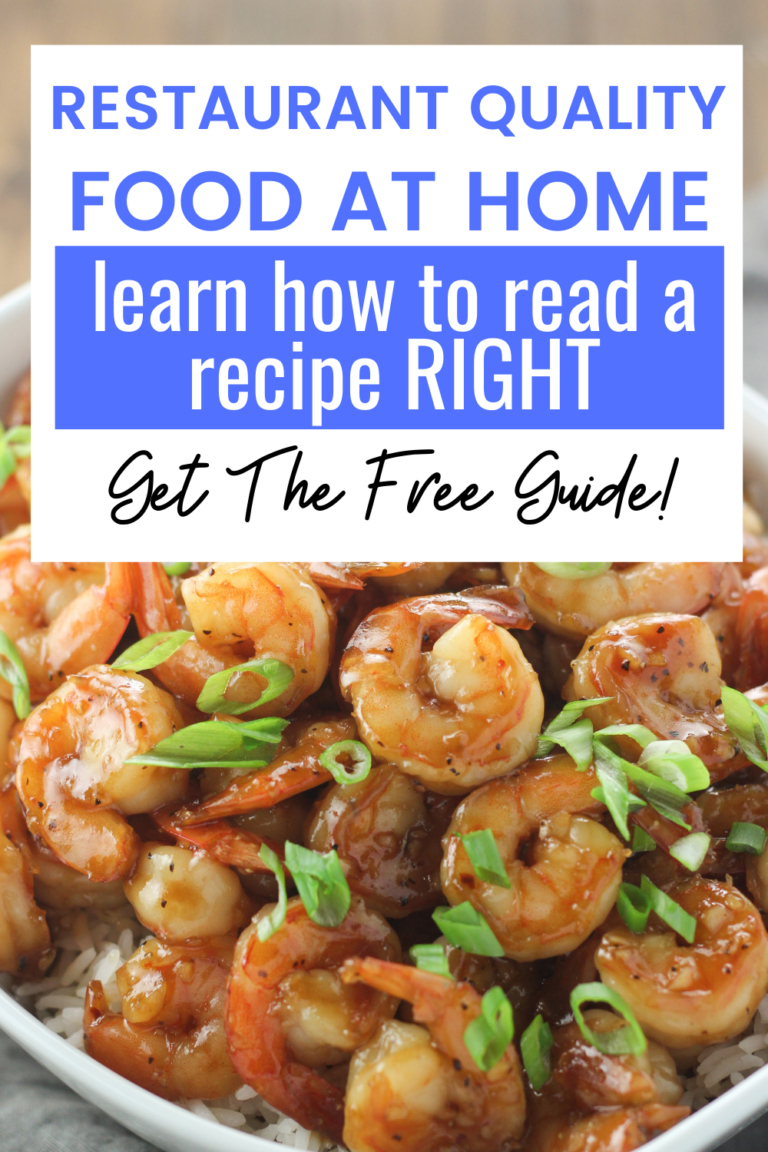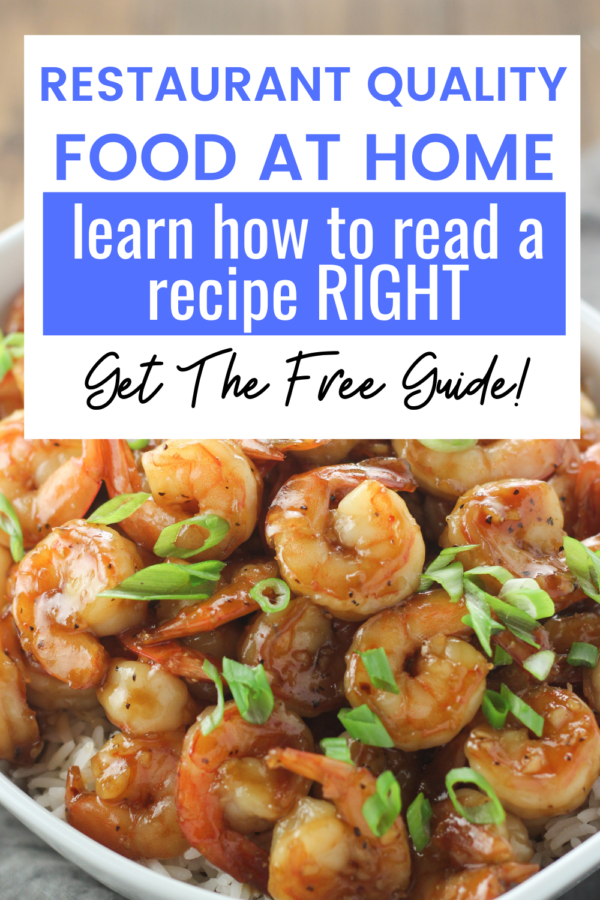 Learn To Read a Recipe in 3 Simple Steps
Well nothing is impossible with this amazing FREE guide to learn how to read a recipe.  Just download the quick start guide and you are on your way.
My simple breakdown will teach you how to read a recipe in three easy steps for cooking success.
And it's FREE!
It is also print ready so you can keep a copy handy in the kitchen or with your cook books if you like.
There is additional helpful information in the guide like:
Pro Tips from an Experienced Home Cook
Measuring for Success
Baking Secrets
Learning how to never overcook something by accident again
Explanation of Common Recipe Terms
Tips on Basic Cooking Tools
Yep, everything you need to be a great cook in one handy guide!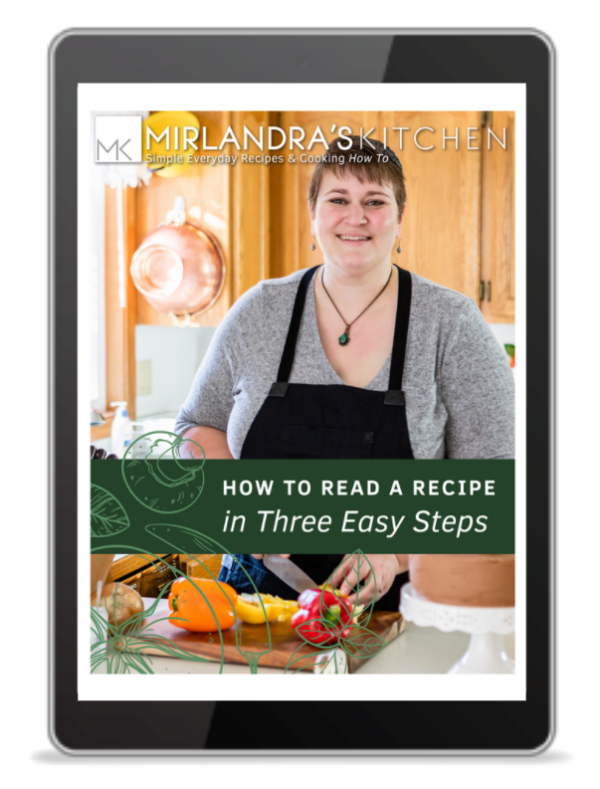 How do I get it??
This free guide is available exclusively to readers on my mailing list.  If you aren't on the list, now is your chance to grab this life-changing guide for FREE!
Grab your free How to Read a Recipe Guide today by entering your email below!
If you are an existing member filling out the form below will just get you the freebie – it won't add you twice!
Give Me Your Feedback!
Do you love this guide as much as I do? Has learning to read a recipe completely revolutionized your life like it has mine??
Do you have an idea that could make it better?
Tell me about it at [email protected]