Tri-tip is great for grilling.  A easy flavorful marinade and quick cooking time make this delicious beef perfect for date night, family dinner or a party. It is also wonderful for toasted sandwiches or in hearty salads.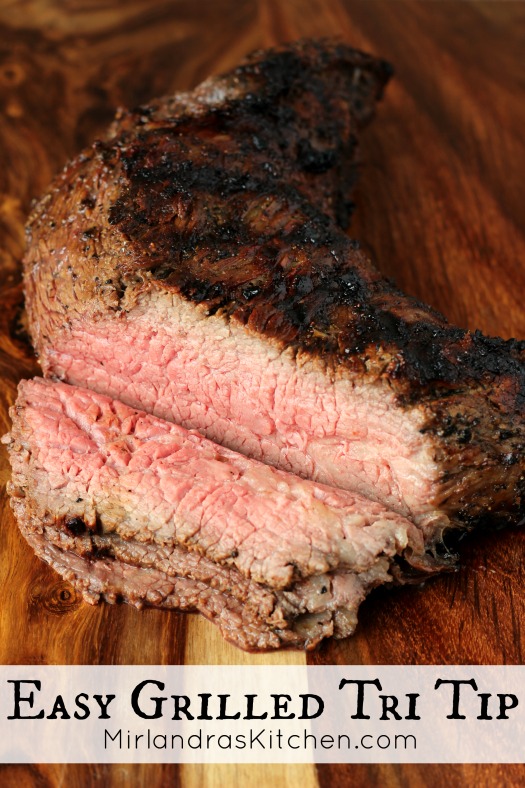 The Tri-Tip is a wonderful cut of meat. When properly prepared, it is wonderfully juicy and tender. Fortunately, it is extremely easy to make.
The first Tri-Tip I ever prepared was a disaster. I failed to marinate the meat and overcooked it, which resulted in a large, tough piece of what could have been very wonderful meat. At the time, I was a college student with a small food budget so I choked down every last piece. I knew that I could do better. I learned from my mistakes and after years of cooking, I've learned to marinate meat and use a thermometer… What a crazy concept.
This is my best Tri-Tip recipe so far. We shared the last one we cooked with friends… but only one of them got to have any: she ate every tender morsel before her husband got home. Afterward, the husband told me that he heard it was good. Apparently, we need to make another one and ensure that he gets some.
By the way, guys, Valentine's Day is in three weeks…  My wife and I don't enjoy the crowded restaurants much on Valentines day but a well cooked meal at home is always a treat.  You might want to grill a Tri-Tip to kick off your romantic evening!
Tools In This Post:  Cutco makes a great knife that creates clean, precise cuts and is great for cutting thin slices of Grilled Tri-Tip.  If you don't sharpen your own knives this is the knife for you.  Free lifetime sharpening is included and they replace it if it gets at all damaged.
A great thermometer is essential for cooking meat. This is one of my favorites by Thermoworks.  Amazon is usually not the cheapest place to get this thermometer, but the link is here so you can get an idea of what to look for.
If you like the Grilled Tri-Tip, you'll love this Perfect Prime Rib Roast recipe.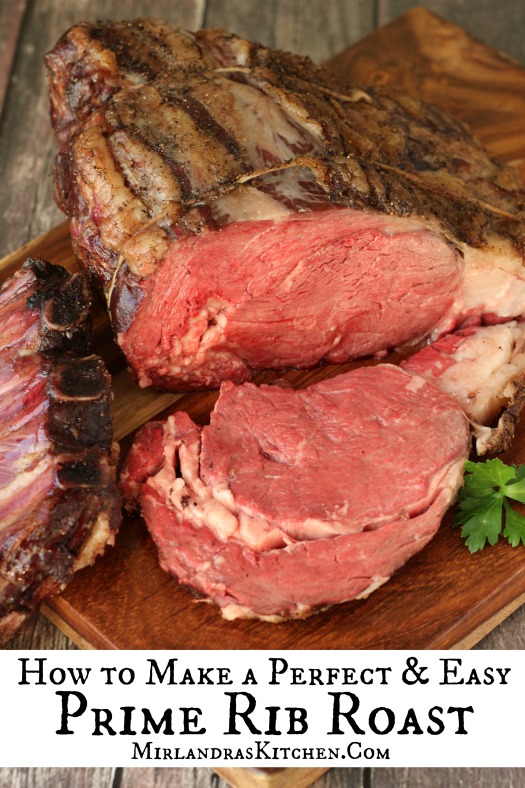 Easy Grilled Tri -Tip
Ingredients
Marinade
1/2

cup

lemon juice

1/2

cup

veg oil

1/4

cup

brown sugar

1/4

cup

soy sauce

1/4

cup

coarsely ground black pepper

1/4

cup

seasoning salt

1/4

cup

minced garlic

1/4

cup

dehydrated onions

1/2

tsp.

white pepper
Instructions
Combine all of the marinade ingredients in a zip lock gallon freezer bag.

Close and shake to combine.

If you bought an "untrimmed tri-tip" than carefully remove most of the fat cap before cooking. Don't remove all of it or cut into the meat itself in the process of removing it.

Open bag and add tri-tip, closing carefully and removing as much air as possible.

Marinate for 4 hours.

Pre-heat grill to Medium heat, then place the tri-tip on the grill.

After 5 minutes, flip the tri-tip.

Check the meat every 10 minutes, watching the temperature.

Remove from grill when the meat reaches approximately 5 degrees from the desired temperature, making sure to get your readings from the thickest part of the meat. The meat will continue to rise in temperature for a few minutes even after being removed from heat.

Let the meat sit for about 10 minutes, then slice against the grain in thin slices.

Serve and enjoy!
Notes
Degree of Doneness for Beef:
125 F - Rare, cool red center
135 - Medium Rare, warm red center
145 - Medium, warm pink center
150 - Medium Well, slightly pink center - not recommended
160 - well done, little or no pink - not recommended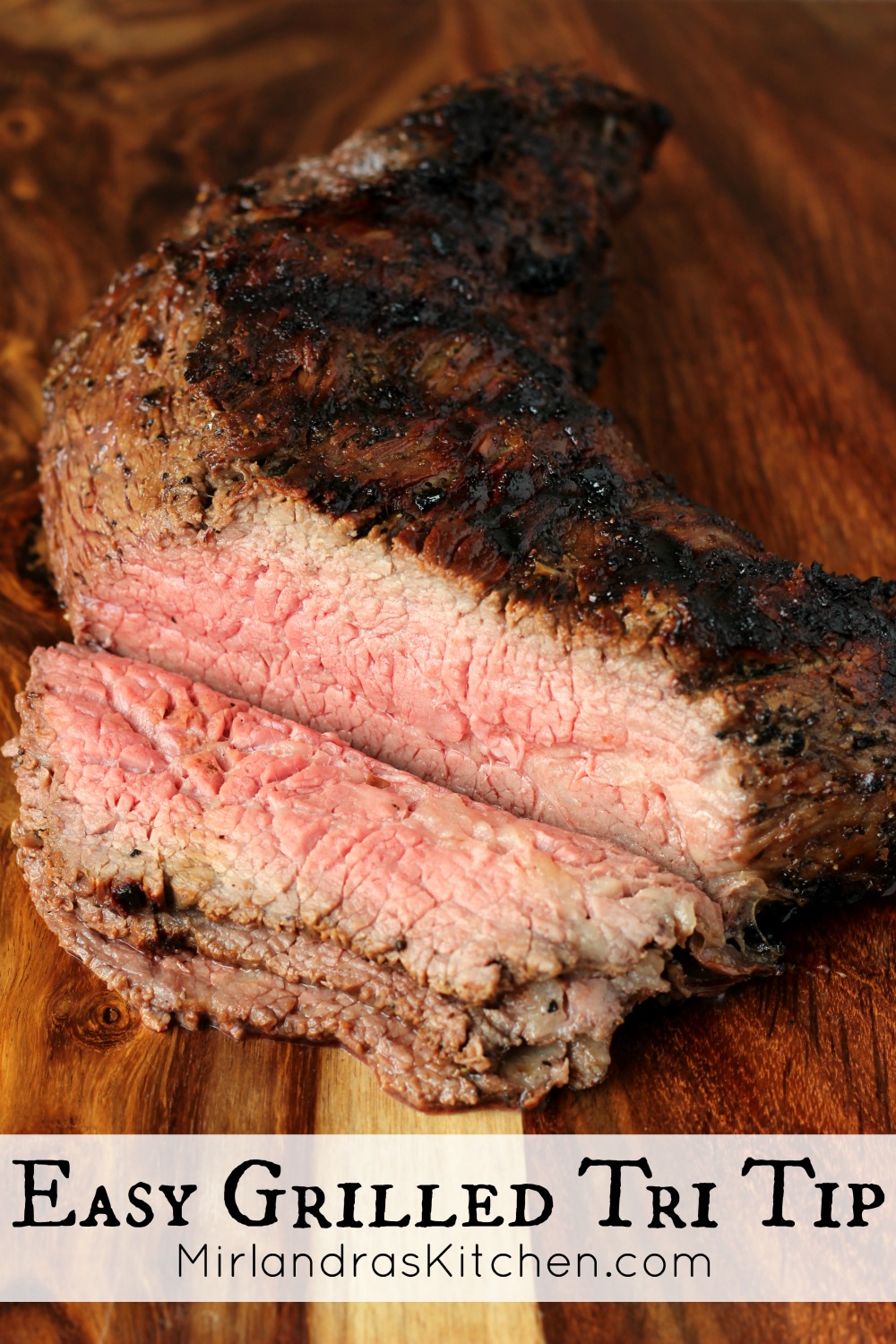 Recipe Adapted From Here