This updated version of gluten free green bean casserole is full of mushrooms, caramelized onions, and creamy cheese. Classic flavors reimagined make for a fun new holiday treat.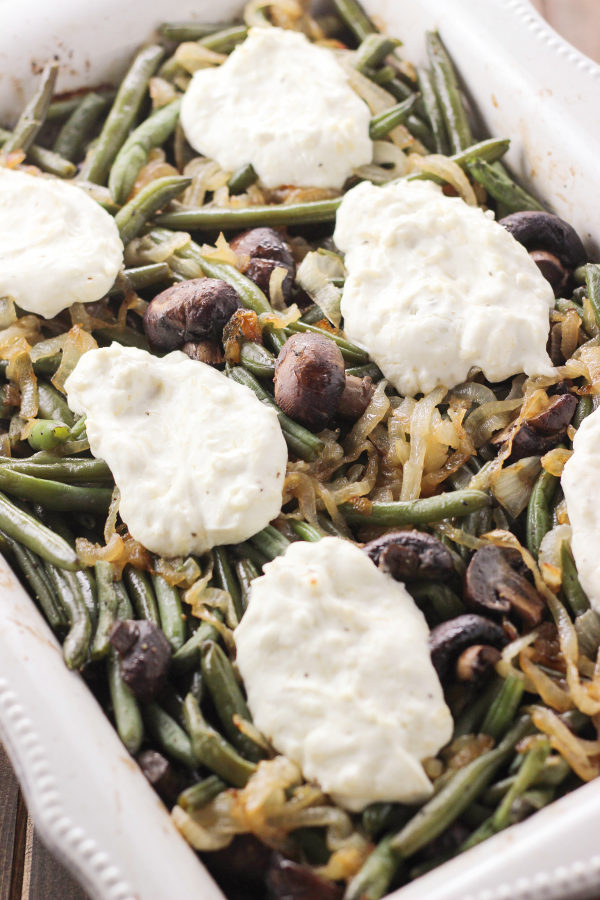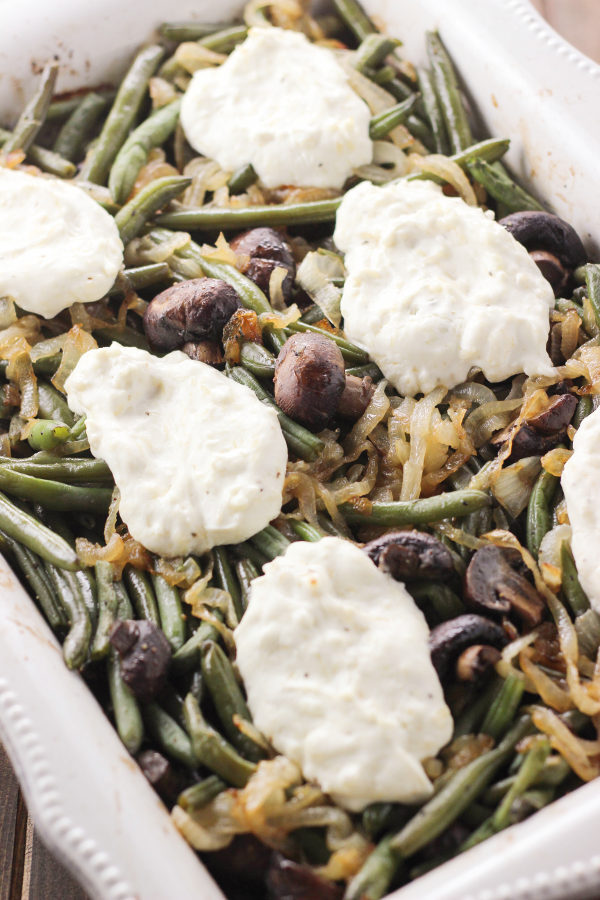 Is gluten free green bean casserole on your radar this year?  I didn't grow up with the traditional soup based green bean casserole so I was taken by surprise when I married and discovered it was a coveted Thanksgiving side dish!  To be frank it is not my thing.  I enjoy making it from scratch but it is not something I long for.
Gluten Free Green Bean Casserole
Last winter a friend mentioned that she had a recipe for a modern version of the dish that sounded like fun so I asked her for the recipe.  I played around a bit and fond that I enjoy this simple version and as a bonus it is naturally gluten free.  These days a Thanksgiving gathering is more than likely to come with somebody who needs a GF option and I love having some items they can enjoy without worry for their health.
A Green Bean Casserole with Mushrooms and Caramelized Onions
If you love mushrooms, caramelized onions and flavorful green beans this one is for you!  It also looks quite pretty in the assembly stage – so pretty in fact I could not resist a quick snap.
Have a great week.  Thanks for stopping by to cook with me!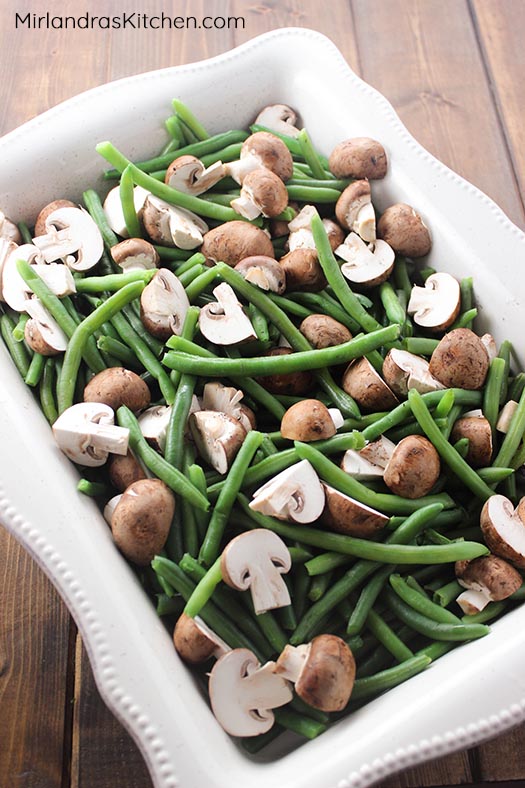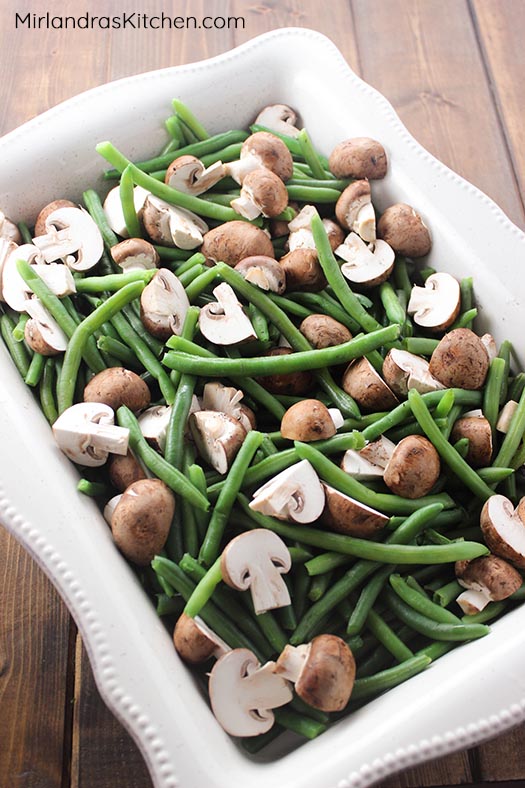 Tools In This Post:  I own two casserole pans that are a bit more decorative for nice dinners and holiday time.  I used to own quite a few more but I've scaled back to one white, and one cream.  This is a lovely simple one I think is perfect for casual and elegant meals.

Need more sure fire holiday recipes?  These classic Deviled Eggs are beloved for almost every holiday!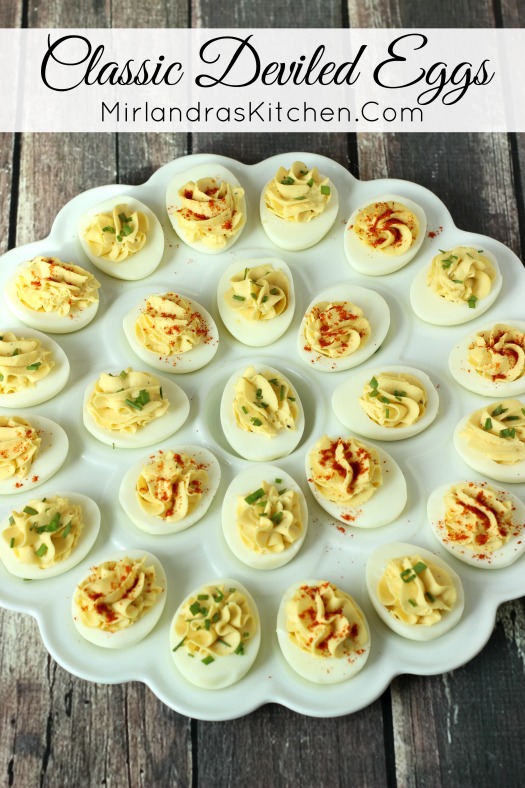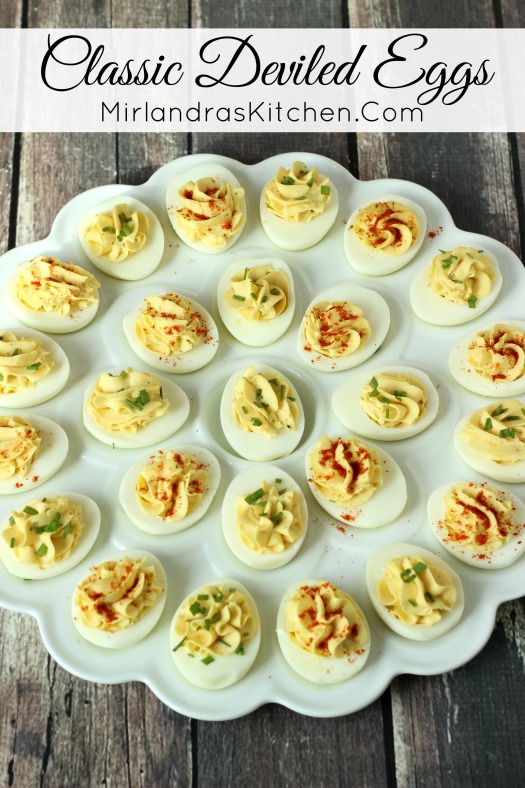 Gluten Free Grown Up Green Bean Casserole
This updated version of gluten free green bean casserole is full of mushrooms, caramelized onions, and creamy cheese. Classic flavors reimagined make for a fun new holiday treat.
Ingredients
2

pounds

frozen whole green beans

thawed

1

tsp.

salt

16

oz

cremini or baby Portobello mushrooms

¼

cup

olive oil

1

Tbsp.

soy sauce

2

tsp.

balsamic vinegar

optional see note

3/4

tsp.

coarsely ground black pepper

1

large sweet onion

sliced

3

Tbsp.

salted butter

½

tsp.

salt

8

oz

cream cheese

½

cup

parmesan cheese

grated

3

Tbsp.

milk
Instructions
Preheat oven to 400 F.

Cut the mushrooms into halves or if they are larger into quarters. Combine with thawed and drained green beans in a 9"x13" casserole dish.

In a small bowl whisk together olive oil, soy sauce, balsamic (if using) and pepper. Drizzle over the bean mixture.

Roast beans, uncovered for 30 minutes stirring once half way through.

While the beans are roasting, prepare the onions.

Trim the ends of the onion and remove the skin layers. Cut in half and slice each half into thin slices.

Melt butter in a large skillet and add onions and salt. Cook stirring frequently until the onions start to soften. Turn the heat down to medium-low and put the lid on for about 10 more minutes until the onions are tender. Sprinkle with a bit of extra black pepper if desired and remove from heat.

Microwave the cream cheese until it is very soft and starting to melt, about 30 seconds. In a medium mixing bowl beat together softened cream cheese, parmesan cheese and milk with a hand mixer on medium speed.

When the beans have cooked 30 minutes and are tender crisp remove from oven and scatter the onions on top. Spoon mounds of the cheese mixture over the beans and return to the oven for 6-8 minutes until heated through.
Notes
Adding the balsamic vinegar gives the beans a bright grown up flavor that some people love. If you do not like balsamic vinegar omit it. My favorite way to have this is without the vinegar.
If you wish to use fresh green beans I suggest giving them a quick blanch in boiling water just to take the raw edge off before roasting.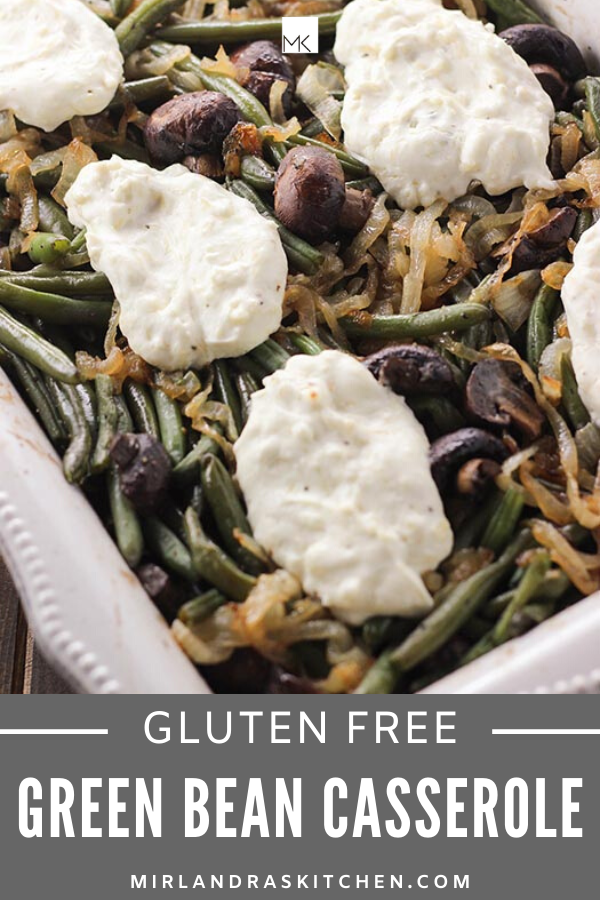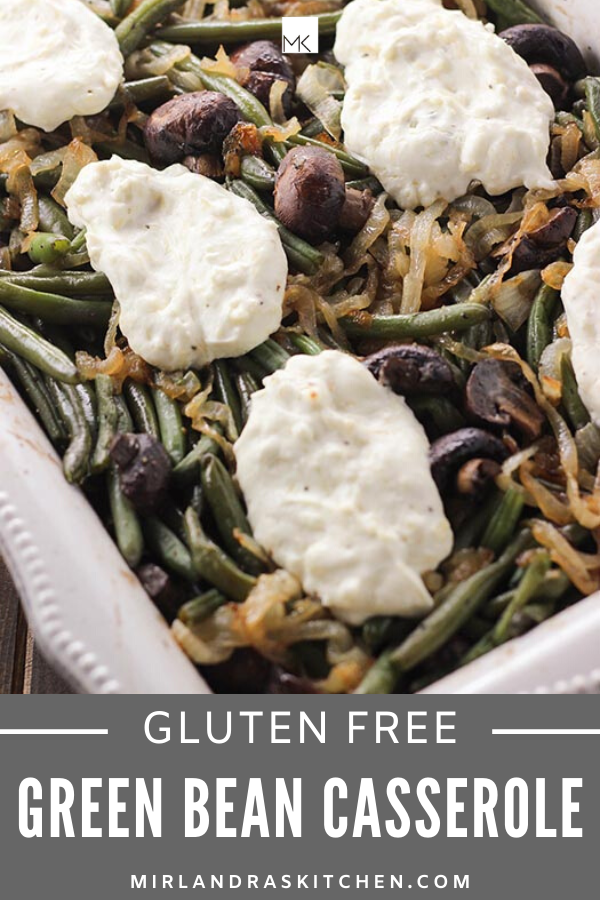 Adapted from here.