It is that time of year again!  Candy makers everywhere have begun to hunker down in their kitchens to enjoy some sugar insanity!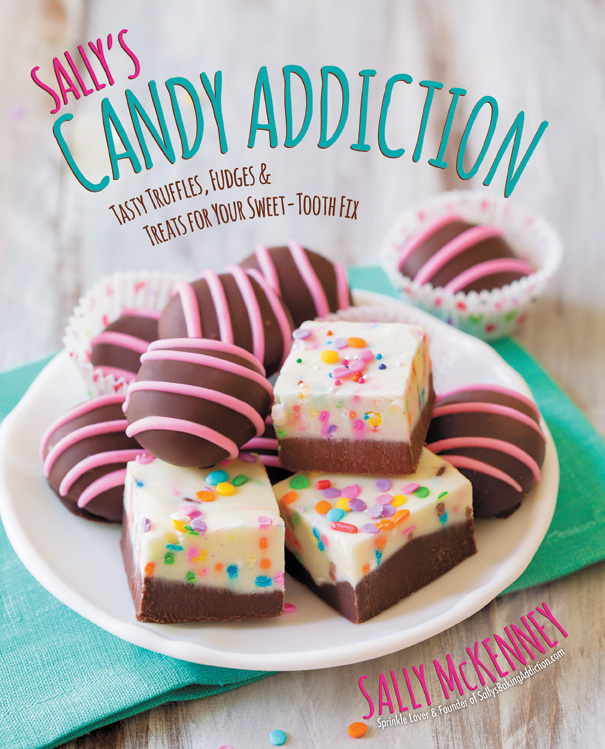 I'm a big fan of fellow blogger Sally McKenney of Sally's Baking Addiction!  She takes beautiful photos and writes great recipes.  This fall she is releasing a new candy cookbook and it does not disappoint!
When it comes to candy some of us are old hands looking for new recipes and some of us are starting from scratch to learn it all!  I think all of you will enjoy this beautiful hardback book no matter your skill level.  I personally want to lock myself in the house and make every recipe from start to finish!  Though, I might want to start with the taffy because that just sounds SO good.
Need a copy?  It is available on Amazon or you can enter to win below!
You might want to check out Sally's baking cookbook too:
Congratulations, Deanna, you won! Check your e-mail for more information.
a Rafflecopter giveaway

Free Simple Weeknight Meal Plan!
Sign up here for your free plan and start rocking dinner!