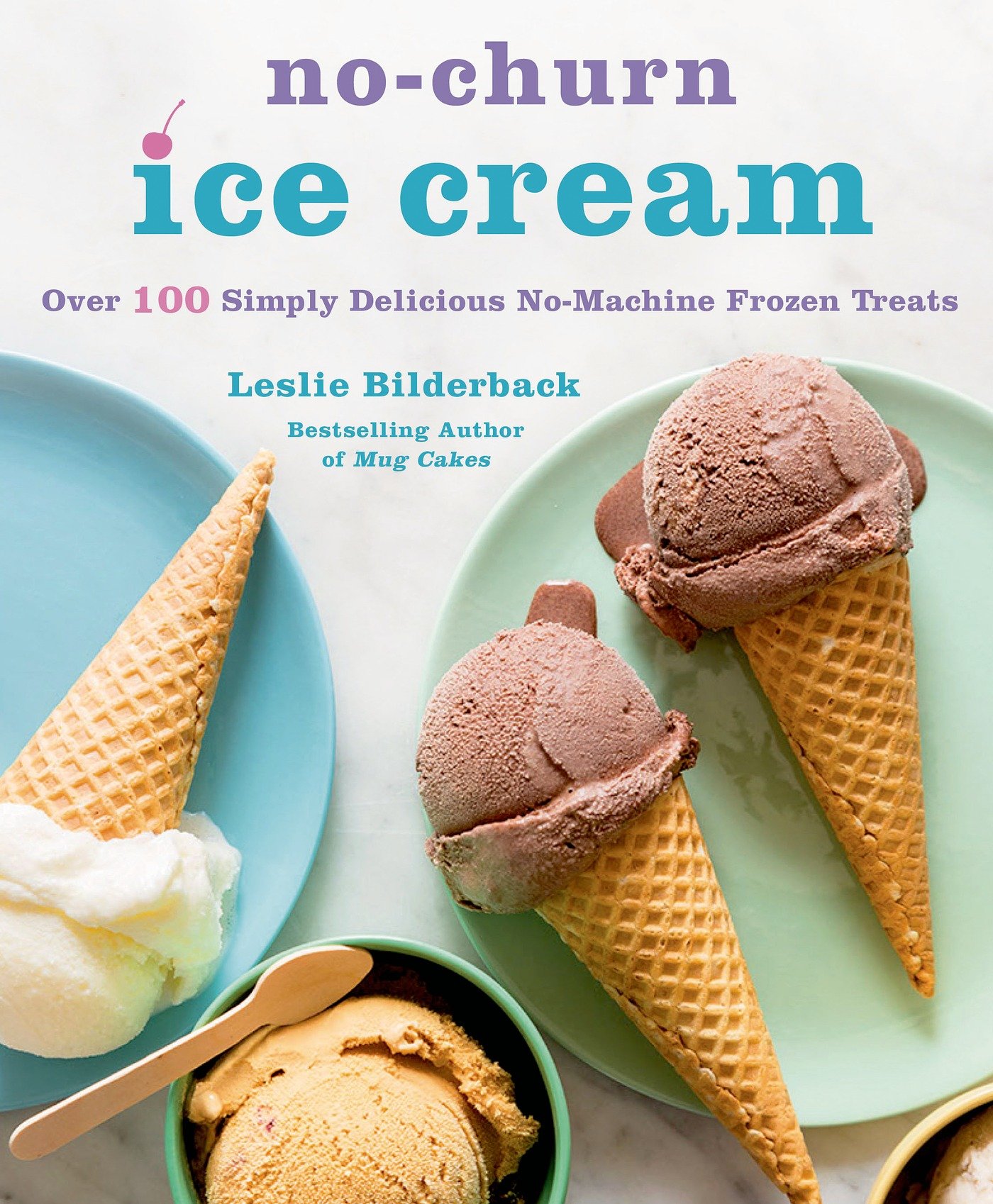 Making ice cream at home is a cherished pastime that has many benefits.  These days most brands of ice cream you can get in the store are made with poor quality ingredients and are often full of high fructose corn syrup and other things I try to limit in my food.  Let's face it – ice cream should be made with cream, milk, real sugar and quality additions such as genuine chocolate and fresh fruit.
The problem with making ice cream at home is storing a giant ice cream maker in limited kitchen space and then spending a lot of time churning it.  Making ice cream from scratch can become a significant project.  A few years ago I discovered the no-churn ice cream method which basically involves whipping cream and folding in a few other items before freezing the ice cream.  Many recipes take 5-15 minutes to get into the freezer and the results are decadent and swoon-worthy.
When St. Martin's press asked me to review this cookbook I was excited to get my hands on an entire book full of no-churn ice cream recipes.  The book more than lived up to my expectations.  Leslie lays out the simple methods for making ice cream at home without a machine and knowledgeably teaches readers various techniques that are useful for simple to advanced ice cream creation.  I appreciate that her instruction is useful for beginning cooks and includes information that more advanced cooks would find valuable.
More than 100 recipes range from simple classics such as vanilla, chocolate and strawberry to wild flavors like rosebud and moon pie.  Reading a book like this equips you to go beyond the recipes given and experiment with your own exotic combinations.  For the cook that just wants to make one or two ice cream recipes, there are plenty of no-churn options online.  For the serious ice cream lover who wants to experiment all summer long, this book is a great resource to have at hand.
You can pick up a copy on Amazon
or you can enter to win a copy from St. Martins right here!
a Rafflecopter giveaway

If you are curious about No-Churn ice cream making check out my most recent recipe for Pralines and Cream!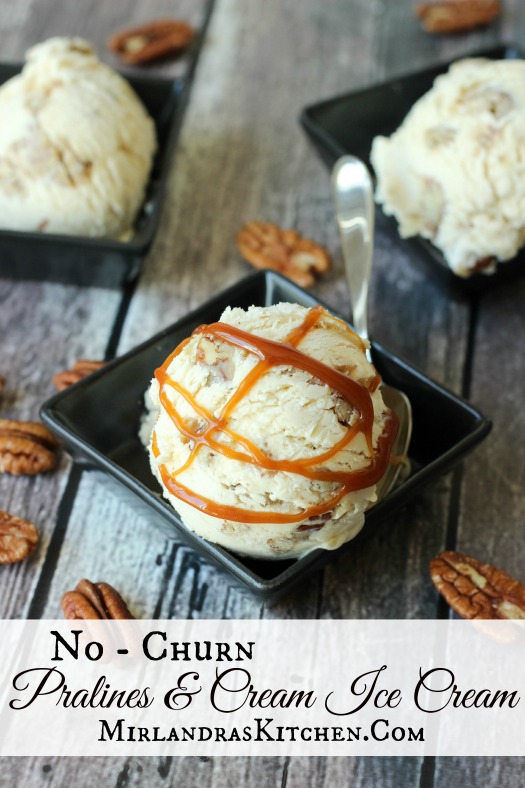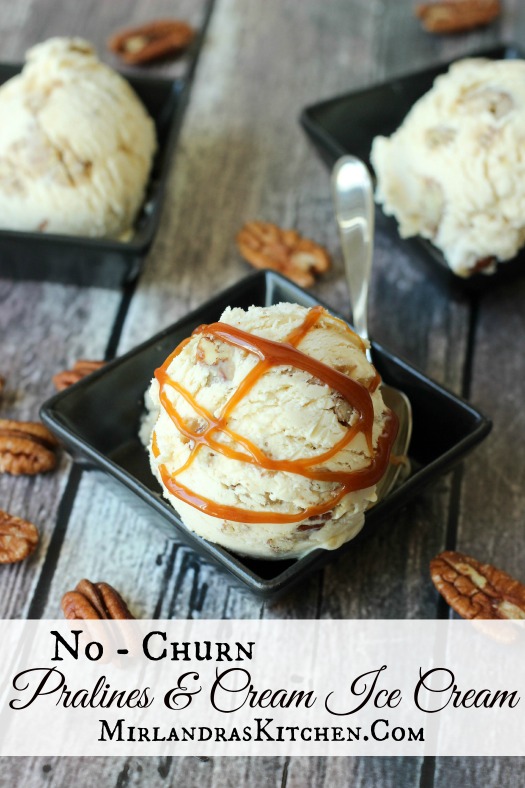 Disclosure:  The publisher has given me a copy of this book for my honest review and agreed to provide a copy to the winner of the contest.  I am not compensated in any other way for my time.  Opinions and thoughts are my own.
Free Simple Weeknight Meal Plan!
Sign up here for your free plan and start rocking dinner!