Motherhood is hard. And Important. And beautiful. We can all use some help! Join me at THE MOM CONFERENCE October 11, 12 & 13th. You won't want to miss this FREE opportunity to hear from 20 fabulous speakers talking about everything from monitoring kids' screen time to helping kids control their emotions to taking better care of yourself.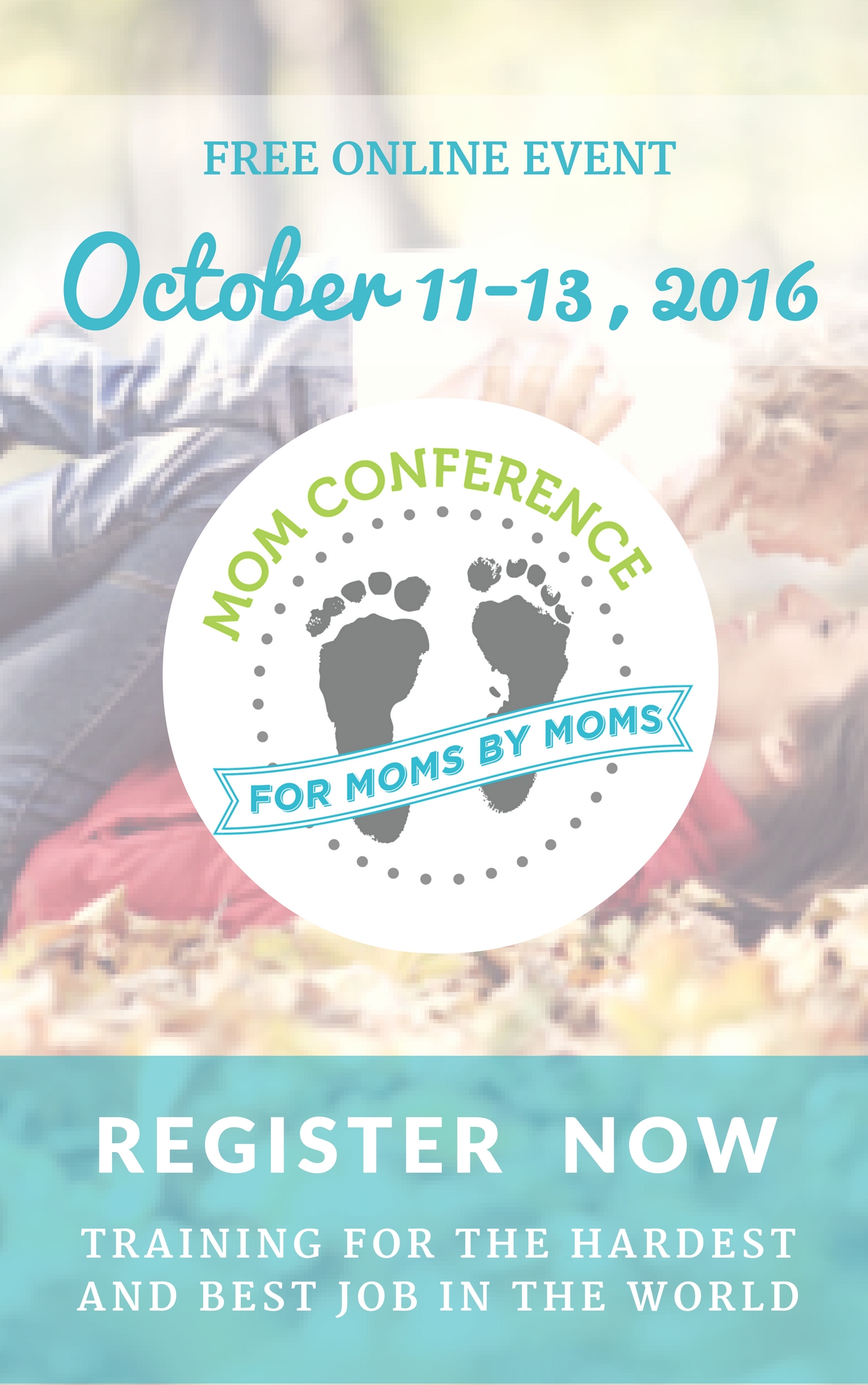 WHAT IS THE MOM CONFERENCE?
The Mom Conference is a totally FREE three-day online event featuring some truly amazing speakers and YOU are invited to attend!
Join over 100,000 moms around the world on October 11, 12, and 13th and come away armed with powerful new strategies for everything from sibling rivalry to healthy eating to finding more joy in motherhood.
Register for FREE now at the following link:  Mom Conference
WHY ATTEND?
Being a mom can be overwhelming at times, right?! The Mom Conference involves 20 online classes by 20 rock star speakers (mostly moms) who will teach you how to:
Understand and manage your children's emotions (and your own!)
Teach your children about sex (yes, you really do need to do this…)
Help your children to embrace healthy foods while teaching them to cook
Raise grateful children and avoid the entitlement epidemic going on these days
Manage your children's cell phone use and screen time (such a tricky and important subject!)
Take better care of your body, mind and soul (yes, YOU need to be cared for along with your children!)
Develop and stick to a budget that really works
Nurture your marriage
Teach your children – babies through teens – the values and character traits that will help them be successful and happy
Get that house clean and keep it that way (in a fun way!)
Find more joy in motherhood
Sounds amazing, right?  Every single one of the topics is important to me!  I'm guessing I am not alone and that many of you (or the ladies you know) would find value in this.
WHERE DO YOU START? 
Register for FREE today Mom Conference and they will kick things off by sending you some freebies right off the bat.
Have a great week and I will see you at The Mom Conference!
Free Simple Weeknight Meal Plan!
Sign up here for your free plan and start rocking dinner!

✕
Free Simple Weeknight Meal Plan
Sign up here for your free plan and start rocking dinner!