Eating Rome, Living The Good Life In The Eternal City is my favorite new food book of 2015 so far!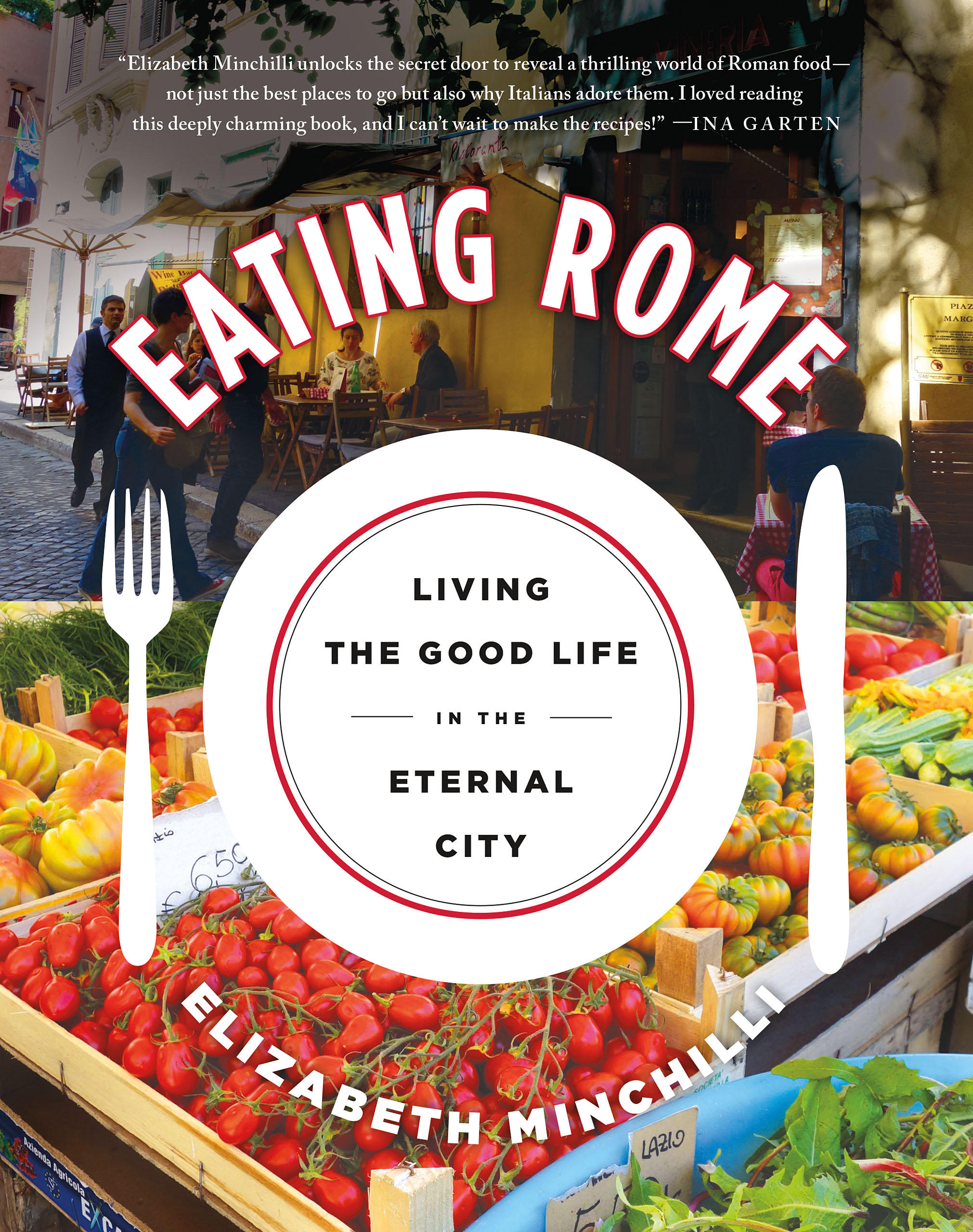 I do not accept many of the books I am offered for review. Of the few I do accept, I don't keep many for my personal use. Eating Rome is a firm exception to that rule!
Elizabeth Minchilli has a lively and thoughtful writing voice that draws you in and invites you into her Rome which is a unique and magical place. My dream Italy trip has always centered around visiting the countryside and small towns. Now I find myself dreaming of Rome.
I very much enjoyed the chance to interview Elizabeth and share a few of her thoughts with you:
Mirlandra: I have became convicted that I have never eaten a "real" artichoke. It is one of my husband's favorite vegetables and finding an excellent one now feels quite pressing. Do you believe it is possible to get a artichoke here in the US that is on a par with those you have in Italy?
Elizabeth: I think that finding a fresh artichoke can indeed be difficult in the USA. The problem is that they travel so far once you get them, and they may have been stored for long periods as well. You best bet is to eat them in season, and then be brutal in terms of trimming them as I've described in my book and on my blog.
Mirlandra: For those that will only have the chance to visit Italy once in a lifetime how do you suggest they divide a two week trip between Rome and other locations?
Elizabeth: I always think that staying put is always the best way to experience a place. A lot of people run all over the place, spending more time on trains and planes than in the places they came to visit in the first place. My advice would be to base yourself in Rome for one week, renting an apartment. Then you can see the city, as well as take day trips by train to Florence, Orvieto and even Naples if you feel like it. Then, the second week, you can base yourself in a villa in the countryside and rent a car. It's hard to choose a region, but depending on the time of year and your budget, Umbria is a great destination. And if you're feeling more adventurous, and looking for some sea, renting a place in Puglia is a lot of fun.
Mirlandra: Americans have a poor reputation abroad for being rude and expecting everybody to speak English. For the traveler who speaks no Italian, what sort of language preparation do you suggest before visiting Rome?
Elizabeth: There is no way you can learn enough Italian to get by just for a trip. The best advice is to be patient, download a translation app, and you should be just fine. Especially in Rome where a lot of the waiters and hotel folks speak English.
Mirlandra: Many of my readers manage tight budgets but still love to cook amazing food. Do you have any suggestions for sourcing quality ingredients in the US without breaking the bank?
Elizabeth: Although imported Italian ingredients are great, they are also expensive. I usually tell people to go for a local and fresh substitute whenever possible, especially when it comes to vegetables, cured meats and cheeses.
For anybody that longs for an authentic pizza tutorial, loves armchair travel, or dreams of Italy, I cannot recommend this book highly enough! You can pick up a copy on Amazon today or enter to win a copy below!!!  I also have enjoyed Elizabeth's blog and her Instagram account!
Disclosure:  The publisher has given me a copy of this book for my honest review and agreed to provide a copy to the winner of the contest.  I am not compensated in any other way for my time.  Opinions and thoughts are my own.
Free Simple Weeknight Meal Plan!
Sign up here for your free plan and start rocking dinner!