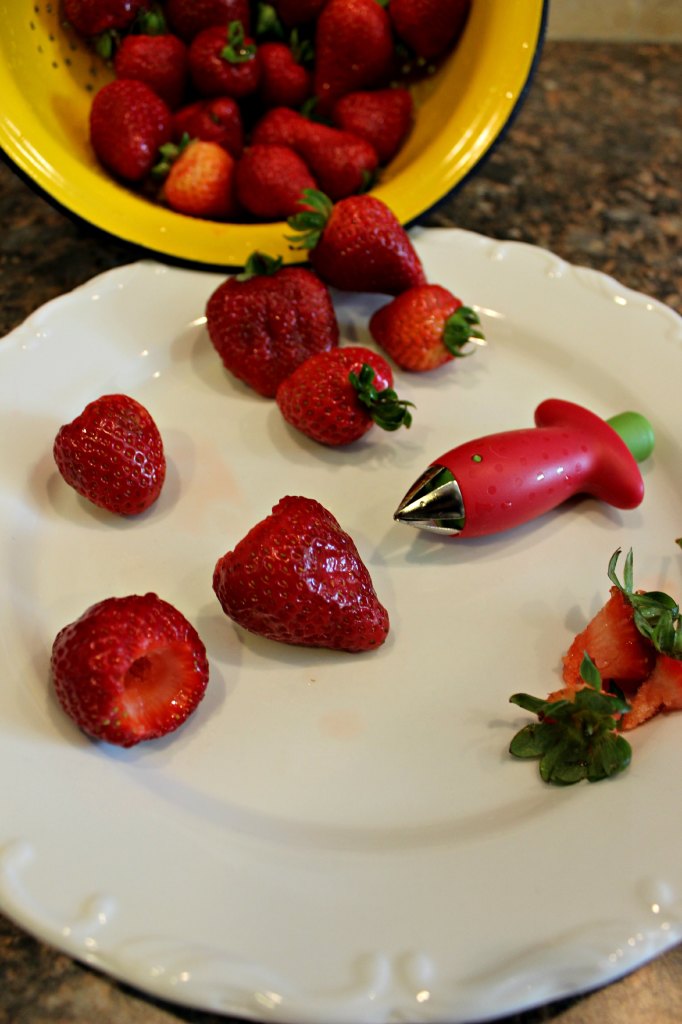 At-a-Glance:
Product: Chef'n Stem Gem Strawberry Huller
Rating: 10 of 10
Usefulness: If you eat strawberries on a regular basis you need one.
Price: $7 and under
Where to Buy: Amazon.  Some specialty cooking stores carry the product.
I used to despise strawberry hulling tools until I was given this fun product made by Chef'n. 
It does a great job and is not expensive.  I love that there is less waste than with a knife.  This one has been in my kitchen for over a year and it has held up very well.  You can wash it in the top rack of the dishwasher, but I just rinse mine out when I'm finished and it's done in a jiffy.  I love kitchen gadgets but try to only own the ones that are truely useful.  This is well worth a little drawer space!  Click here to See it on Amazon.
Free Simple Weeknight Meal Plan!
Sign up here for your free plan and start rocking dinner!