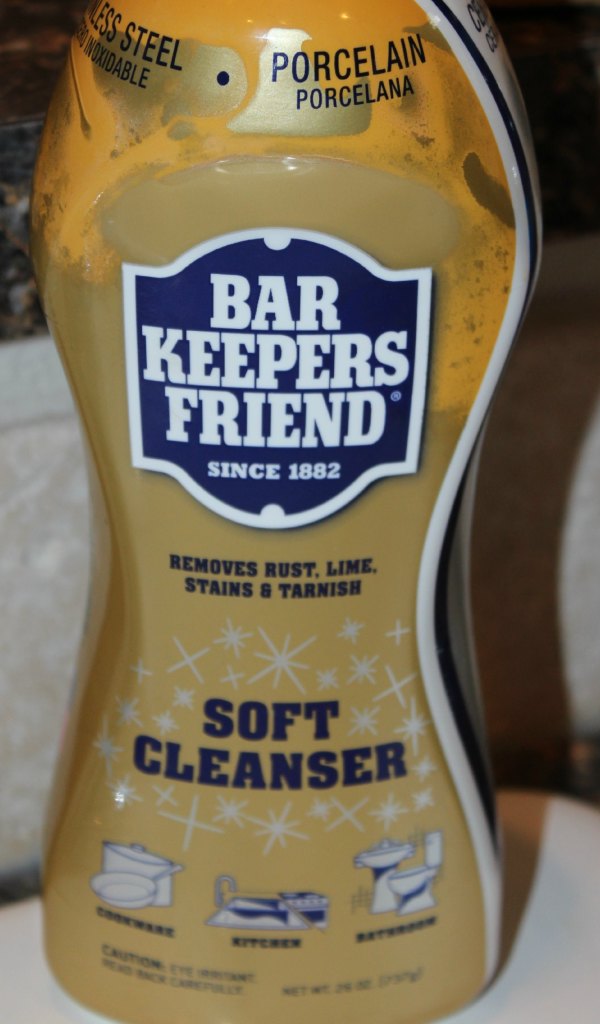 At-a-Glance:
Product: Bar Keepers Friend Soft Cleanser
Rating: 10 of 10
Usefulness: Every kitchen with pots and pans could use this
Price: $4-$8 depending on size and type
Where to Buy: Amazon has the greatest selection.  Local stores may have best price, except at high-end specialty cooking stores.
A few years ago I read an article where somebody noted that this was a great cleaning product.  I picked some up and tossed it under the sink, always meaning to try it out.  This week I cooked corned beef for Jonathan.  It is a favorite treat of his and I'm happy to make it.  But the pan always looks aweful afterward!!!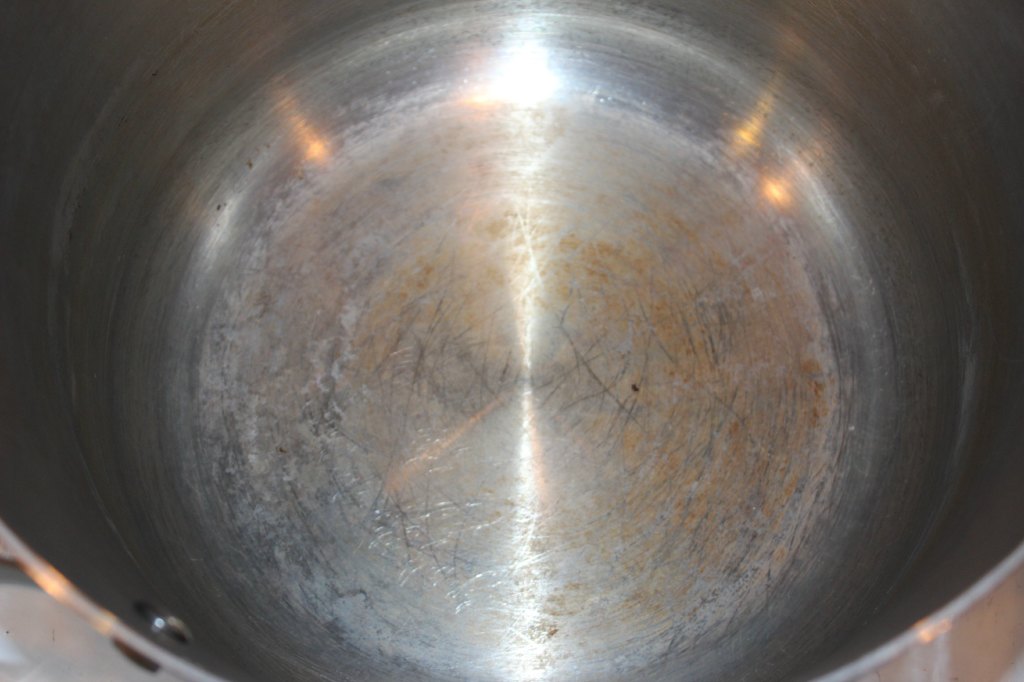 This is my pot after soaking and scrubbing with dish soap.  It still looks pretty bad.  What you can't see in the photo is corned beef grime about halfway up the sides of the pot.  Usually at this point I get out a serious metal scrubber and go to town.  Afterward, I feel tired and annoyed.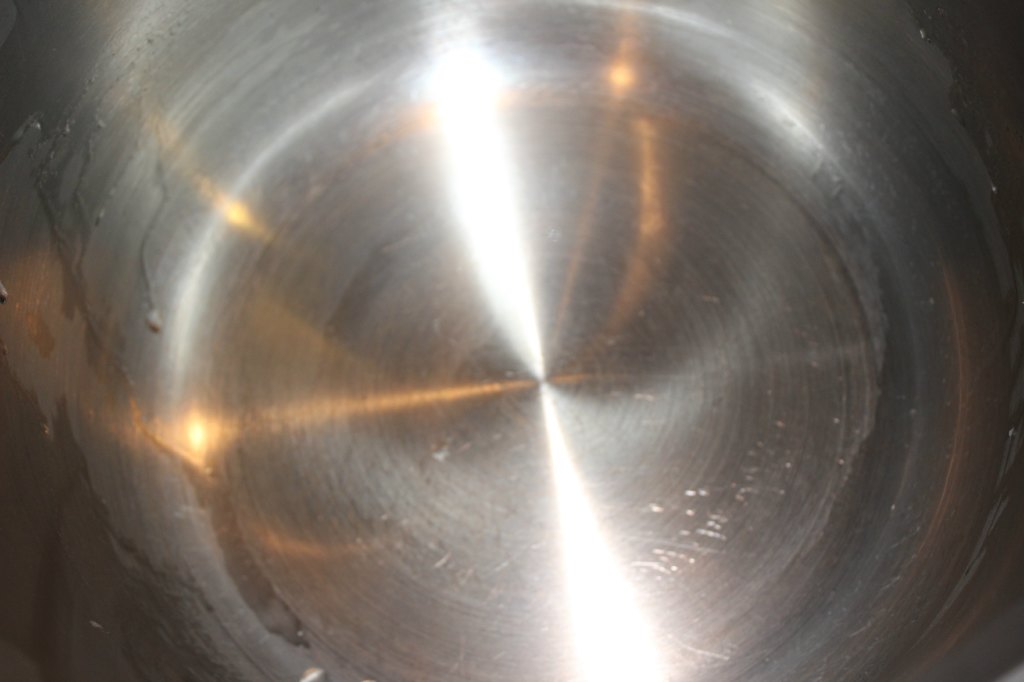 This time I tried some of the Bar Keepers Friend cleanser  I squirted a dollop in the bottom of the pan and used the scratch-er pad on my sponge to gently wipe at it – no hard scrubbing.  The results were fantastic!  The photo above is not edited at all. I was thrilled at how well it worked.  This is a cleaning product that will always be under my sink from now on.  I confess Jonathan might get corned beef more often too…
I bought mine at Williams-Sanoma where it was not cheap.  Later I discovered it at better prices in some grocery stores (I have seen it at Winco) and on Amazon. These are the Bar Keepers Friend Products
on Amazon which carries the best number of options including liquids and spray bottles.
Free Simple Weeknight Meal Plan!
Sign up here for your free plan and start rocking dinner!